Hand-Made Day Of The Dead Range In-Store Now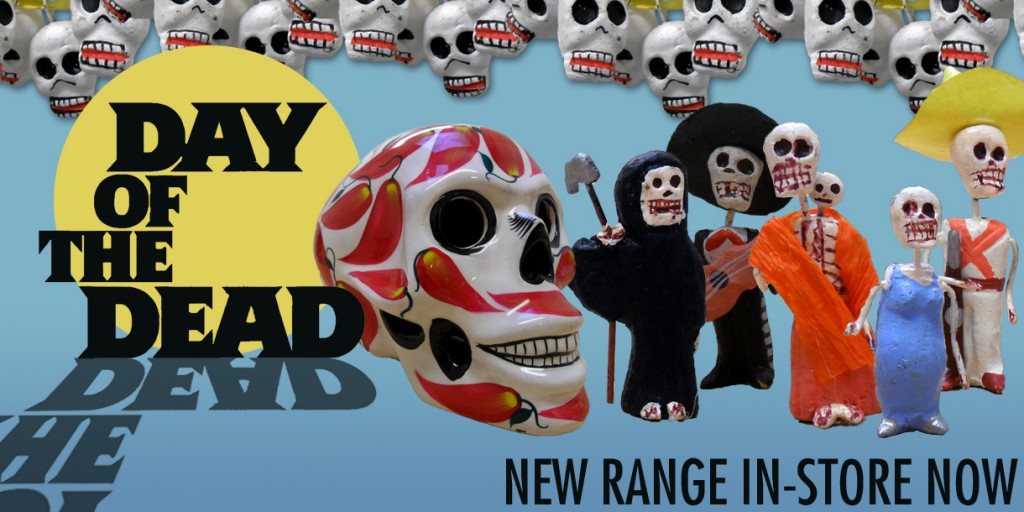 October 31st may still be a little way off, but we couldn't wait to show you the incredible range of Day Of The Dead goodies that have hit the stores this week. Handmade especially for Beyond Retro in Mexico, these are the perfect items to finish off Hallowe'en costumes and decorations, though if you're anything like us, you'll want to wear them all year round. First up are these skull pendants (£4) which only need a chain or ribbon added to make the ideal scary accessory.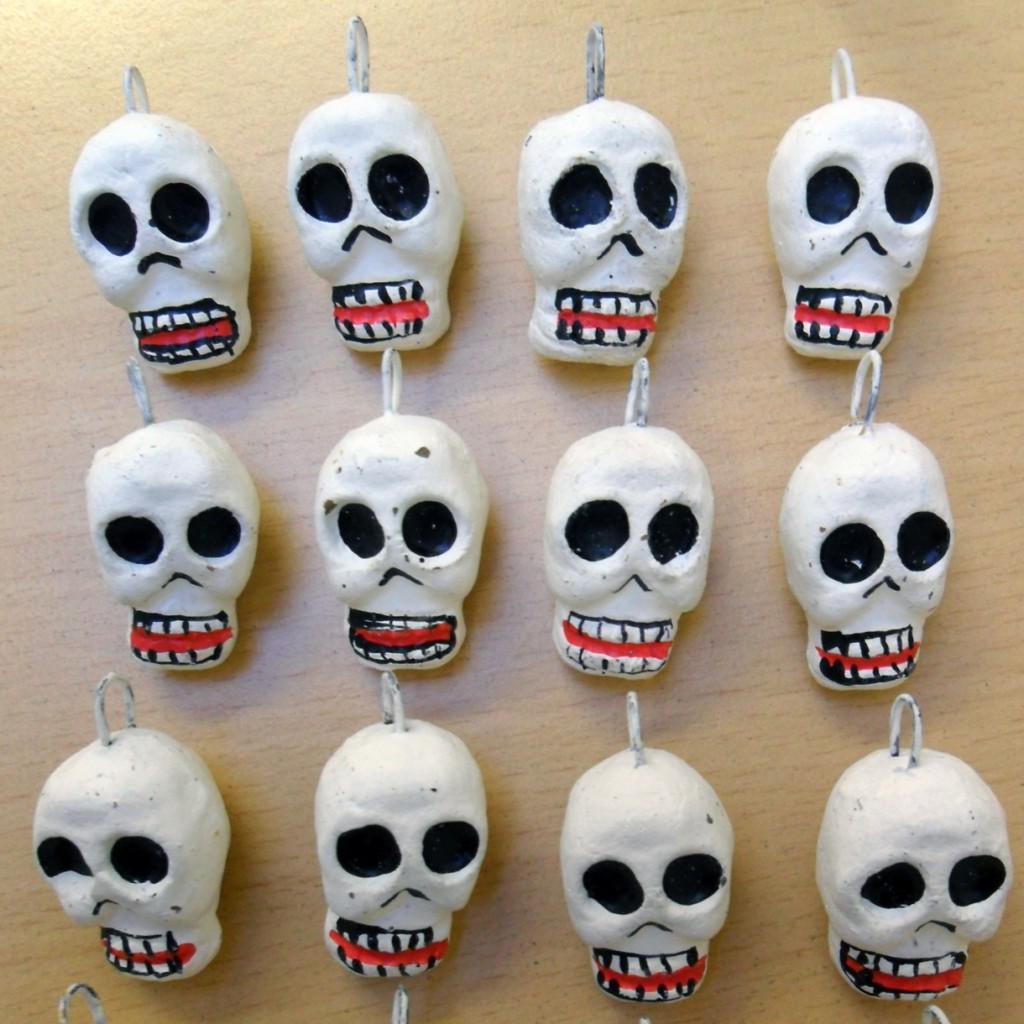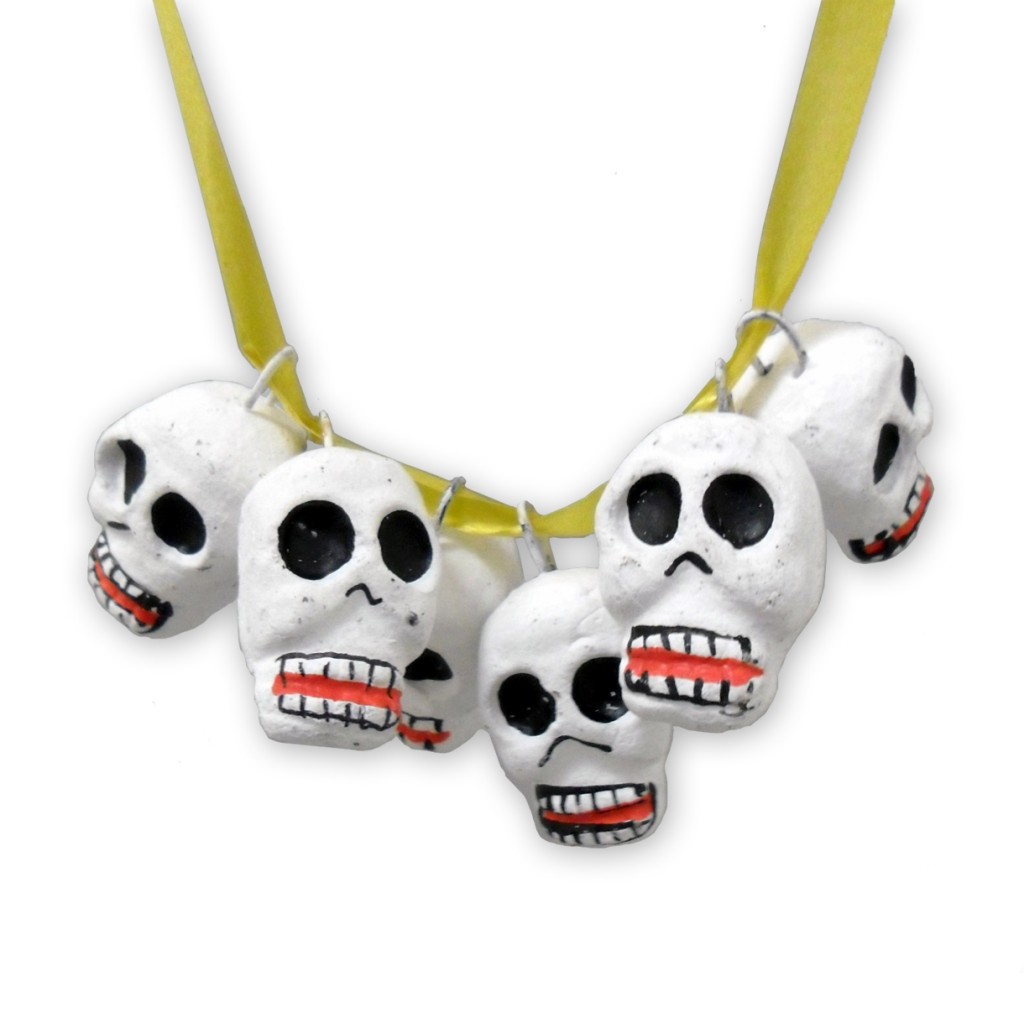 These intricately designed character brooches are only £3 a pop and with 15 to choose from are just as much fun to recreate movie scenes with as they are to wear.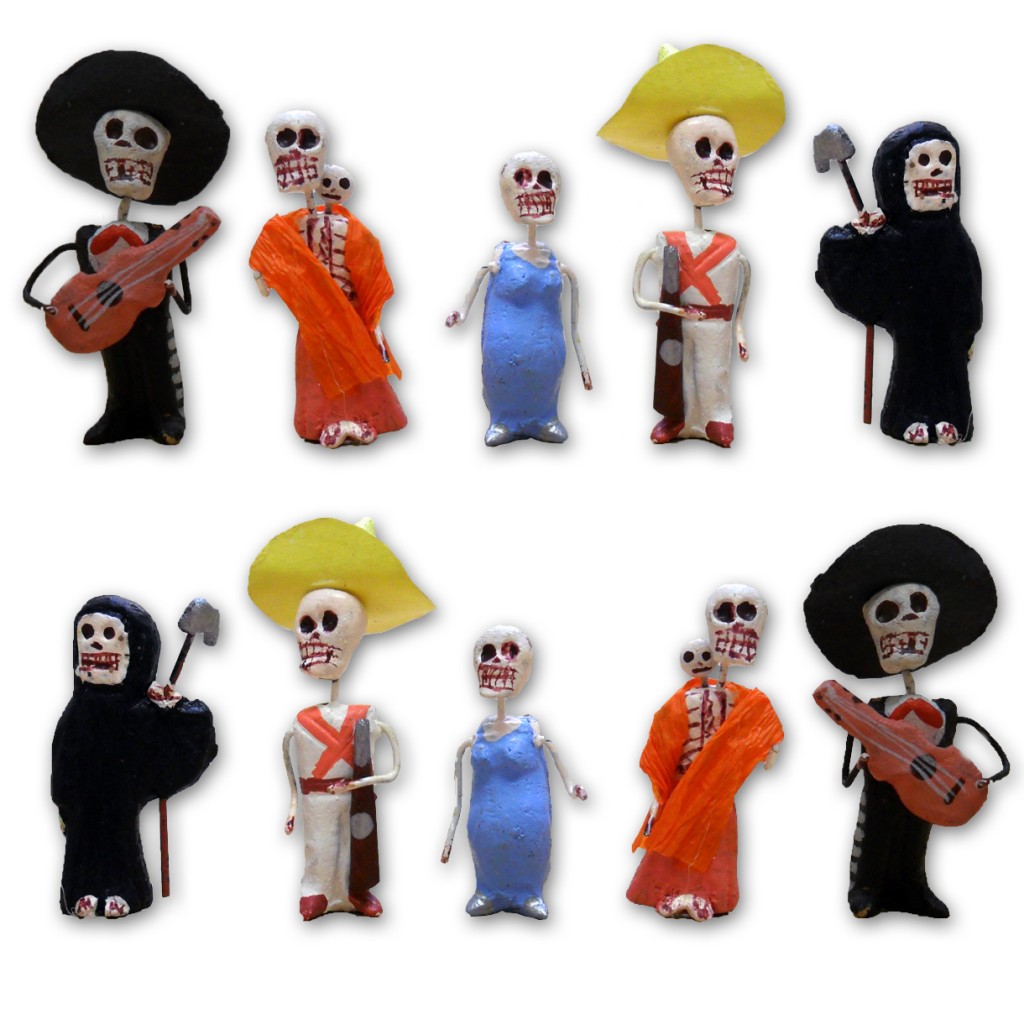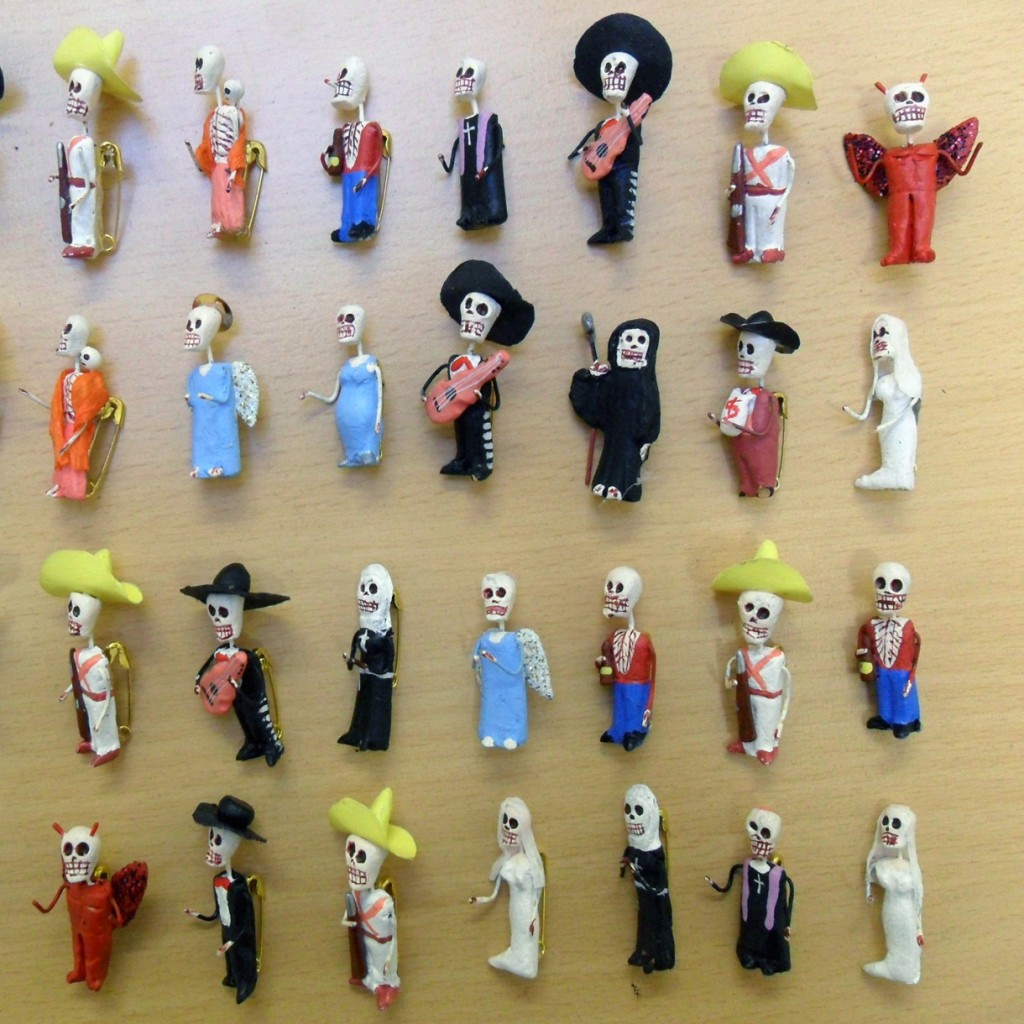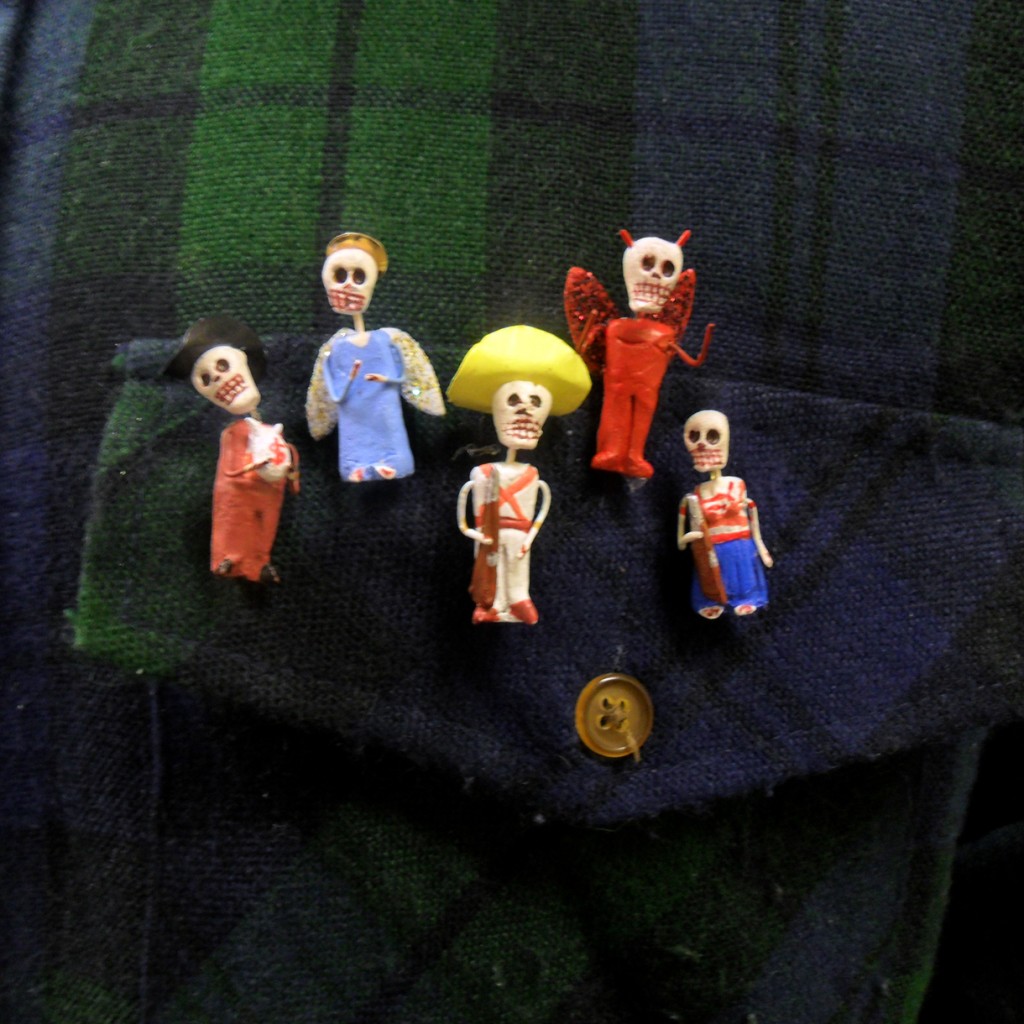 These tin skeleton decorations are perfect conversation pieces for ghoulish parties and range from just £4.50 to £8 depending on whether you go for the dancer, the drinker, the fiddle-player or the scythe-wielding lunatic.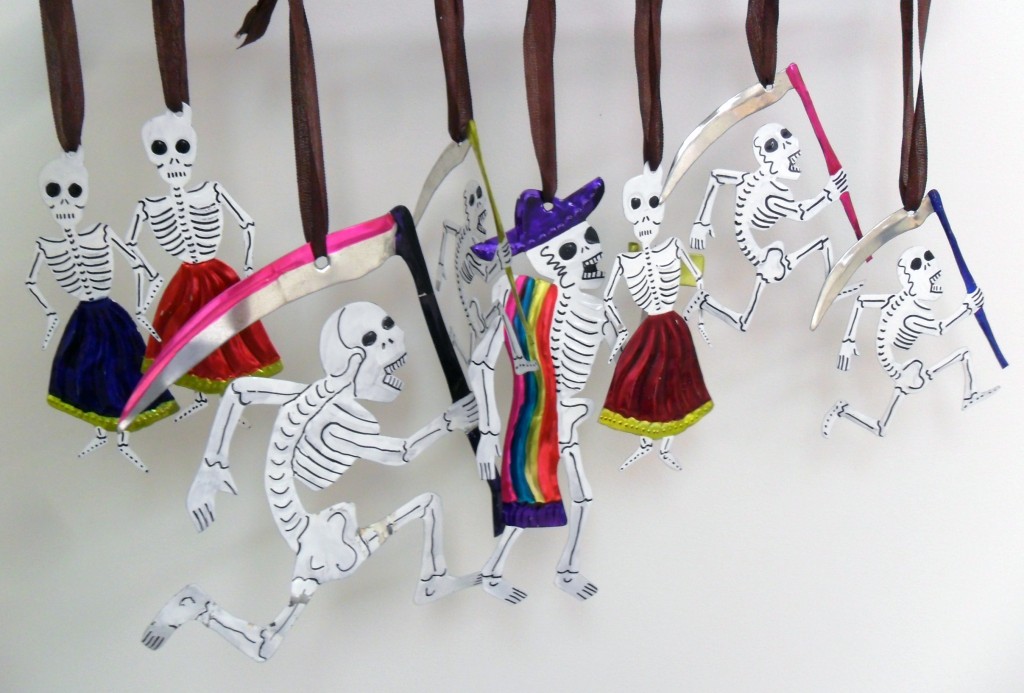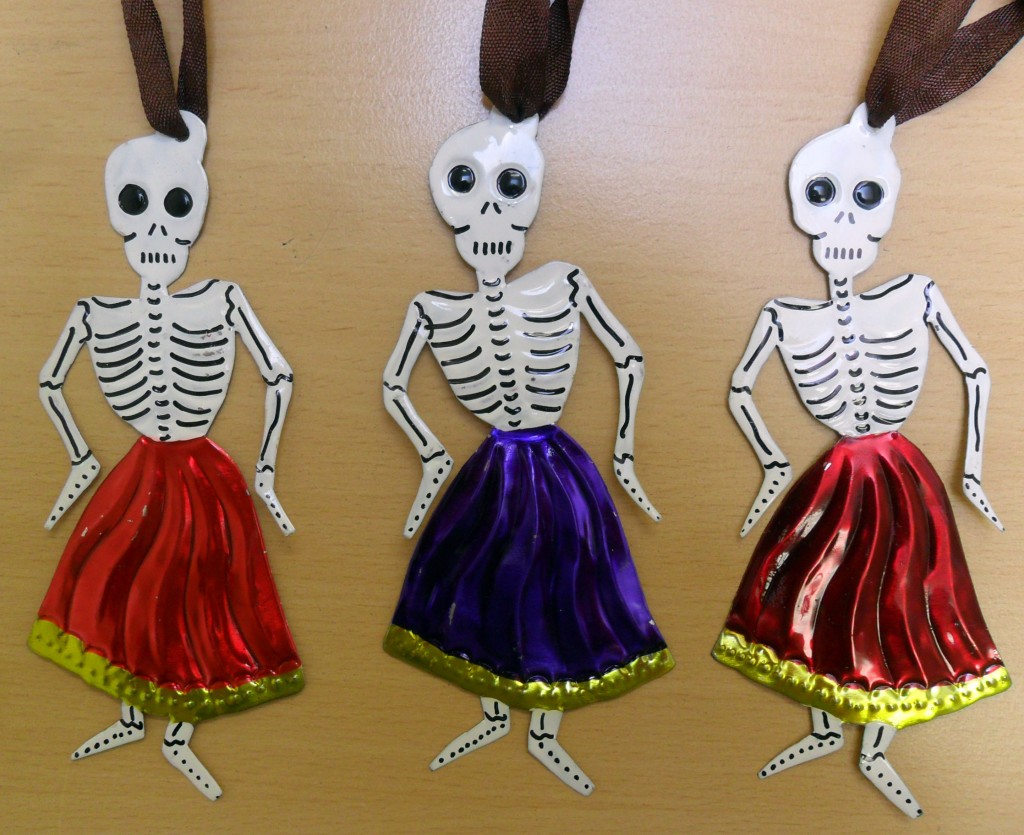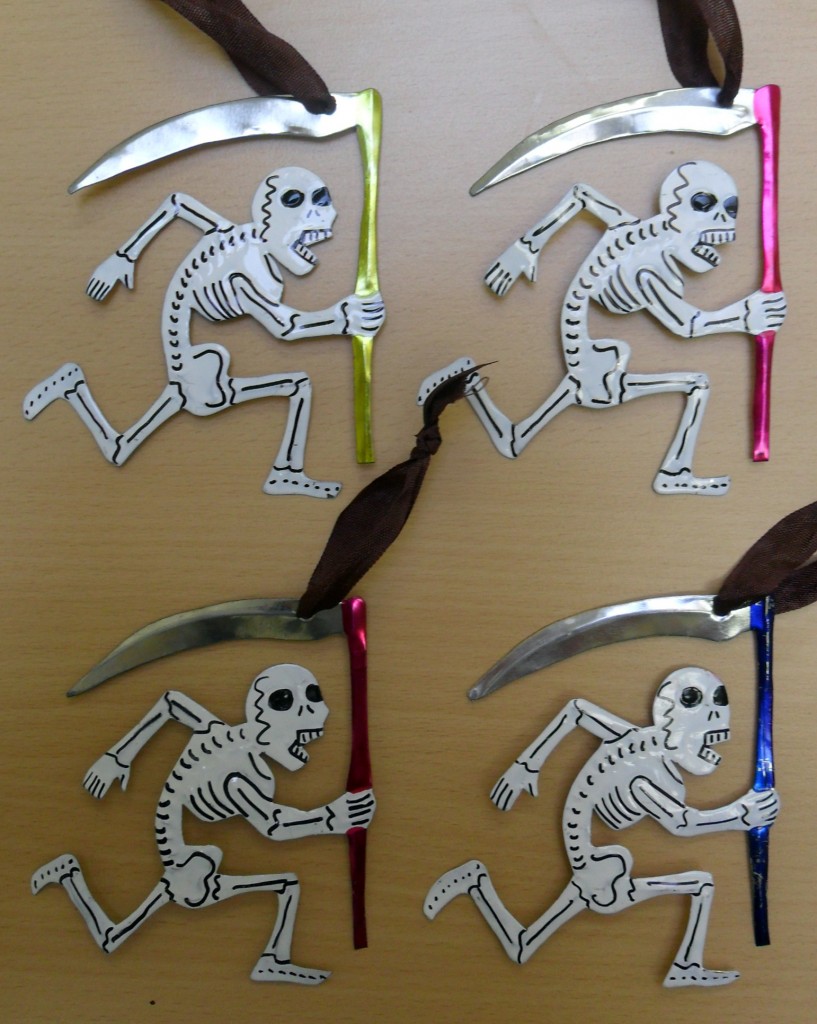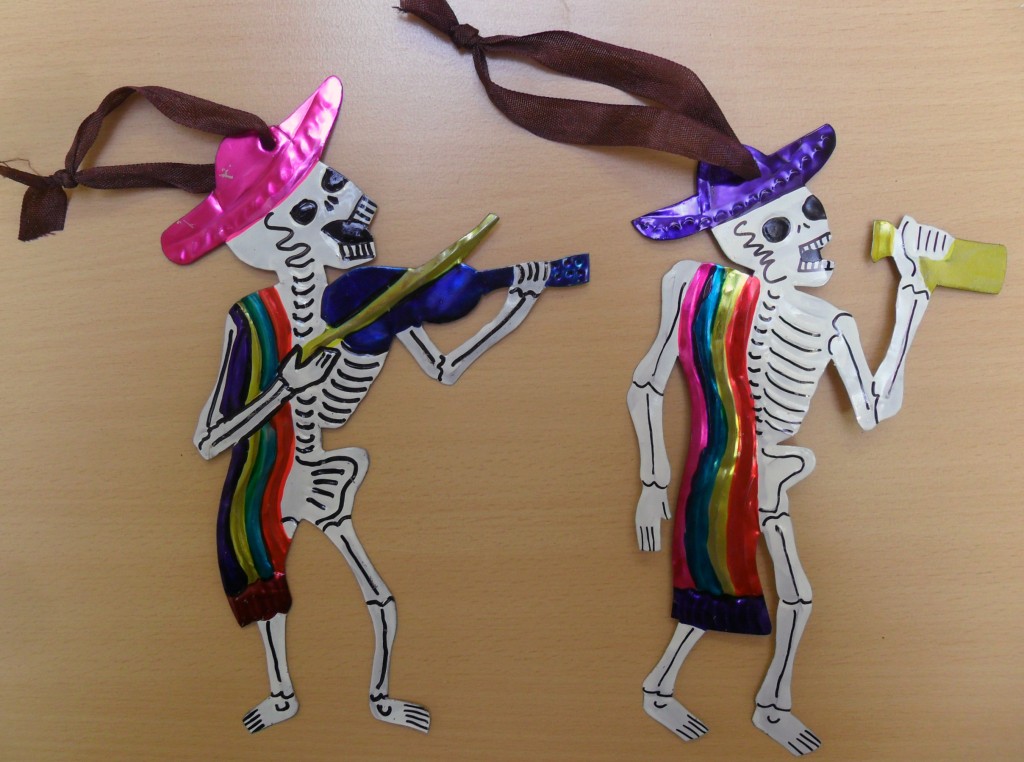 Tin Skeleton Decorations | Starting from £4.50
And last up are these beautifully hand-painted sugar skulls, each at £35 and featuring a unique design. While you can't actually eat them, they make a brilliant decoration for a Hallowe'en party.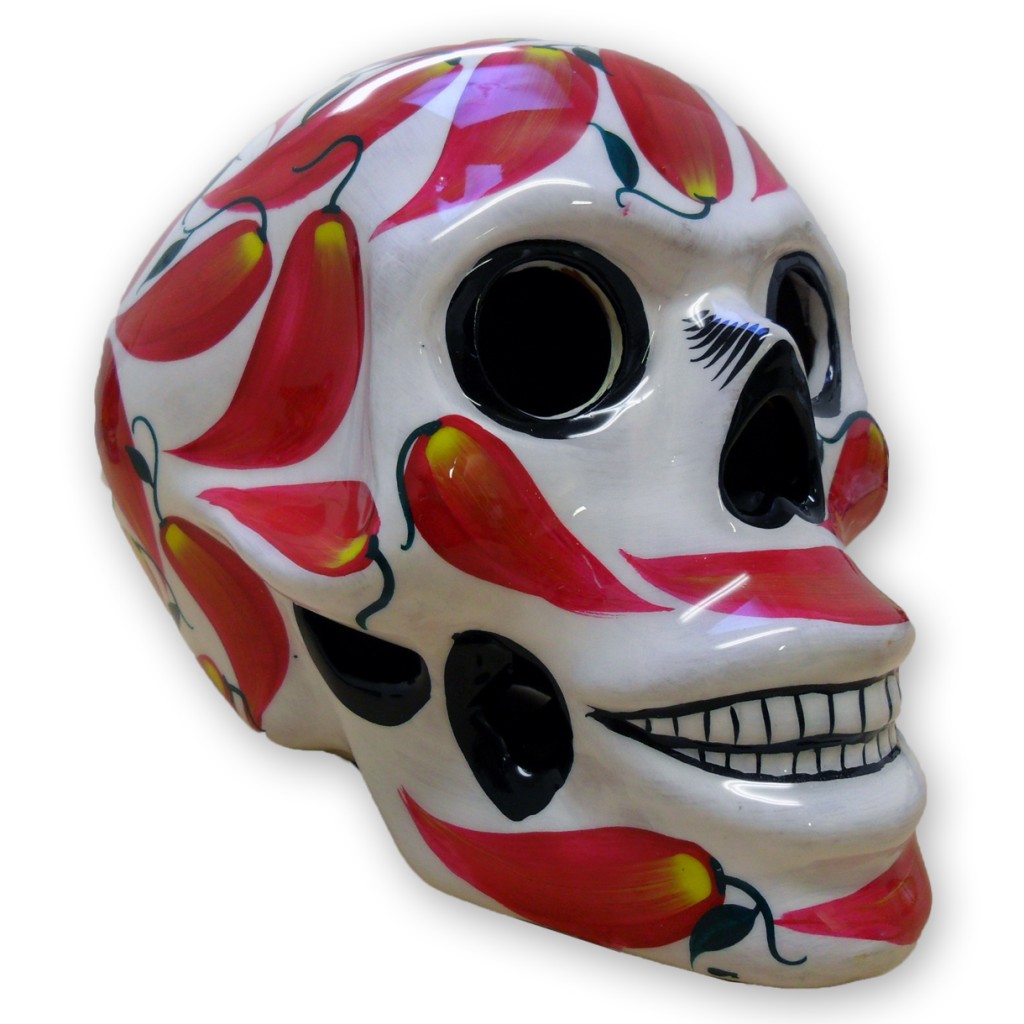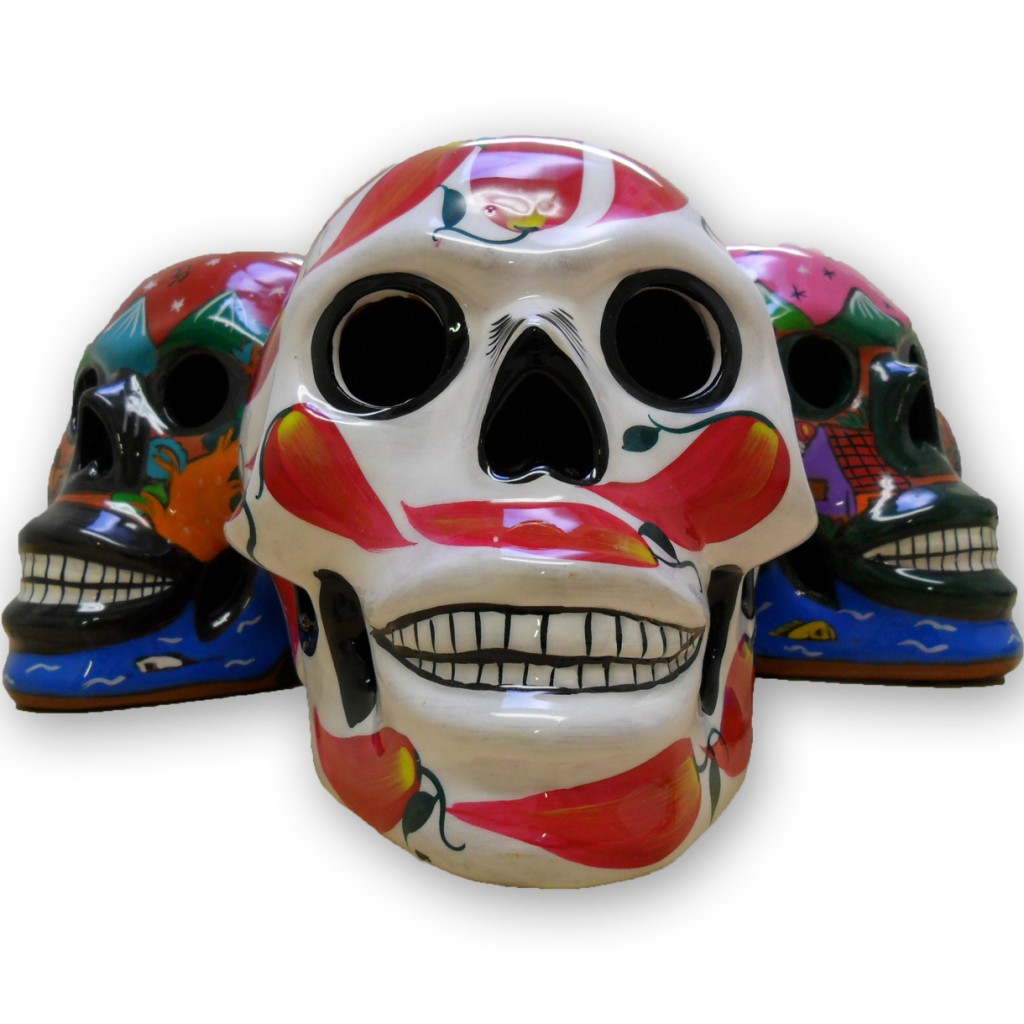 These are only available in-store, so get down to your nearest Beyond Retro before they're all gone!