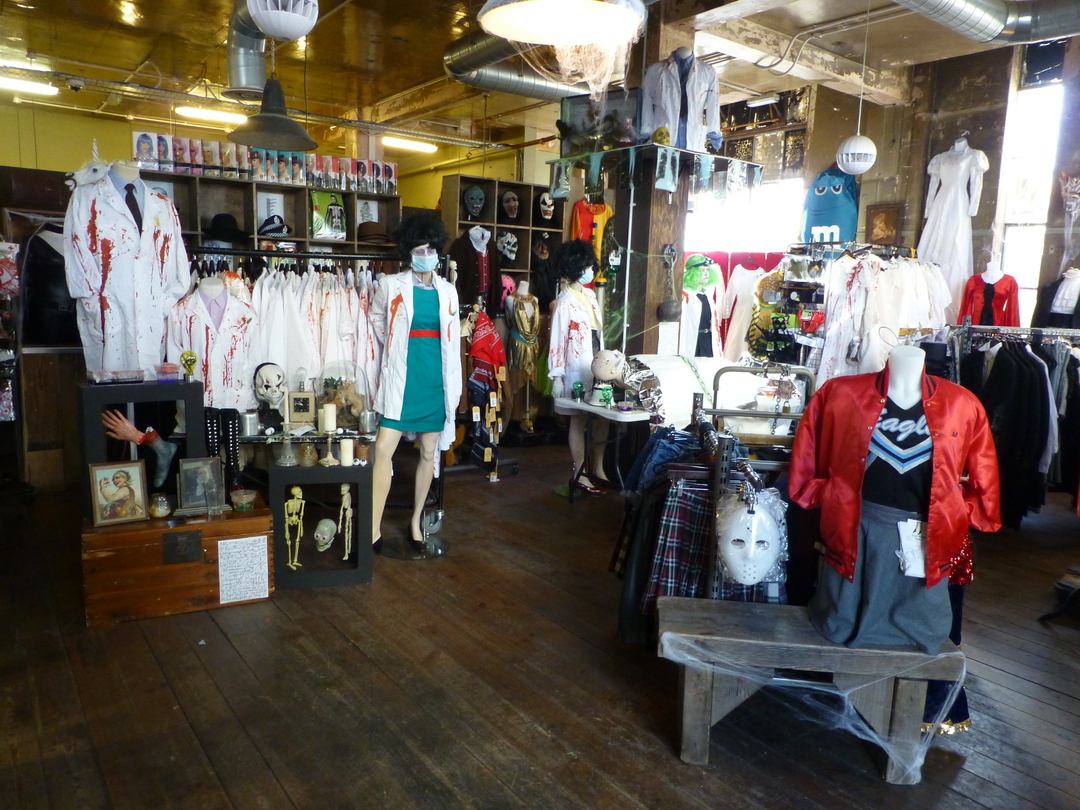 Well well well, scary season is finally upon us! As a gaggle of style-obsessed misfits, we love playing dress up all-year-round, but Halloween is pretty much the biggest day in the Beyond Retro calendar.
Still, who says all the fun has to be over in a day? We're throwing ourselves into Halloween celebrations for the whole month of October, because, let's be honest, we're pretty much the biggest and baddest costume sellers in the game! While we are determined to give you - our insanely stylish customers - a Halloween experience to remember in all of our stores, we're delighted to announce that this year we have opened a special Halloween pop-up in our
Dalston store
!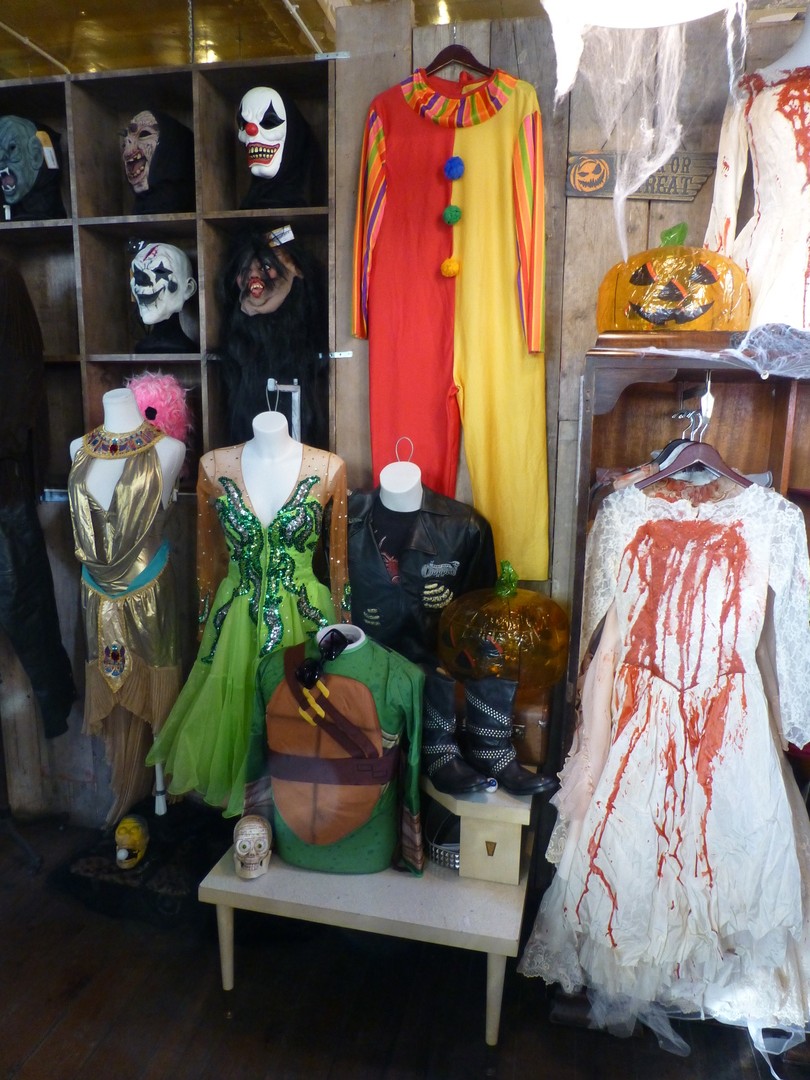 This space is crammed full of eccentric make-up and costume ideas that are sure to have you looking spectacular come Halloween weekend. Back by popular demand, we have a selection of wedding dresses and lab coats that have been scarily customised with splatters of fake blood! We sold out last year so make sure you head to the pop-up and grab yours quickly, they really are the ultimate easy costume fix! Speaking of easy fixes, our exclusive pop-up is organised into areas for simple costume solutions. Check out the pics below for our Ab Fab and Stranger Things inspired rails!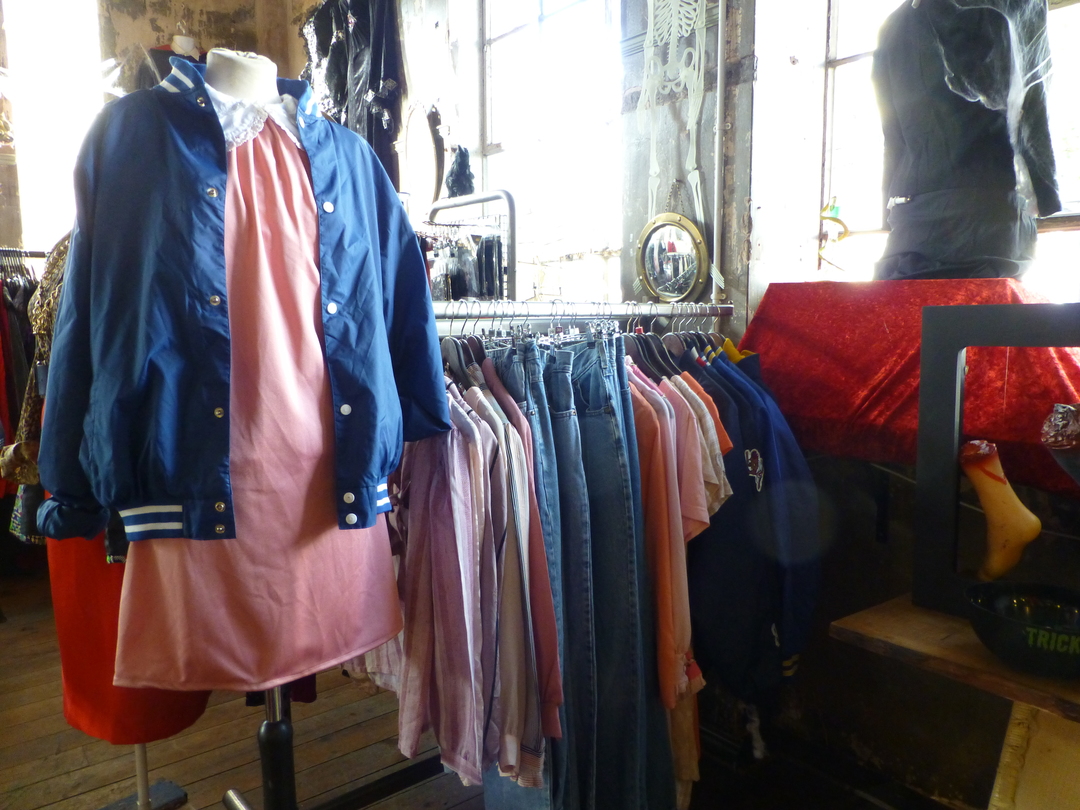 Do you want to be Eleven from Stranger Things this Halloween? We've got you covered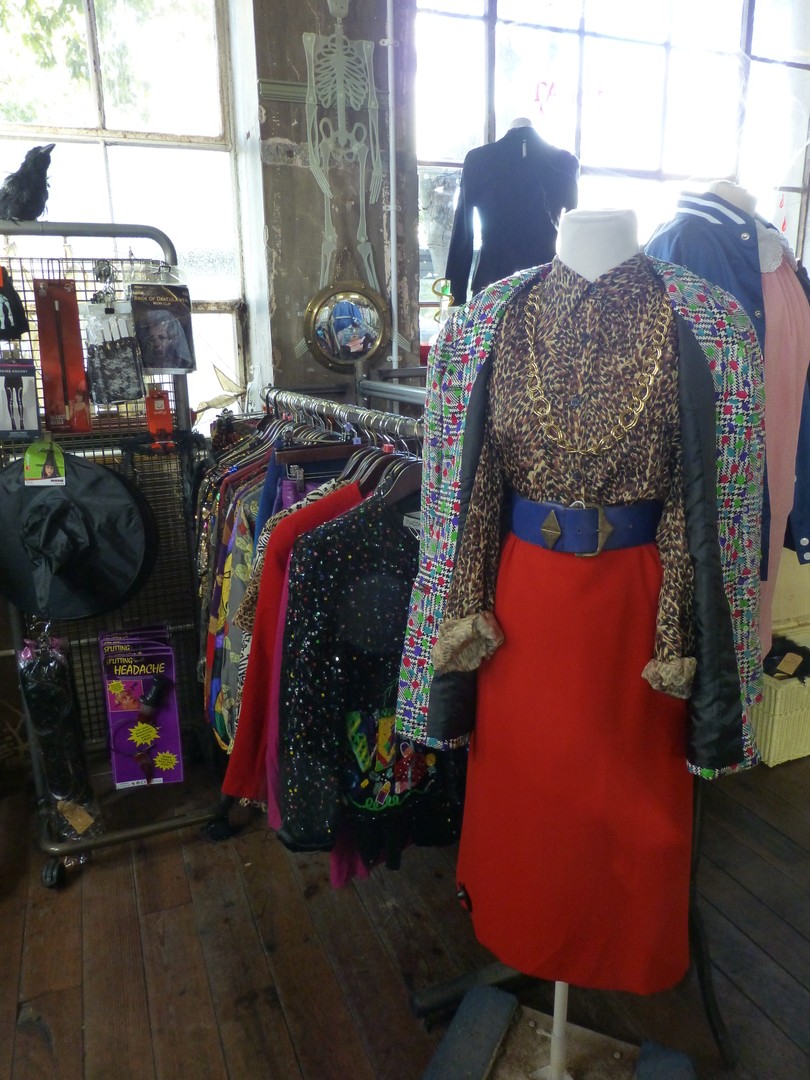 Are you going to look Ab Fab this Halloween?
Our crazy Halloween decor will be sure to inspire anyone looking for ideas, but if you're struggling - never fear - because our team of vintage experts will be on hand to help. Armed with our 'costume bible' (a book of creative classic and contemporary costume ideas) our staff are determined to give you a tailor-made Halloween experience.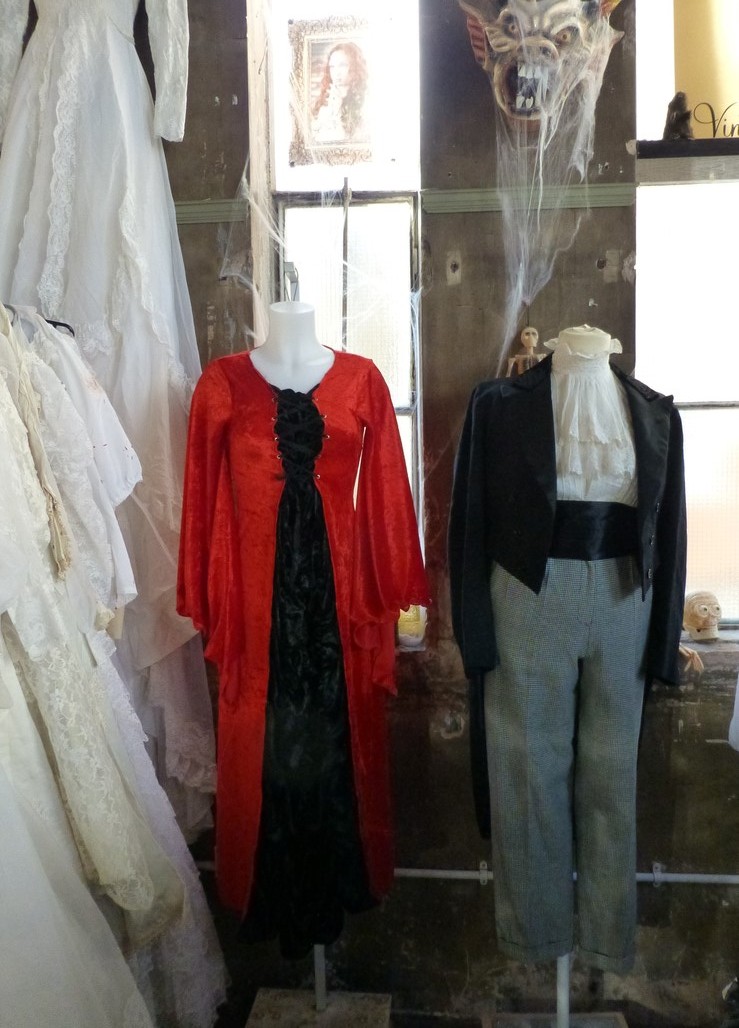 AND if that's not enough, on the Friday and Saturday before Halloween (28th + 29th) we will also have professional make-up artists in store! If you're heading out to a party at the weekend, don't miss this opportunity for a professional finish to your outfit.
Remember, if you're ever in need of help with costumes or just want to update your wardrobe with some iconic vintage pieces, you can always
ring our stores
and make a personal shopping appointment! If you're attending more than one party and need different costumes, keep an eye on our
Instagram
where our staff will be creating one-of-a-kind vintage looks for the whole month!