HALLOWEEN COSTUME GUIDE: POP-CULTURE 2016
One of the things that we love about vintage clothes is how they can be translated into present day trends. Throughout our stores and online, we love creating looks that are inspired by contemporary culture, and Halloween is certainly no exception to this rule! From TV to film and politics, 2016 has been one heck of a year. When the next generation of children learn history in school, they'll probably learn about Henry the 8th, World War 1 and 2016.
While we'll always have a place in our hearts for classic scary costumes, Halloween can also be about channelling pop-culture references through your outfit. There's nothing better than a well executed pop-culture reference as a halloween costume. If you want to dress up as one of the biggest characters of 2016, then there's really no more creative way to do it than with vintage. Have a read below for a selection creative and funny ideas that'll be sure to have you going viral on all of your friends' news feeds!
STRANGER THINGS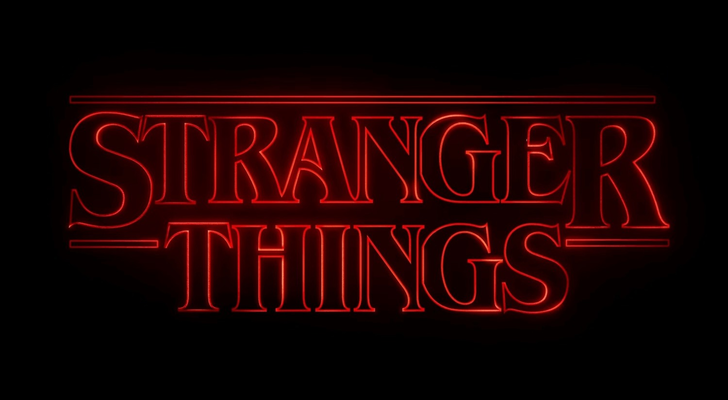 Copyright: NETFLIX
It's no secret that Netflix have taken gripping TV to a whole new level in 2016.
Stranger Things
struck a chord with fans all over the world because of it's supernatural plot twists and retro wardrobe. Set in the 1980's,
Stranger Things
reminds viewers of classic films such as
E.T
and has been one of the most watched TV shows of the year. Every so often, a look becomes is so strong that it instantly cuts through public consciousness and becomes an iconic part of popular culture. We see this with artists' costumes from music videos, but it's far less common in the world of TV. Still,
Stranger Things
' Eleven has already achieved this feat in a relatively short space of time. Take a look below at how you can recreate this look with vintage.
GET THE LOOK: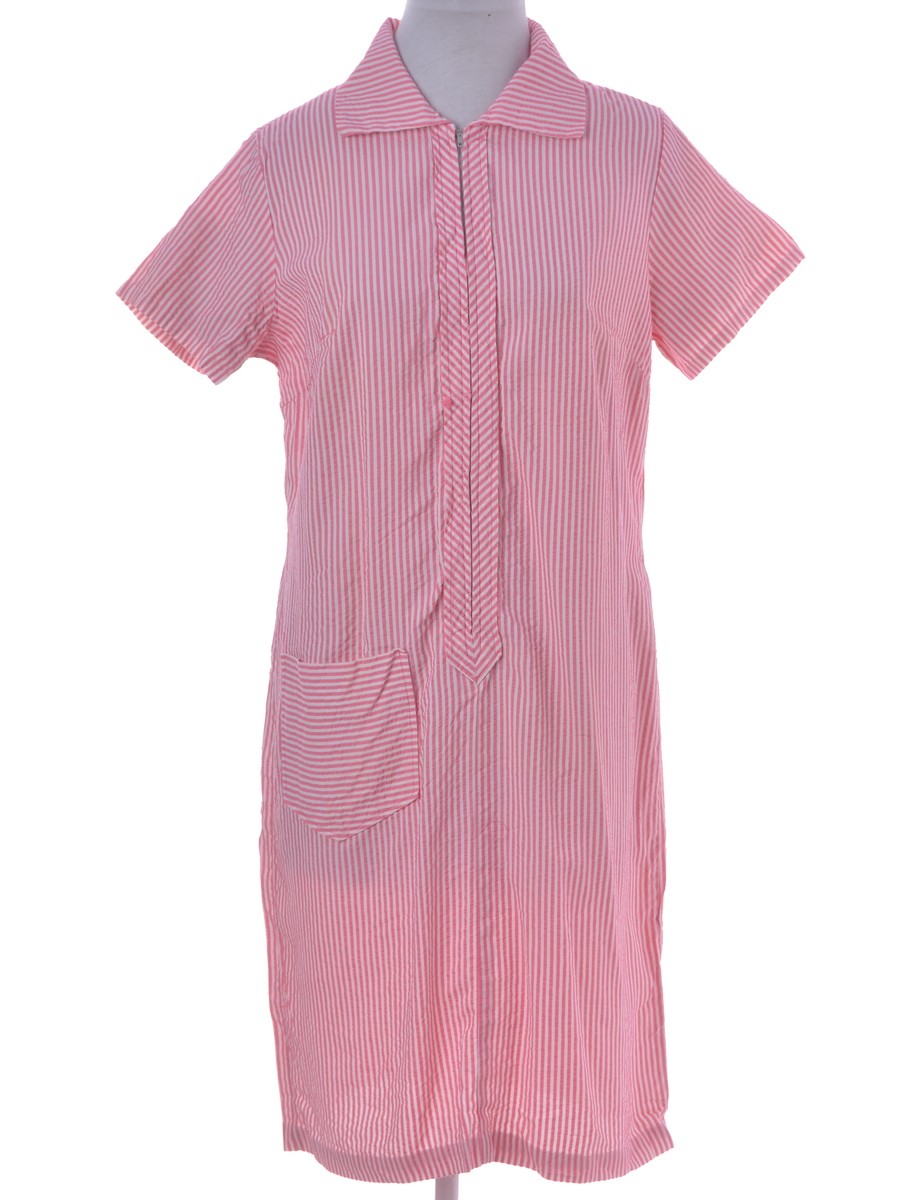 Vintage Shift Dress Pink - £32.00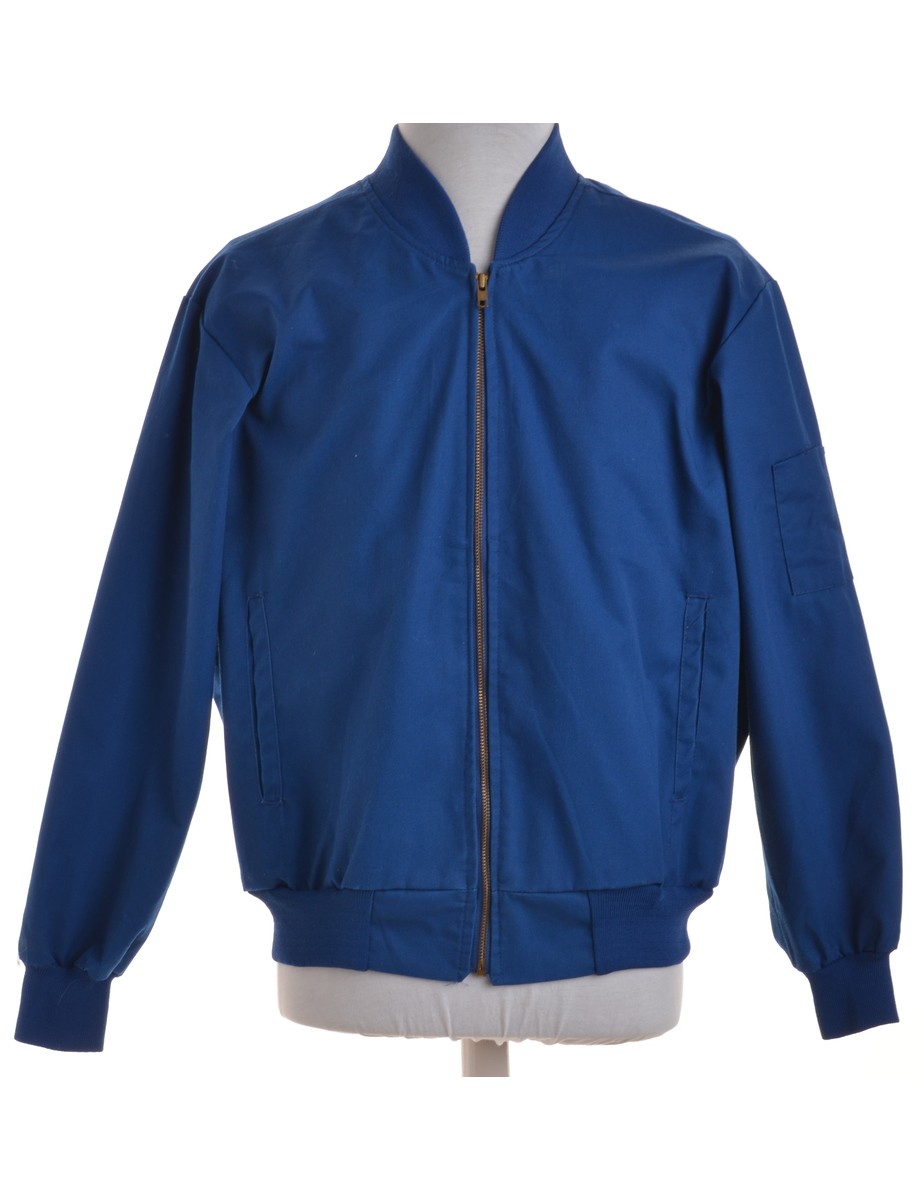 Bomber Jacket Blue With Pockets - £32.00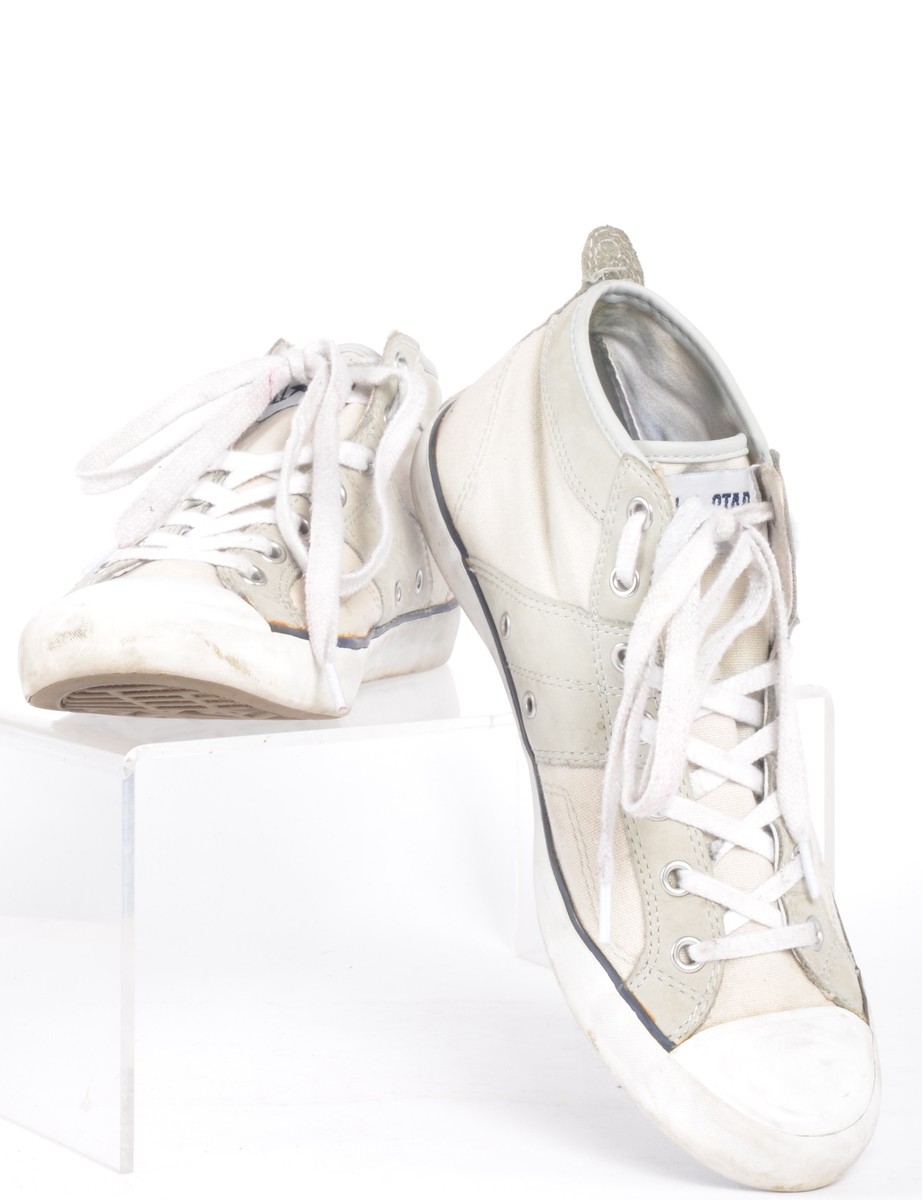 Trainers Off White With Decorative Stitching - £24.00
The great thing about this look is that it's actually relatively simple to put together as the pink dress and blue jacket combo is instantly recognisable. If you're wanting an excuse to buy yourself a nice jacket or even a pair of retro converse then this is the costume for you!
Fancy going as one of the other characters from
Stranger Things
? Check out our team dressing up as the cast and
SHOP STRANGER THINGS ONLINE
. It's a great idea if you're heading out with a group of friends and want to co-ordinate outfits!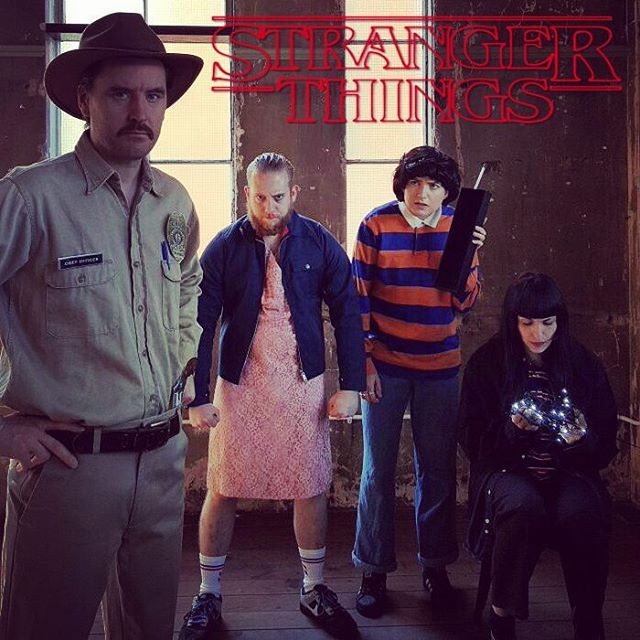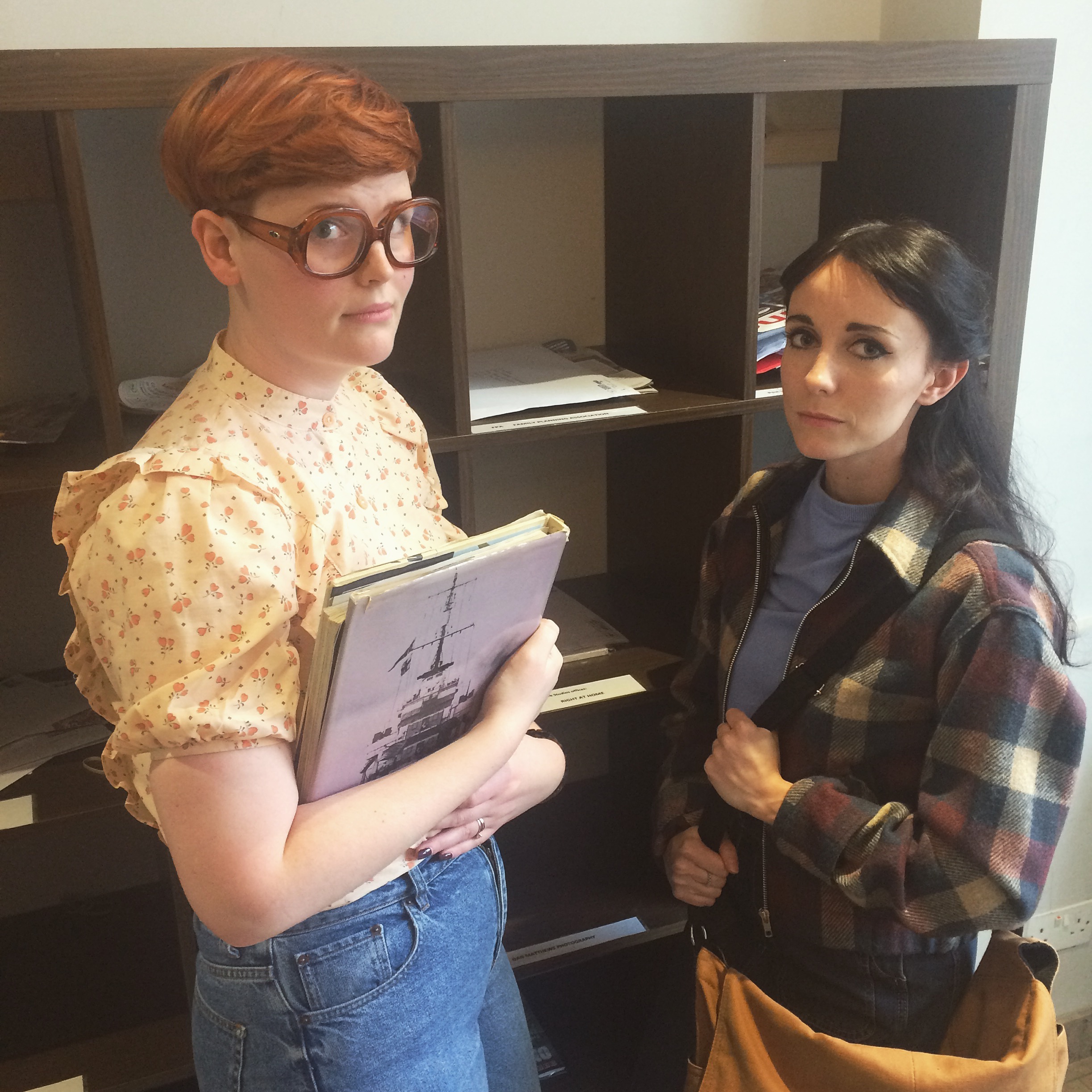 Barb and Nancy
DONALD TRUMP
Yes, we know, "The Donald" didn't just happen in 2016. Still, as the US presidential campaign reaches fever pitch, we reckon that the king of darkness (and fake tan) will be a very popular choice for Halloween this year. If you want to MAKE HALLOWEEN SCARY AGAIN, then what's more terrifying than Donald Trump?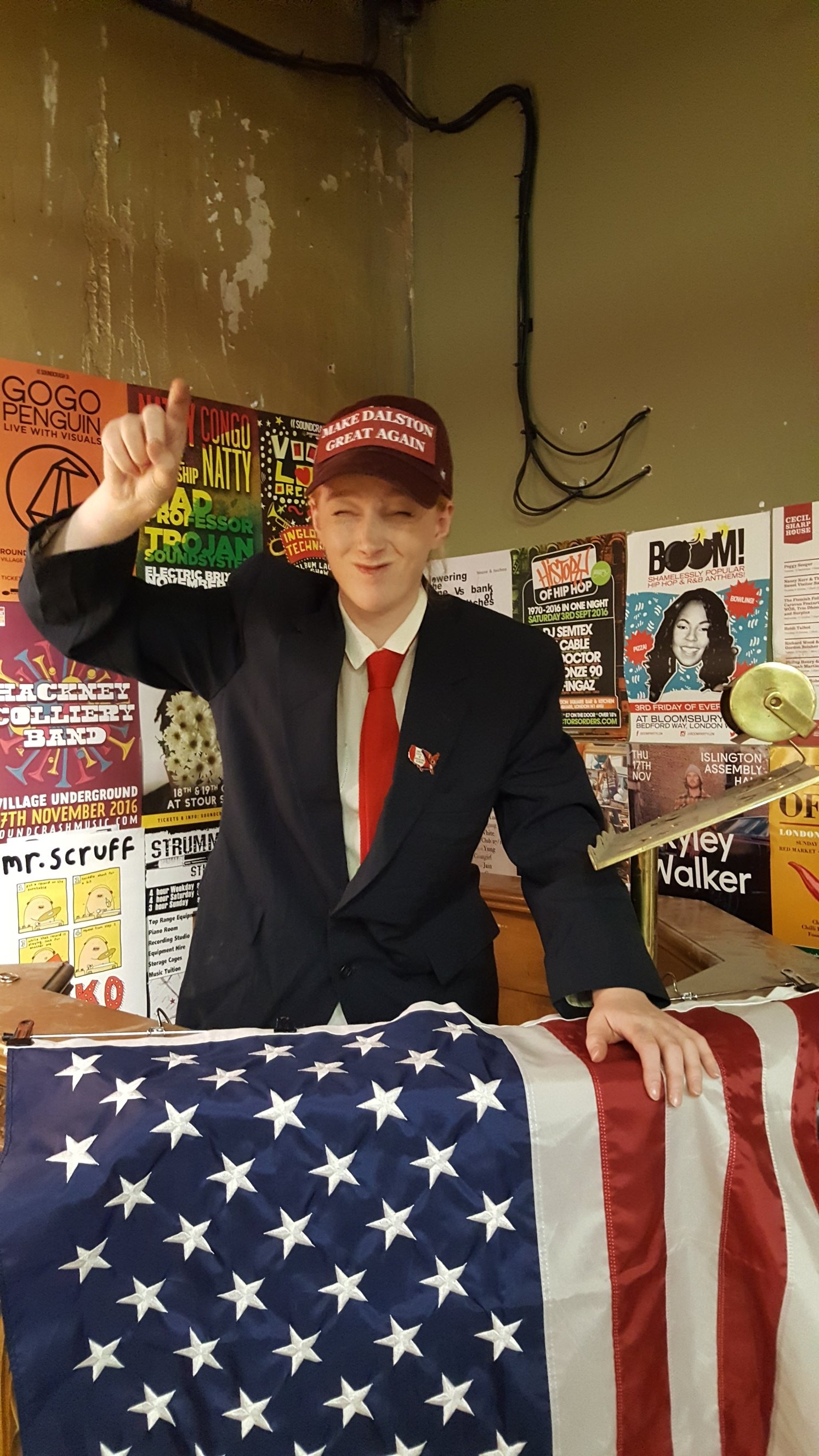 GET THE LOOK: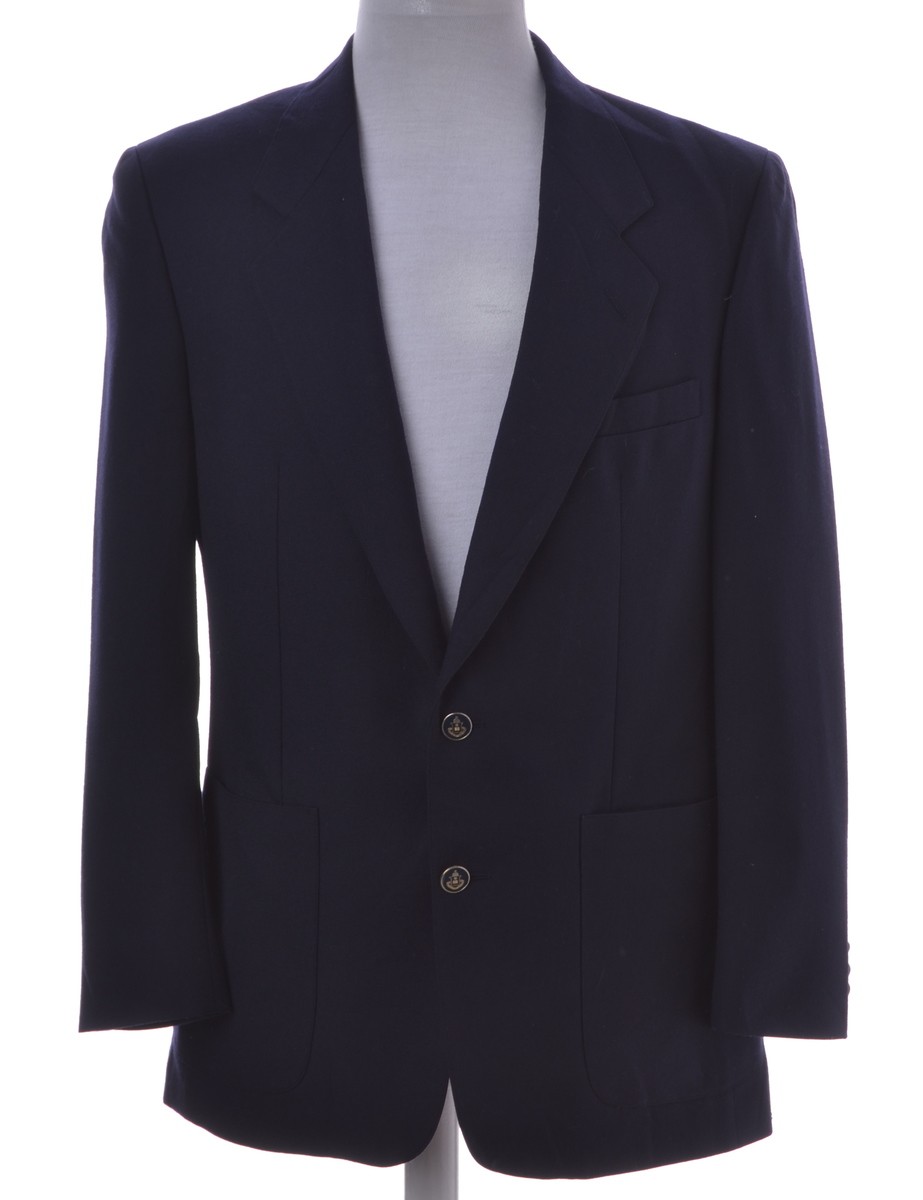 Vintage Blazer Navy With A Revere Front - £28.00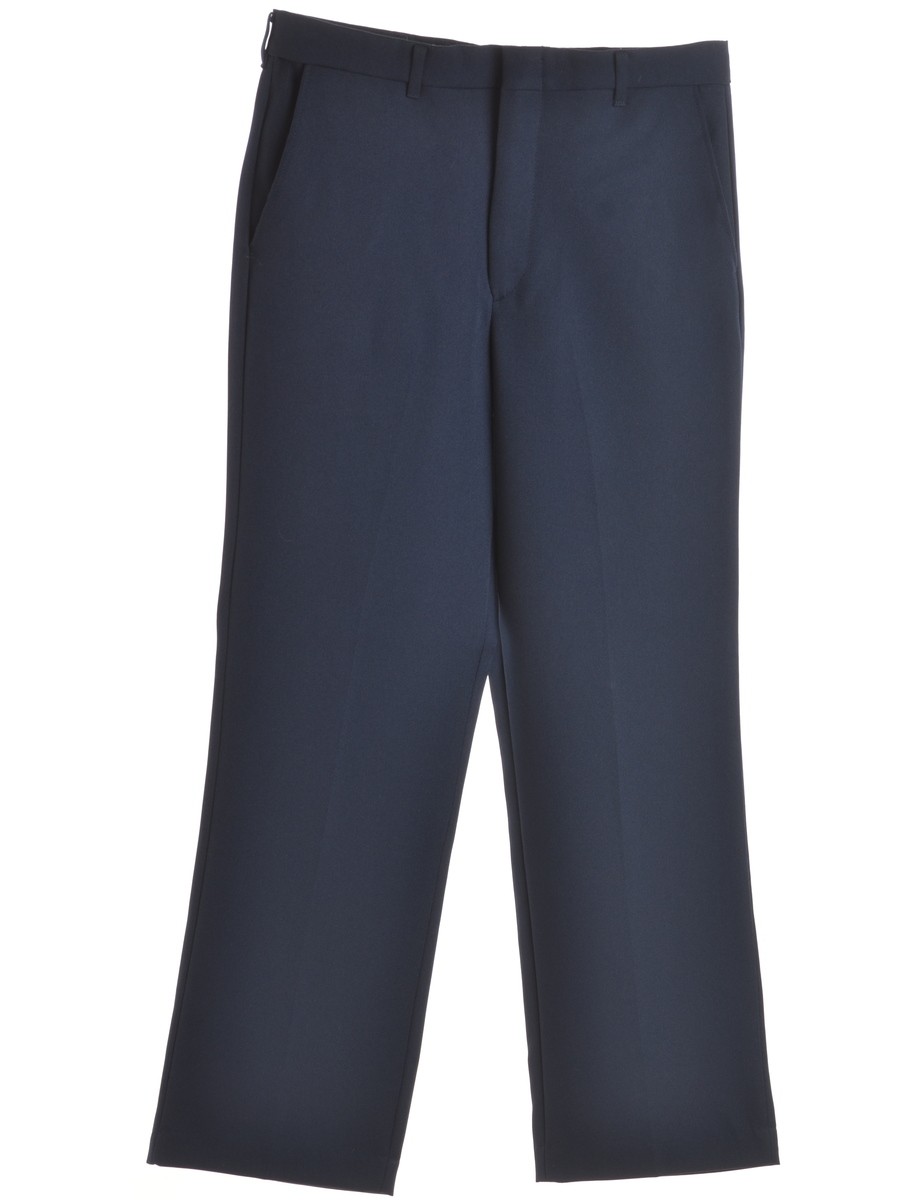 Navy Trousers With Multiple Pockets - £22.00
HARLEY QUINN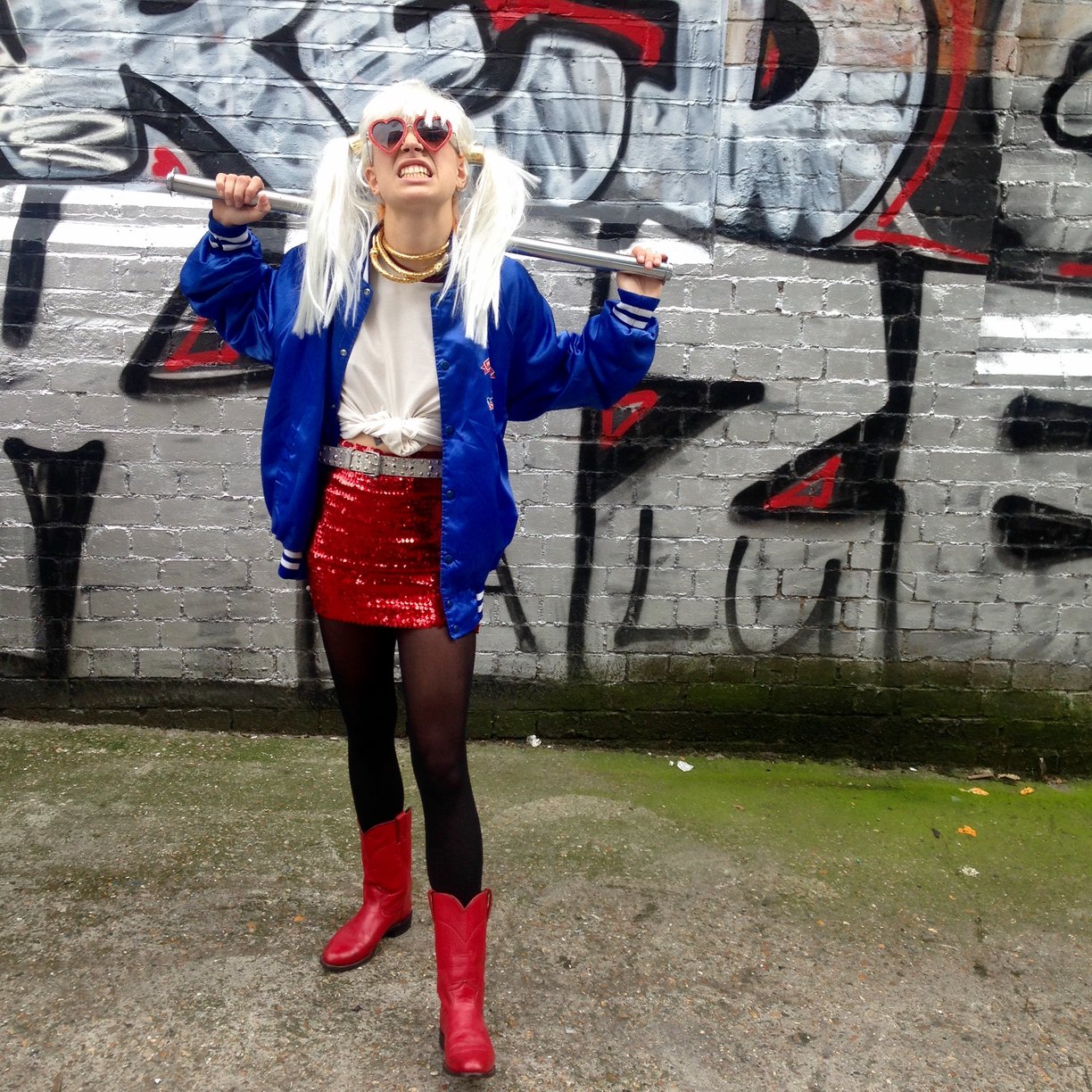 Ok, so
Suicide Squad
may not have had the
best
reviews from critics or fans, but one thing you certainly can't take away from the film is that the characters all look incredible. Love it or hate it, the film was one of 2016's biggest box office hits. At Beyond Retro, we love nothing more than an iconic female lead, which is why we're picking Harley Quinn as one of our pop-culture faves this year. Again, this look is easy to create and you'll probably end up re-wearing the garments because they're all super cute!
GET THE LOOK: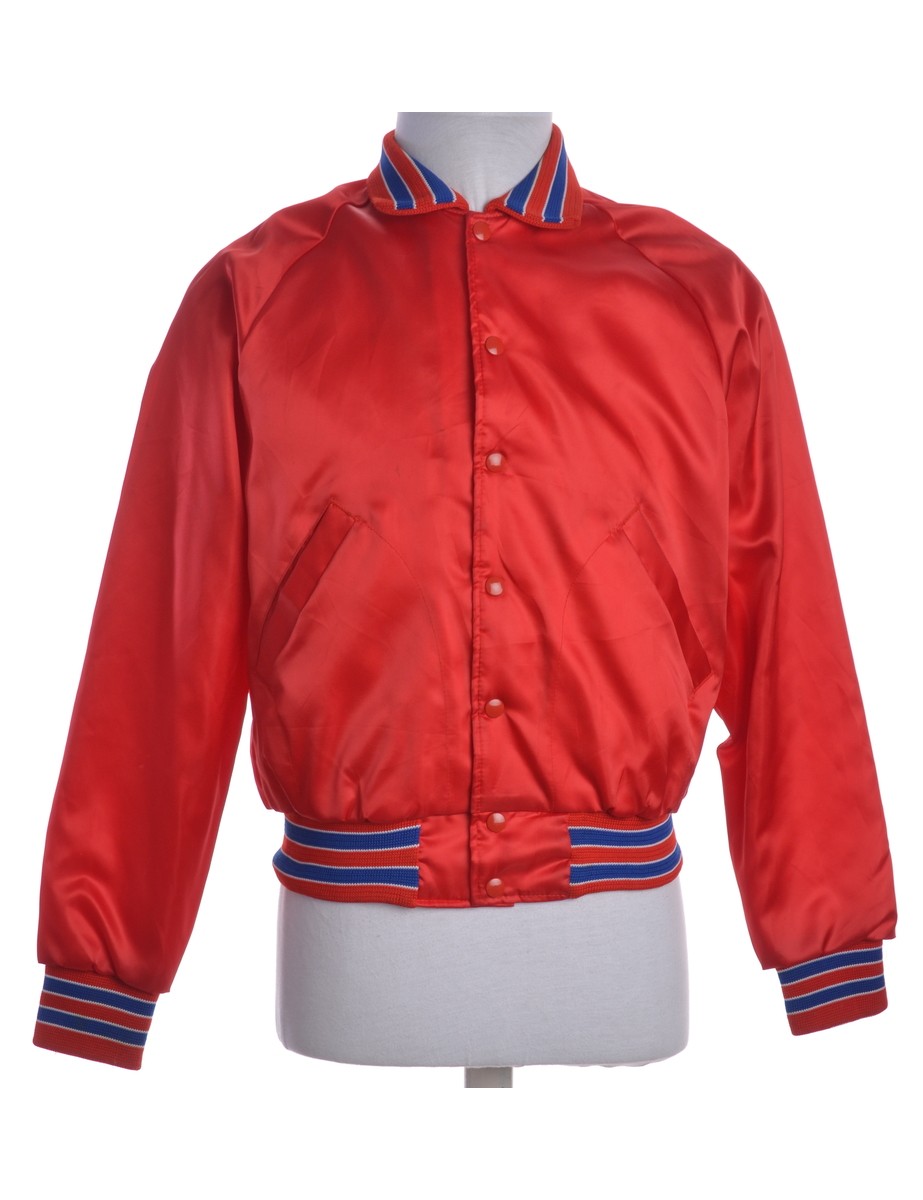 Team Jacket Red With Pockets - £27.00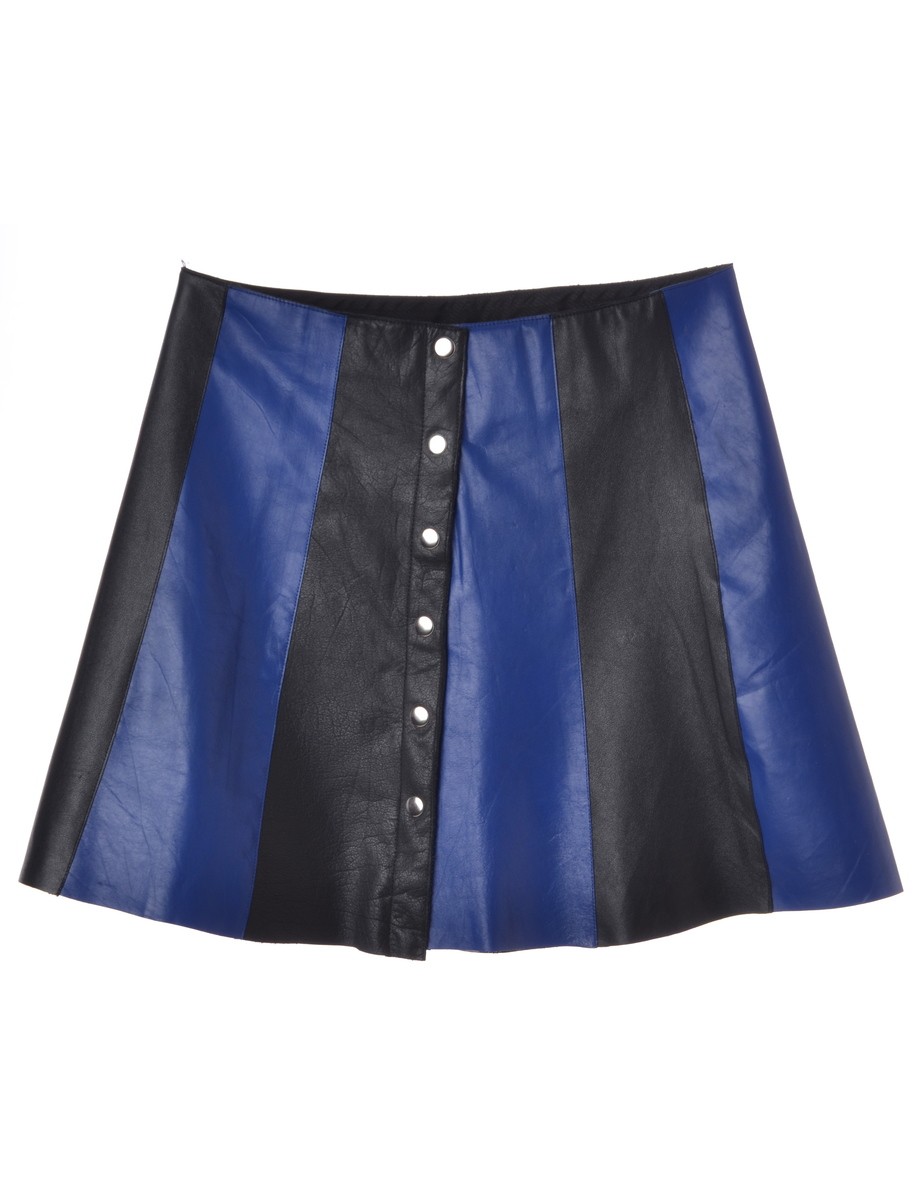 Beyond Retro Label Leather Panel Skirt Blue With Popper Front Fastening - £45.00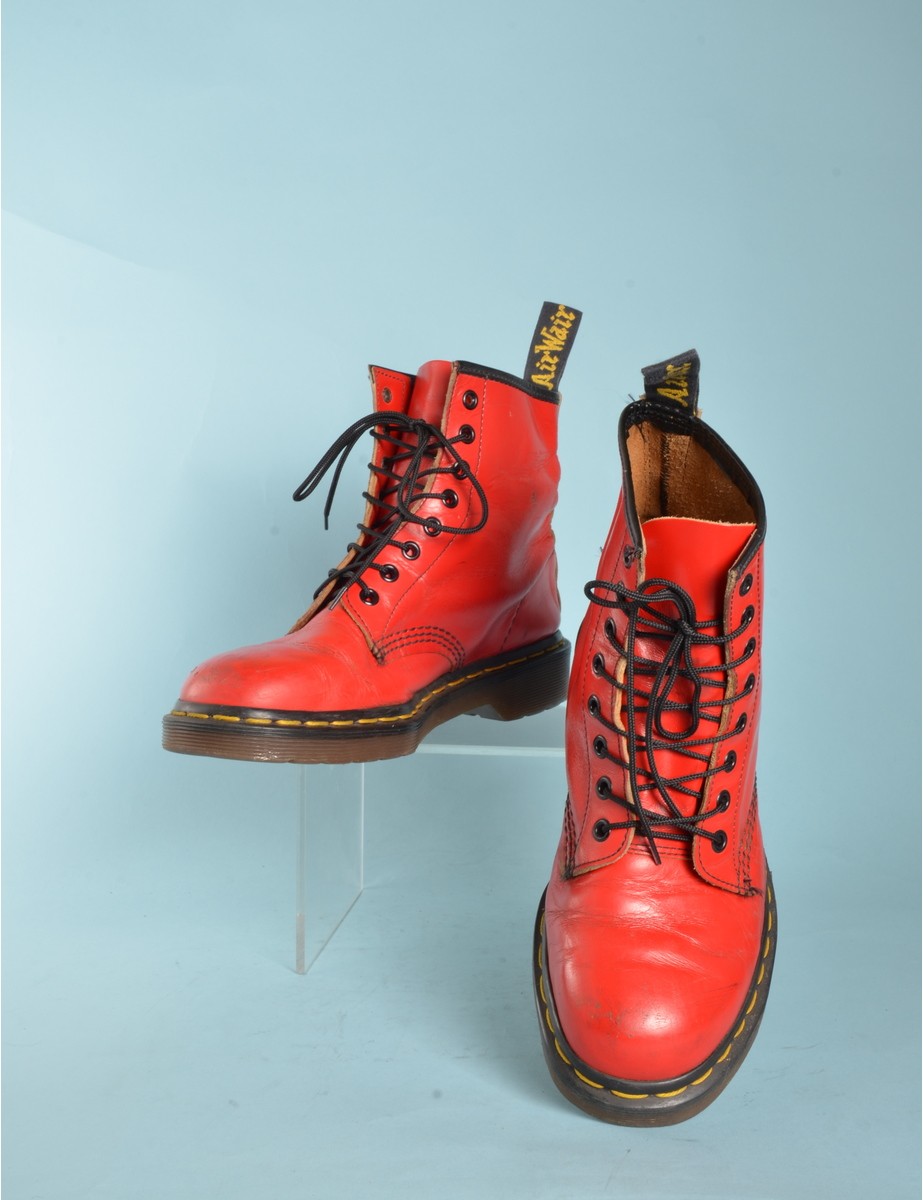 Boots Red With Eyelets - £50.00
Need more ideas?
Check out our Instagram
or
SHOP HALLOWEEN NOW!
Words: Louis Staples