On the 12th of November, 1929 a style icon was born. She was a natural actress and a perfect clothes horse. Both of these attributes lead to her becoming a siren of the silver screen and one of the most photographed women of the 20th century.
The film is set during 1962! So here's a brief insight into the trends of early to mid 60's...
Teenagers and young women threw aside the corselets and wore softer roll on underwear that was constructed without boning. Silhouettes were becoming less fitted and more relaxed. Soft blouses became the alternative to sheath clothes. Design was becoming simplified.
The 'full skirt' you see in 50's dresses was still very apparent well into the mid 60's. By around 1963/64 it was mainly worn by older women whereas younger girls had finally started to shorten their hems and in 1964, thanks to Mary Quant, the style was finally given a name. One style that was popular amongst the more demure ladies was the A-line skirt. Understated yet sleek, it showed off just enough of your figure to be classed as sexy yet still suitable for the office. All in all, women's fashions were becoming relaxed.
Besides the skirts, sleeves were going through major changes. By 1964 the 3 ¼ length sleeve had lost its popularity and was slowly replaced with short & long sleeves (popular in the 30's), cutaways and halter necks (popular in the early 40's).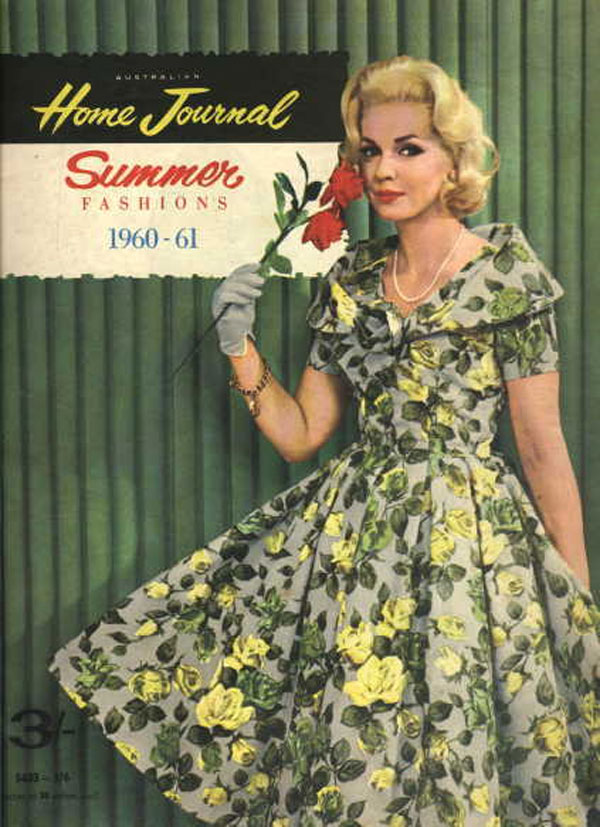 Kelly had two renowned outfits. The first is her Oscar winning dress. In 1955, Grace Kelly won an Oscar for her performance as Best Actress in The Country Girl. Edith Head was the genius behind this ice blue creation which was originally designed for the premier. It was constructed from $4,000 French Satin, and had a matching evening coat. At the time, it was said to be the most expensive Oscar dress to grace the red carpet. Edith Head was one of the most acclaimed costume designers in Hollywood, working for Paramount and Universal. In her lifetime she won a record breaking 8 Oscars for her work. The dress is simple yet effective.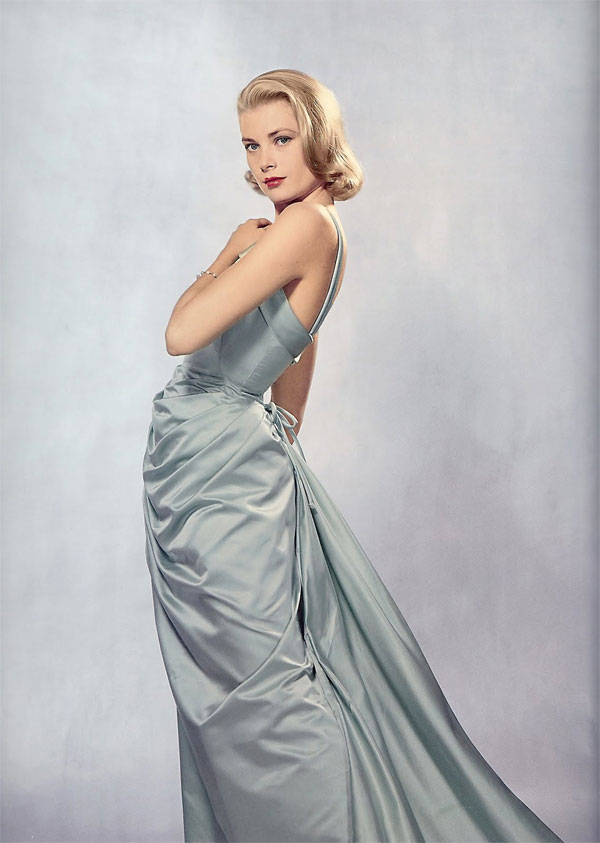 The second dress that everyone knows and loves is her wedding dress. It was conceived in 1956 by Helen Rose, the wardrobe designer for MGM and it had to be perfect for a princess. It consisted of a bodice with an attached under-bodies and skirt support. There were also two underskirts. One was attached to the main foundation. The train measured in at a staggering 3 feet. It was 'The Wedding of the Century' but the dress became a timeless icon and Kelly became a princess.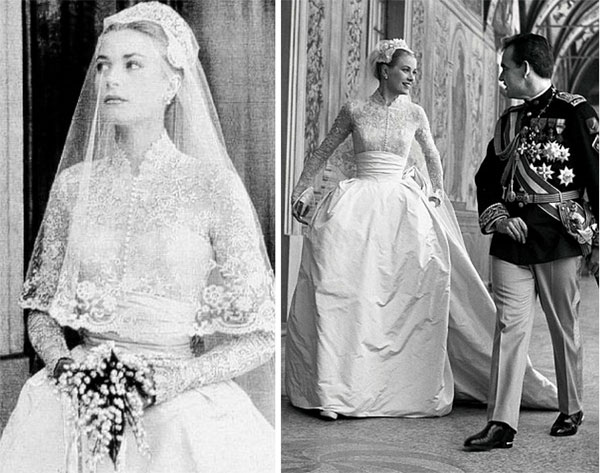 Her image was a trained model and drama student, meaning she was the perfect clothes horse. She knew how to carry herself and how to wear costumes meaning even before she was royalty, Kelly was the smartest dressed. Her wardrobe included cashmere knits, scoop necked dresses and princess line coats alongside her staples; blonde waves, tortoise shell sunglasses and a splash of dramatic lipstick. She embraced the simple American youthful styles which included casual tie shirts and high wasted trousers always in a candy coloured pallet.  But she also recognised her position 'Our life dictates a certain kind of wardrobe'.
Over time she, along with other members of the European Royal families, became associated with the French fashion houses, her favourite being Christian Dior. They supplied her with countless outfits, always (as Dior always has been) formal yet eye catching and modern. As time went on she stuck with her faithful classic wardrobe, but incorporated more jewellery and pulled off some very elaborate hair styles.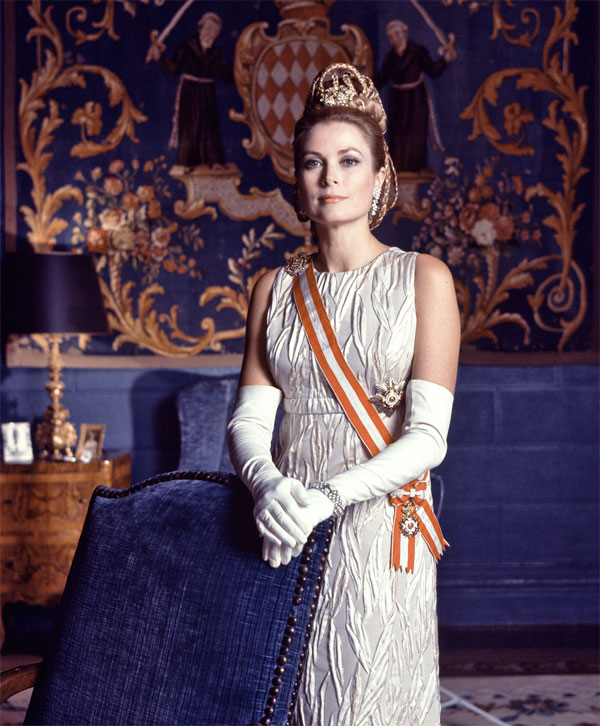 Portrait of Princess Grace on her 10th wedding anniversary, Monaco.
Grace Kelly embodied the concept of classic elegance throughout 4 decades whilst still being the picturesque girl next door. Anyone who can juggle these attributes deserves to have a Hermes bag named after them.
Don't be put off... It's an easy look to copy. You don't have to be royalty! 
Stick to simple lines, knee length skirts, playful colour palettes and show your waist off whilst keeping your shoulders covered.