When we think of Greek clothing, most of us will instantly imagine some sort of white bed sheet draped recklessly over our shoulders as togas, some green leafs on the head and a pair of gladiator shoes for added effect, but we of course know there is more too Greek clothing than this. So, what's it all about?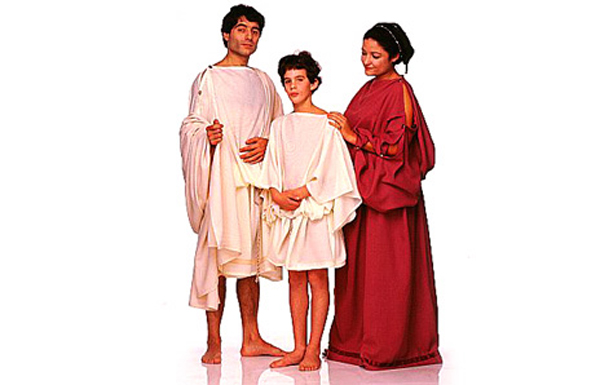 Well firstly, although popular media has fooled us into believing that white was the favored colour of the Greek clothing, that's actually incorrect, and they used a lot of elaborate design and bright colours in their clothing. Very generally speaking Ancient Greek clothing consisted of lengths of linen or wool fabrics, that were draped around the body in rectangular shapes, mostly ending at the knee for males, and at the ankle for females. The drapings they used in Ancient Greece were also far less voluminous that those used in Ancient Rome. These clothes were held together by elaborate pins and needles, often teamed with a matching belt.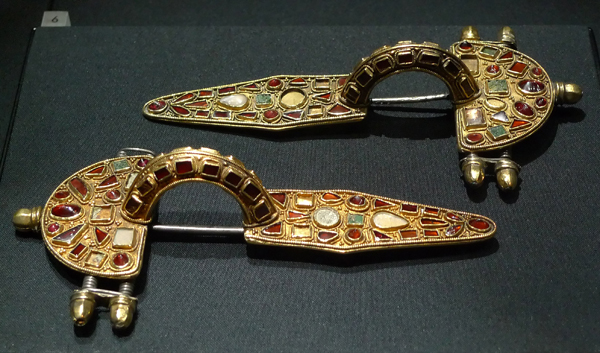 Fibulae
So what do we still have today from Ancient Greece? Well something half of the population wears every day for starters: the bra! Apparently these were used by women who participated in athletics, which we of course know all the Greek people did.  But didn't they do it naked you might ask? They didn't originally – the whole reason why they changed it to naked athletes (besides the enjoyment of the on-lookers) was that once a woman had dressed up as a man and won, so in order for this not to be repeated athletes started competing naked.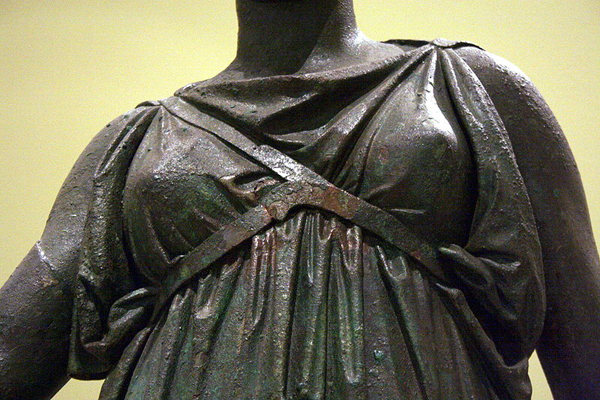 Piraeus Arch. Museum, Athens
The women of Ancient Greece would often wear belts around their breasts over clothing to emphasize them, or they would wear clothes with one breast exposed. Much like the women we all love and fancy from Game of Thrones! In these days of the 'sheer-look' fashion, it's easy to think that this is a new look, but the very first time we saw this was actually in, you guessed it, Ancient Greece. Greek sculptors developed the 'wet look' in statuary, where the statue's clothing is so transparent and snug against the body, that the body is fully visible under the fabric.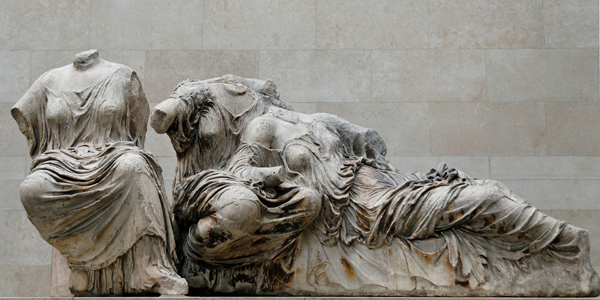 Parthenon, East Pediment
In recent times the Greek style trend often blossoms up around the spring/summer collections, where the layered drapings and flowy fabrics are more than welcome, along with the one sided shoulder, which we of course have to thank Greece for. Check out an example from Valentino's s/s 09 collection.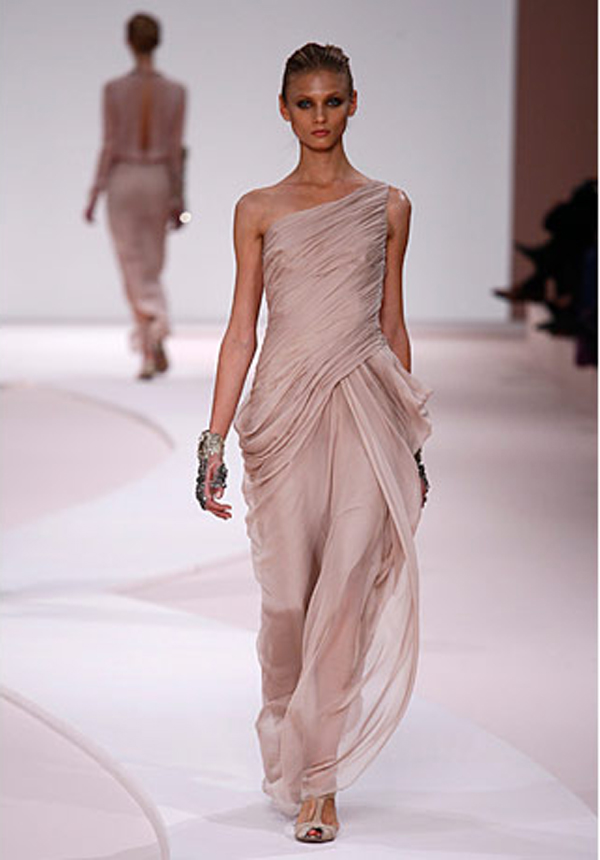 Valentino