Nobody does sparkle and glam like Essex, right? Well, if you haven't already seen the latest episode of TOWIE, then we order all vintage lovers to sit back, relax and enjoy a Beyond Retro take-over. Take a peak round our Cheshire street store with the cast as they go all out 80's revival, no holding back! Here's a sneak peek behind the scenes.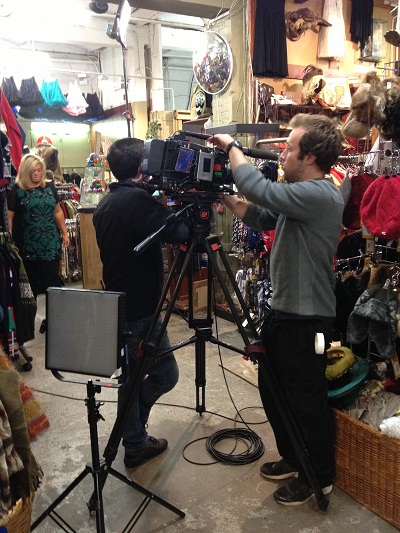 Thursday 7th Nov, 8am- The office was buzzing with anticipation as the team awaited the arrival of the famed TOWIE cast, and they didn't disappoint, that's for sure! The likes of Billie, Gemma and Bobby popped in to see us and sifted through endless goodies, finding themselves a multitude of gems with which to adorn themselves. From faux-fur leopard print coats for the girls, and a rather fetching gold turban for Bobby, well, there was no shortage of trying on let's put it that way. With a party labelled 'Greed is Good', you know to expect lavish attire, but then add a dose of Beyond Retro and the touch of the Cheshire Street team, and you've got full-on 80's glamour!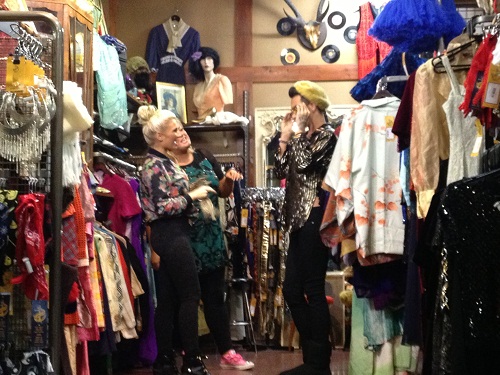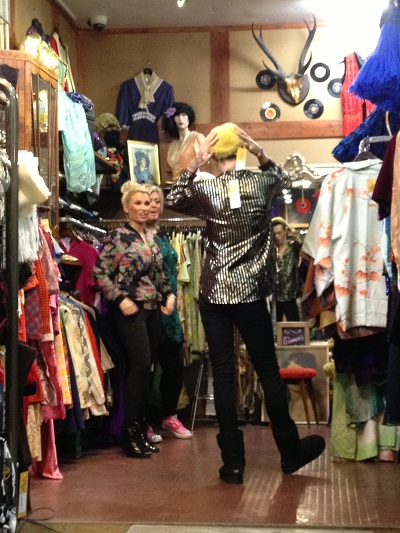 (We couldn't resist getting a quick snap of our Head of Press with the happy shoppers!)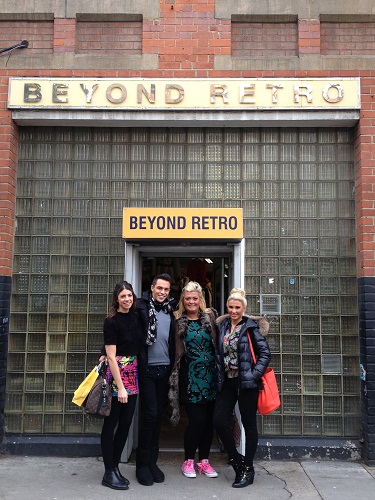 Want in on the fun? Fancy trying your hand at the bouffant hair-do, velvet dresses and power dressing? Well look no further, our stores are teaming with treasures. Check out what the cast wore straight from our shelves and
get the look here...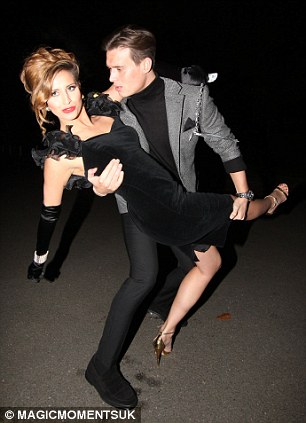 Get the Look-  Velvet Dress-
Go 80's glam with gold stilettos and gloves or modernise the look with a layered t-shirt, a statement necklace and boots.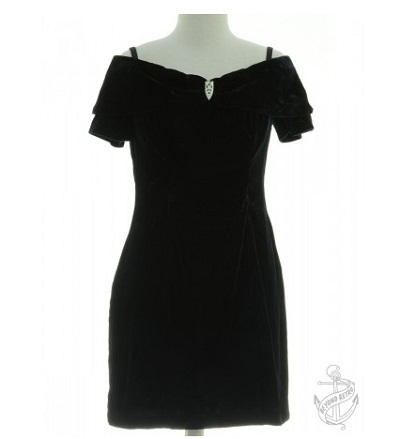 Short Sleeved Dress Black With An Off The Shoulder Neckline, £33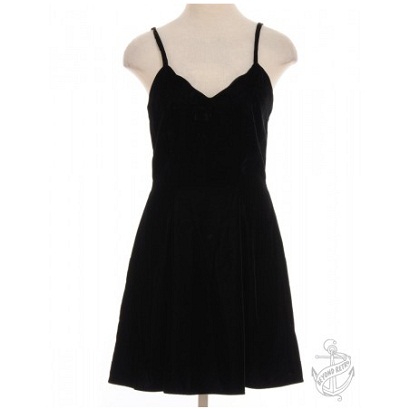 Velvet Dress, £12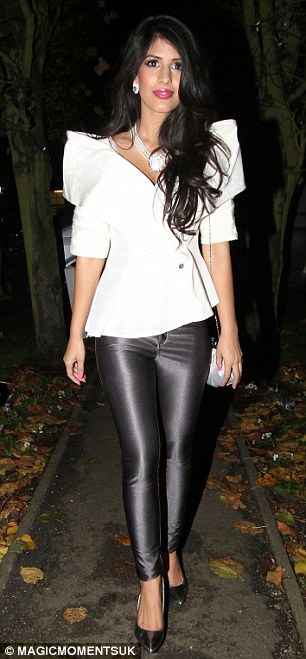 Get the look-  White Blouse -
Don the new romantic look by pairing it with disco pants and jewels or update the look with jeans and some flats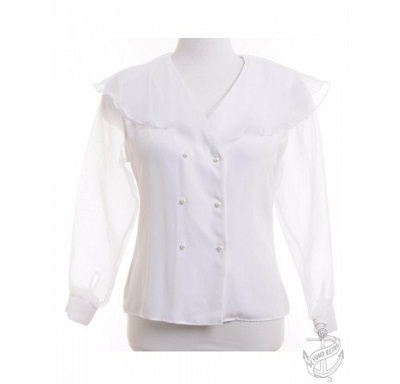 80's Blouse, £20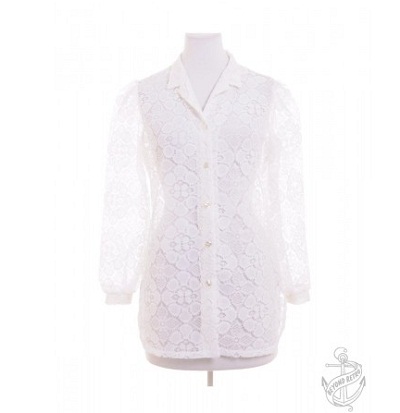 Blouse, £22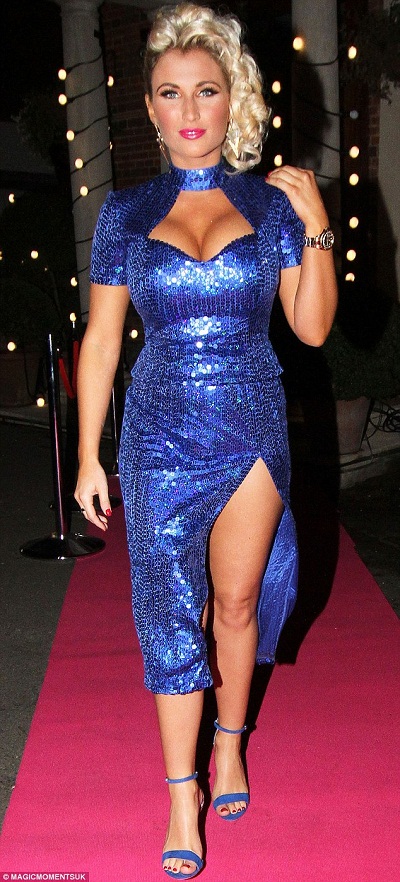 Get the Look- Party People-
Fancy ultra 80's glam 'n' sparkle?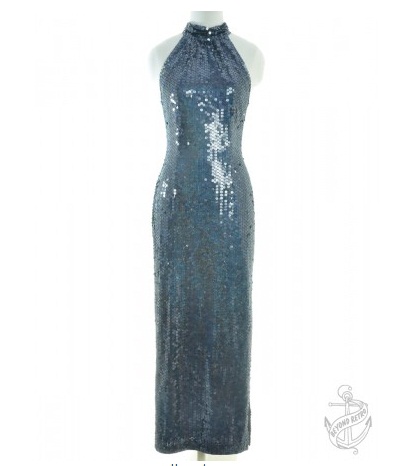 Vintage Sleeveless Dress Ink Blue With A Cut-out Back, £50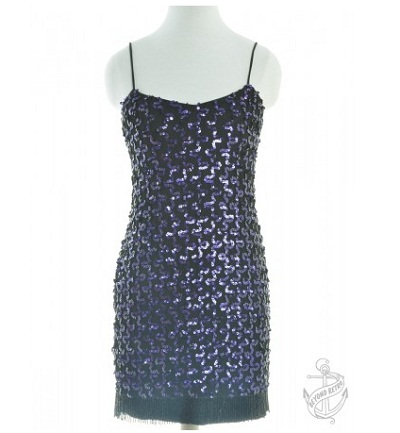 Strappy Dress Black With Beading, £50