And so it's finally here, the ultimate highlight of the festival season - Glastonbury!  In this month's Glamour magazine (July issue) Katherine Omerod asked 'Are Festivals the New Frow?' and it got us thinking about festival fashion and how it came to be ....
When it comes to 'festival fashion' old Glasto has seen it all; from mud-only outfits (ooh la la) to wedding dresses, everything out of the ordinary is embraced, the wackier the wilder the better in fact. However in the 1970s when the festival first started it was all about dressing in a free-spirited, full-of-life and carefree fashion and essentially fashion didn't come into it - folkloric fringing and bohemian bell sleeves were the look du jour and it's a look we're now rocking this for the second time around (link to Leigh's festival edit). This is also true of style in 1995, it was the year that Pulp played the Pyramid Stage - after The Stone Roses had to unexpectedly cancel - and Glastonbury-goers were dressed in bucket-hats, band tees and baggy trousers, an outfit that certainly wouldn't look out of place in our Dalston store today. Fast forward ten years to 2005 and Kate Moss inadvertently birthed the term 'festival fashion'by turning up to an extremely muddy farm in Somerset wearing those now-iconic itsby-bitsy denim cut-offs paired with a waistcoat and wellies. It's now the uniform of every festival-goer across the country - boys and girls alike. However we agree with Glamour "forget about waterproofs and wellies it's a catwalk out there" and we say wear what makes you happy and anything goes! 
We're taking a look back to some of our favourite outfits from Glastonbury... and praying for sunshine! Shop our Mens Festival edit here and Womens here.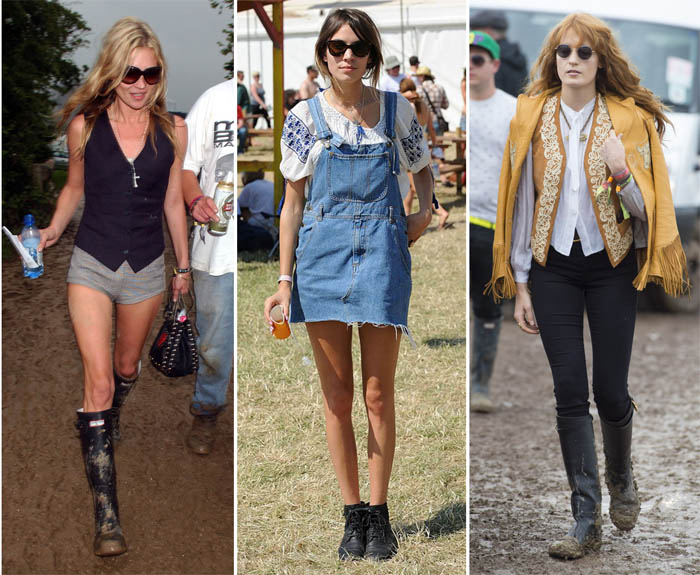 Image Sources:
Glamour Magazine
Kate Moss, Alexa Chung and Florence Welch leading the way with festival style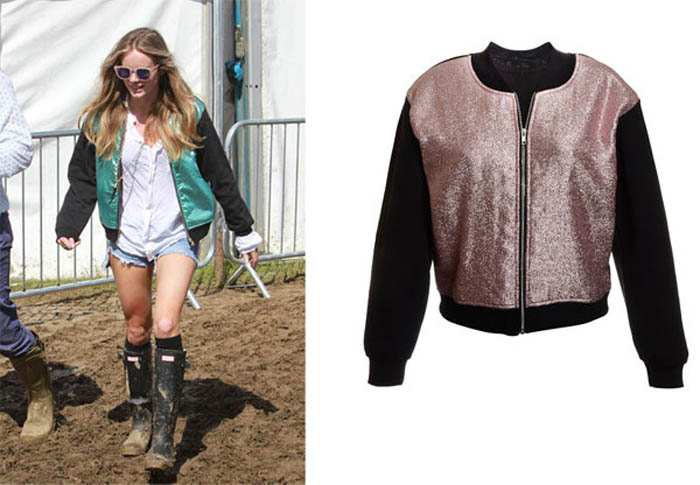 Cressida Bonas sporting our sweet label metallic bomber
Shop Label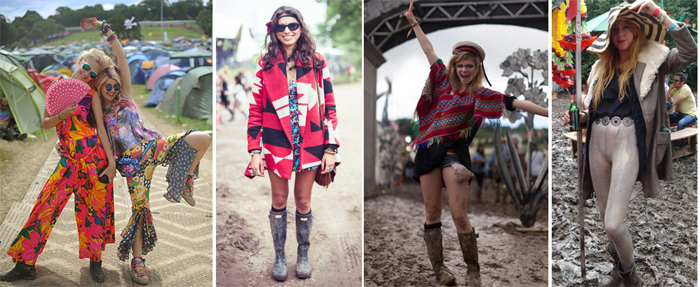 Image Sources:
Bt.com
,
Elleuk.co.uk
,
Company.co.uk
,
Handbag.com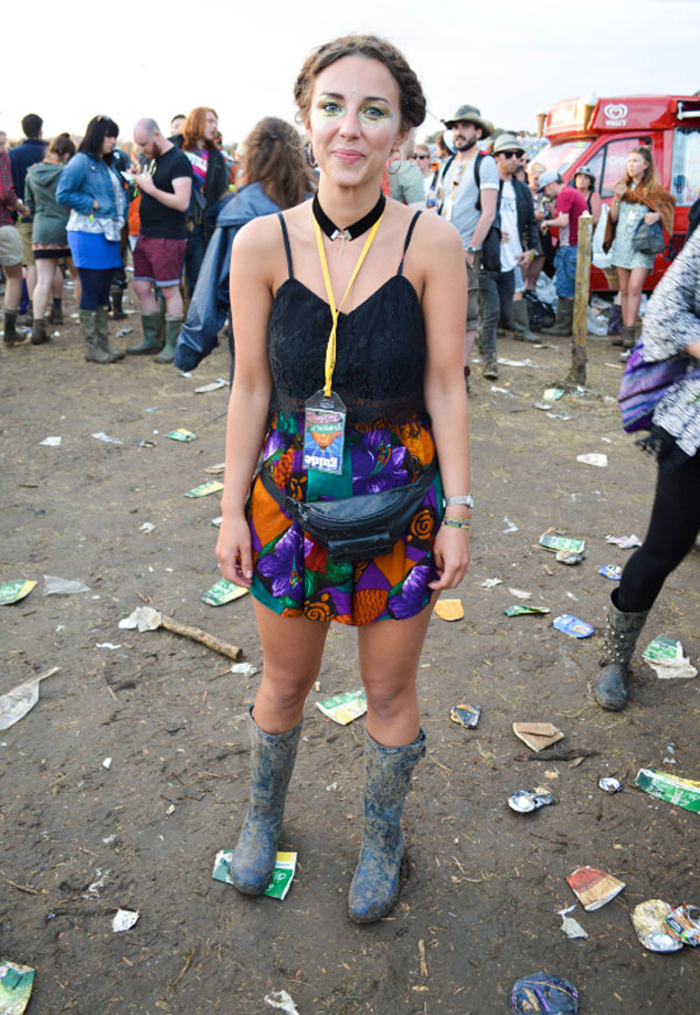 The bum bag - an absolute essential!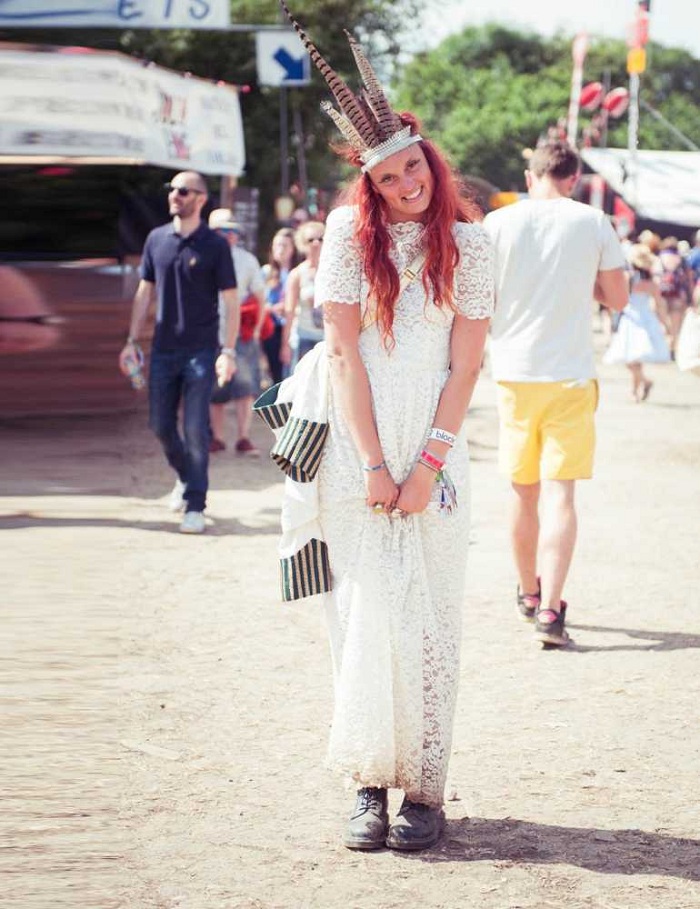 Sporting Beyond Retro with a trusty pair of Dr Martens at Glasto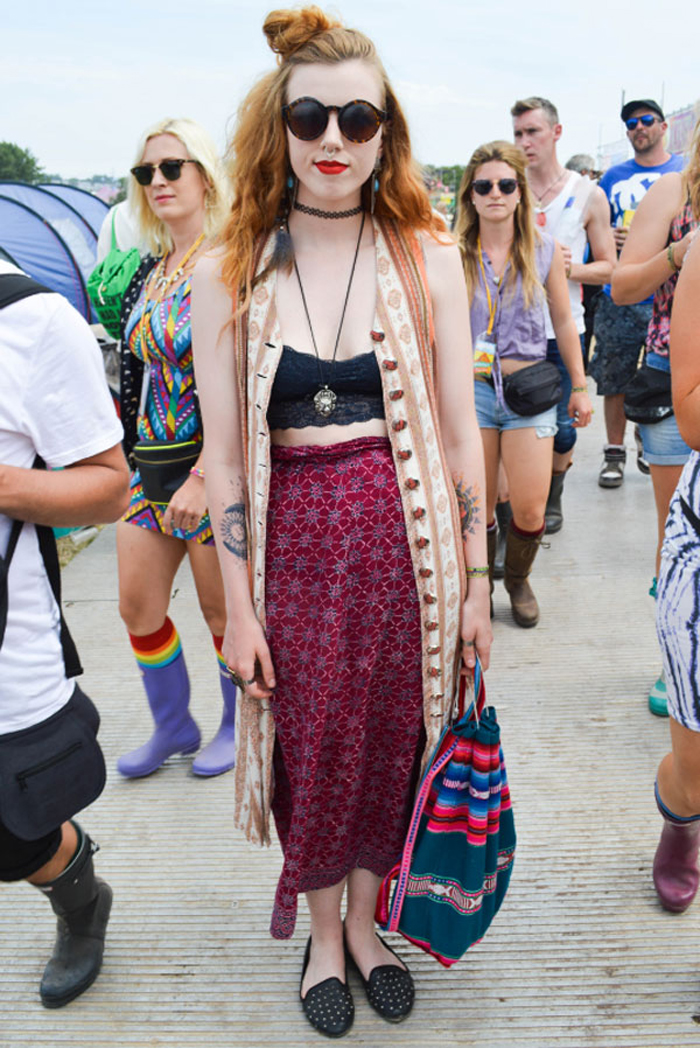 Image Source:
Lookbook.nu
We love the mixing of prints and textures teamed with the funky shades in this Glastonbury number  
Words by: Ellie Burns