Though glam rock was slammed by its early critics, notably John Lennon who famously summed it up as "rock and roll with lipstick on", this new genre yielded a treasure trove of tracks which would go on to influence the rock landscape during the late 1970s. It is a genre filled with exultant riffs and... erm... feather boas. Emerging from the mod-scene came Marc Bolan the pixie prince and pioneer of glam rock. Whilst his career may have descended into drink and drug fueled egomania, tragically ending with in his death in 1977, Marc Bolan's influence on music and fashion lives on. 
Win a pair of tickets to see 20th Century Boy- HERE. 
He is credited with launching glam-rock's style of attire into a full blown movement, and we agree. As the country descended into "T. Rextacy. The "Wizard", Bolan began his love affair with exuberant and glam fashion. Behold feather boas, ballet shoes and lashings of glitter.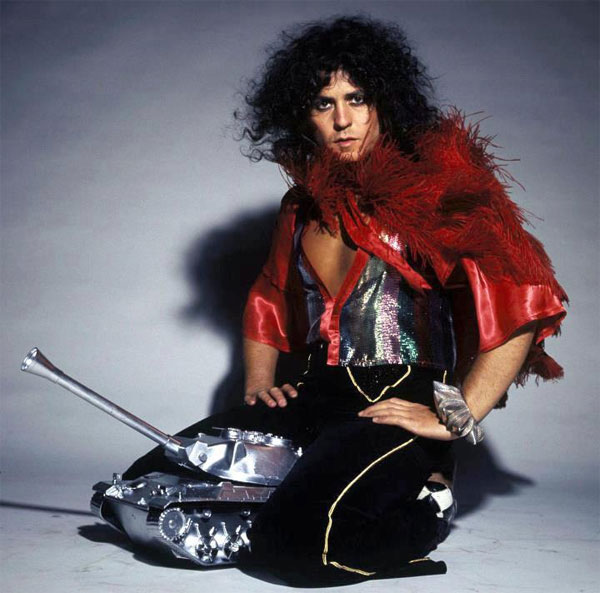 It wasn't long before Bolan's good friend Bowie, and his fictional Ziggy Stardust character, swooped in and took the trend to the next level with his six-inch hair cut and flamboyant wardrobe. During the Bolan-Bowie era also came Roxy Music who donned their leopard-skin vests, feather boas and sparkly suits.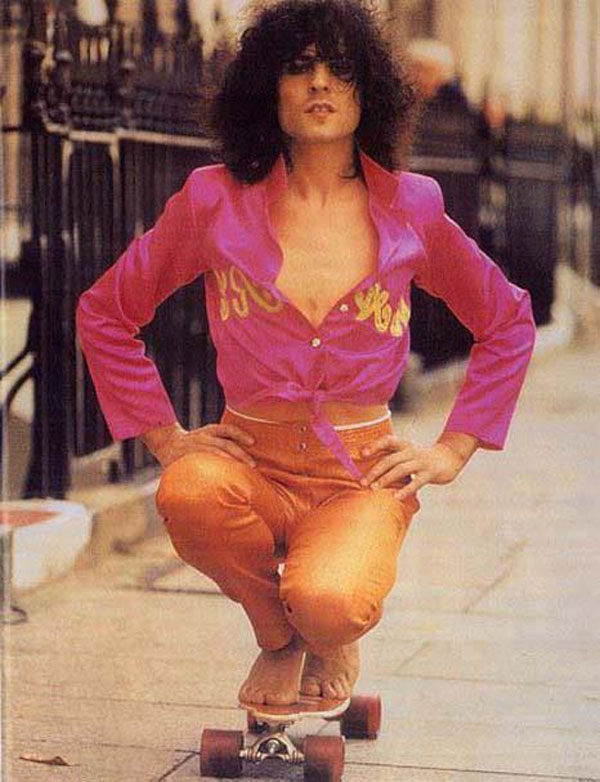 Bolan's tragic death, 1977 brought a tragic end to glam rock as it began to give way to the New Romantic movement. That said, Bolan's place in rock-history was firmly in place and he continues to inspire musicians and fashion-lovers around the globe. From the Scissor Sisters coveting his glam-rock wardrobe to Slash from Velvet Revolver wearing a Marc Bolan T-shirt his list of influences go on and on.
Wham, bam, thank you glam!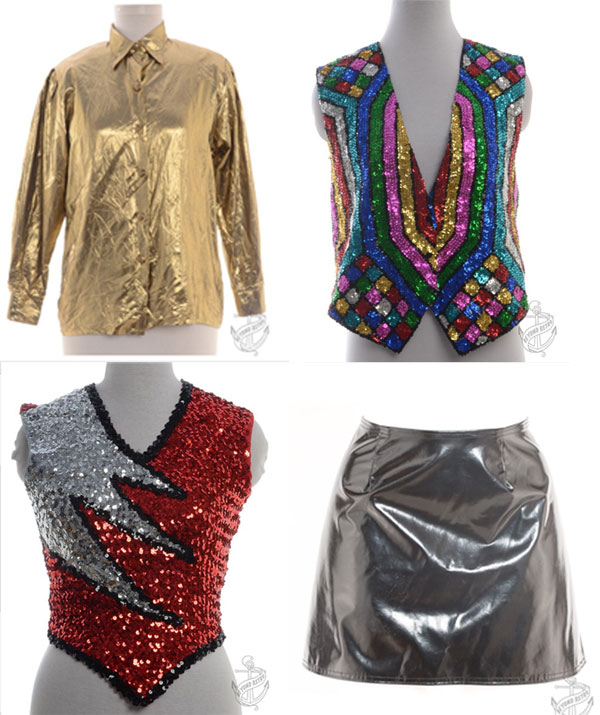 Evening Blouse Gold £24 /  Waistcoat- £14