Give the gift of creation with a Wool and the Gang DIY kit.
Unique, fun and handmade… by you! And guess what? It's all sustainably created, so no guilty conscience. Wool and the Gang have reintroduced knitting into our lives, so you don't have to be retired to whack out the needles and start creating.
We have 5 styles
in store
and
online
to choose from, all you have to do is buy a kit and learn to knit!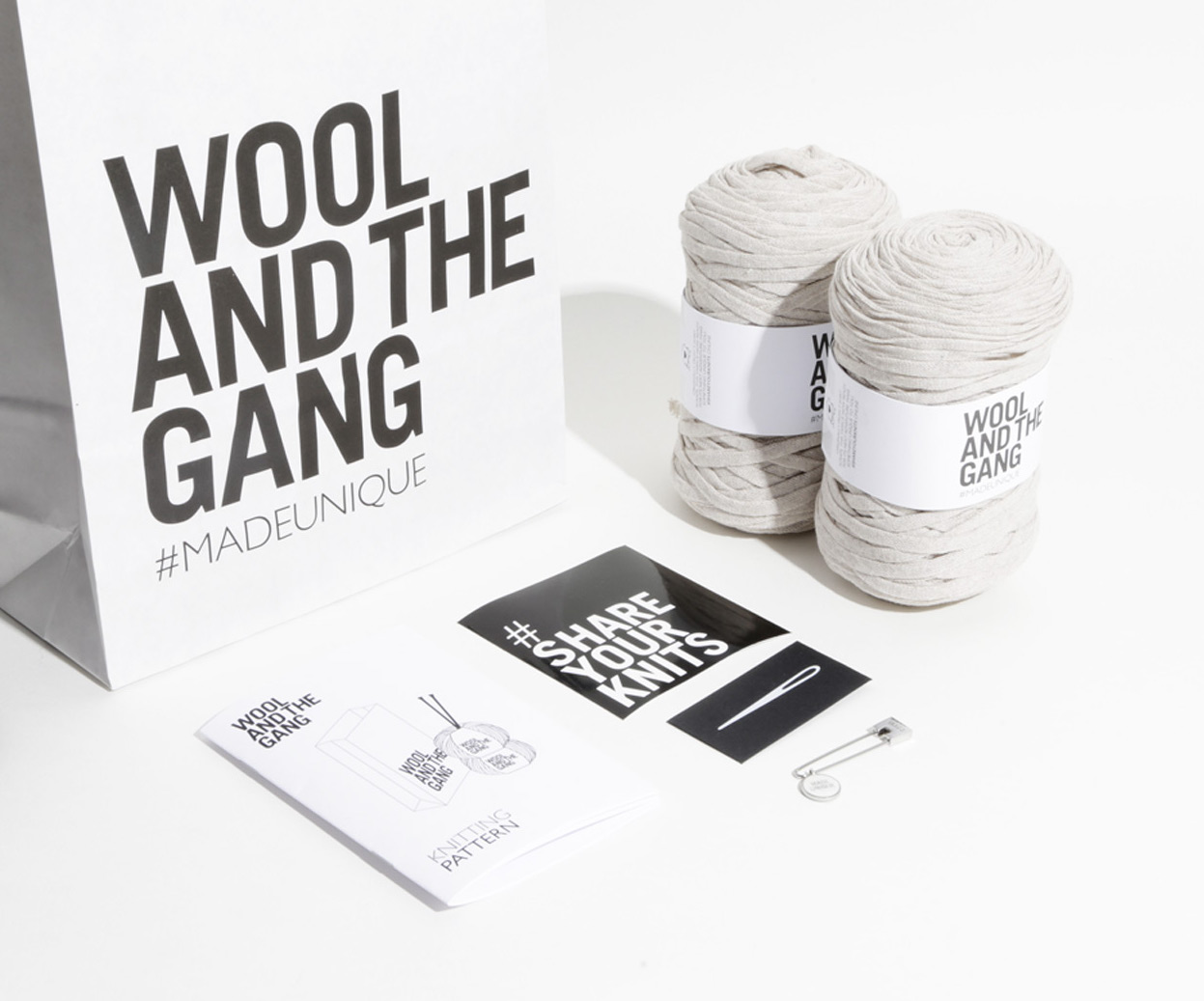 Image: Wool and The Gang
We spoke to co-founder Jade Harwood to find out a little more about WATG.
Tell me a little about how WATG came about..
It all started with an interest in sustainability in fashion. Myself and Aurelie Popper studied textile design at Central St. Martins, and this is where we fell in love with knitting. We wanted to break the knitting mold and build a sense of community around sustainable fashion.
Where does the main source of inspirations come from for your designers?
All over the place really. We try and keep up to date with the trends and what people want to wear, but because people are investing time into making these items themselves, we want to make sure they can last beyond the season. Starting with the essence of our name we're really inspired by music culture. A lot of our product names have a music reference ie...Shiny Happy Cotton = REM...Crazy Sexy Wool = TLC. :) It's also inspiring seeing what people like to make and what people enjoy most using hashtag #shareyourknits
Have you faced any challenges with setting up a sustainable fashion company?
Of course we have - what is business without challenges? I'd say a big one is trying to remain competitive in the world of fast fashion. While a lot of people may like the idea of buying higher quality, it can often come down to the price tag and convenience. Knitting up a jumper just isn't as convenient as buying one off the high street - but they definitely are still valued differently.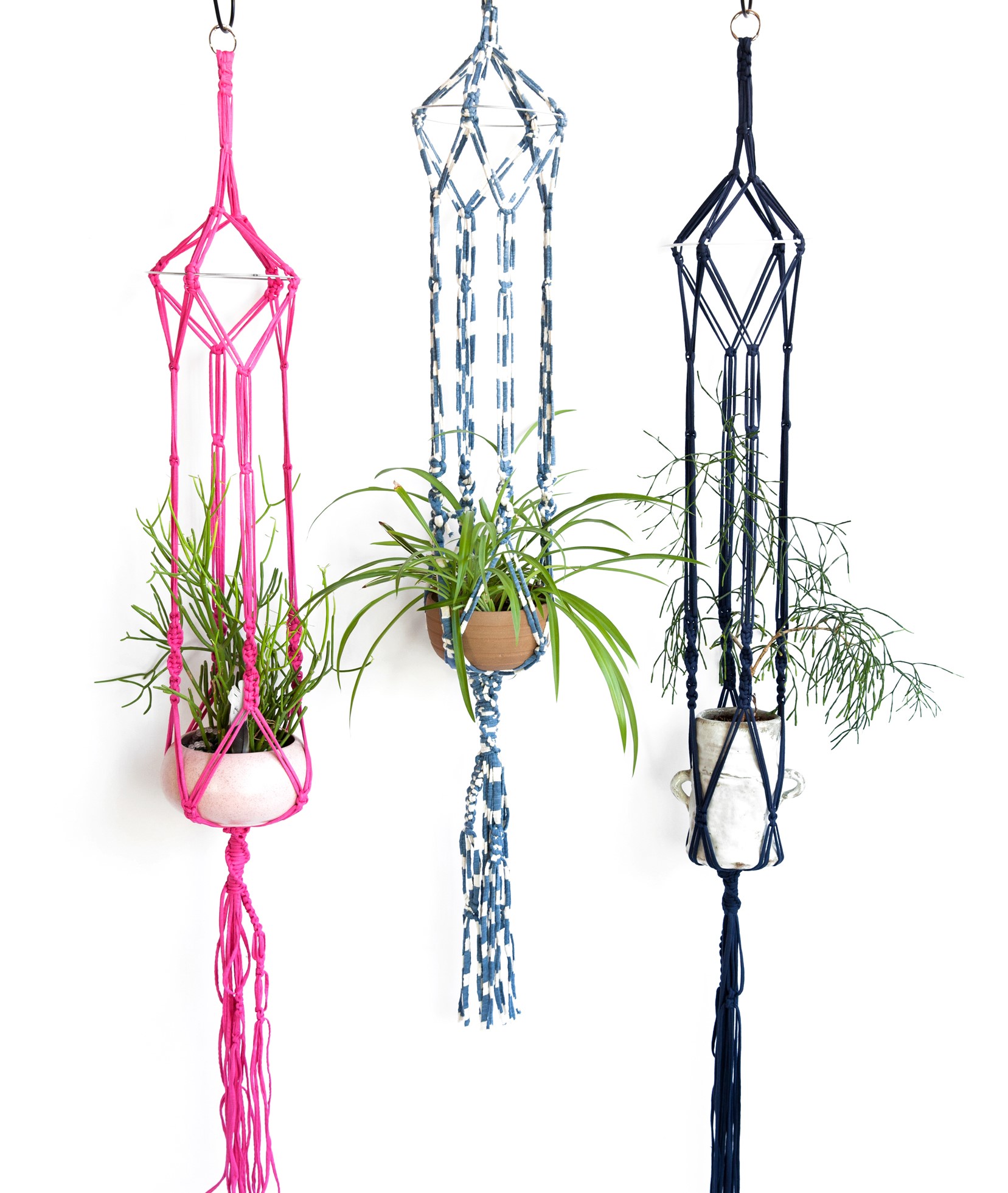 Image: Wool and the Gang Jungle Love Plant Hanger
What does sustainable fashion mean to you?
Sustainable fashion means being aware of what goes into the clothes on your back- knowing how the fibres, the design, and the creation all affect the environment around us.
Any crazy plans moving forward with WATG?
We don't like to give too much away - it's more fun to keep people on their toes! But we will continue to collaborate with other brands that share similar messages as well as grow our own brand to better the experience with our current and future customers around the world.
How have you seen the sustainable fashion industry change/develop in the past few years?
I feel that environmentally friendly and sustainable fashion are making waves now. It's nice to see various brands on the high street starting to incorporate it into their business practices - from fibre choices to recycling packaging and everything in between. When people raise their voices and bring attention to the cause, companies are going to try and join the conversation, and that's nice to see.
Finally, any hints or tips for all of us who are trying to make our wardrobe more sustainable?
While it may be hard, don't buy into trends as much. Keeping things minimal and relevant to your wardrobe and not just this season is key. You don't have to invest a ton of money on your clothes, but do think about whether or not you plan on wearing all these pieces come next year. And of course, knit something unique to you.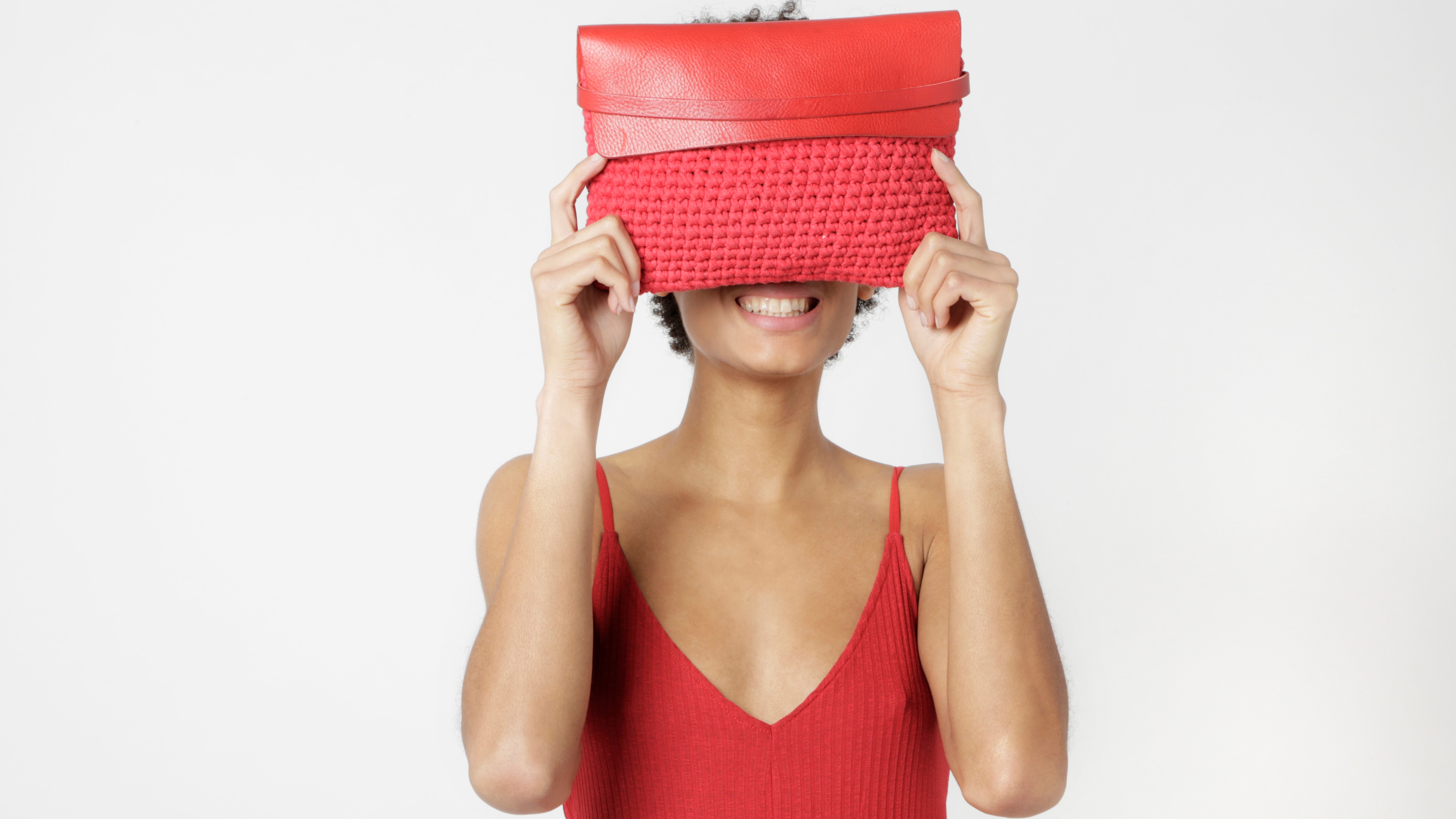 Image: Wool and the Gang Steve's Sleeve bag
Words by:Mary Costello