Hitting our gifting wish list this festive season is Kapdaa, beautifully hand crafted notebooks made of recycled vintage off-cuts from our Design Archive. We spoke to Kapdaa founder Nishant Parekh to find out a little more about this sustainable company.
Tell me a little about how Kapdaa came about..
Kapdaa means 'cloth' in Hindi. It was these small pieces of off-cuts, that I found in my Mum's design studio back in India that caught my curiosity. I felt it was such a shame that the off-cuts with such beautiful designs were going to waste. This thought stayed with me until I came to the UK, finished my program at UAL and finally I decided to start Kapdaa The Off-Cut Company. We help designers turn their waste into luxury marketing products, with our notebooks being our hero product.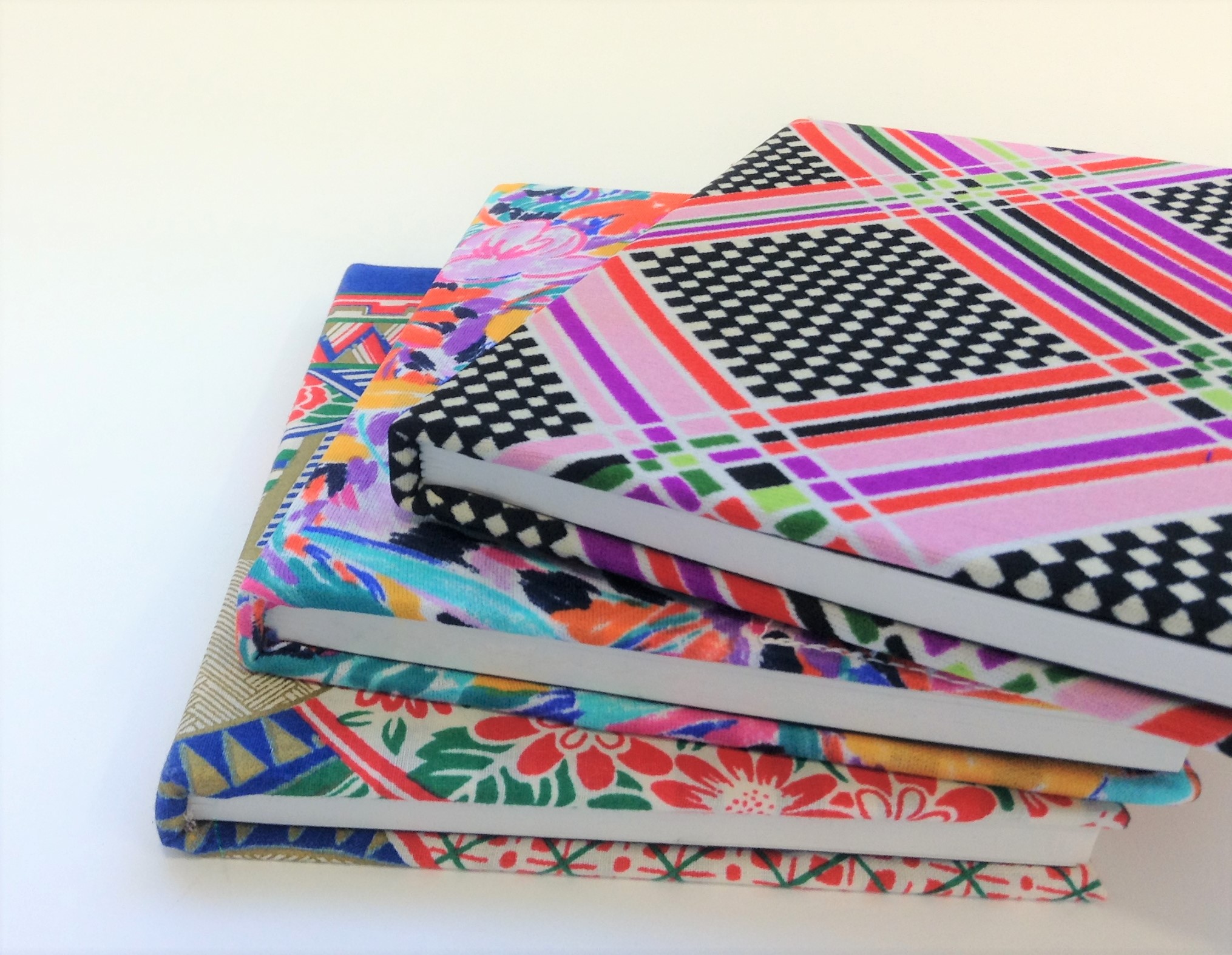 Beyond Retro Archive Notebooks
Have you faced any challenges with setting up a sustainable company?
On a daily basis! Any new idea, or unique concept in the market faces it's set of challenges. The limitations of setting up a company and keeping it 'sustainable' is an entrepreneur's given. Our biggest challenge at Kapdaa is that we are not only encouraging sustainability but most importantly we start by educating our clients that there is a sustainable option! We help our clients understand that with choosing us, they are choosing the option to not let their designs go to waste. It's a step ahead for the brand, where finally their customers feel proud of the choices their favourite brands make.
What does sustainability mean to you?
For us at Kapdaa sustainability is as simple as the 'ability' to 'sustain'. We use a local family run courier companies in UK and India, from airport to factory. We source all our raw materials locally too, also we use screen printing rather than digital to support craftsmen. Not only this but we also look to employ anyone who would like to join us with no prior experience, as we offer training through various roles. The paper we source is FSC regulated. So it's not only a sustainable product but an entire sustainable process.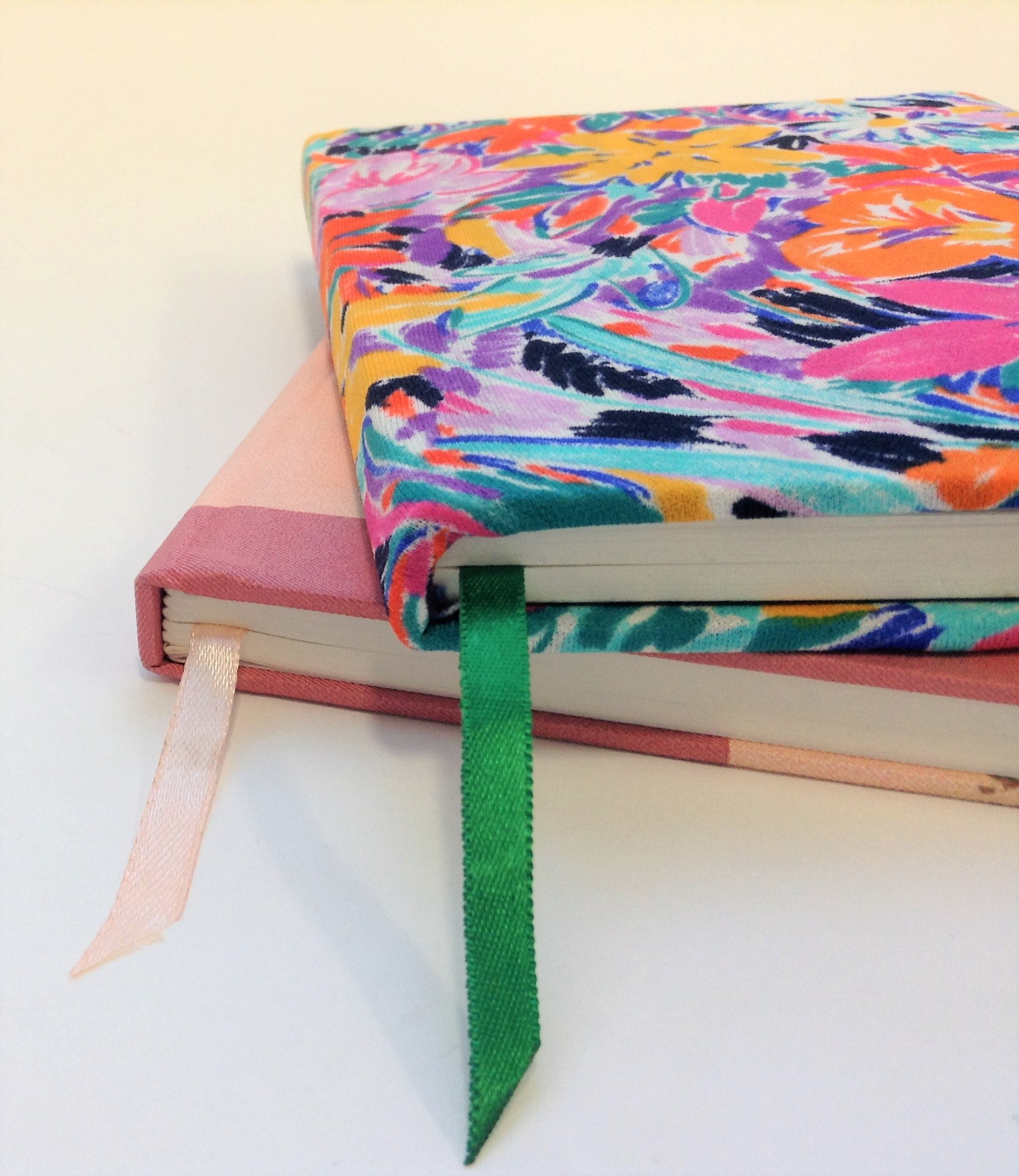 'Every Piece Matters'
Every piece that makes you, who you are 'matters'
Every choice you make 'matters'
Every fashionable choice you make 'matters' the most
Today what 'fashionably matters' is SUSTAINABILITY

Any crazy plans moving forward with Kapdaa?
All of us at Kapdaa are crazy and stubborn, obsessed with the idea of product innovation and sustainability. So we will constantly have a fresh perspective to existing product or finding new ways of using waste. Recently we have just started adding images to the inside of the notebooks, making it a combination of a look book and a notebook. We like to call it Noticeable notebooks. Images tell the story from inception to final creation and inspiring you to pen down your thoughts in that very notebook.
Also in the pipeline is our new product, coffee cup sleeves. Now, off cuts will dress up your favourite mugs and reflect your personality, to stylishly flaunt a fashionably sustainable choice. Finally, we have also been sent off cuts of steel & rubber from couple of companies, so watch the space :)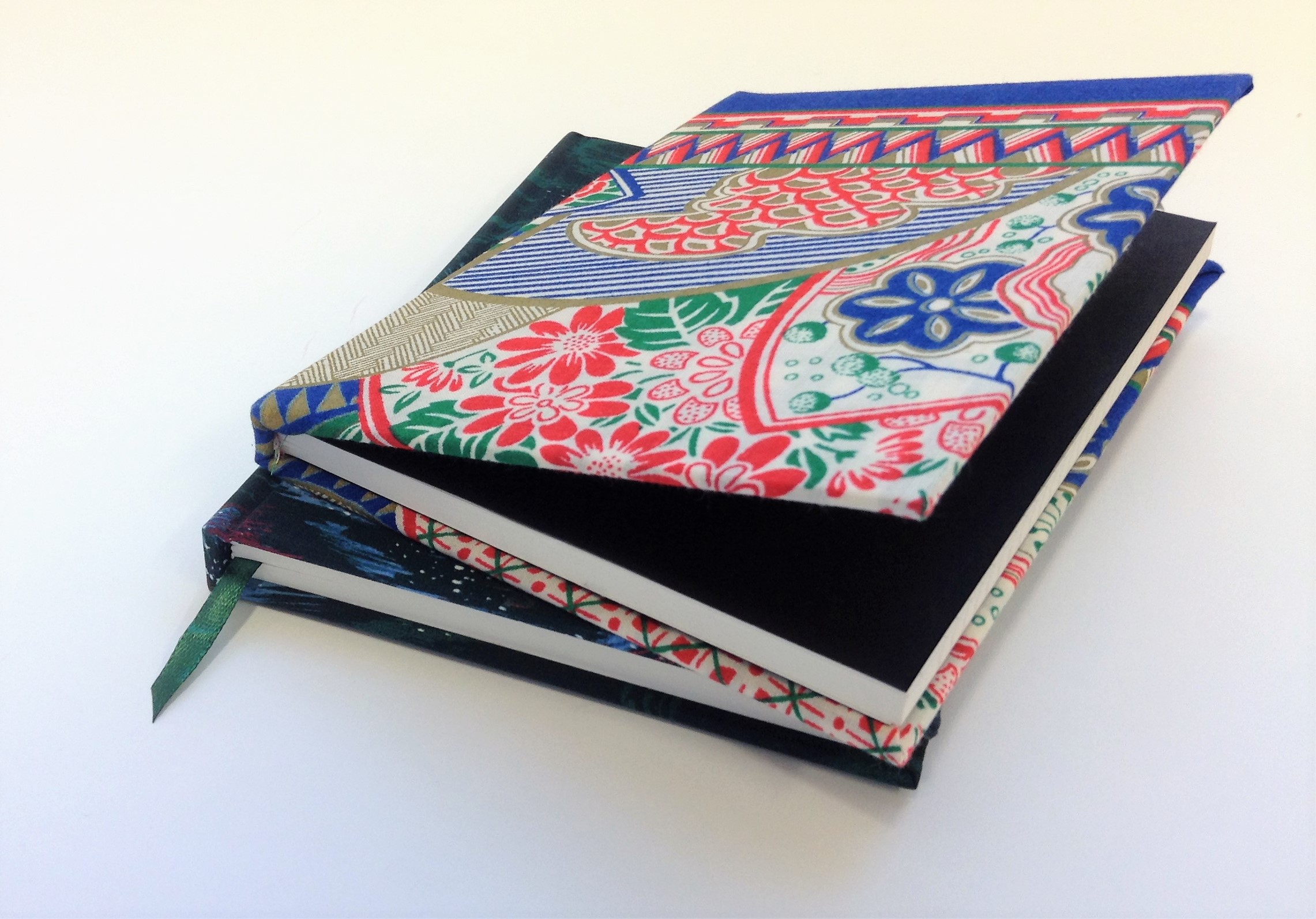 Beyond Retro Archive Notebooks
How have you seen the sustainable industry change/develop in the past few years?
Yes, very much so, but this pushes us more to keep on going! People are very much aware of the term sustainability now and that's a great start. They might not know how to go about it, but many lovely bloggers and social media groups are writing, speaking and interacting with the movement now. Cross promotion is the key here, I believe everyone that deals with the issues of sustainability need to not only support, but promote the idea on social media, as they have more followers and a bigger reach. They have the power to educate and influence more consumers to make a sustainable choice.
Where is your favourite place to shop Eco-friendly?
Luckily, India is a country that grows organic cotton and for generations we have used natural fibers for our daily wear. So independent boutiques and cottage industry shops are places where we shop. Here in the UK because of the kind of business we are, we come across a lot of ethical labels that are usually available online as they are also entrepreneurs. Also flea markets are a big favourite among the Kapdaa team!
Finally, any hits or tips for all of us who are trying to make our lives more sustainable?
It's time we turn from 'fashionably conscious' to 'consciously fashionable' people. It all starts with the shift in the thought process and everything follows, as people like Kapdaa, Beyond Retro and many others are here to offer you solution to live more sustainable.
Kapdaa's notebook collection, created using our rare archive fabrics, will be available
in-store
and
online
, perfect for a Christmas stocking filler with a unique story!
Words: Mary Costello