We end our Get The Look! Festival series on a more practical note; not dressing for a particular festival or musical genre, this last look is all about survival! As we all know, sunshine, blue skies and 28 degree heat can't always be guaranteed and this survival look will prepare you for torrential rain, galling winds and anything we know the unpredictable British weather can - and certainly will - throw at you this summer! We've all seen those mud slides at Glastonbury and even though some may find going for a muddy swim refreshing, we know that the vast majority of you will want to stay well away! So here's how to combat that dreaded forecast and still look your best... Fellas - this
1990s blue reversible rain jacket
will definitely keep you dry. It's also not too heavy so you won't have any problem tying it around your waist once the sun comes out.  Light blue on one side and dark on the other, you can swap and change this number throughout the festival so you're always looking fresh. Wear this woolen yellow, green and blue
striped jumper
to keep you warm when hanging outside your tent discussing which bands played best and finish your look with some
acid wash jeans
tucked into a pair of wellies to keep you looking on trend.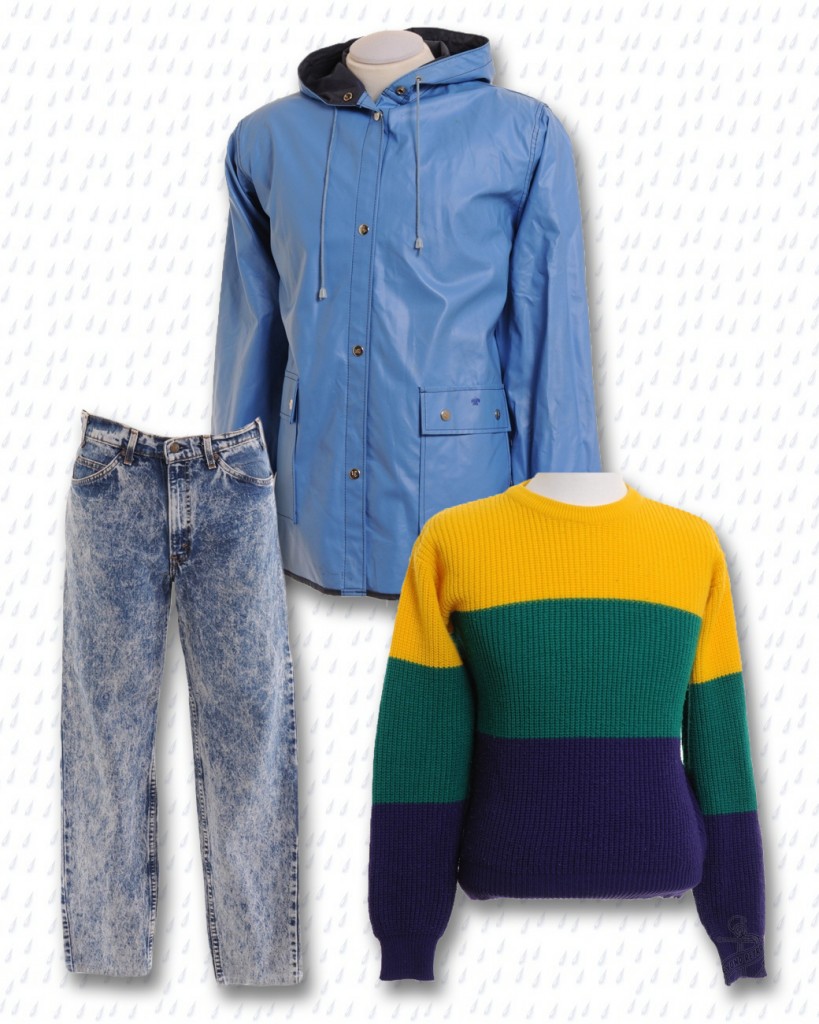 Blue 1990s Mac | £12 | Buy Online | See more like this
1990s Striped Jumper | £15 | Buy Online | See more like this
Levi's Acid Wash Jeans | £20 | Buy Online | See more like this
___________________
Ladies - a
rain Mac
is the must-have survival item and this bright red 90s gem has a great shape, being knee-length to keep you well protected.  This'll certainly make you stand out from the crowd (and hopefully rain clouds) so if you ever get lost, fret not, your friends will have no problem finding you in a second!
Sweatshirts
are also an essential item - as the temperature drops, throw this superb
black and white tiger print
on for warmth; the jeweled eyes are hypnotizing, don't you think?! Remember to pack a pair of thick
tights
for added warmth - we love this
black pair with white zip detail
. And finally, this
leopard print stick umbrella
will make your survival body armour complete!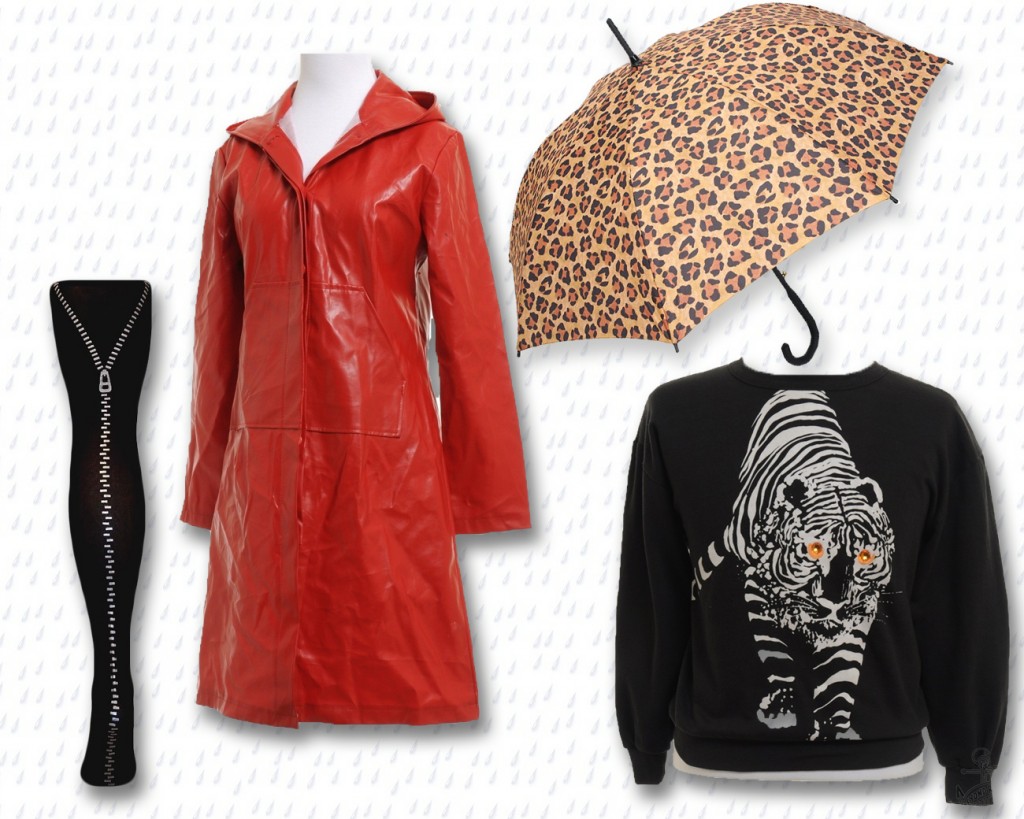 Red 1990s Raincoat | £22 | Buy Online | See more like this
Tiger Sweatshirt | £22 | Buy Online | See more like this
Black Tights with Zip Detail | £12 | Buy Online | See more like this
Leopard Print Stick Umbrella | £18 | Buy Online | See more like this