It's wedding season so why not bag yourself a piece of history to don for the big day! The V&A's upcoming exhibition, having opened this month, showcases a collection of 70 wedding dresses from between 1775 to 2014. Documenting the historical evolution of the white wedding dress, the retrospective shows how designers throughout the ages have dealt with the canonical item of clothing.
'Wedding dresses are an institution', says Susanna Cordner, assistant curator of the exhibition. 'There's probably not an item of clothing that you're going to put as much thought and as much emotion in to'.* The collection features pieces from across the globe, highlighting that, despite the diversity of design seen in various cultures, the wedding dress has been universally celebrated for centuries.
The V&A hosts gowns and accessories worn by both celebrities and monarchs, and contains pieces by designers John Galliano, Vera Wang, and Vivienne Westwood. The exhibition has already travelled to four international venues, and opens in London May 3rd 2014.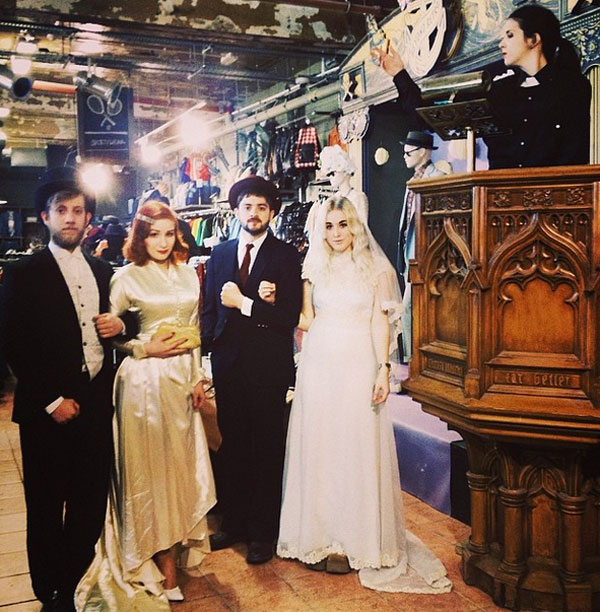 So, whether you've got a ring on your finger, have your fingers crossed or just fancy a beautiful dress, pop into our Dalston store where we have a rail of amazing wedding dresses! The best part? You don't have to be getting hitched to don one of these bad boys! We have a plentiful offering of vintage dresses which are perfect for any occasion!
Beyond Retro have travelled the world over for the creme de la creme of vintage bridal, so here are a few pictures of our Vintage Wedding Fair, where we showcased over 300 gowns!