Of course we're probably not ready to admit it, but let's be honest, we had that one week of sunshine everyday and now summer is over, it's done, it's time to move on. There is an upside to this of course though, it means we can start shopping for an autumnal wardrobe! 
There's some brands that endure seasons, styles and the fickle nature of trends; Ralph Lauren being a major one. Known for their preppy, New England style (can't you just hear Vampire Weekend playing in the background?) you can't go wrong with a good piece of vintage Ralphy. From the iconic logo to the simplicity of their jersey basics, Ralph Lauren is very versatile and eternally wearable. 
So get ready to fill your wardrobe sustainably for autumn, here's our top pick of the hardest-working vintage Ralph Lauren pieces that you'll wear again and again and again and… you get it.
Top 5 Vintage Ralph Lauren Pieces For Autumn
1. Bomber Jacket
The perfect autumnal jacket; lightweight enough to see you through the last of the warm August evenings, but sturdy enough to wear the whole way through September. A good vintage Harrington jacket can be worn with a whole host of outfits and can be effortlessly dressed up or down- with a shirt and chinos for work or with jeans and trainers for a night out, there's nothing this jacket can't do (almost).
2. Shirt
You don't need us to tell you that shirts are a staple piece, chances are you probably have a couple trusty, go-to's already in your wardrobe. A classic blue and white striped, Ralph Lauren shirt is such an iconic piece that can totally make an outfit instantly. Aside from the classic shirt and trousers pairing, an over-sized shirt makes a perfect piece to layer over your favourite tee with some corduroys or chinos; and we all know autumn is ALL about layering.
3. Polo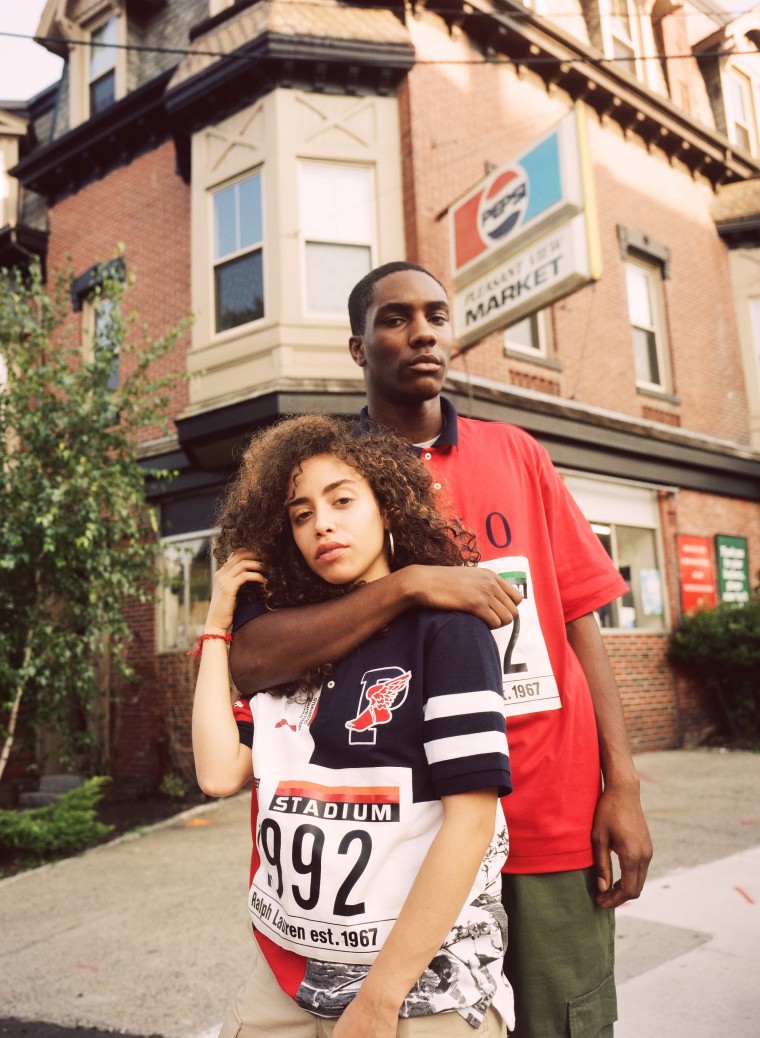 A classic. A staple. Effortless. Timeless. What else is there to say? The Ralph Lauren polo is synonymous with preppy style the world over. Whether your pair it with cargo pants and trainers for a modern twist or go classic in chinos or jeans you won't regret this investment. 
4. Jumper
You have to lean into the preppy-ness with this one. Experiment with layering classic pieces and muted tones to get the ultimate, sharp, day look. Pair dark, vintage jeans with a crisp white shirt and a cosy, Ralph Lauren jumper for a super sleek autumnal look; go the whole hog by starting every conversation with "I just got back from the cape." 
5. Jeans
BREAKING NEWS, this just in... jeans are still cool. Water is wet, the sky is blue, a good pair of jeans are the single greatest item of clothing you can own; some things are just obvious. In all seriousness, making sure you get a pair of jeans in a cut and length that suits you will take your look up a notch with minimal effort. For an on-trend autumnal wardrobe go for a pair that fits comfortably on your hips with straight-cut legs that finish just at your ankle, perfect for showing off your best shoes.
Feeling ready to head straight into autumn? Head over to our site and shop the freshest hand-picked selection of Ralph Lauren here. Of if you're after some more inspo check out our guide to dad chic and how to pull off the years hottest trend.
Words Eloise Gendry