We don't need to tell you about the allure of the tulle skirt. These ultra feminine fifties throwbacks, with layer upon layer of stiffened net, are the answer to your punk princess fashion prayers.
Get down to our Cheshire Street and Soho store for a glamour check-in. We stock the most fabulous range of colours, from late night reds and curious yellows to party loving pinks. Prices are an amazing £38 for our new range. The covetable gold, silver or rainbow trim skirts, are still £55.
Perfect for an evening soiree, these skirts make glorious daywear choices too. Just pair with a comfy cardigan or beat-up heals for that no-effort appeal.
[caption id="attachment_1645" align="alignnone" width="600" caption="Get Down to our Cheshire Street or Soho store and choose your Tulle"]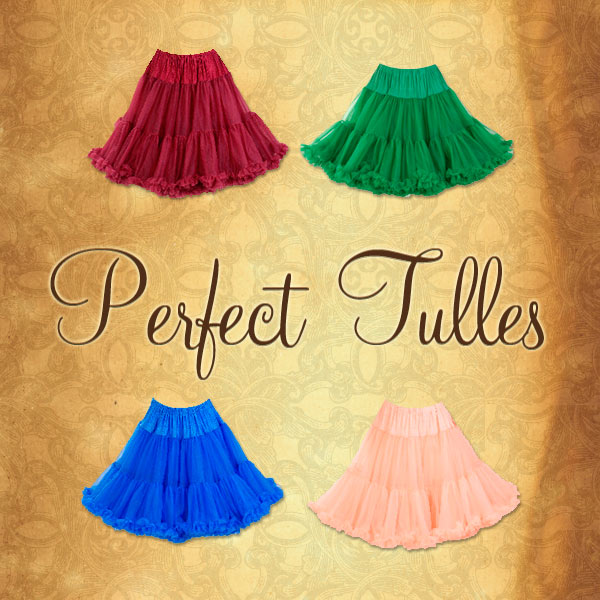 [/caption]