Armed with pencils, pens and a sketchbook, Natalie Wall's illustrations are the sweetest things we've ever seen. Natalie gave us the low down of the ultimate outfits for the festivals coming up this season. Glastonbury and a denim dungaree dress? Check.  Long paisley maxi for Wilderness?  Double check… How cute are these?!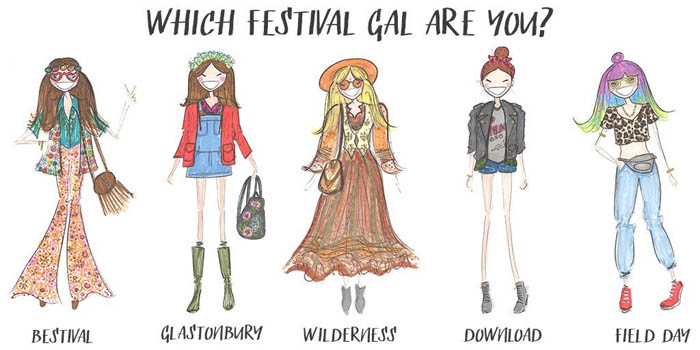 Natalie is also the editor of Leblow.co.uk, definitely a blog to bookmark to your favourites bar. Promoting mindfulness, well-being as well as celebrating travel, music and technology, we're in love with her no-bullshit posts and her Instagram - a dream!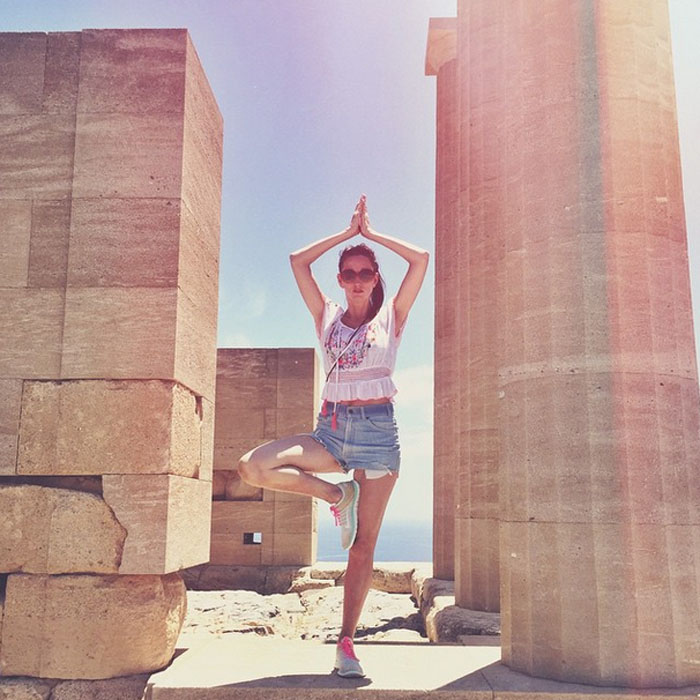 Image Source:
Instagram.com/natwallers
Which festival gal are you? 
Field frolicker at the likes of Wilderness and Glastonbury
I'm actually going to the Isle of Wight festival this year butI'd skip around sans shoes in fields at a festival if I could.
Where do you draw inspiration from when illustrating?  
Fashionable folk on Instagram, in the main! The huge smiles on all my characters are a reaction to models in fashion editorial, who tend to be ever-so serious, when fashion isn't about saving lives, is it?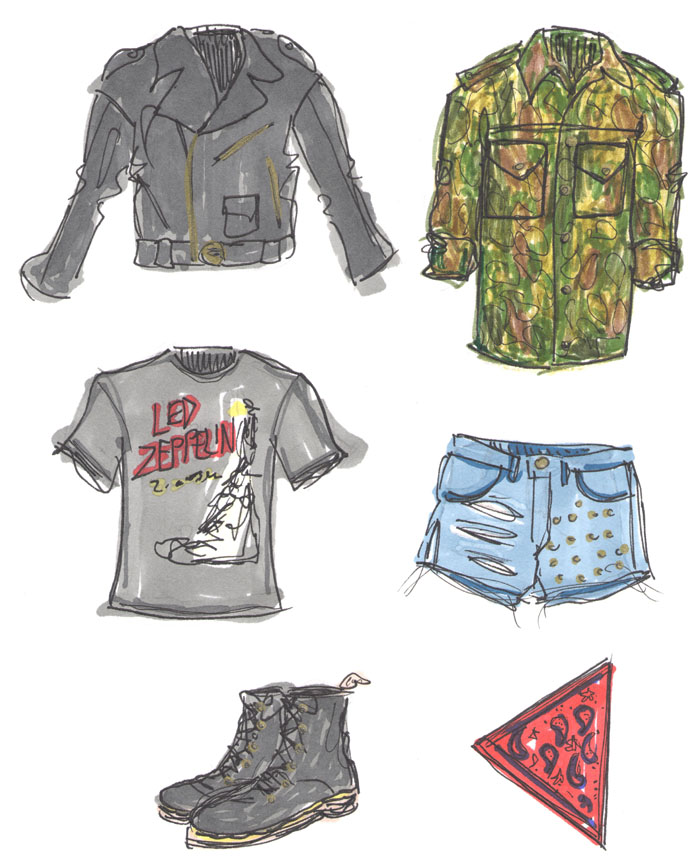 Why did you start LeBlow in 2011 and what does it represent now? 
I wanted an outlet for my editorial, full-form stuff so I created a platform for all the ranty, sweary content. V2 of the site has evolved into a much more personal blog, following my digital burnout in 2013.
Why do you wear vintage? / Do you have any treasured pieces of vintage in your wardrobe?
I've upped my game recently as I'm consciously trying not to spend all my money on throw-away things. I found an original Biba boho-style dress in my local charity shop - I couldn't give them the couple of quid fast enough!
You can sure rock a pair of flares (hell yeh!) What are your festival essentials? 
While I'd LOVE to rock my flares or a maxi dress, they're not very compatible with muddy fields. So this season I'll be wearing my fringed waistcoats over embroidered kaftans, denim shorts teamed with a battered pair of cowboy boots for dodging muddy puddles.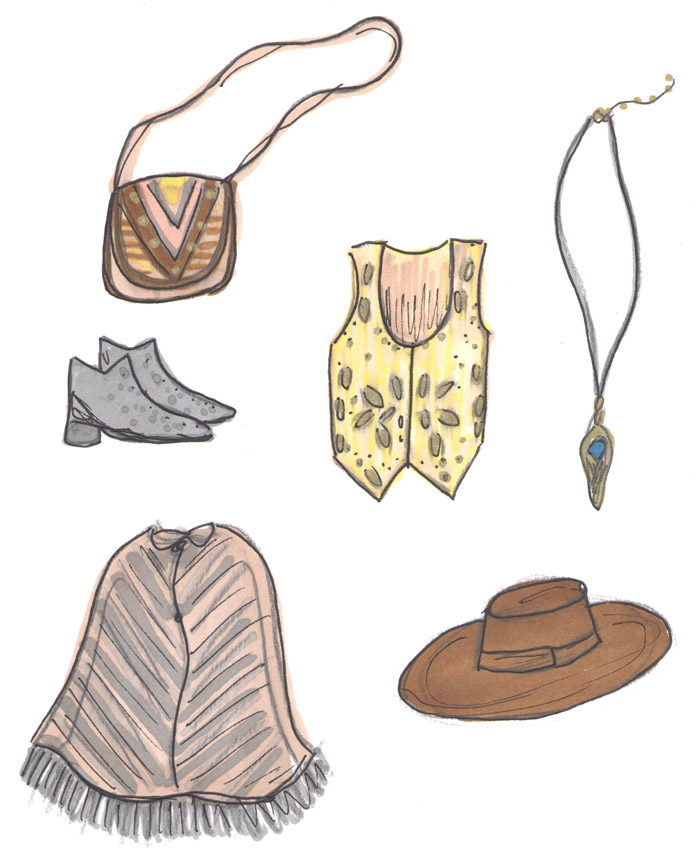 What's your fave festival memory? 
Going to the FIRST EVER (God I'm old) V Festival back in 1996 and it turned out to be pretty full on. It's a shame social media didn't exist then, as I'd have Instagrammed the bejesus out of it.
Who would be your dream festival headliner...
Well, one is becoming a reality - I'm pee-my-pants excited about seeing Fleetwood Mac live at IOW Festival.
Words by: Ellie Burns