Festival Favorite - The Rain Mac (12th june)
Lets face it: festivals are amazing! However they can also be very very wet! What's a stylish young festival goer to do? Get a great rain mac of course! Practical, cute, and a definite must. Lucky for you we have tons of vintage rain macs in every colour and style imaginable!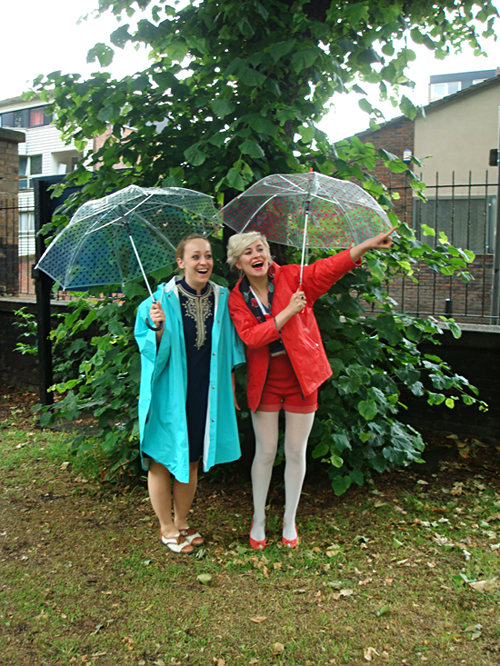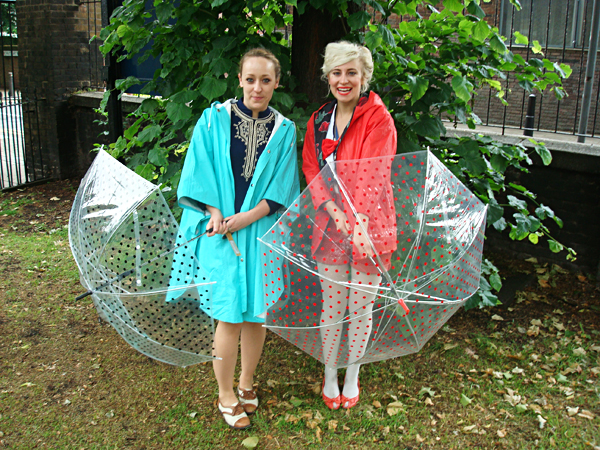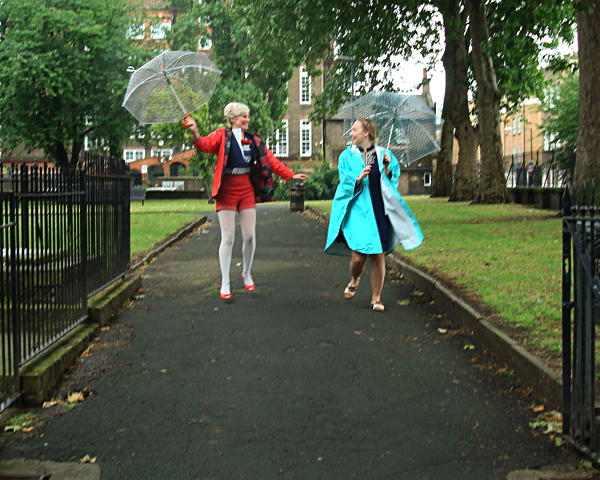 Beyond Retro red vintage rain mac £18, blue vintage rain mac £16, polka dot umbrellas £8 each
Don't forget our Late night festival shopping night on Thursday 18th of June drop into our london stores for some cider, rock 'n' roll and all your festival needs!