Here at Beyond Retro sustainability is at the heart of everything we do and we fully believe in fashion that values people, the environment, and profit in equal measure.
This week it's Fashion Revolution Week which marks the fourth anniversary of the devastating Rana Plaza garment factory collapse in 2013, where 1,134 people were killed and over 2,500 were injured in Dhaka, Bangladesh. This brought to light the horrible truth of fast fashion and the true cost of our clothes.
Fashion Revolution Week encourages us to educate ourselves and others about the manufacturing of our clothes, sustainable alternatives and demonstrate our support.
BEYOND RETRO LABEL
We sift through a mountain of secondhand product to bring you the very best in vintage fashion. But only 1 in 1,000 items makes it to the shop floor. Our
Beyond Retro LABEL
is our answer to the other 999 items. Crafted from reclaimed materials this growing line of apparel and accessories aligns our passion for original design with a mounting concern for declining global resources.
Made in a factory that is fully operated by us! Located in Western India (India is a world hub for industrial secondhand sorting) by a team of our 85 full-time employees that we know are being paid a fair wage and that they are being looked after - because they're part of our Beyond Retro family.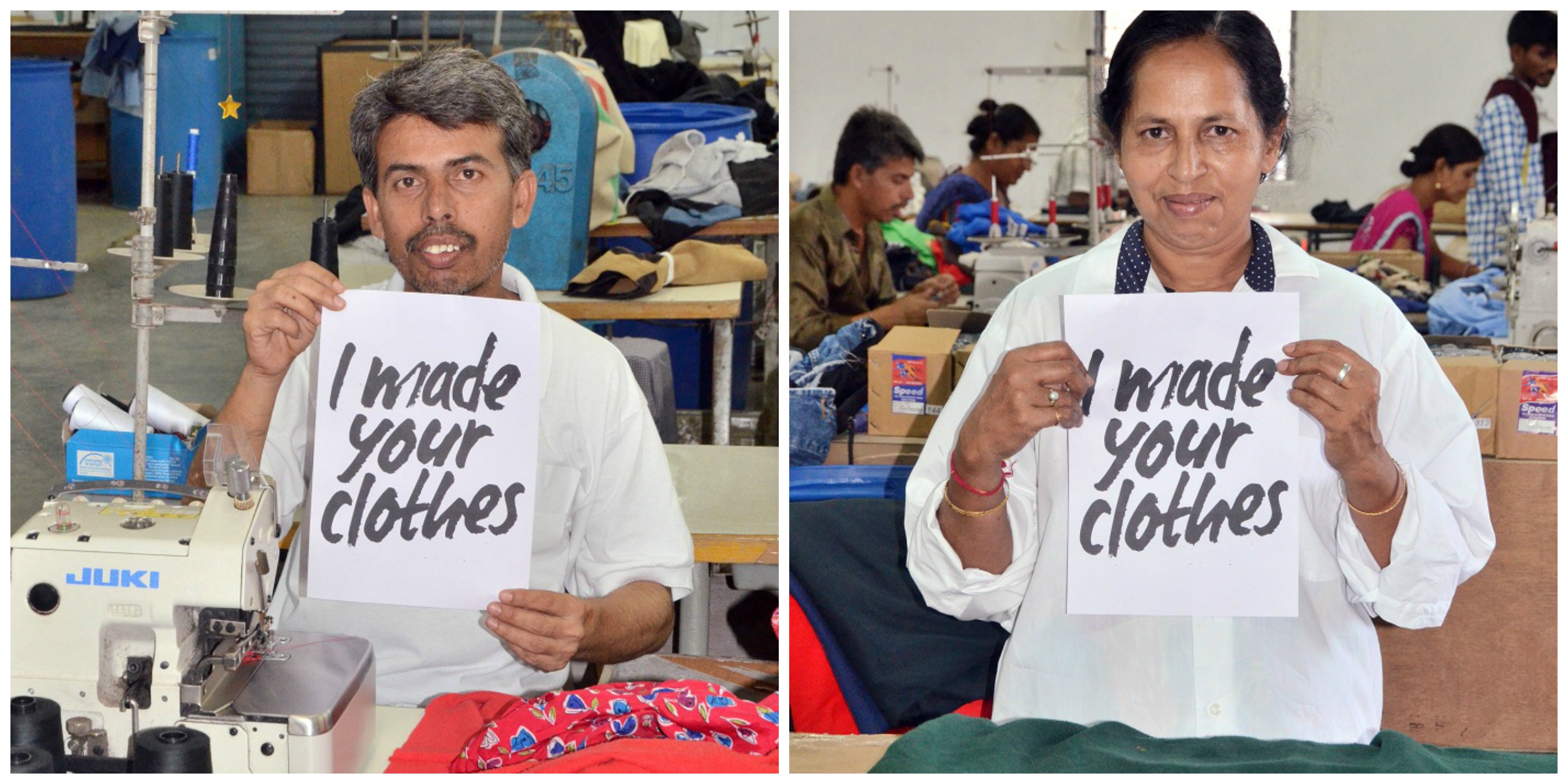 #whomadeyourclothes
Take the factory tour.
BEYOND RETRO X KATIE JONES
We have teamed up with Katie Jones, the Queen of crochet for a new limited edition collection for our
Revolution Range
made up of pieces all handmade in her London studio using surplus fabric and yarn. As a part of Fashion revolution week Katie opened up her studio for a workshop and discussion inviting people to come and learn the basics of crochet using studio surplus materials to create leather , crochet patches and chokers. Saving waste from the bin and giving your clothes a new edge!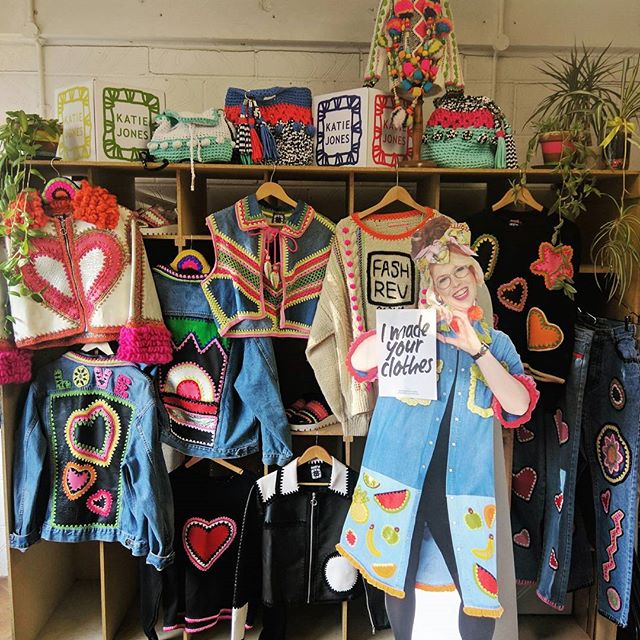 (Studio patch display via
Katie Jones
)
WHAT CAN YOU DO?!
Post a picture of you & your label!
During this fashion revolution week take a selfie showing your clothing label, tag the brand on social media with the hashtag #whomademyclothes?
Shop vintage/ Second hand
Buying used goods cuts down on manufacturing demands and keeps more items out of the landfill. Another perk is that on average used clothing is 50% cheaper!
Mend your clothes /swap with your friends
Get crafty! Fall back in love with your old garb, patch up your old denim, Embellish and embroider, it's so much fun.
#Haulternative
Research
Stay in the know about the brands you are buying from, with apps like
Good On You
which ranks 1,000 fashion brands on their labour, environmental and animal ratings. Check out the
Fashion Transparency Index
- which ranks brands according to their level of transparency based on a questionnaire and publicly available information about supply chain issues.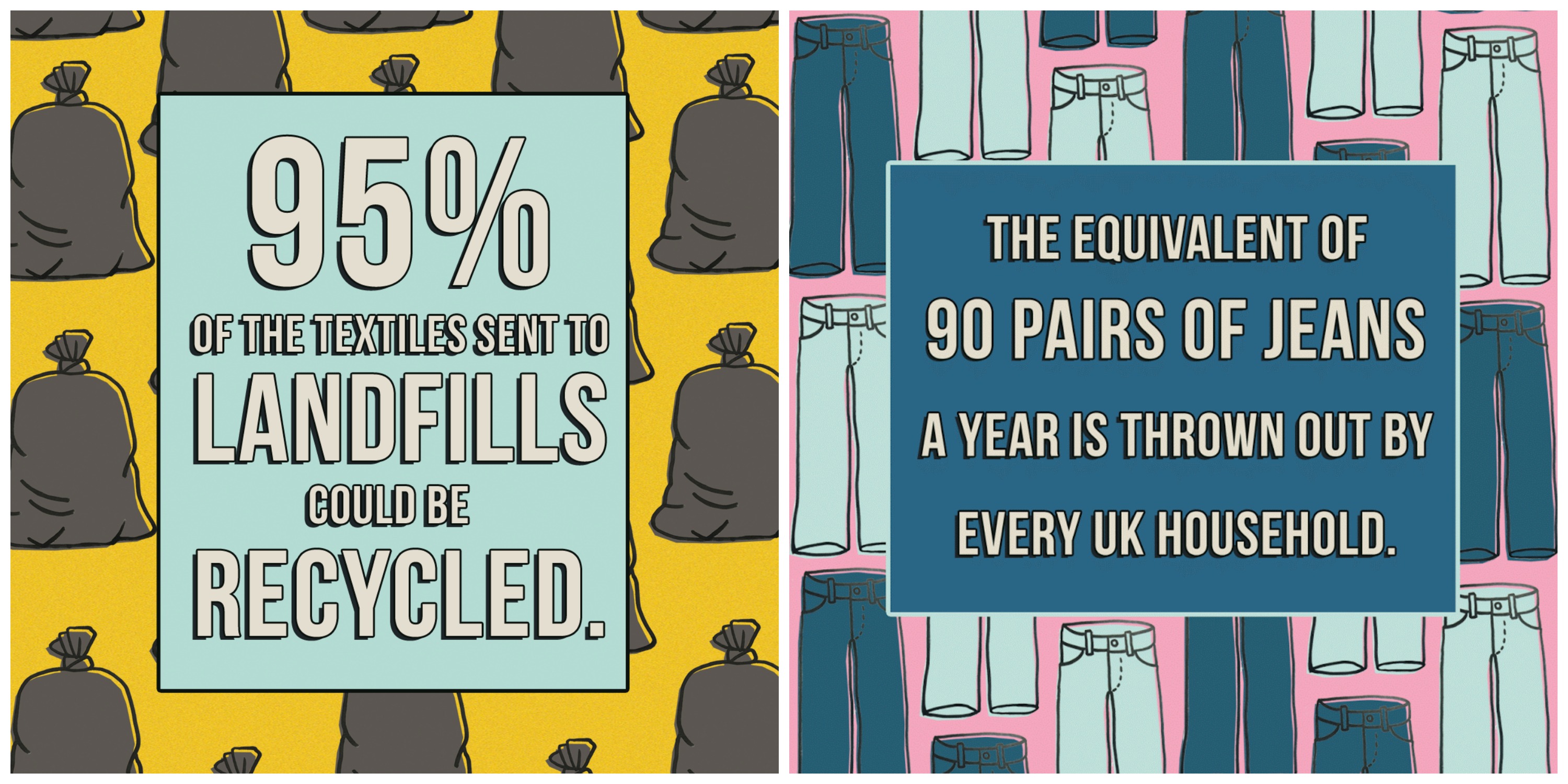 We love fashion, but we don't want our clothes to come at the cost of people or our planet!
Reduce, reuse, recycle ?? Fashion Revolution Week is helping to notify the dangers our planet could face. Be kind to our planet & shop sustainable!