April is upon us and with it British summer time has officially begun. This only means one thing, our wallets are out and we are on the prowl for summer clobber. Out with the old and in with the new, right? Or is it? This month, we are encouraging the spread of savvy secondhand shopping and, in the wake of the Rana Plaza, saying YES to ethical fashion and reusing our old garb! With that in mind, we have some rather exciting news for all you vintage lovers and those with an ethical heart...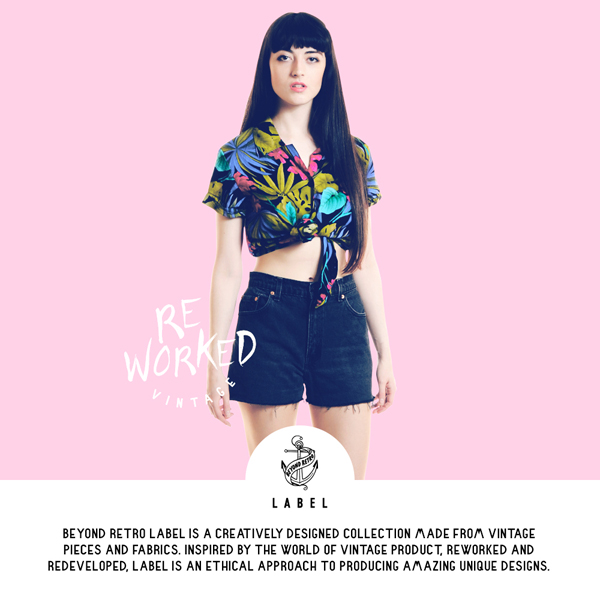 We're all guilty of buying clothes which we love to death for a season. Then, only a few months later stuffing them to the back of our wardrobe to gather dust before eventually ditching them in an attempt to make space for our latest retail therapy haul. But isn't fast fashion going into overdrive, leaving us with nothing but an empty wallet and overfilling our waste in the process? Britain boasts one of the best high-streets on the planet, and amen to that- but we say go green!
By it's very nature, a trend has the tendency to go out of fashion only months after you have bought into it, leaving you penniless and regretting that bright yellow sequin skirt which does nothing for your figure. It's the relentless rise and fall of the latest 'IT' item which sucks you in and the lure of the 'New In' bar on those high-street giants- which are a hurdle to overcome we will admit. The evidence of our consumerist habits is clear, recent records indicate that us Brits send a mammoth 350,000 tonnes of used clothing to landfill, every year!
But it's not only our wardrobe and wallets that suffer! Finally ethical fashion has hit the world stage, following the collapse of an eight-story factory in Bangladesh, 24th April 2013. The inevitable tragedy killed more than 1,000 men, women and children leaving a further 2,500 injured and 800 children orphaned. The horrors of the event revealed illegally run, poorly-built factories, appalling pay and the mistreatment of workers. In light of this, many high-street stores have pledged to be more ethical by using organic cotton and wool or recycled plastics, whilst also pushing for the improvement of working conditions for farmers and garment workers. However, the fast fashion chain continues and and we strive to do  our bit! So, from April 2014 celebrate Fashion Revolution Day with us! Turning fashion into a force of good.
Enter our exciting piece of news for April!  
Our design team have been very busy in the Beyond Retro Label department to bring a hot new collection to store and now ONLINE! Yep our Label store has just dropped in and we want it all, Hawaiian tie tops, cut off denim, and cropped shirts... everything you could want for your summer hols.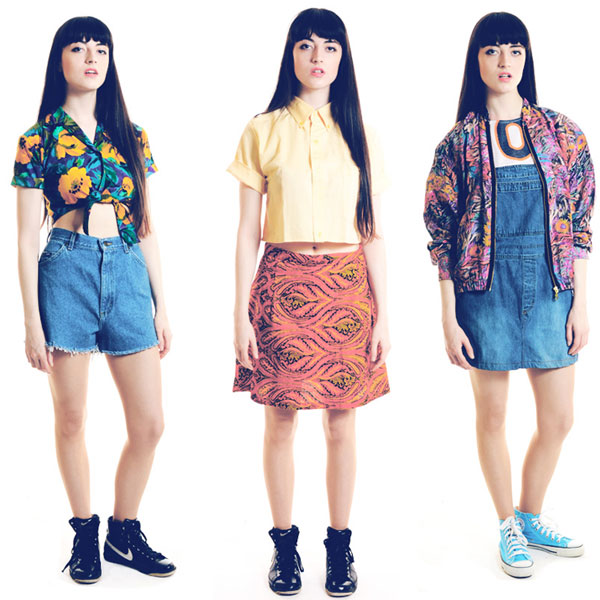 So what is Beyond Retro Label.....?
Beyond Retro Label is a collection custom-made from vintage pieces and fabrics, committed to finding lasting solutions in a world of fast throwaway clothing, Label is an ethical approach to producing amazing unique fashion.
Beyond Retro Label consists of a simple 'Nip 'n' Tuck', making beautiful vintage dresses more relevant for today's customer through the complete reconstruction and construction of new exclusive garments. Although vintage is our world, Beyond Retro is also the destination for forward thinking directional style, the Label collection is the perfect hybrid and a great introduction to those new to vintage shopping.
Bridging the gap between high-street and vintage, Label interprets current styles  with a bespoke designer aesthetic that epitomises Beyond Retro's passion for vintage; it's at the heart of everything we do.
Working within our own factories ensures quality of product and working conditions, everything we create is with love and care in mind. Beyond Retro is committed to a happy working environment, providing constant work and pay for our fantastic team of talented, highly-qualified garment specialists in Kandla, India.
Having worked in India for over fifteen years, we feel part of the community and with this an obligation to offer support where needed. Sponsoring an orphanage of girls in the Gujarat region is something very close to our hearts, with a total of 50 girls aged 4-18 we are committed to giving them a better start in life and welcomed them into the Beyond Retro family.
Beyond Retro's aim is to change the face of fashion, whether its the perception of recycling for the consumer, or the lives of the team who create it. As a brand we are not just about clothing, we are about way of life and how clothing makes us feel.
Shop Label!
JOIN THE FASHION REVOLUTION! 
#WEEKINVINTAGE- Spread the love for second-hand fashion and reuse your old gems! Could wear head-to-toe vintage? Our bloggers took the challenge- HERE!
#SHOWUSWHATYAGOT-  Ever wondered what's behind the wardrobe doors of our very own vintage experts?  We have a good ol' snoop at their favourite vintage finds and see how second-hand shopping is truly done. Be warned... you may get wardrobe envy! HERE! 
Stay tuned for plenty more where this came from!
Go green, go thrifty… go vintage!