Thursday August 28
th
from 6pm to 9pm we proudly launched our East End Lights outdoor art project!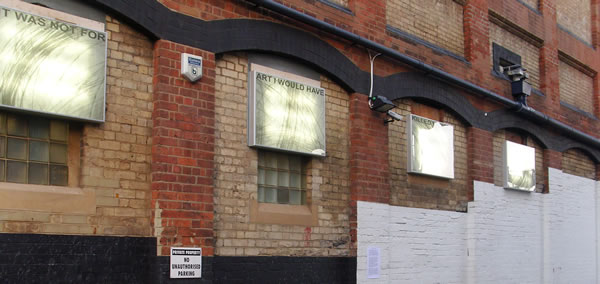 Provocative fashion designer Robert Cary-Williams designed four original artworks for our A0 sized light boxes which line the alley side of our building. He is the first of many artists who will display their works in a two month rotation. If you are interested in having your work become a part of this exciting new space please email: sarah.surtees@beyondretro.com
Artist Robert Cary-Williams, (our first ever East End Lights artist!) and Sarah Jane Surtees who curated the idea based on a street art project in Melbourne.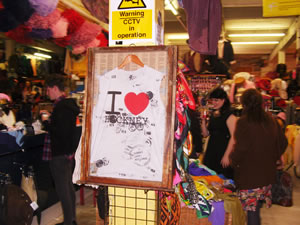 Inside the shop our staff were hard at work! Robert Cary-Williams limited edition "Hackney vs. Hockney" t-shirt was also available on the opening night. They were made using his famous 'shotgun' printing technique.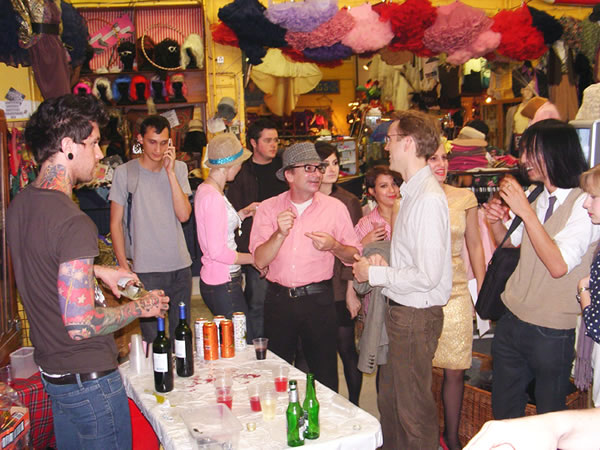 Everyone stopped by our bar for a complementary drink (or two) on us and lovely platters of savory food were provided by the Carpenter's Arms.

The lovely people at Rockstar energy drinks supplied us with loads of yummy drinks to keep us going all night long!!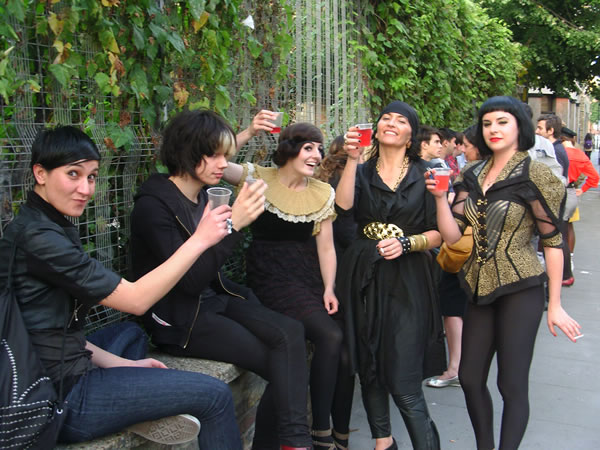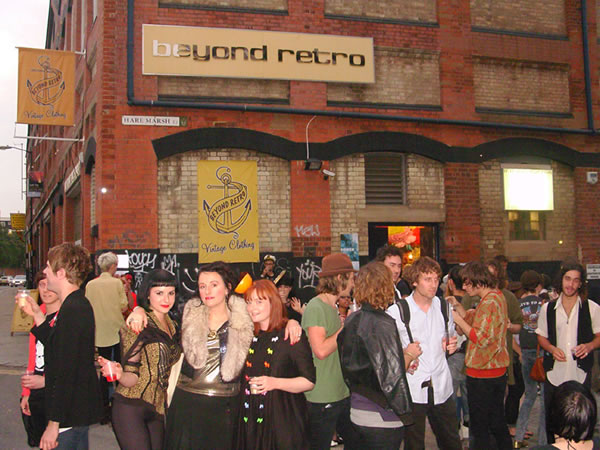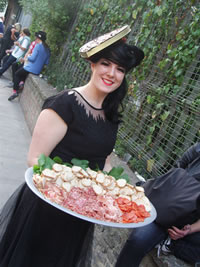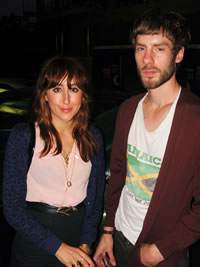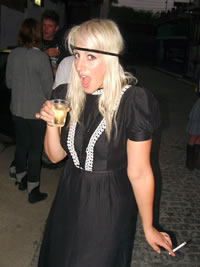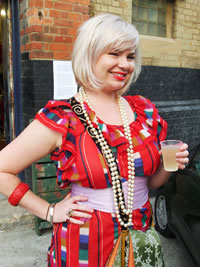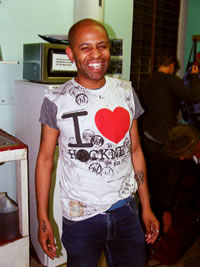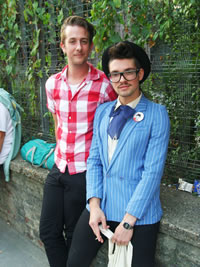 So Cheers to everyone who joined us and keep an eye on this space for our next event!