This week sees an end to our celebration of the dress and our 'School of Frock'. After focusing on dress styles it was an obvious finale to appreciate those dresses that have shaped history and created fashion moments that will last a lifetime. This is a look at how a simple piece of clothing can define far more than the dress itself. Whether for a moment in time or for making a name for the woman that wore it, we are thinking of you Ms Hurley! We mentioned the little black dress last week (LBD) never one to be under estimated, the most simple of cuts can turn heads like no other. Over the decades there have been numerous LBDs that have made their mark, Audrey Hepburn in Breakfast at Tiffany's arguably has to be one of the most elegant pieces of clothing of our time and the image of her through the jewellery store window an effortless classic.  On the other side one very 'Little black dress' captured the spotlight and created a star, the safety pin Versace number Liz Hurley now very famously wore in 1994 to accompany Hugh Grant at the Four Weddings and a Funeral premier. Quite often referred to, as 'That Dress' Liz Hurley became a media sensation over night due to her risqué decision of this particular black dress proving that clothes can make you feel a million dollars and make you a million dollars!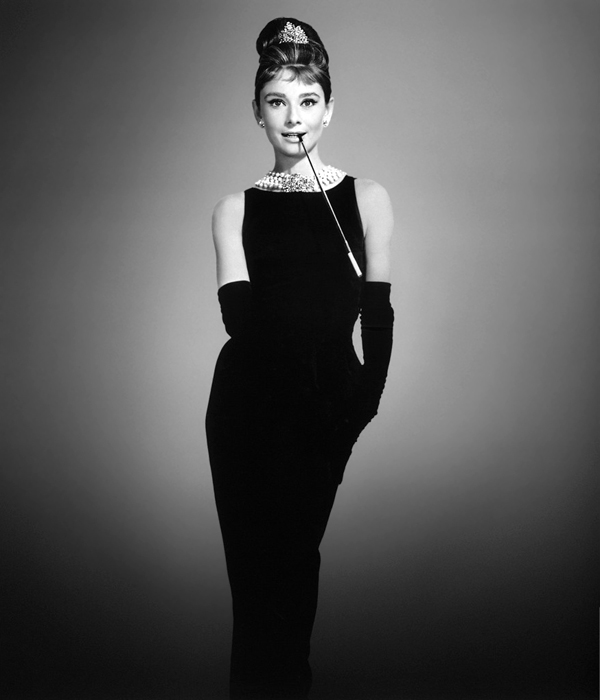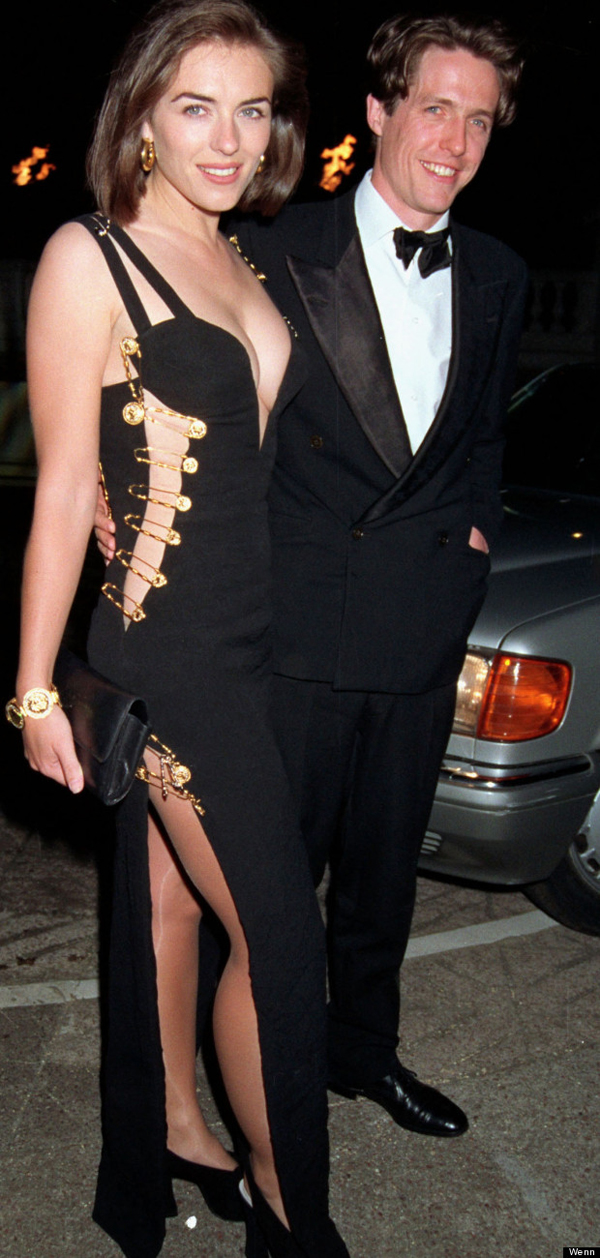 There have been so many iconic moments for dresses; Princess Diana dancing with John Travolta in her midnight blue off the shoulder fishtail ball gown at The White House gala dinner in 1985 exudes everything a Princess should be. Fetching an eye watering £240,000 in auction by a gentleman to 'cheer up his wife' The Princess of Wales in this dress captures a poignant moment in history many still speak of today.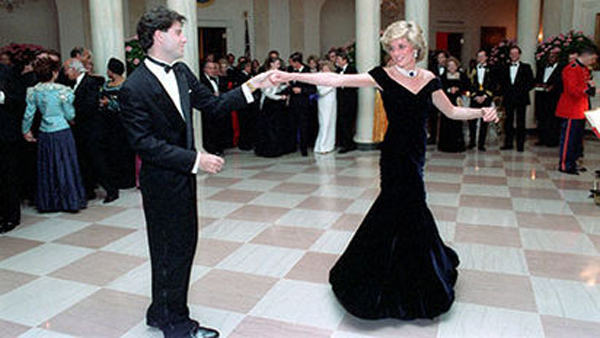 Some frocks are made for impact and have a key importance in a woman's life ask any bride to be what their biggest decision is and they will undoubtedly say 'The Dress'. Every bride knows that when they walk down the aisle all eyes are on her and her style of choice but no other bridal gown created as much anticipation and attention then Kate Middleton. With the world press waiting with bated breathe her lace Sarah Burton dress spawned a million high street copies and stole the hearts of the nation. This is not to mention the public frenzy that occurred around Maid of Honour Pippa Middleton; never has the back of a dress been more photographed or talked about!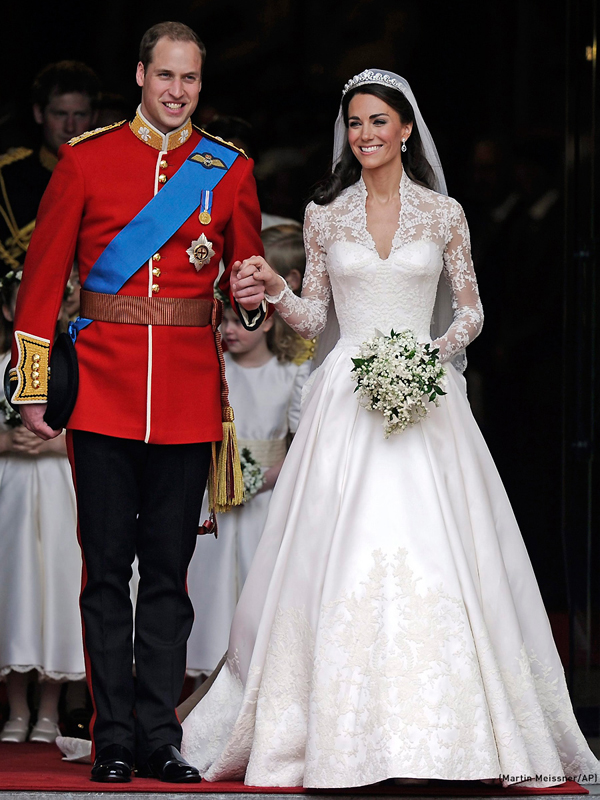 Marilyn Monroe's most famous image is of course that snap-shot moment as a gust of wind blows up her skirt in The Seven Year Itch, described as the one of most iconic images of modern day cinema the white dress designed by William Travilla is timeless just as Hepburn in Breakfast at Tiffany's, this image of Monroe has a legacy all of its own becoming synonymous of Hollywood glamour. Similarly, Geri Halliwell epitomises the 1990s in her Union jack dress at the 1997 Brit awards becoming one of the most famous dresses in all of pop history. The Spice Girls dramatically changed the face of British music with their campaign of 'Girl Power' at a time of very male focused 'Brit-pop' and are forever remembered for their fashion as much as their music. But dresses are not always remembered for the right reasons or for their beauty, for years Women of the red carpet have fought against convention and opted for an alternative WOW factor. Bijork and her Marjan Pejoski swan creation in 2001 was voted as one of the most iconic red carpet dresses of all time in The Telegraph, and Lady Gaga caused a stir with animal rights activists when she appeared at the 2010 MTV music award adorned with fresh beef dubbed as the 'Meat Dress' designed by Franc Ferandez and styled by one of the most creative in the business and close friend, Nicola Formichetti, was quickly named as the top fashion statement of the year by Time Magazine! Fashion is not often functional but with of Hussein Chalayn's 'coffee table dress' this couldn't be further from the case, a skirt that turns into a table? Speaking to Vogue Chalayn expressed; 'our real clothes inspire more people. The showpieces, like the coffee table dress, are monuments of the clothes we make'.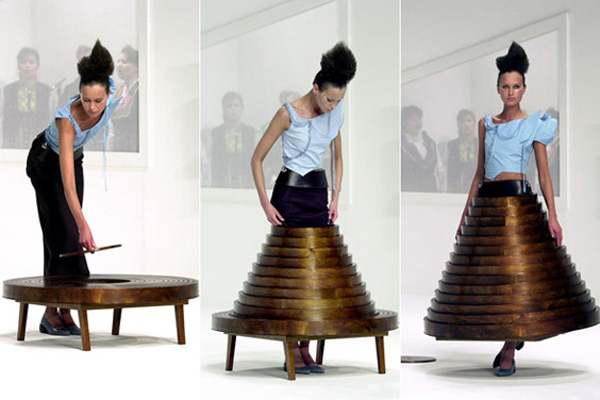 So where the outrageous and out right barmy may capture column inches and get us talking, we will never fall out of love with the dress that indeed does impress. The simple LBD and elegant cocktail dress need not worry, we will not be stepping out in the content of larder just yet. Here are a few more of our Iconic dresses of all time…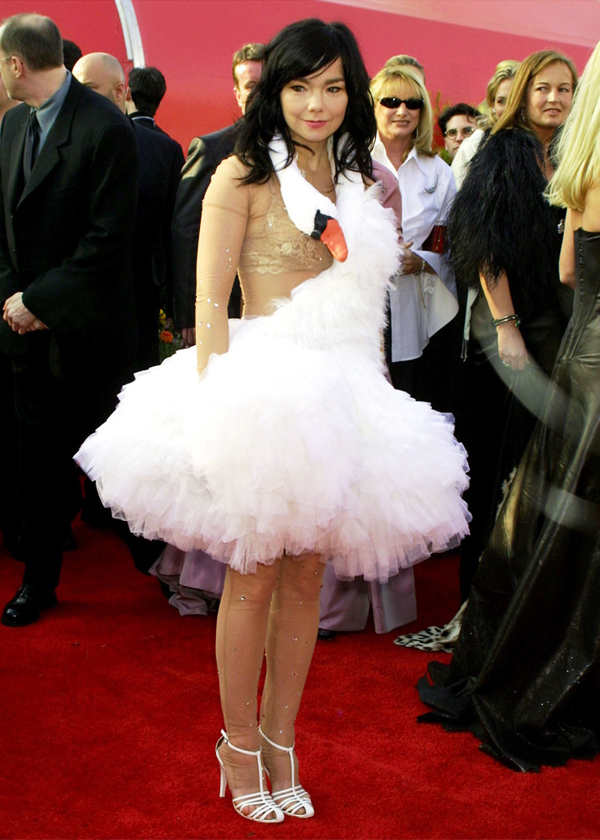 Bjork. 73rd Academy Awards. 2001. Swan dress
Always one to ruffle feathers, Bjork stepped on to the Los Angeles red carpet in 2001 in a Marjan Pejoski creation that sealed her reputation as a truly kooky bird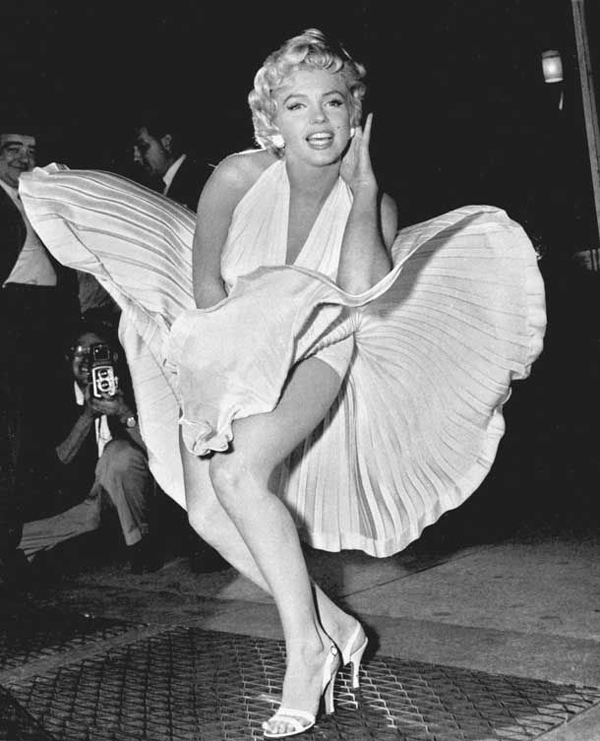 Marilyn Monroe. The Seven Year Itch. 1955. White dress.
William Travilla's ivory white dress for Monroe's infamous scene from
The Seven Year Itch
introduced a whole new flirtatious glamour to the notion of subway ventilation!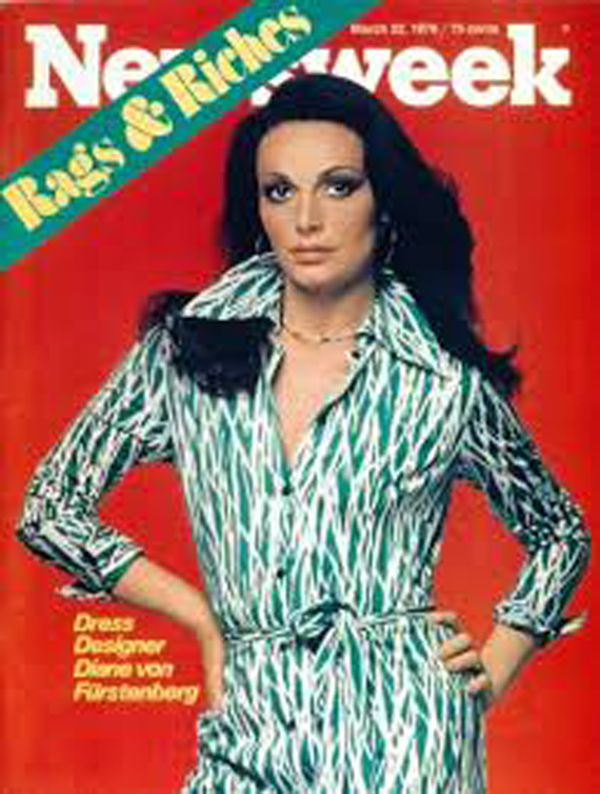 Diane Von Furstenberg. 1972. Jersey wrap Dress
D.V.F.'s now signature simple wrap was created in 1972 and by the end of the decade had become a social symbol for a new woman who wore sophisticated design and had left the flowers and love beads of Woodstock behind.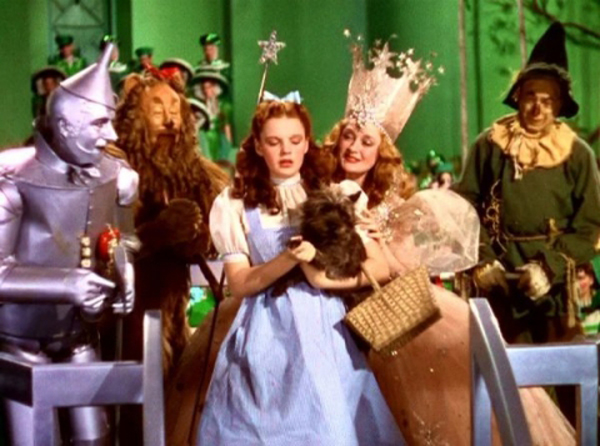 Judy Garland. The Wizard Of Oz. Gingham dress.1939.
Costume designer Adrian Adolph Greenberg sourced cheap quality gingham so this sweet Summer dress would look authentic. Regardless of fabric, 66 years later is sold at auction for £140,000. That's a pot of gold at the end of the rainbow.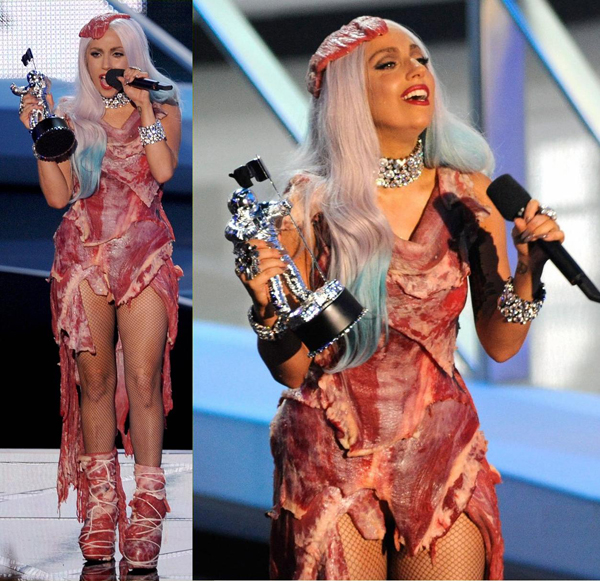 Lady Gaga, MTV Music Awards 2010. Meat dress
We're not sure what the care label says on this Frank Fernandez item but the look is RAW. Would you like some salad cream with that?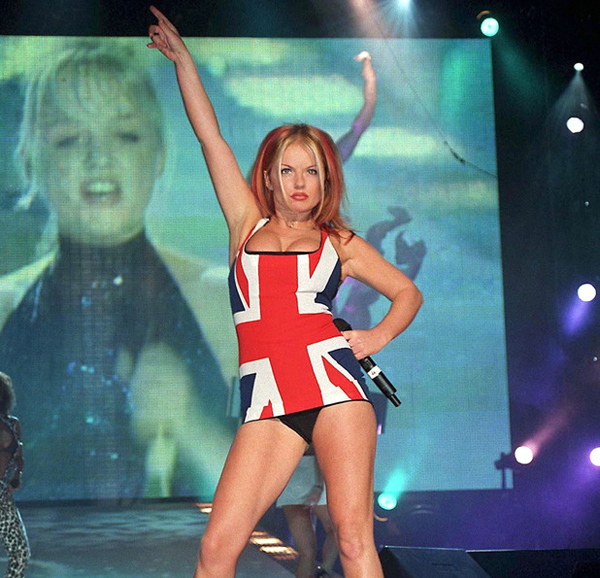 Gerry Halliwell. The Brit Awards. 1997. Union Jack dress.
Originally a plain black Gucci dress that Halliwell deemed as "too boring" was customized by her sister with a Union Jack tea towel and a Great British Girl Power icon was born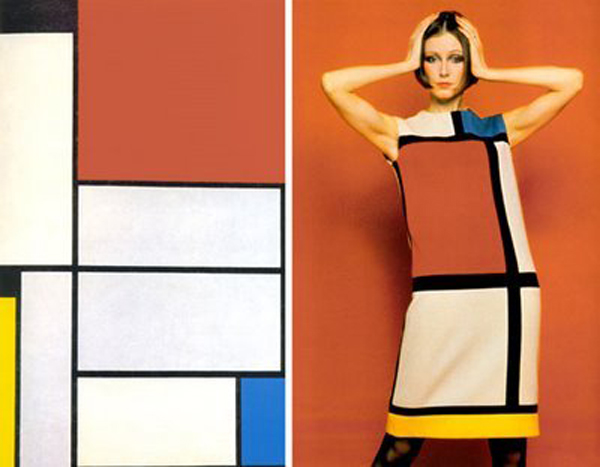 Yves San Laurent. Mondrian Dress. 1965.
The minimal masterpiece of Y.S.L.'s Mondrian inspired wool shift was so forward for the time that Harper's Bazaar described it as "the dress of tomorrow". Dressing in the future is truly post-modern!