Christmas… It's finally here. The season when it's okay to wear an ugly knit, drink mulled wine and eat your body weight in mince pies. So we're kicking off our festivities with a delightful treat for our customers.
We've created a haven for all you Christmas lovers, because let's be honest, no one does the festive season quite like us. Whilst we will be enchanting all of our stores with a little festive magic, we are delighted to announce that this year we have opened a very special Christmas pop-up in our
Dalston store
.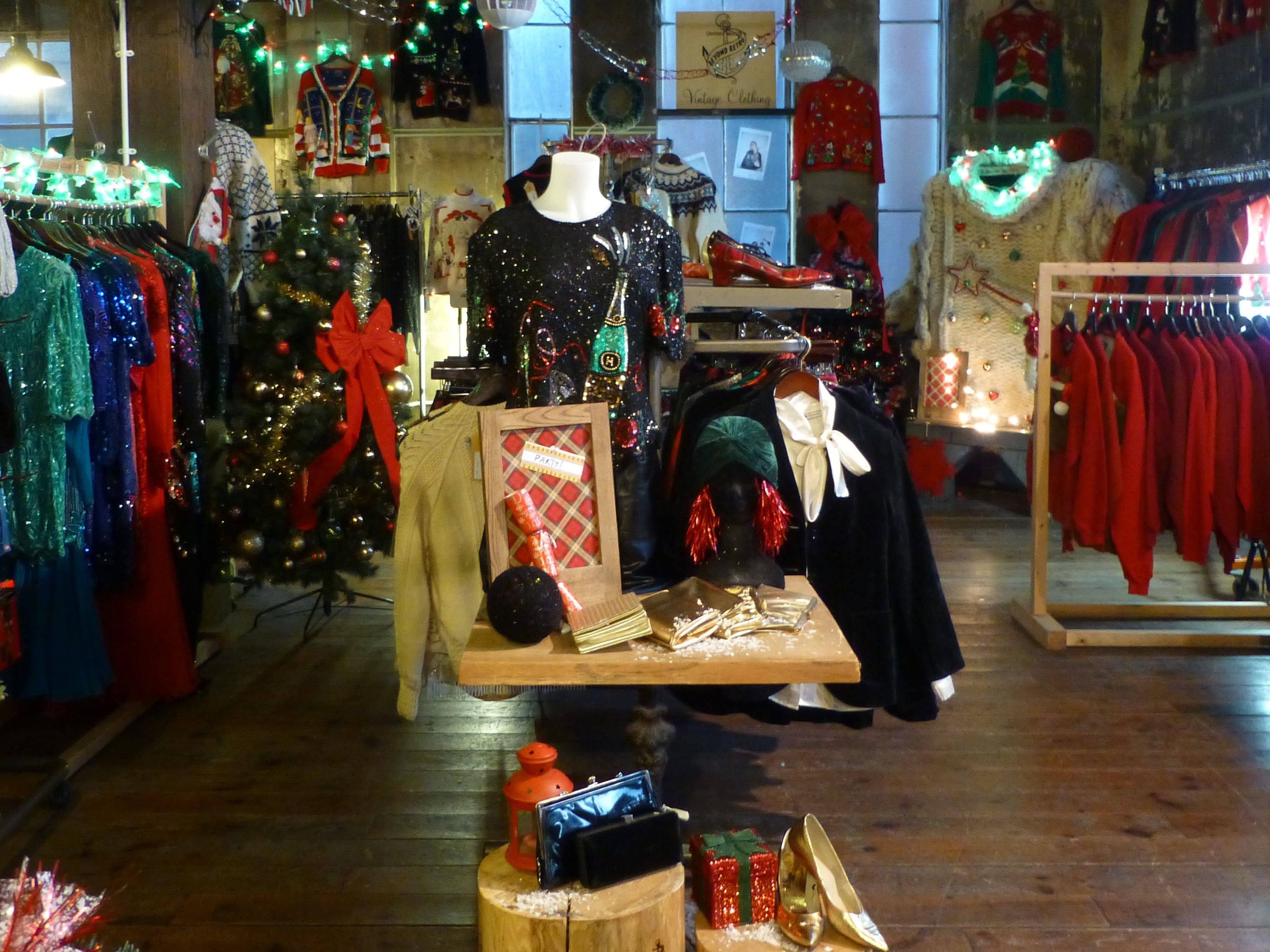 We've filled the space full of all festive fashions from super ugly Xmas jumpers, to dazzling evening gowns. However flamboyant you wish to be, our pop-up offers hundreds of products guaranteed to make you the star of Christmas Jumper Day, the Office Party, New Year's Eve and all the festivities in between.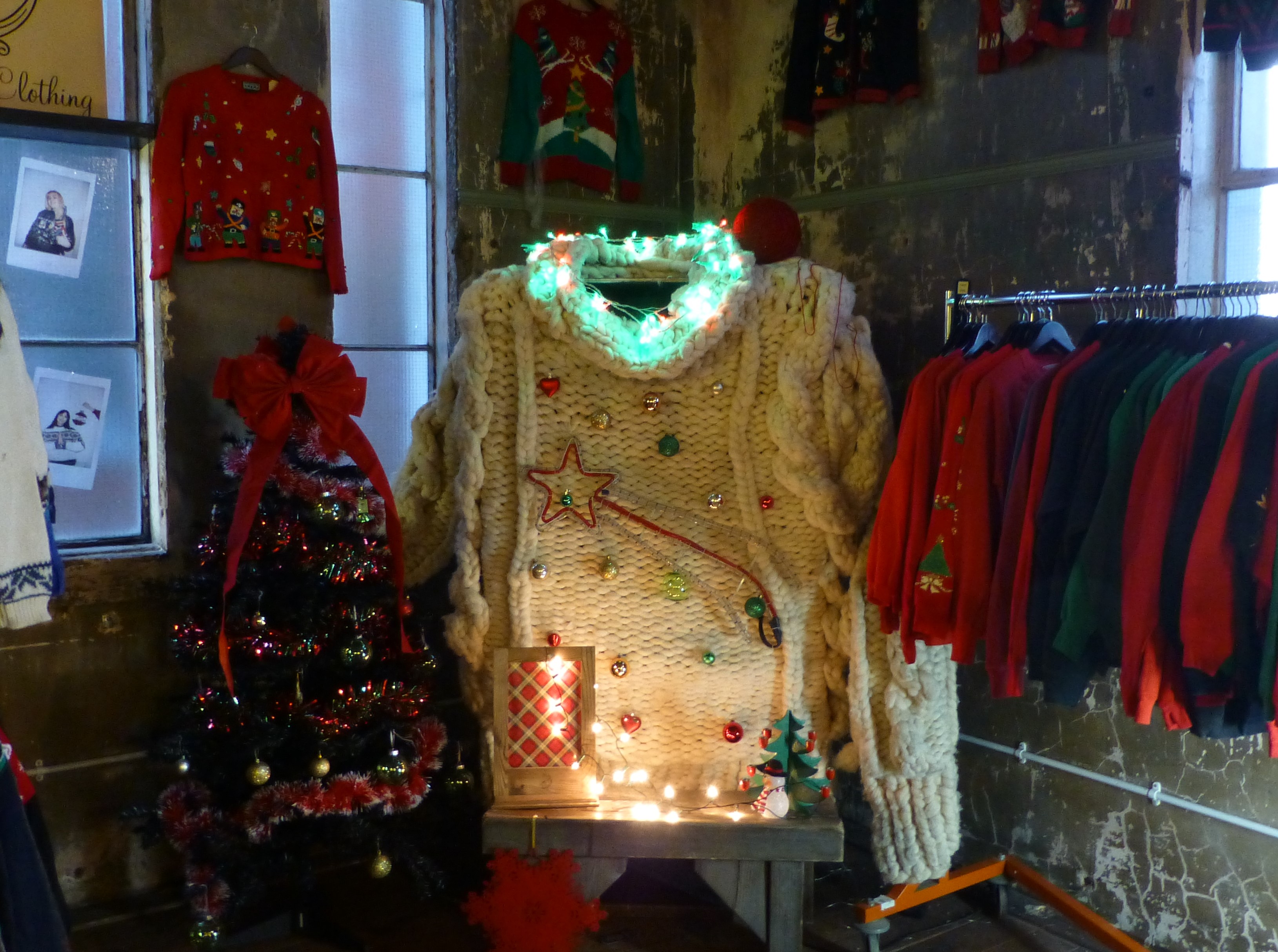 Xmas jumpers
From garish ugly knits, to chic Nordic styles, our pop-up has an abundance of classic Christmas Jumpers for both men and women. With over over 10,000 crazy jumpers in-store and online, we've got the ultimate selection of one-of-a-kind pieces to suit every festive fan. Here are some of our favourite looks...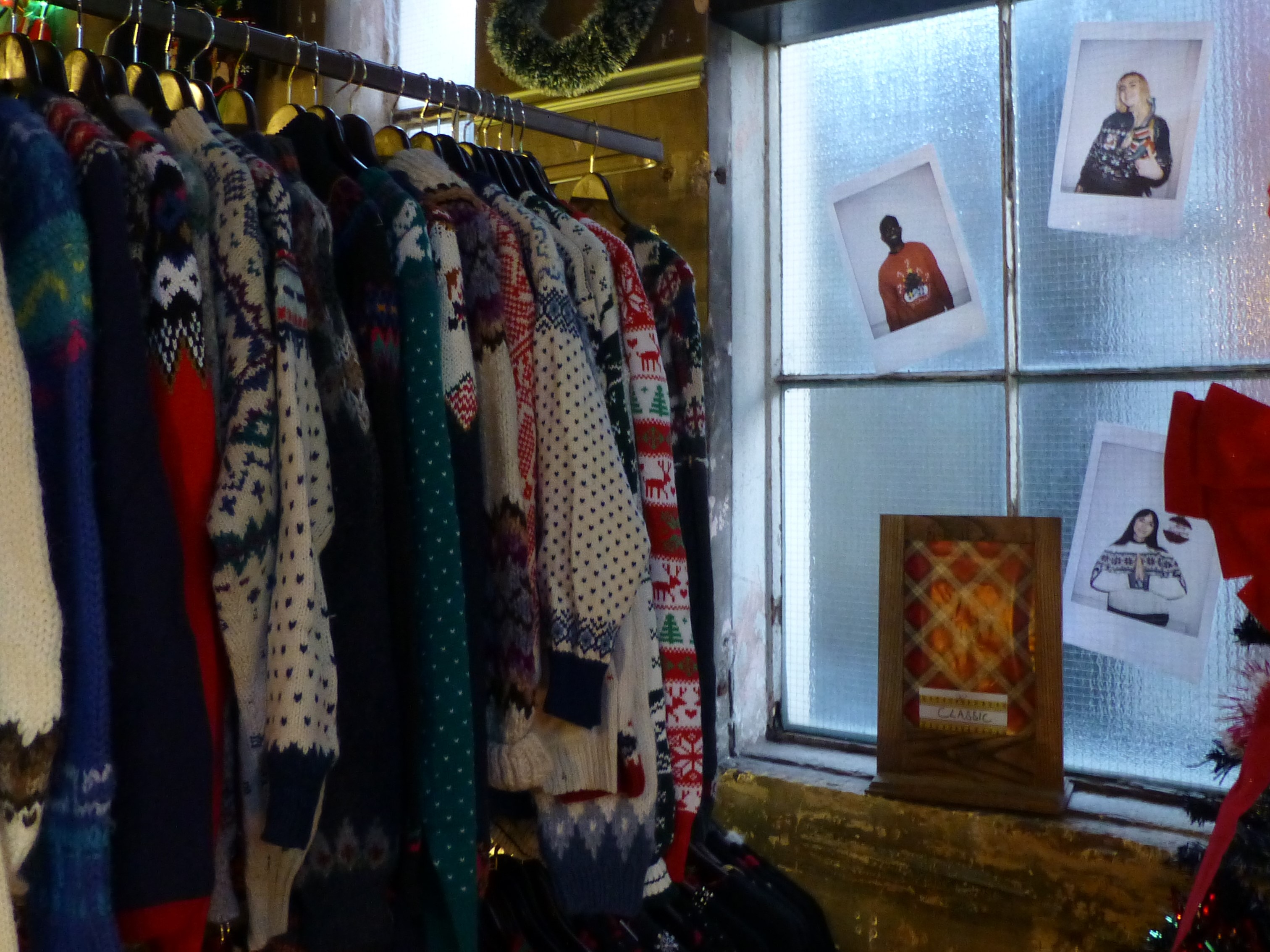 Nordic
If your knit is not just for Christmas but part of your everyday wardrobe, a Nordic is just up your street. Classic, simply and more subtle festive our pop-up and all other stores have an amazing unique range of vintage Nordic jumpers and cardigans to complete your winter wardrobe.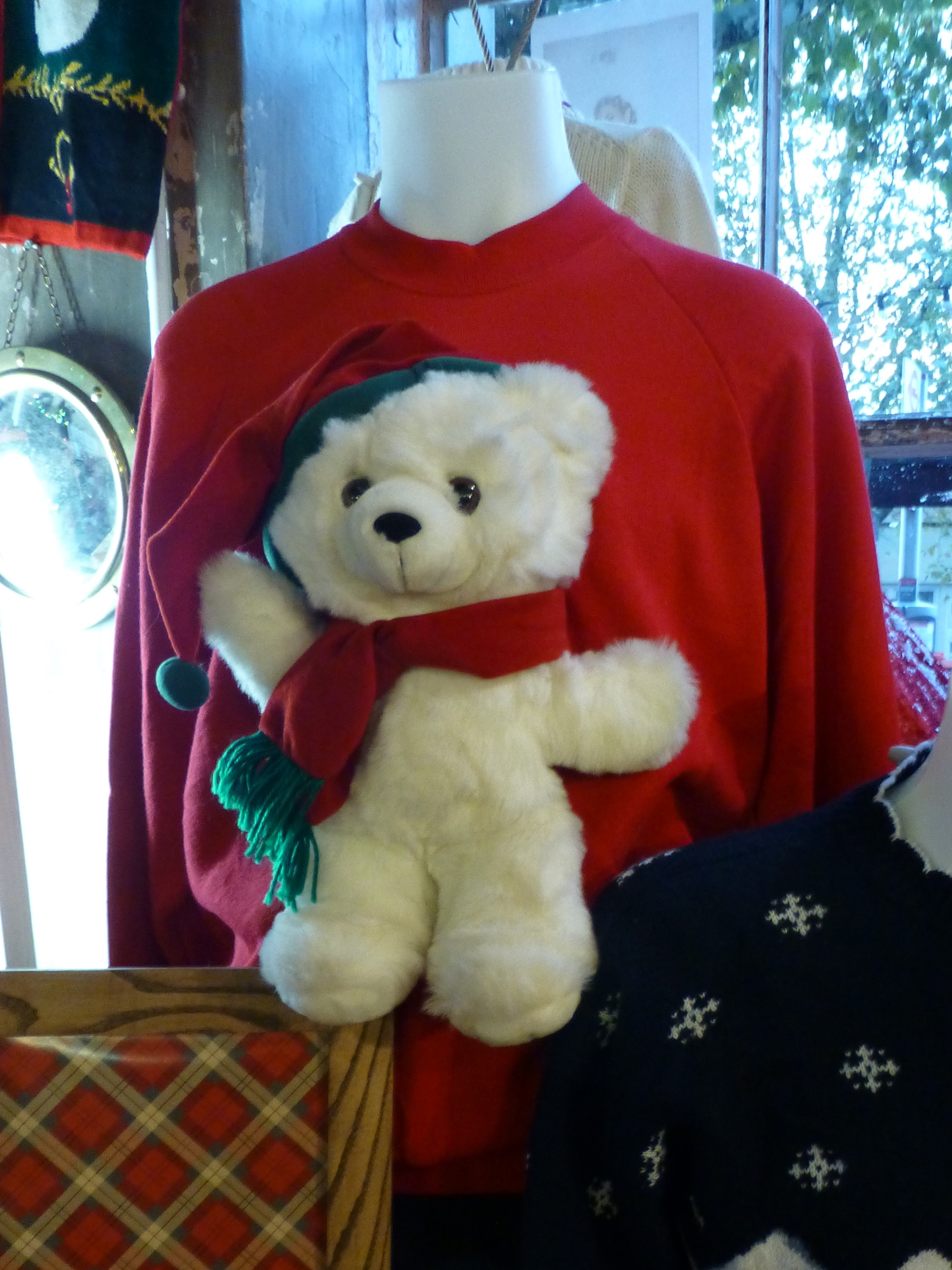 Novelty
If you love purchasing a ridiculous Christmas jumper every year, then HOORAH - what a time to be alive. Not only do we have a wide range of classic ugly sweaters but our LABEL team have created some 3D… pretty horrific (and wildly popular) cuddly toy sweatshirts. Some stunning 3D favourites of ours include snowmen, Disney character and reindeers. Warning: Guaranteed to turn a few heads this Christmas.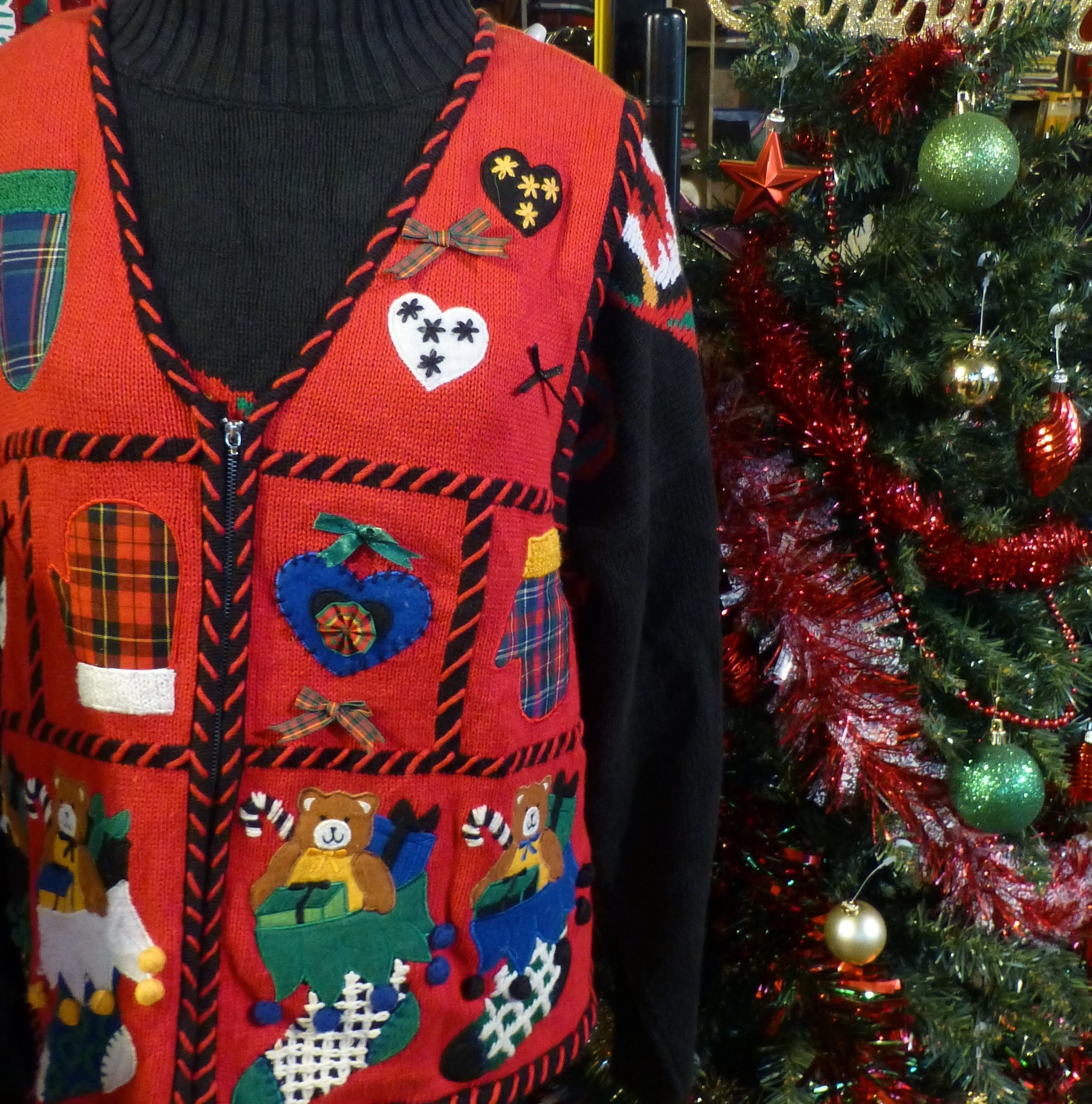 Waistcoats
Maybe you are just looking for a "touch" of granny chic for the big day? If so, our hideously over-the-top waistcoats are the perfect choice. And the bonus? No one will have anything quite like it, all the styles instore and online are 100% unique.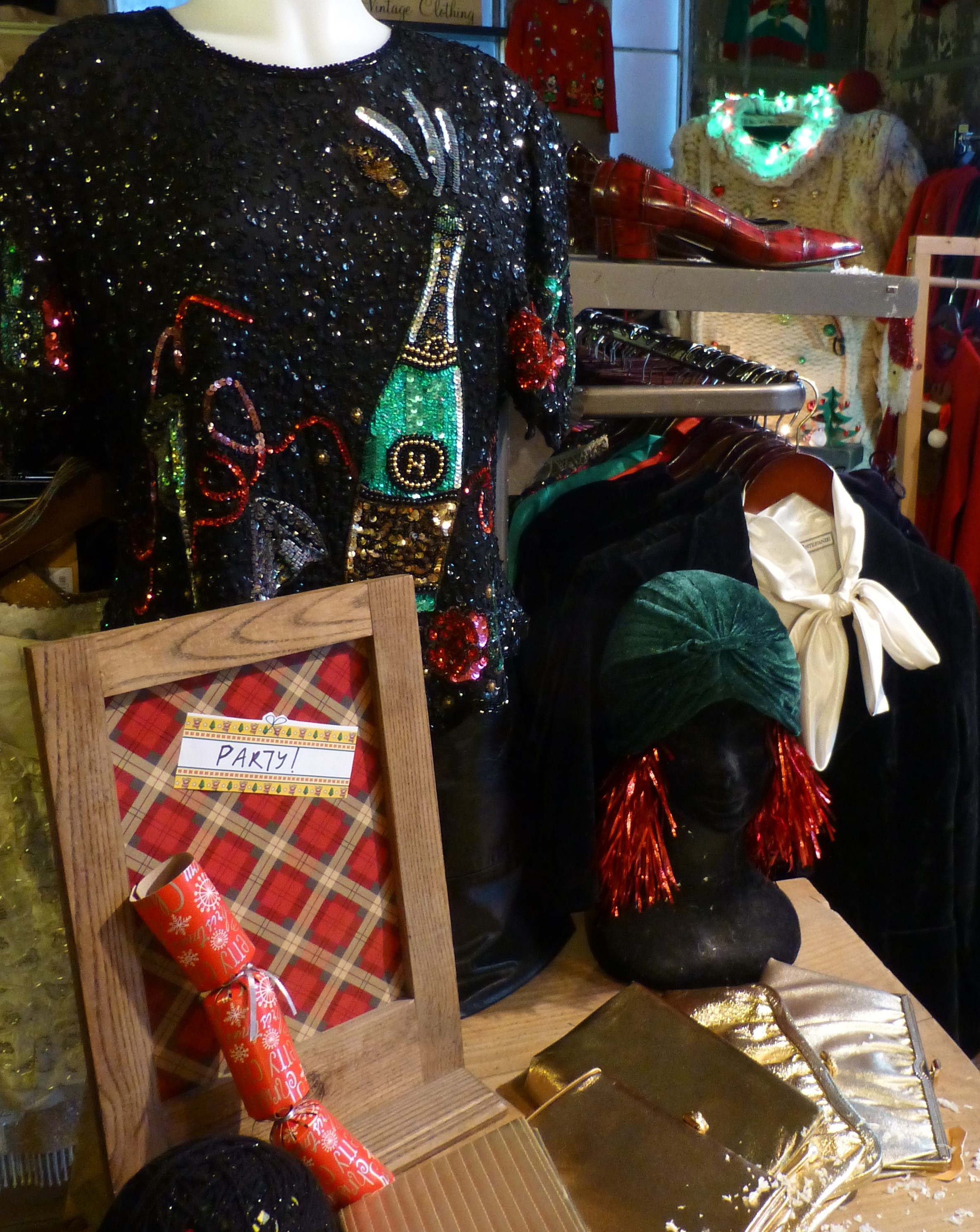 Party
Our pop-up doesn't stop at Christmas jumpers, it's the season of overindulgence and we don't just mean with the mince pies! Fill your wardrobe with some seasonal sparkle, for nights out, Christmas parties and, well there's no harm in glamming up to watch a christmas movie on the sofa, right?
This season, it's all about texture. From sequins and lurex to velvet and silk, we've got every possible luxe style for the party season. Whether you're popping to the shops or hitting the town, make sure you make a statement in our one-off gems.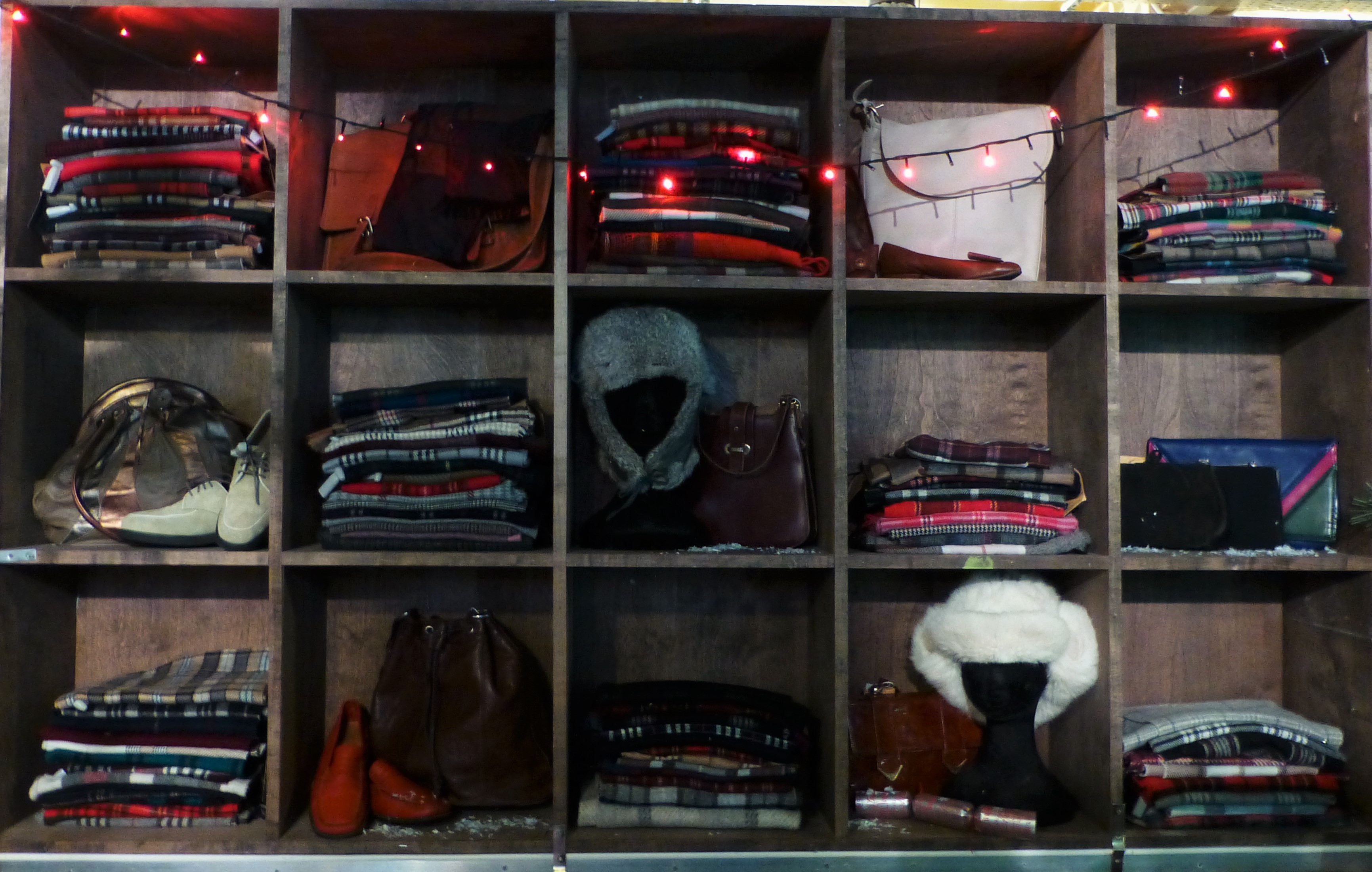 Gifts
We know, Secret Santa and buying gifts is not easy when you are preoccupied with measuring your oven to check that that huge turkey you just bought will actually fit in the oven…So we've made it easy for you. Whilst you are shopping for your fabulous outfits, you can also pick up some incredible gifts! From socks and scarfs to sustainable bags, we are ready to help you wow your friends and family with some super cute gifts. We'll be featuring some of our favourite gifting ideas over the coming weeks so keep your eyes peeled for tips.
So don't forget to swing buy our Dalston pop up store now to get into the Christmas (shopping) spirit!
Words : Mary Costello