Last night we spruced up our party-wear section, cracked open the vino and laid out a delectable spread (courtesy of the lovely
Foxcroft and Ginger
) in our Dalston store to welcome some very special guests,
The Dalston Darlings
.
The Darlings sent us a request a few weeks earlier to ask if they could hold their next monthly meeting at our store and possibly have a chat with one of our vintage stylists, and well, we got a little over excited (we love the Darlings!) and decided to put on the works.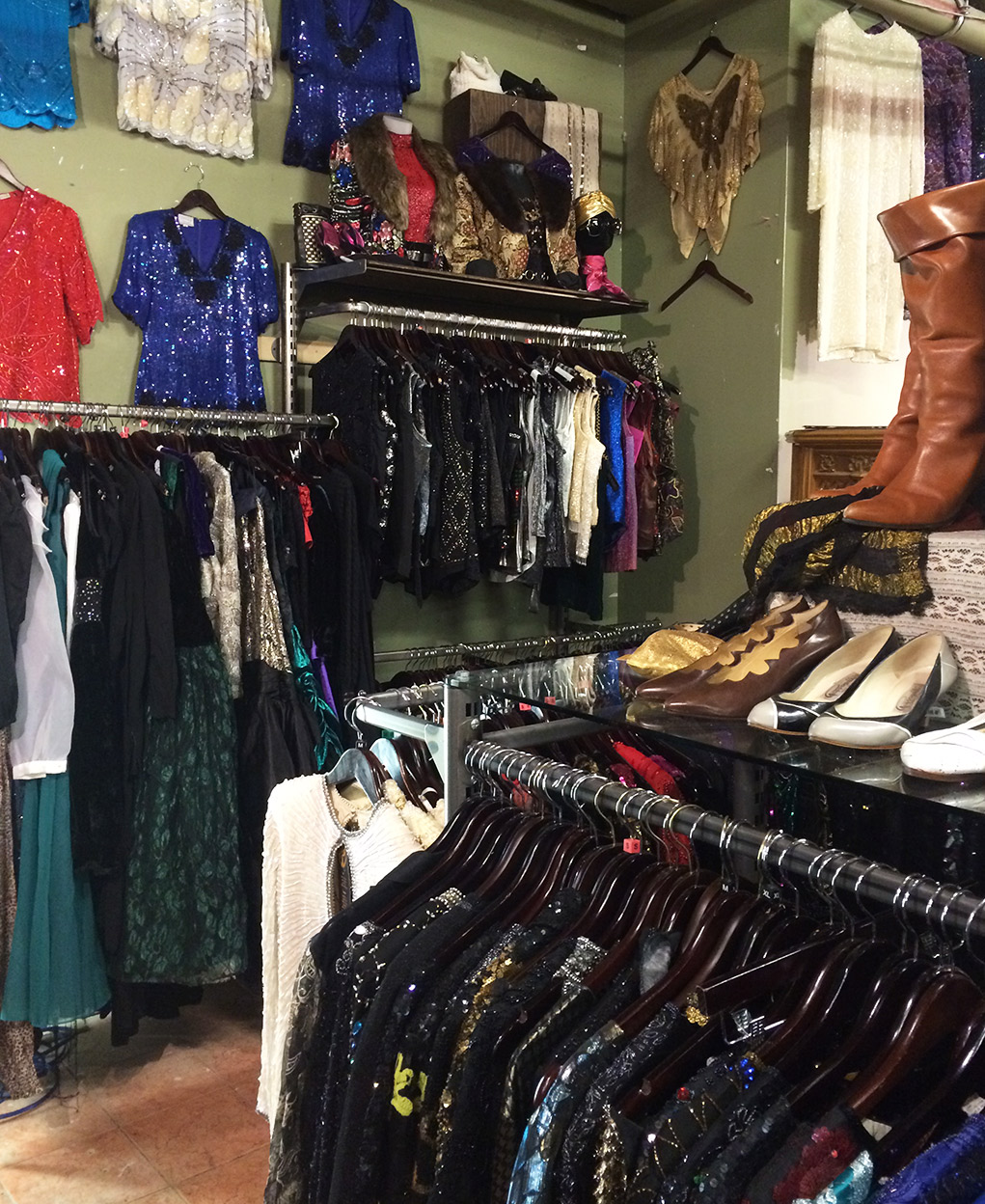 Not one, but two of our amazing vintage experts, Roberta (not only our vintage aficionado, but a fantastic blogger - see her blog, Gowns by Roberta
here
) and Nicholas, a brilliant Fashion Designer (our staff really are superstars hey!) gave a talk about fashion through the decades, whilst showcasing some of their favourite pieces currently available in our Dalston Store.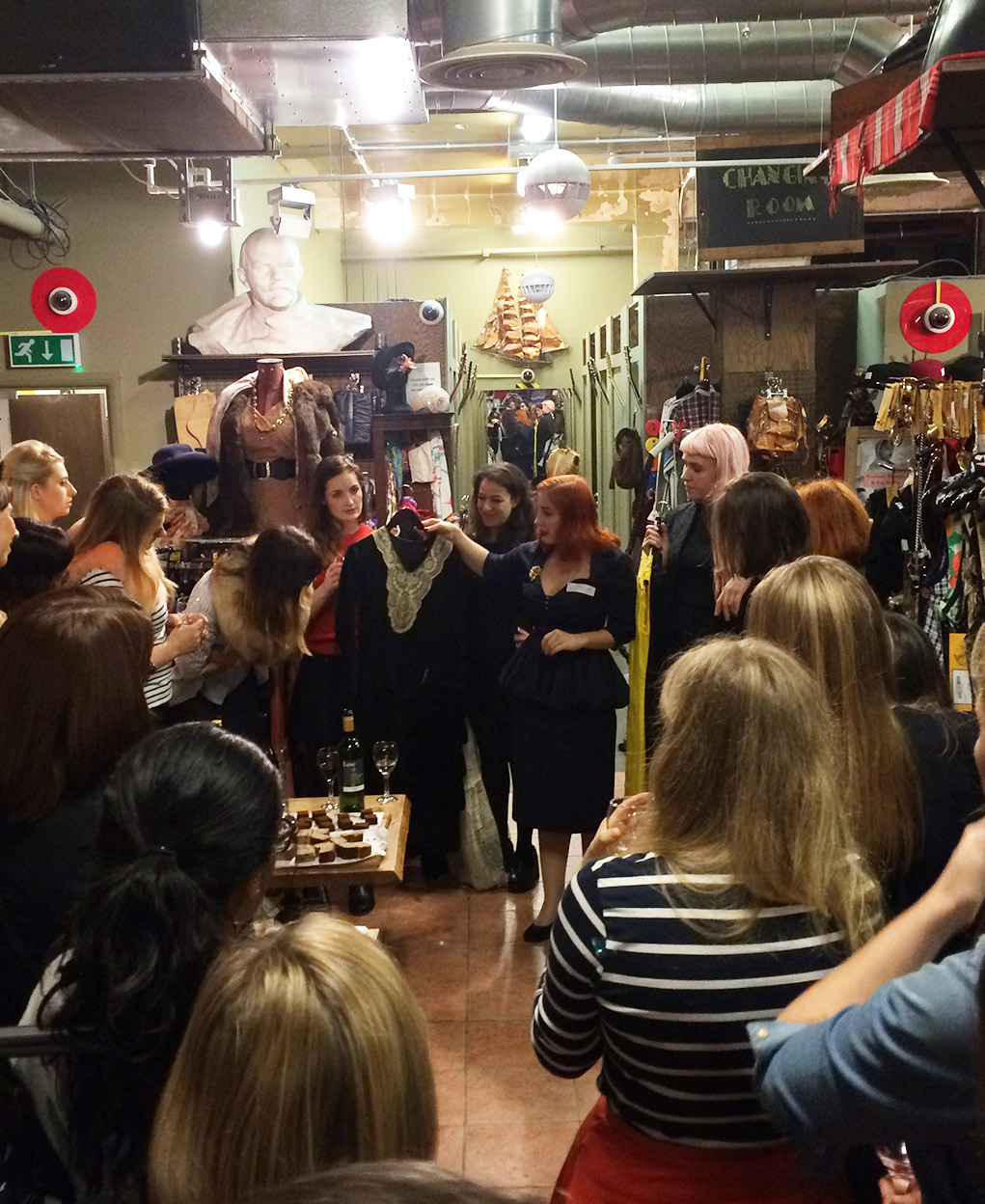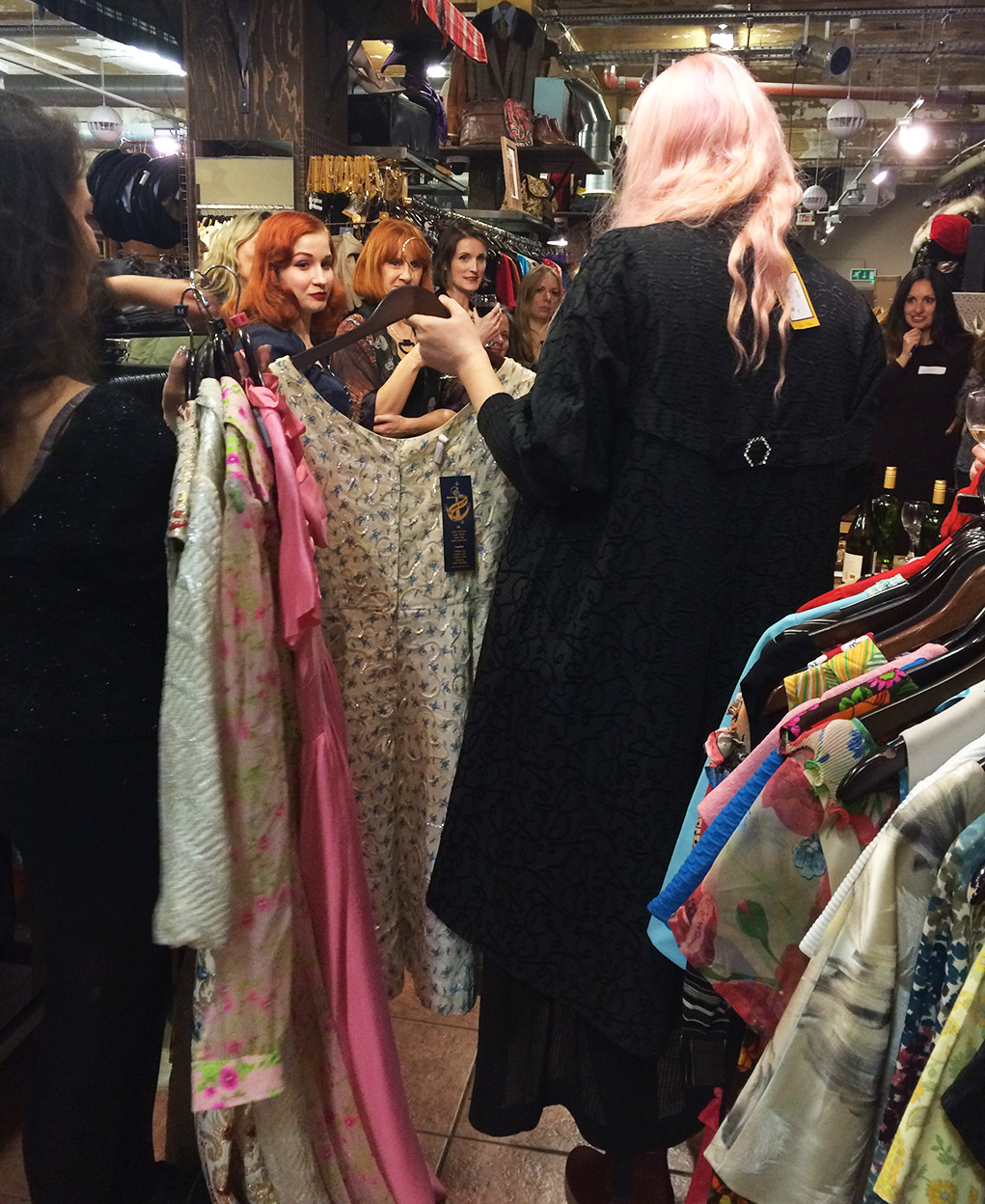 Next the Darlings were challenged to put together the perfect party-wear outfit, and with a £50 voucher up for grabs the stakes were high!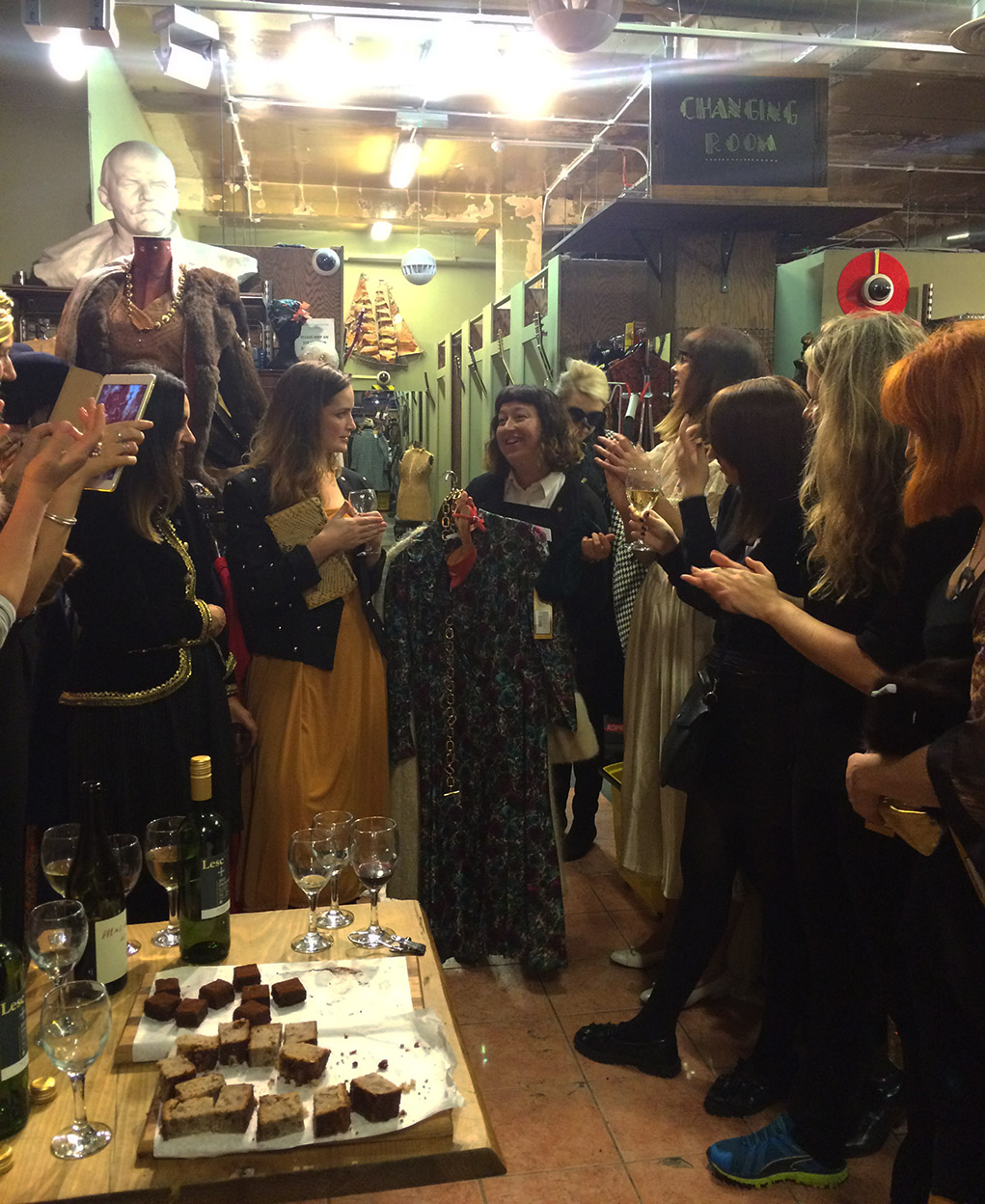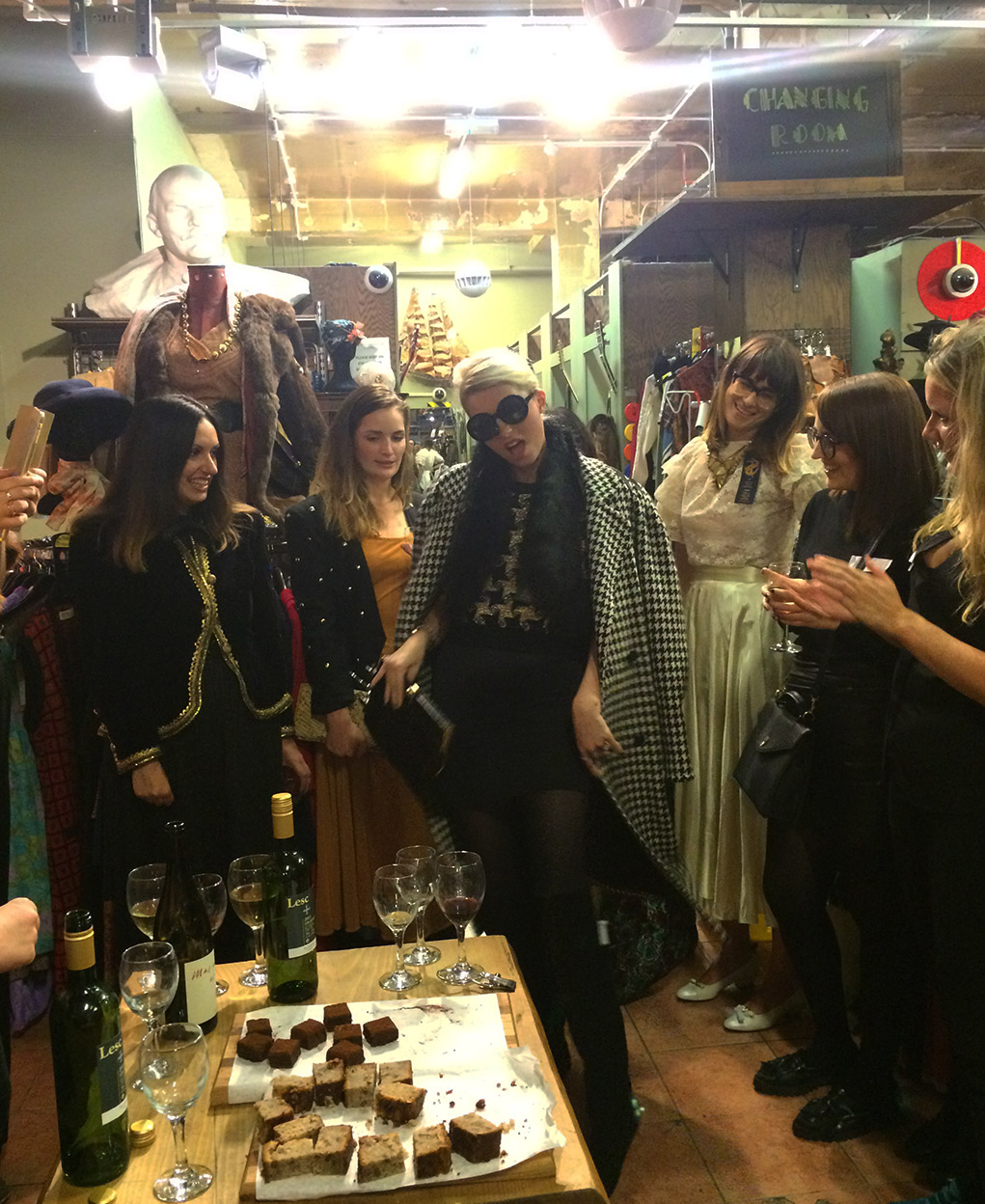 We saw some amazing outfits, but our stylists were both in agreement with who should win the challenge! We all loved this lacey number.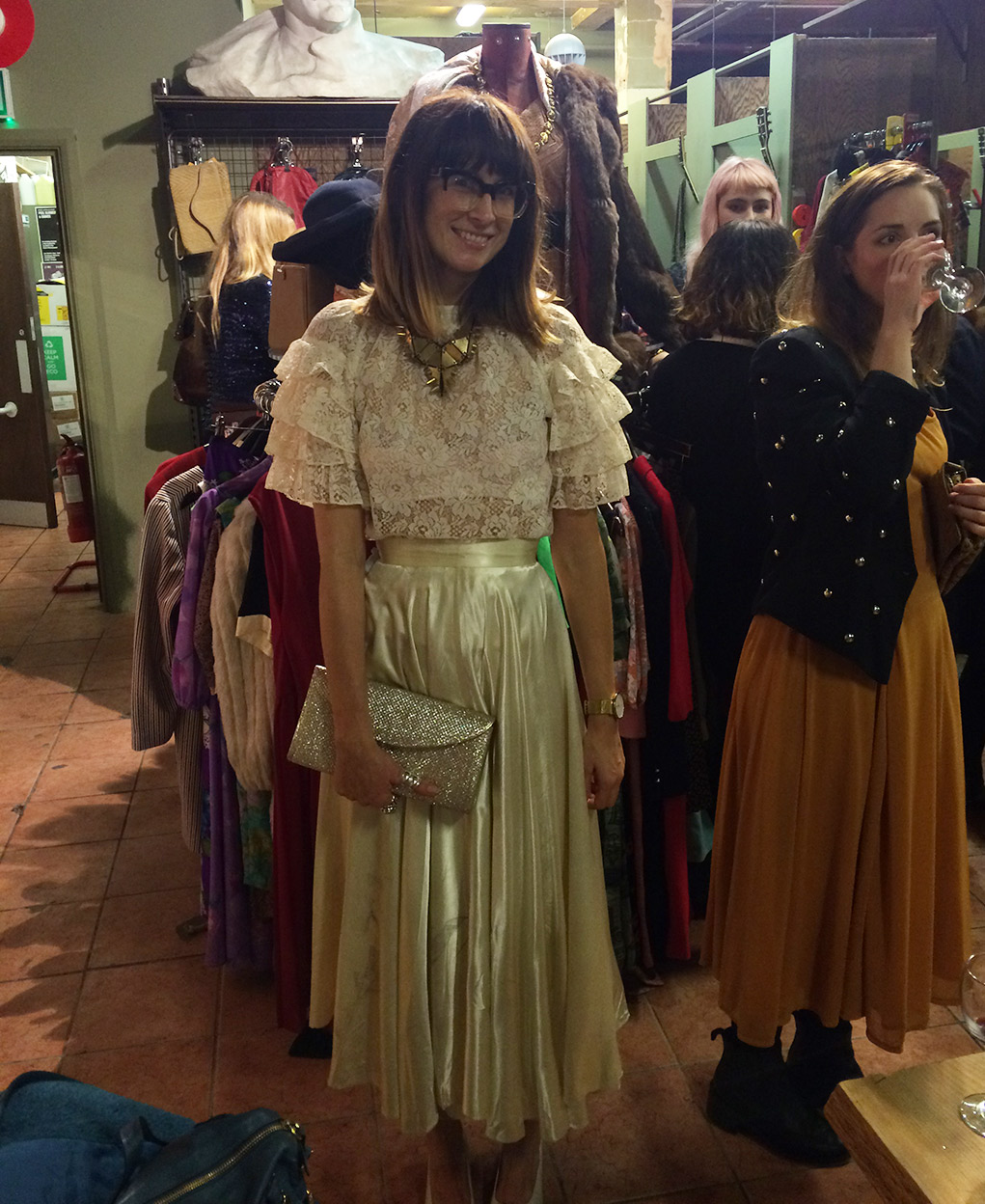 The Darlings then made their way to the fabulous
Fontaine's
, some even in their newly purchased glad-rags, to sup on some delicious cocktails and party on into the night!
What an evening! We absolutely can't wait to see these lovely ladies again soon!
Words: Francesca Wright