Cross-Dressing: A Fashion History
The act of cross-dressing, whether used as performance, disguise, or just plain fun, has been used throughout history - from Shakespeare to Hindu mythology to drag acts.
Historically, many women cross-dressed to disguise themselves as men, in order to gain the privileges that they were not allowed, whilst young boys would dress as women to play the female leads on the stage. In fact, cross-dressing was often used as a plot device in theatrical performances in the 16th century - note the gender confusion in Shakespeare's Twelfth Night! London legal records have shown that between 1450-1553, 13 women were prosecuted for cross-dressing.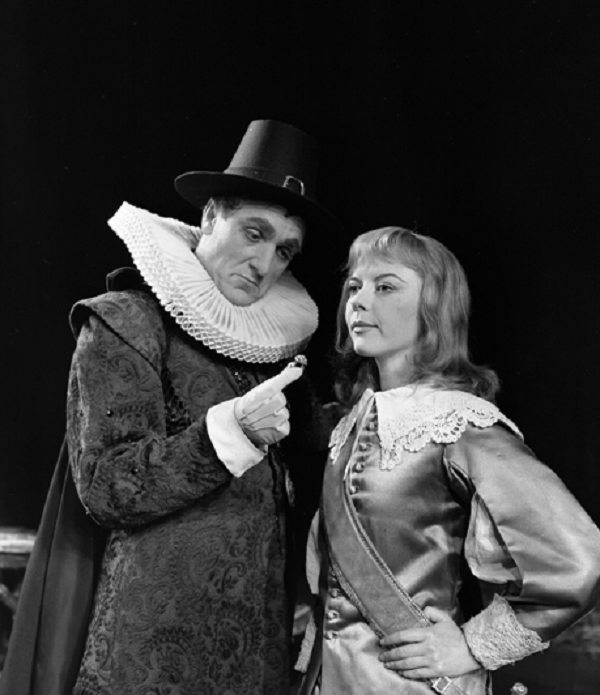 Eric Porter as Malvolio, and Dorothy Tutin as Viola in Shakespeare's Twelfth Night, wearing typically male clothing.
People often believe that historically, women dressed as men for practical reasons - to travel, to serve in armies, to gain well-paid jobs - but it seems as though women did it for fun and pleasure too - and why not! Men have been doing so for centuries too. Drag is a performative type of cross-dressing where men adopt the clothing of women, and exagerrate features such as make-up, showy dress, and high heels. Long before Lily Savage and Priscilla Queen of the Desert, there was Danny LaRue (below), the UK's leading drag impersonator - his impressions included Zsa Zsa Gabor, Judy Garland, and Margaret Thatcher!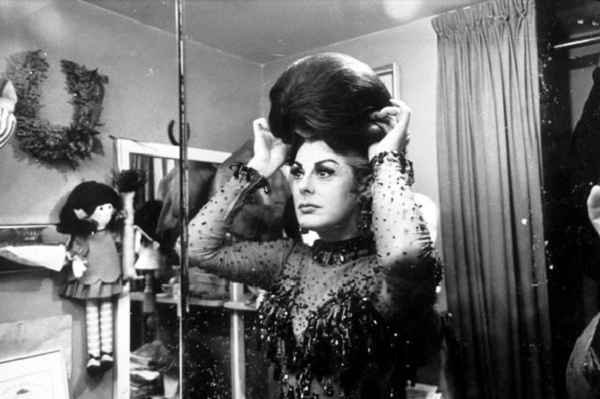 The entire concept of cross-dressing is a social construct - women have worn trousers for decades, and are not considered cross-dressers, whilst men in certain cultures who wear items of clothing, such as kilts and sarongs, are not considered cross-dressers either. The whole idea of certain clothing being prescribed to separate genders can be seen as restrictive and simply an idea we've been conditioned into by society. The act of cross-dressing is a rebellion against the status quo, departing from traditions and prescribed gender norms. You may think that cross-dressing and 'gender-bending' is a modern phenomenom, but think again - men and women have been having fun with their gender identities since the Grecian era!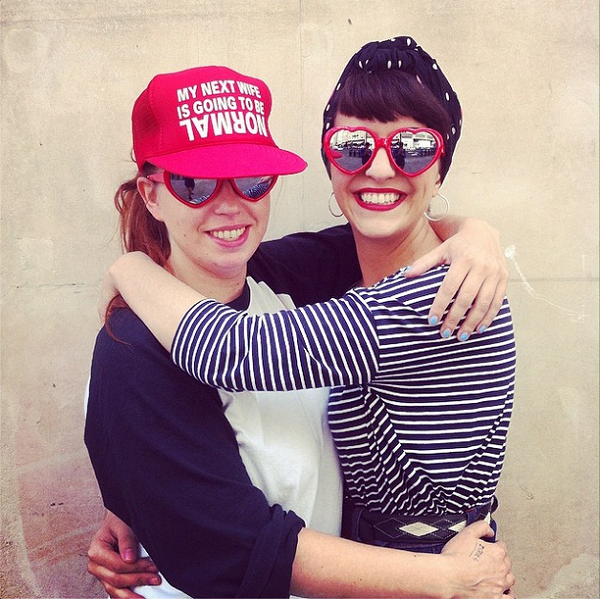 Our photobooth is open, so come down to Cheshire Street and show your support for Pride 2014! #FreedomTo
Shop online for your outfits HERE and #showuswhatyagot!