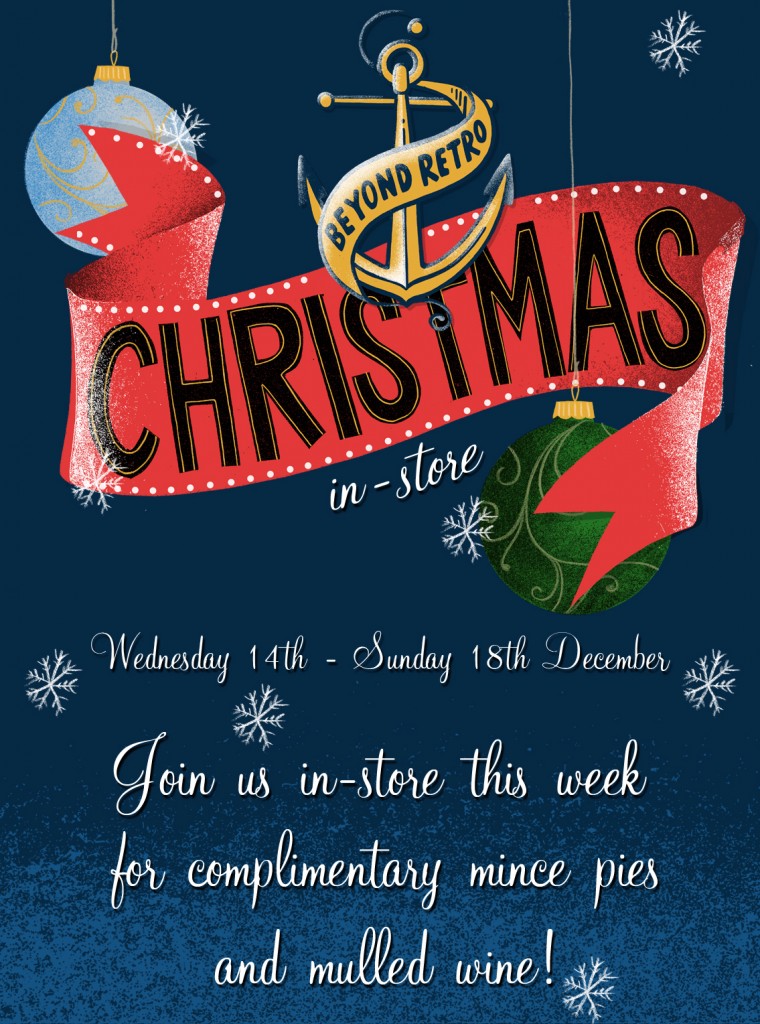 This week and next, Beyond Retro really gets into the swing of all things festive.  From Wednesday through to Sunday we'll be offering complimentary mince pies and mulled wine in each of our stores.  So if the winter winds are freezing your bones, make sure you pop in and warm yourselves up.  Ahhh, bliss! Our fruity festive offerings will be available at the following times:
Saturday 10th & Sunday 11th:
All day
Wednesday 14th - Friday 16th:
From 5PM
Saturday 17th - Sunday 18th:
All day
Wednesday 21st - Friday 23rd:
From 5PM
Christmas Eve:
All day You lucky things - happy shopping!