COMPANY MAGAZINE SHOPPING NIGHT
Put together our fave fash pack at Company magazine, a generous helping of vintage gems and a gaggle of eager shoppers, and what have you got? A shopping recipe made in heaven and a bangin' Thursday night, that's what! Come and join us for our FREE Vintage Fash Party!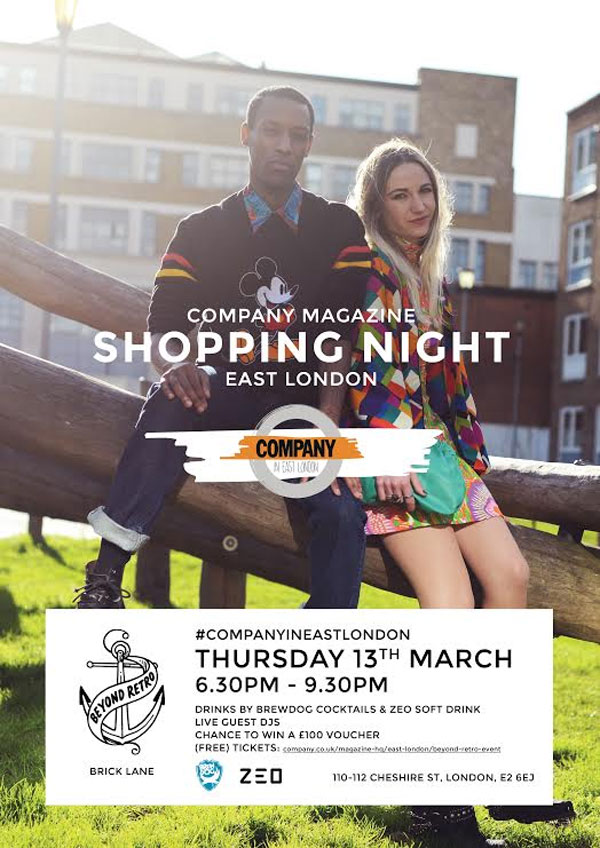 For one night only, team Company will be on hand to edit our rails and help to style up looks! There will be copious cocktails from our guys at Brewdogs and their underground bar, Underdog, yummy grub from The Breakfast Club and some groovy tunes headed up by our very own DJ. Oh, and a goody bag to boot!
For selfie fans, there is also an Instagram competition to win £100 vouchers!
What more could you want? Get in there quick to snap up a place! Just register HERE and pop along for FREE!
The deets: BE THERE OR BE SQUARE!
When? 13th March, 6:30- 9:3pm
Where? Beyond Retro, Cheshire Street