You've guessed it - Coachella is back baby!
In the UK we're no stranger to festivals all-summer-long, but while we'll probably be suffering in dull grey weather for some time yet, those who are lucky enough to get a ticket are currently living it up in the world's most glamorous music festival. For two weeks, the world of celebrity descends on Coachella Valley in California to soak up the sun and new sounds. Anyone who's anyone is there - from the Jenner sisters to Alexa Chung and #badgalriri.
At Beyond Retro, festivals are our all time favourite occasion to dress for. The combination of styles, patterns and textures is endless.
Here are some fab looks from some famous Coachella attendees that you can recreate with vintage garms and accessories!
1) Kendall Jenner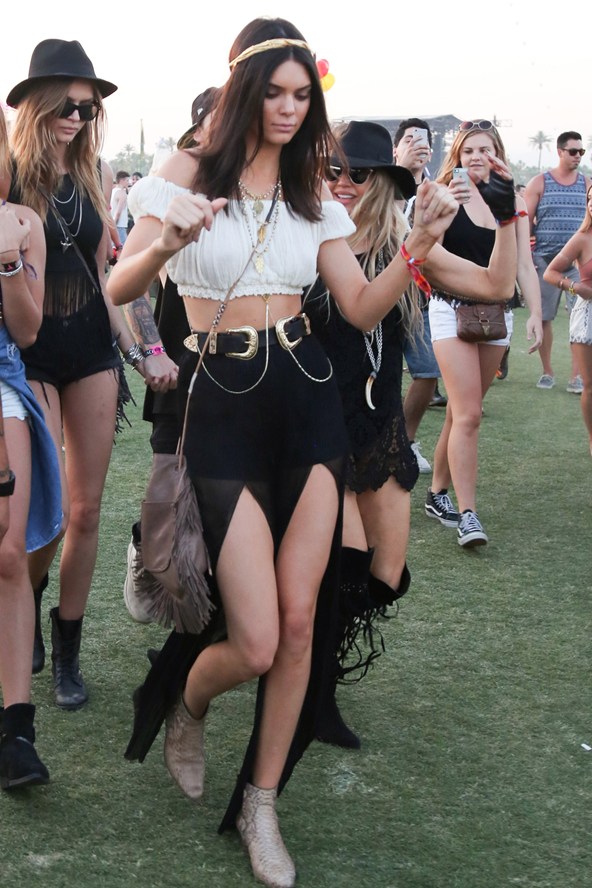 We love how Kendall has paired basics with statement accessories. For everyday wear, this may seem over-the-top, but at festivals anything goes! Check our our selection of
vintage belts
and
bags
that will add va-va-voom to your outfit.
2) Katy Perry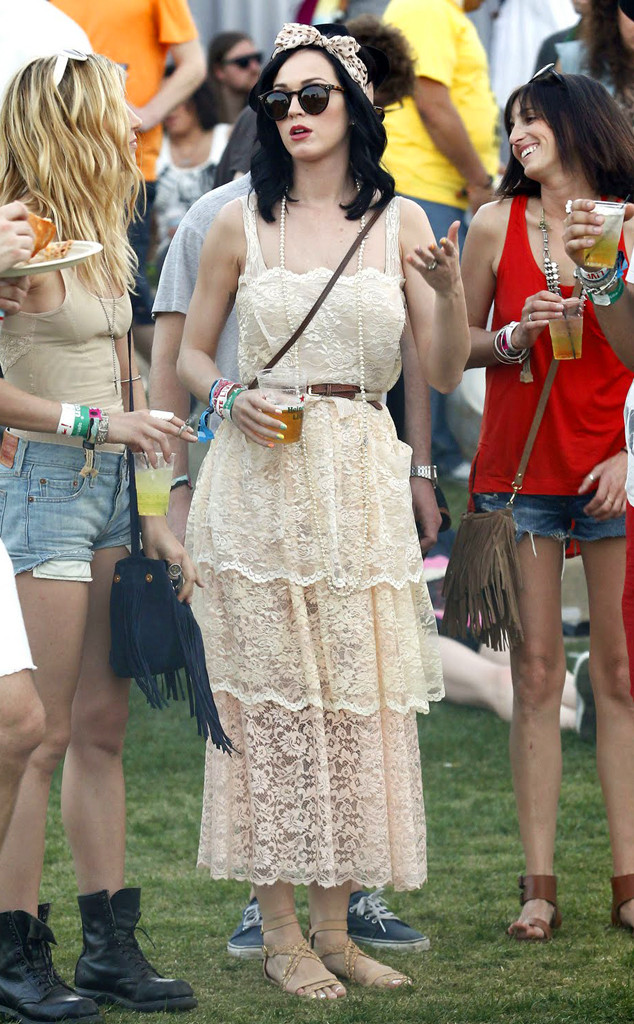 It's so funny how Katy picks a festival of all places to look ladylike and demure. Not a squirty cream canon in sight! If you're after shades, we've been hard at work sourcing range of vintage inspired styles, including frames by
spitfire
, an independent, London based label who share our love for bold, beautiful fashion. If you're digging Katy's dress, shop
lace dresses
here!
3) Suki Waterhouse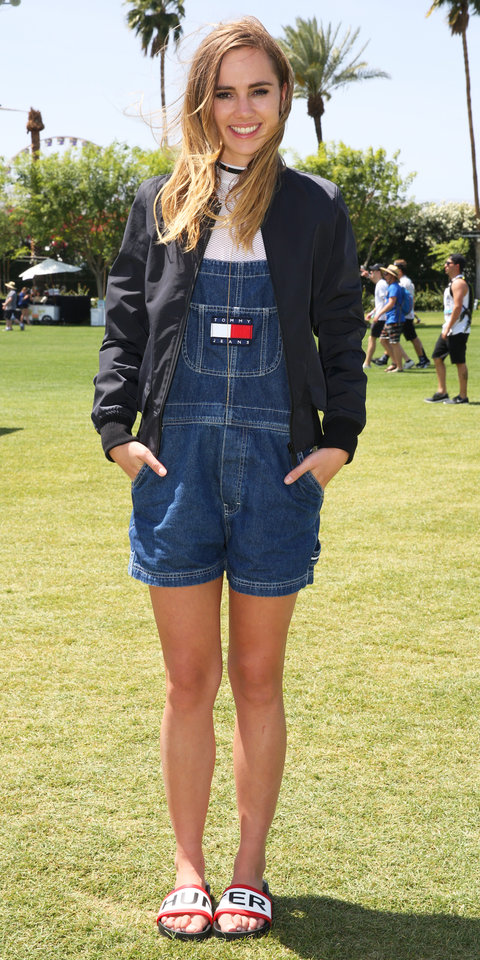 This look is right up our street. To recreate it why not pair some
vintage dungarees
with a
Beyond Retro LABEL cropped bomber
?
4) Rihanna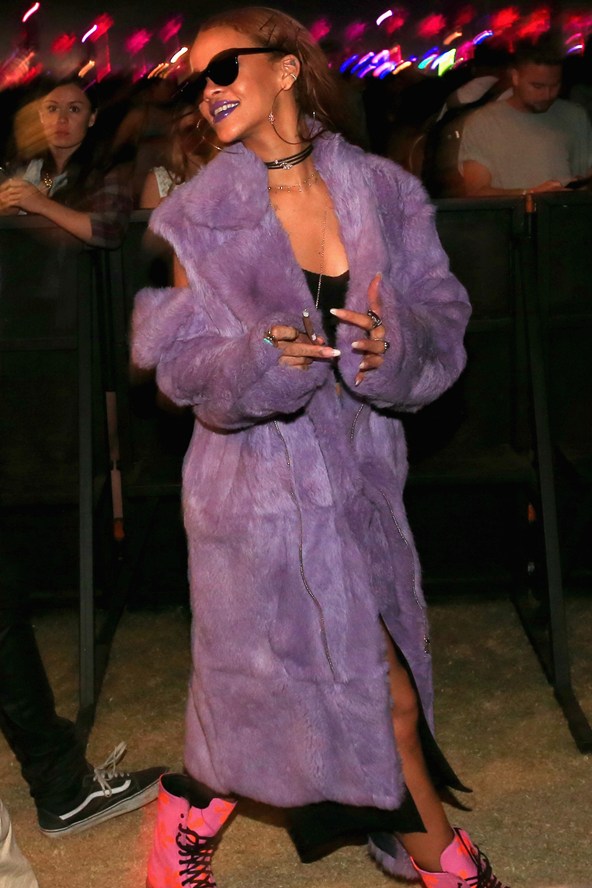 I mean, it doesn't get much more fabulous than this, does it? Only Bad Gal Riri could pull this off! We've got Dr Martens coming out of our ears in store! Or
shop our faux fur coats here
!
5) The Weekend & Bella Hadid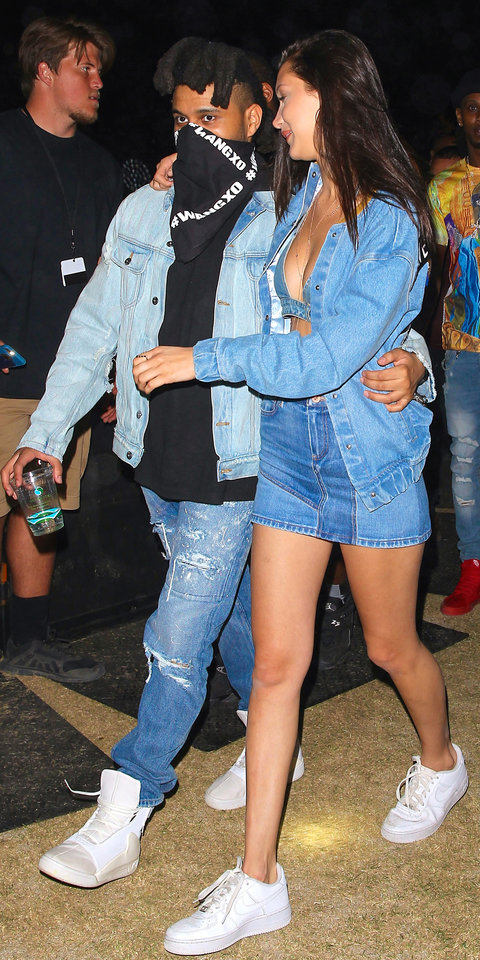 The couple who dresses together, stays together?! We hope so. In a nod to pop culture icons Britney and Justin, Bella and her musician boyfriend have us in denim heaven!
Shop our vintage denim here!
6) Vanessa Hudgens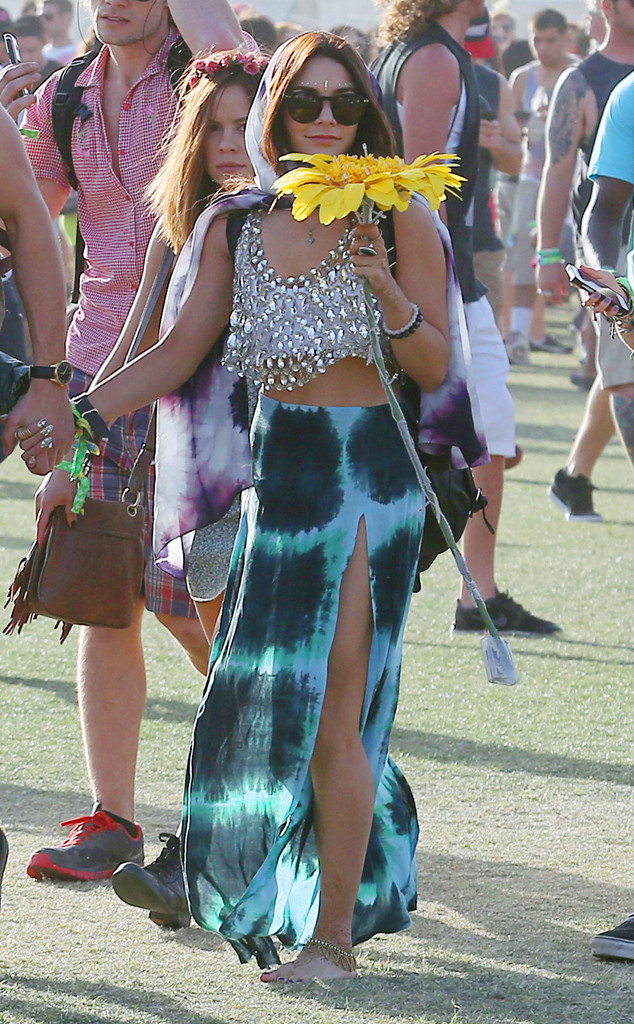 No one is better prepared for festival style than Vanessa Hudgens. The
High School Musical
starlet is famous for her girly boho-chic style. We love how she's paired a
sparkly top
with a long flowing
maxi skirt
, and we just want to steal that sunflower off her!
7) Solange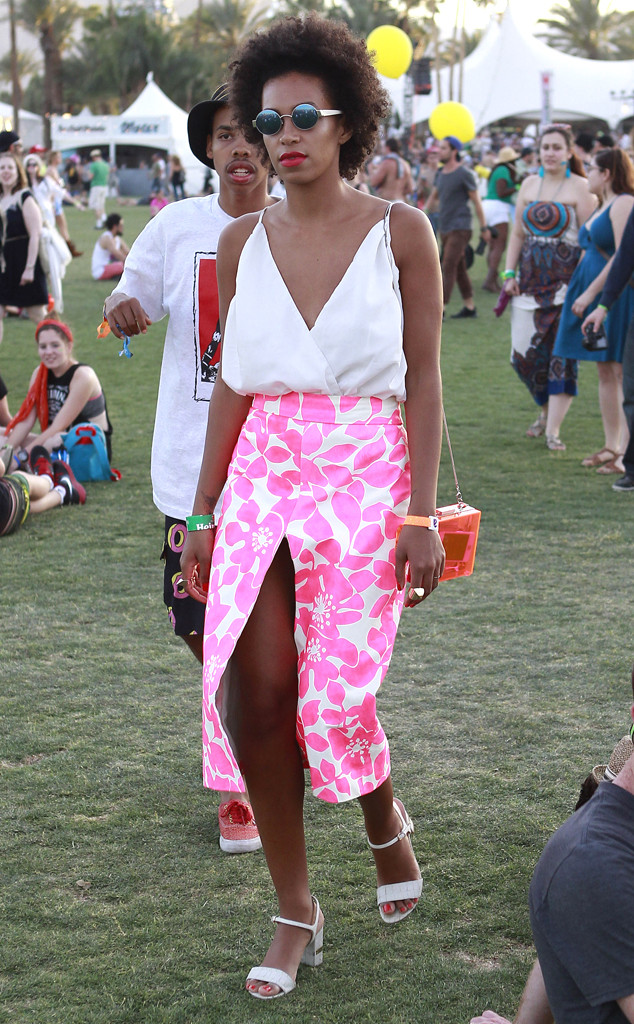 BOW DOWN TO THE QUEEN. Instead of blending into the crowd, Solange steals the spotlight as she sets that.grass.on.FIREEEE. There is absolutely nothing about this that isn't amazing.
If you're visiting our Cheshire Street store in search of the perfect festival outfit, or simply want to get your wardrobe summer ready, why not book a personal shopping appointment? Email
personalshopping@beyondretro.com
for more details!
Alternatively, if you want to get creative with vintage festival looks shop
WOMEN'S FESTIVAL
and
MEN'S FESTIVAL
online!
Until next time!
Words: Louis Staples