We caught up with mother and daughter vintage enthusiasts, Biddy and Mimi as they handpicked their fave party pieces and got chit-chatting about 1940s dresses and swoon-worthy prints. 
Shop Mimi & Biddy's Christmas Party Edit
What's your favourite era?
Biddy: I love the 1940s and 50s - I inherited some beautiful early 50s pieces from my mother and started sewing using her patterns. That and watching a lot of old Hollywood musicals.
Mimi: I fell in love with vintage because of my Mum's collection of 1940s and 50s. I like early 40s and even 30s too as the shapes tend to suit my figure.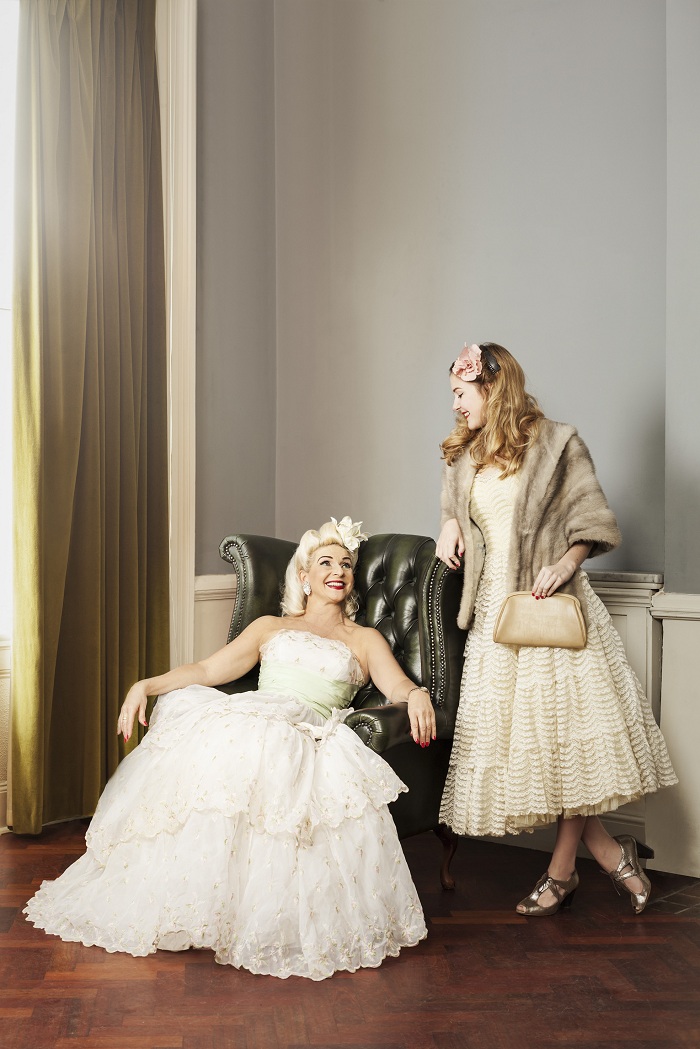 So you gals are no strangers to shopping vintage! What do you look for when going through the rails?
Biddy: I love 40s and 50s vintage so tend to focus on fabrics first, especially prints. It is always worth looking through everything – often a 40s frock will be mistakenly put into a 70s category, or a 50s in the 80s.
Always scrutinize the garment for damage or stains – my mother taught me to hold it up to daylight to reveal any pulling on seams or evidence of (shudder) moth.
Real vintage hunting takes time and a good eye. Years of practice also helps!
Mimi: I love prints and embroidery, especially folk-inspired embellishment, so I tend to scan the fabrics first. I look out for fun novelty prints too.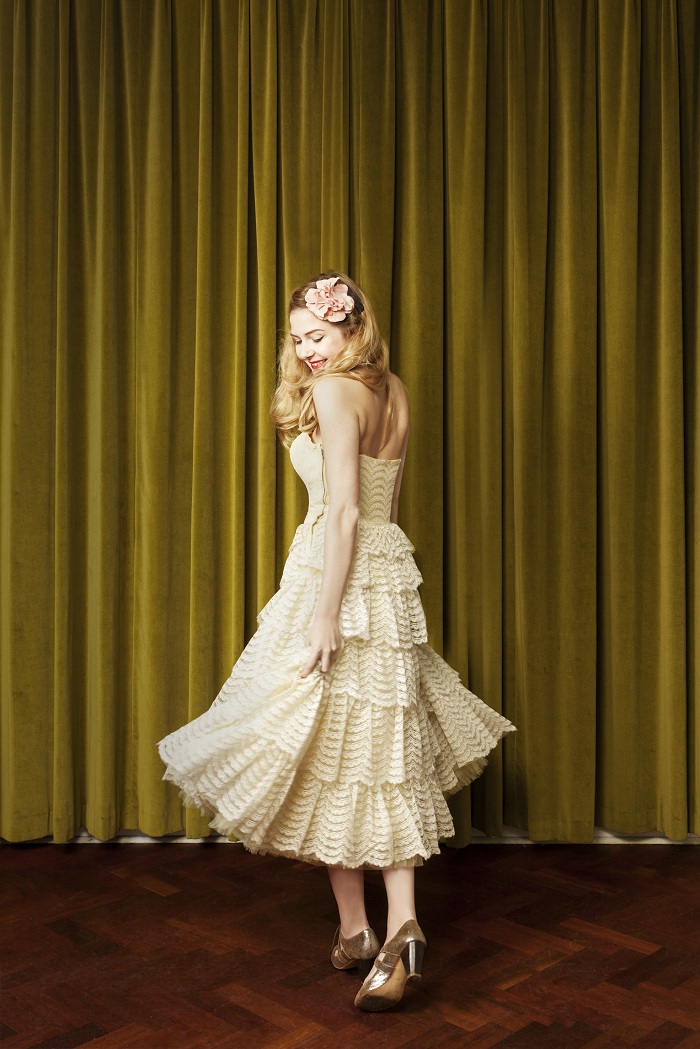 What's your favourite vintage piece?
Biddy: My favourite pieces belonged to my mother. The most beautiful frock I own- or will ever own- is a couture ballgown made for her for a ball to celebrate the Coronation in 1952. It's heavy oyster satin with a petal bust and huge skirts covered in soutache braid. I have worn it 3 times and it's always the belle of the ball!
Mimi: My latest acquisition is my favourite! It is a 1940s black crepe day dress with folk embroidery on the bodice and cuffs. I paid quite a lot for it but it is an investment!  I love that it has so much work lovingly stitched into it- and it is very flattering.
Photographer: Kensington Leverne 
Stylist: Naomi Rowland (Beyond Retro)