Beyond Retro are looking for fashion students to create a design that embodies 20th century fashion to have your work exhibited at two of our busiest branches. Your work will be showcased from January to April 2013 and will be presented to the fashion press and our wealth of design contacts. You will also receive £100 worth of Beyond Retro shopping vouchers to spend in-store! Beyond Retro is itself a fashion time capsule showcasing a dazzling selection of 20th century style. From the swinging '60s to '90s acid house, our clothes represent a wealth of history that helped shape modern Britain.
What do you think should be added to our time capsule? We want you to create a design that embodies the essence of 20th century fashion. Your design can be take any form (photography, illustration, graphic design, etc.) as long as it fits into an A0 lightbox (46.8 x 33.q inches).
Your work will be exhibited in four light boxes outside our Brick Lane store and one inside our Brighton branch. Please note there are four boxes to fill at our Brick Lane store, so you will need to create four similar designs. The best design will be exhibited inside the one light box at our Brighton branch.
This is an excellent opportunity to showcase your designs to over 100,000 store visitors, including the industry's most influential stylists and designers who regularly shop at Beyond Retro. This prize will also include a £100 Beyond Retro shopping voucher for you to spend in store!
Entries must be in by January 12th 2013. To enter, email your work to competition@beyondretro.com
Good luck!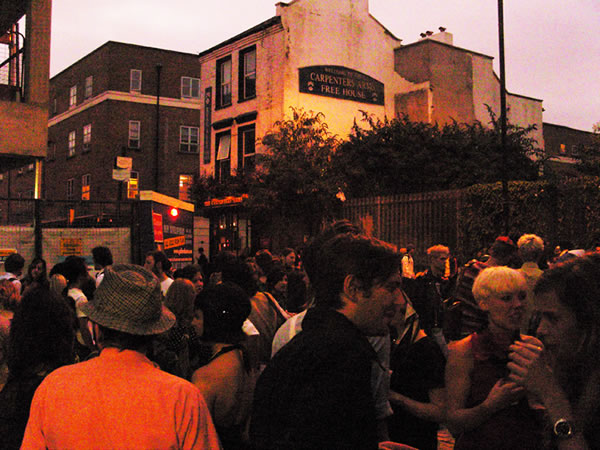 Light Box Exhibition Launch @ Beyond Retro Brick Lane
Terms & Conditions: Competition runs from Thursday 13th December to Monday 12th January 2013. Entrants may submit no more than one entry. Beyond Retro will not accept any plagiarised imagery. By submitting artwork for this competition, you hereby permit Beyond Retro to share the designs on all social media properties, press material and in-store with necessary artist accreditation.