We are very excited to welcome into our Dalston Cafe, Hannah Kent THE woman penned to set the literary world on fire this year with her highly anticipated novel Burial Rites.
This is Hannah's only UK appearance and signing so a fantastic opportunity to meet the lady herself for an insightful Q&A session and get a copy of the book signed.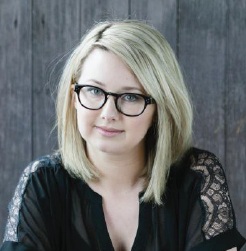 Join us for drinks and nibbles on Friday 28th March from 6.30pm-8pm for this FREE event, numbers are limited so to avoid disappointment please book your place please visit: http://billetto.co.uk/burialrites. Copies of the book will be available to buy in our Dalston cafe from Monday 24th March, alternatively you can order a copy here.
Longlisted for the Bailey's Women's Prize for Fiction 2014.
In northern Iceland, 1829, Agnes Magnúsdóttir is condemned to death for her part in the brutal murder of two men.
Agnes is sent to wait out the months leading up to her execution on the farm of district officer Jón Jónsson, his wife and their two daughters. Horrified to have a convicted murderess in their midst, the family avoid contact with Agnes. Only Tóti, the young assistant priest appointed her spiritual guardian, will listen to Agnes's side of the story. As the year progresses and the hardships of rural life force everyone to work side by side, the family's attitude to Agnes starts to change, until one winter night, she begins her whispered confession to them, and they realize that all is not as they had assumed.
Based on a true story, Burial Rites is an astonishing and moving novel about the truths we claim to know and the ways in which we interpret what we're told. In beautiful, cut-glass prose, Hannah Kent portrays Iceland's formidable landscape, in which every day is a battle for survival, and asks, how can one woman hope to endure when her life depends upon the stories told by others?
- See more at: http://www.picador.com/burialrites
Already tipped for Hollywood, there is some very exciting news regarding none other than Jennifer Lawrence...Read the gossip here and if that's not enough here is a little bit more..!
This is the start of what is set to be a very exciting and fun book club that will meet monthly in the cafe, we will release more details of how to sign up and the next few titles we will be reading very soon!
#BurialRites
#RetroBookClub