It's not just cool cats from the capital that have wowed us with their style, our resident street style photographer Camilla has been busy snapping the beautiful people of Brighton especially for Beyond Retro. Check out these lovely Vintage Foxes she spotted out and about, including some that have graced our Brighton store with their fabulousness...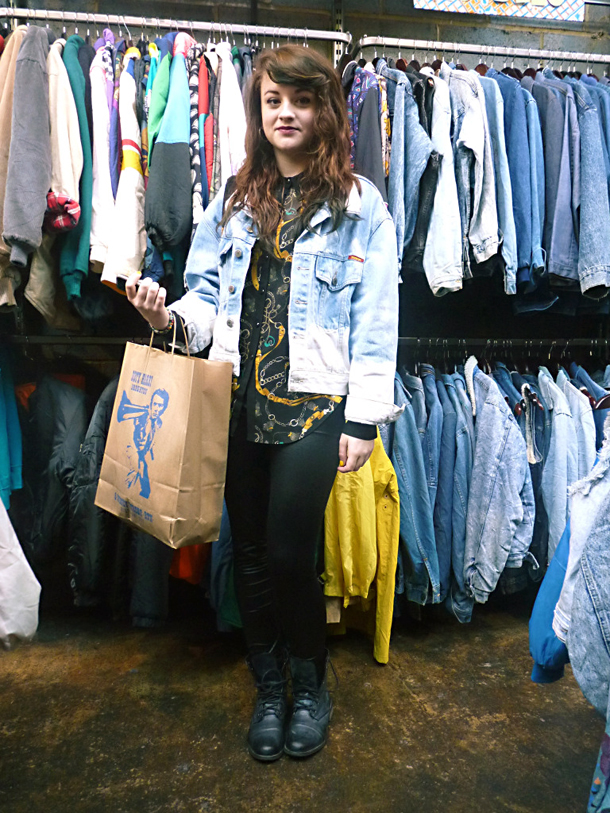 We love this cute mix of 90s brocade print and the bleached denim jacket. Good combination of boxy and soft. Very Versace, madame.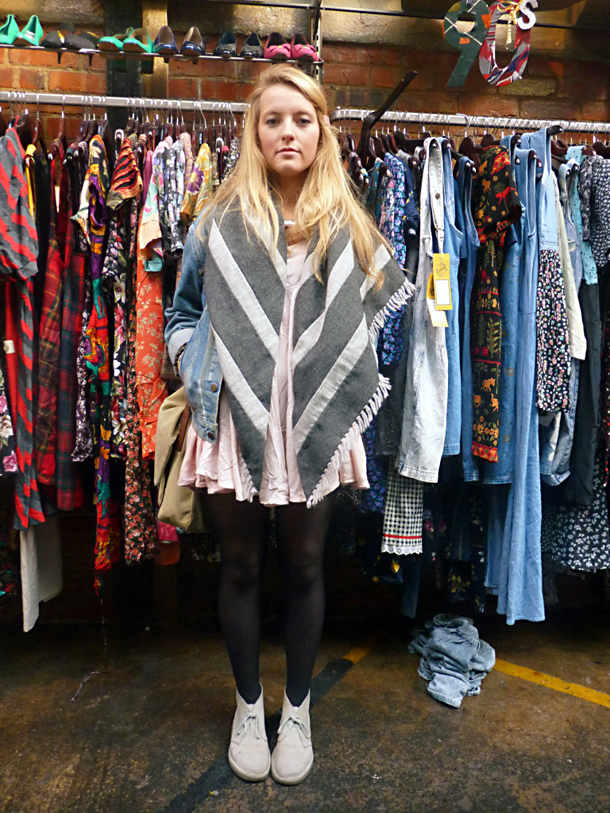 Our favourite spring colour combination; baby pink with dove grey. Simple yet effective, perfectly tackling the pastels trends without being too sugarcoated and Barbie-esque. And with super cute desert boots, lovely look to step into Spring.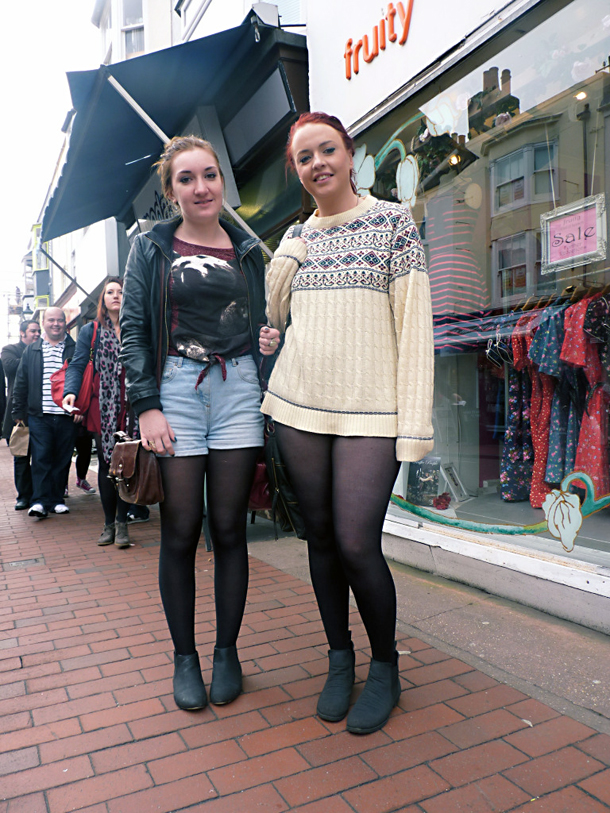 These two vintage lovers appear to have sneakily knicked their boyfriend's jumpers and t-shirts, making them into their own. Teamed with teeny weeny hotpants, this makes for a great pair of laid-back and very cheeky ensembles.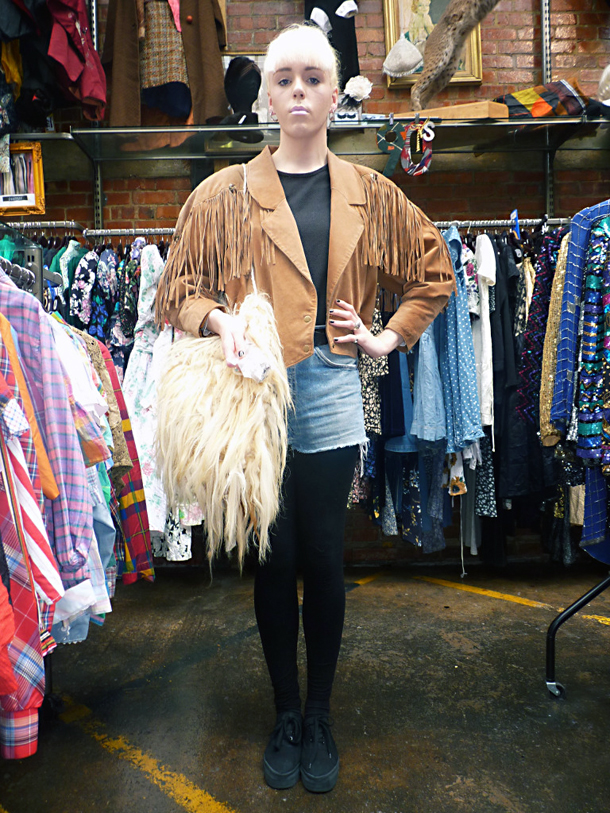 That bag. Wow. What an ingenious use of recycled hair-extensions! Blondie here shows us how to make a casual outfit stand out with unusual accessorises and a clever mix of textures. We particularly love this yummy Native American suede jacket.