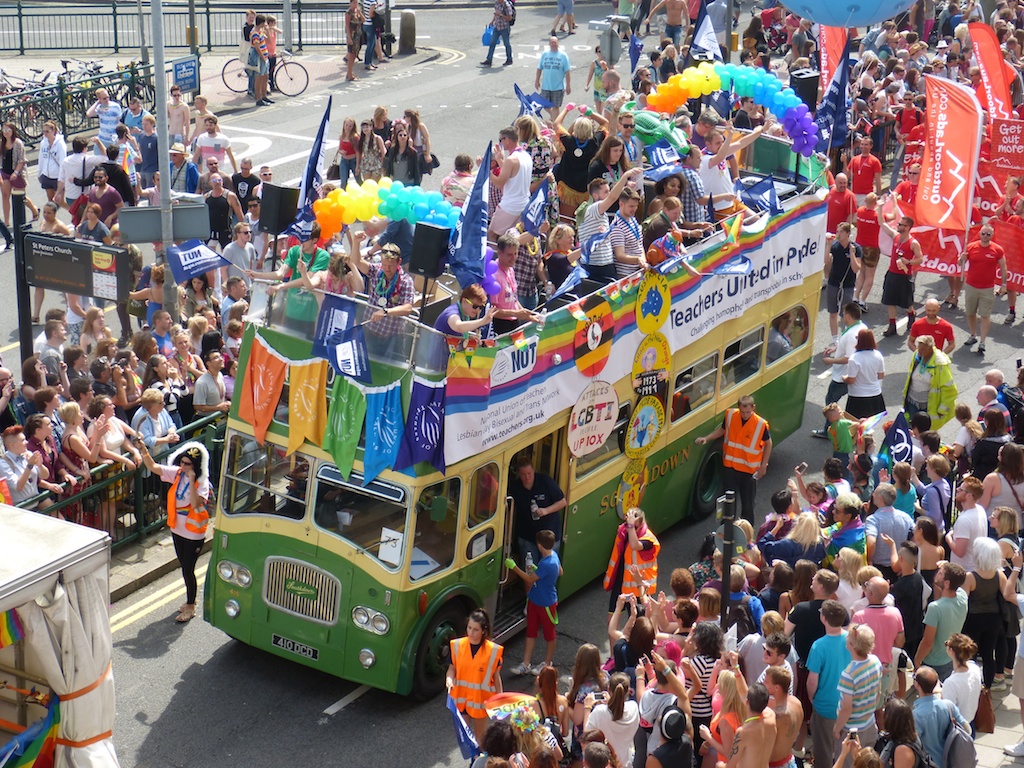 Brighton Pride is here!
With the highest proportion of same-sex households, same-sex marriages and civil partnerships in the country, it's fair to say that Brighton is the best place to be gay in the UK. In fact, as many as 1 in 5 of residents are thought to be a member of Brighton's vibrant and colourful LGBT community.
Aside from the sheer number of LGBT people, Brighton has earned the title of the UK's unofficial "gay capital" for the large support network available it's residents. This includes an LGBT specific mental health charity, a homeless LGBT persons charity, student organisations, sports clubs and, of course, a gay bar or two.
It's not quite clear historically when Brighton first became a haven for gay people. Brighton has always been a place where people from across the south have escaped to have a good time. It's thought that in the early 1900's the number of garrisoned soldiers combined with Brighton's lively reputation led to lots of… shall we say… "debauchery". The rest, my dears, is history!
Brighton Pride began with a gay demonstration in October 1972 by The Sussex Gay Liberation Front, followed by a full pride march in July 1973. Pride returned to the city in 1991 with a march against Section 28, the law which prohibited children learning about gay relationships in school. The first contemporary Pride took place in 1992 and began to increase significantly in size in future years with the support of sponsors, pubs, clubs and drag artists. Fast-forward a couple of decades and now Brighton Pride is recongnised as the UK's biggest Pride festival, attracting an estimated 290,000 people to the City over the weekend.
At Beyond Retro, we believe that everyone should be able to love who they love and identify as they please without judgement or discrimination. We're proud to have a store in such an exciting area that is home to interesting and diverse people from all walks of life. Brighton really does sum up our whole ethos as a company. With the horrific Orlando massacre only barely behind us, it's more important than ever that we shout louder and prouder than ever before.
If you're in town for Pride this weekend, our Brighton team are bursting with excitement to see all of your fab outfits and join in the fun, so do pop in and say hello if you are nearby!
We hope that everyone has a Pride weekend filled with laughter and glitter!
Lots of Love,
BR HQ
x
Words: Louis Staples