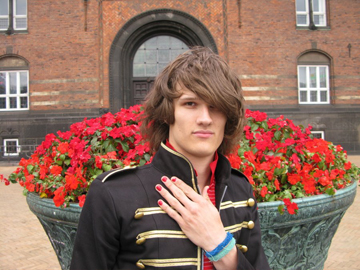 Image courtesy the
Face Hunter
It seems these days that every boy you meet is in a band, and now several of them are sporting band jackets. I don't mean in a Ramones leather jacket kind of way, I'm talking about 'marching band geek' jackets. Yes the very same kind of band that every 80's film took the micky out of is now becoming cool again. Band jackets and the music industry have been having an on again off again love affair since the Beatles appeared on the cover of Sgt. Pepper's Lonely Hearts Club Band album dressed in eye-catching custom-made military-style outfits in satin dyed day-glo colours (The suits were designed by Manuel Cuevas, who also designed Johnny Cash's black suits). The years have seen Adam Ant, Michael Jackson, and now Coldplay rocking the look.

It's also thank in a large part to the military trend we have been seeing the last few seasons bolstered by the fall collections of designers such as Alexander McQueen and Temperley London .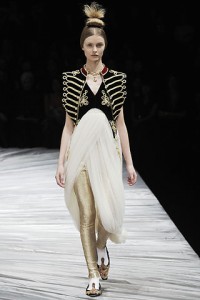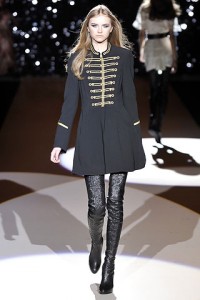 Alexander McQueen - Fall 08 RTW * Temperley London - Fall 08 RTW Images courtesy
Style.com
Hip hop culture has also latched onto the trend with artists such as Santo Gold, Chris Brown, and Lupe Fiasco wear marching band or band inspired jackets.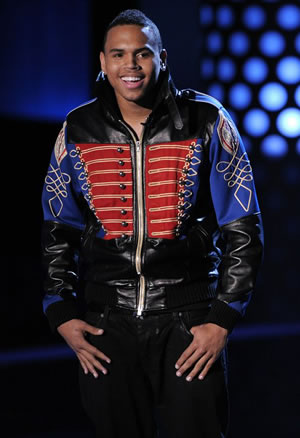 Chris Brown - The MTV movie awards 2008 Image courtesy
The Urban Gent
Of course it was not long before the stylish boys of London took the look to the street.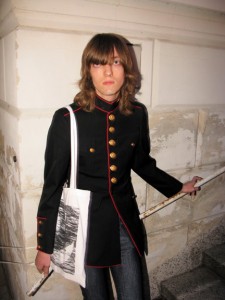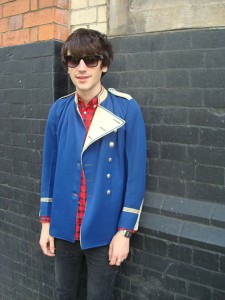 Facehunter
Beyond Retro staff Want in? Well lucky for you Beyond Retro has just received some amazing band jackets starting at only 4o pounds! Plus another 200 unique and different band jackets are on their way to us from America!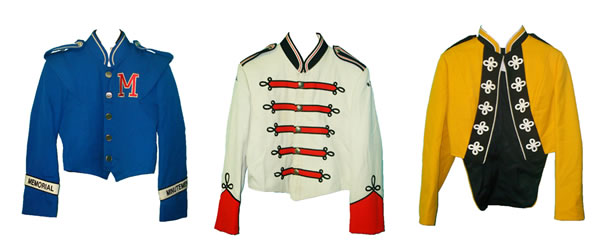 Beyond Retro band jackets – Blue jacket £40, Cream jacket £75, Yellow jacket £65
Come on boys (and girls), you know you always dreamed of being in a band…