Lucy of Lucy J Loves arranged a 'Bloggers Gone Wild' day including a lunch date, cocktails, goodie bags, dress-up challenges and plenty of Beyond Retro vintage. Last weekend they descended on our Brick Lane store, poised and ready for action. Here's what they got up to...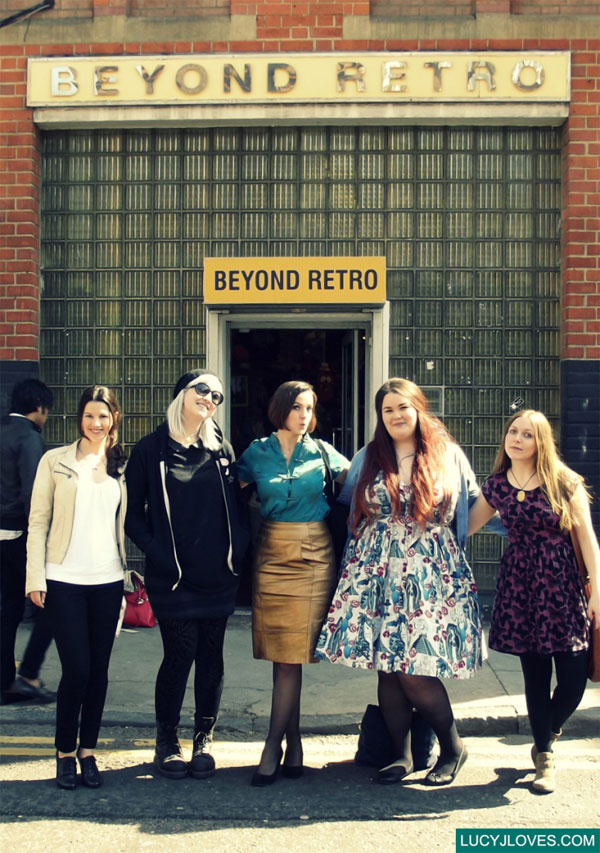 Lucy, Lucy J Loves: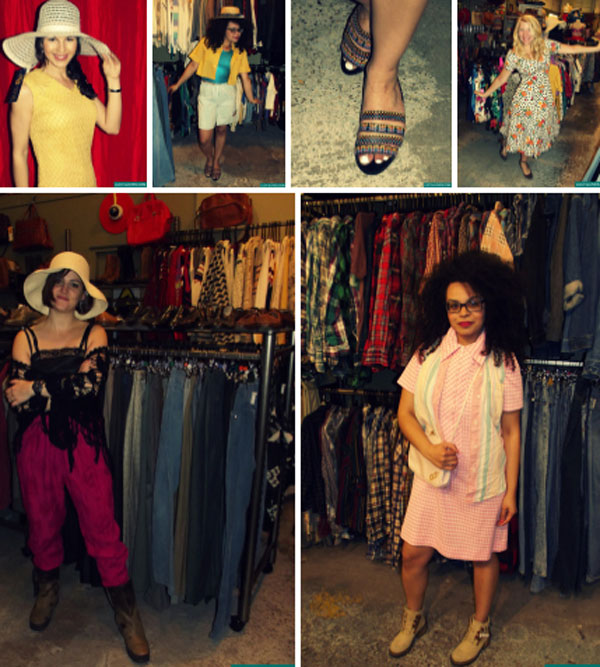 Caroline, Sparkles & Crumbs: 
"Beyond Retro is tucked away behind a warehouse-esque exterior right in the centre of Shoreditch [we all swooned over the Technicolor, comic book-style street art we spotted everywhere on our walk there]. But don't be fooled by the unassuming shop front: step inside, and you'll find yourself inside every style-lover's wildest vintage-themed dream. Rails and rails of gorgeous gowns [1970s prom dresses! Silk kimonos! Flapper frocks!]… fiercely accessorised mannequins sporting dashing turbans and retro sunglasses… silk scarves and Bianca Jagger-style sunhats and flamingo shoes!"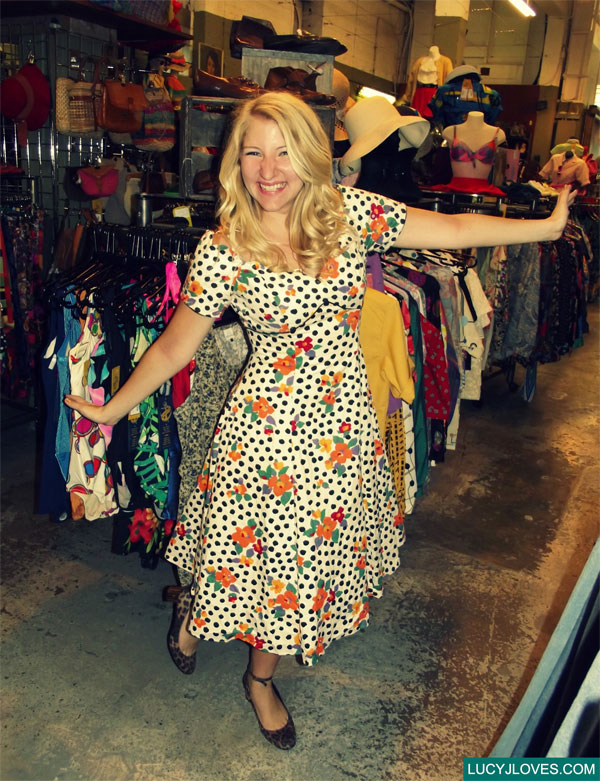 Kat, Zombie Noises: 
"I'd been dreaming about heading to the shop for a couple of years, thanks to having a flatmate who was obsessed– and now I see why.
At one point, I was running around the shop with a pile of fifteen or so items in my arms. (I'd like to apologise to the Beyond Retro retail staff for being THE WORST CUSTOMER. When I worked in clothing retail, customers like me would have made me roll my eyes SO HARD.)
I really threw myself into it, dragging huge piles of clothing around with me. I'd attempted the 'festival look' challenge, but my look was more on the point of 'adorable douche'."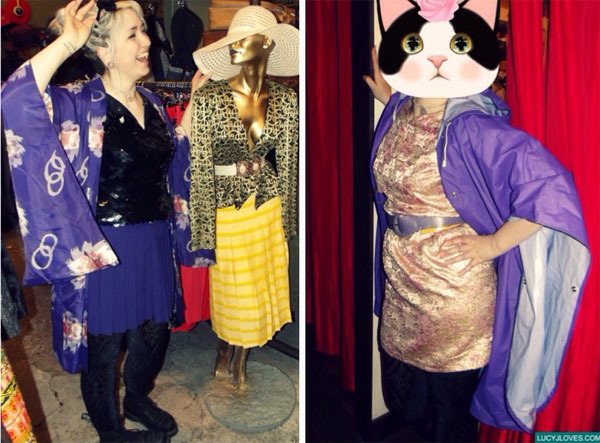 Nicole, A Life Less Beige: 
"Once our stomachs were satisfied, we admired the graffiti art of Shoreditch (photo-ops) and ventured in the sunshine to Beyond Retro where we were set with some style challenges. Anyone with a love for vintage clothing and an eye for style, will love this large clothing haven. 
With two rooms full of packed rails, dressed mannequins, footwear, hats, sunglasses, scarves and everything in between, there is a retro find to be found for any browsing shopper."