London ( as y'all know) was the epicentre of cool for the hip young set of the swinging sixties - we had the Stones, Carnaby Street, Twiggy, Dusty and of course, Biba. The store may have closed its doors in 1976 but the memory of Biba has remained in the collective fashion consciousness as the stuff of style legend.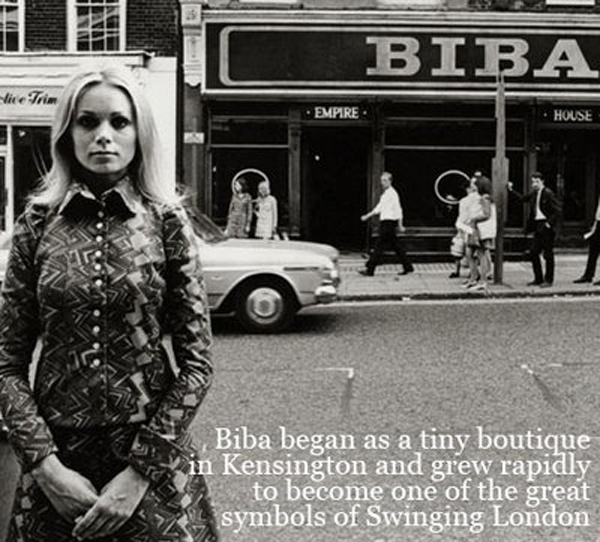 Biba's store front
The Biba brand began life in sixties London as 'Biba's Postal Boutique' a small mail order business run by Barbara Hulanicki and her husband Stephen Fitz-Simon. Hulanicki's first venture into the fashion arena was as an illustrator, having graduated from Brighton art College in the late 1950's. Biba quickly grew into the fashion mecca of west London, developing into a five-storey boutique on Kensington High Street. It offered glamour on a budget and was regularly frequented by, among many other, the Stones, David Bowie and Marianne Faithful. Biba was emblematic of sixties and seventies London - effortlessly capturing the youthful bohemian essence of these periods of exciting change.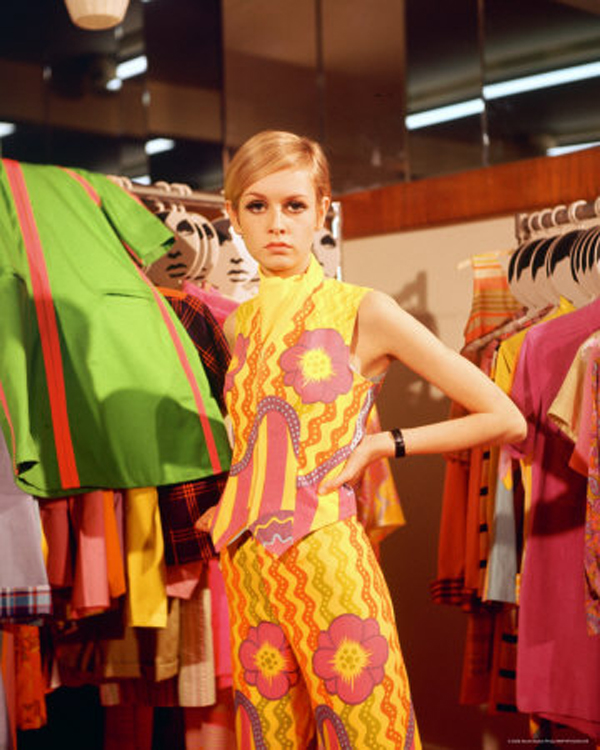 Model Twiggy in the Biba boutique
Many of Hulanicki's designs were inspired directly from the reworked fabrics of vintage 1920's and 1930's dresses. "My favourite store was Pontings, a department store that sold very old dresses. We used all of their fabric stock to make Biba dresses. The designs were very beautiful and dated back from the 1920s and 1930s." The young women of sixties London flocked to Biba to nab that perfect little
mod number
in dark colours of "mulberries, blueberries, rusts and plum". Dresses were hung casually from hatstands, while jewellery and other accessories were clustered into bowls. The interior of the shop was decorated beautifully with Victorian furniture and antiques.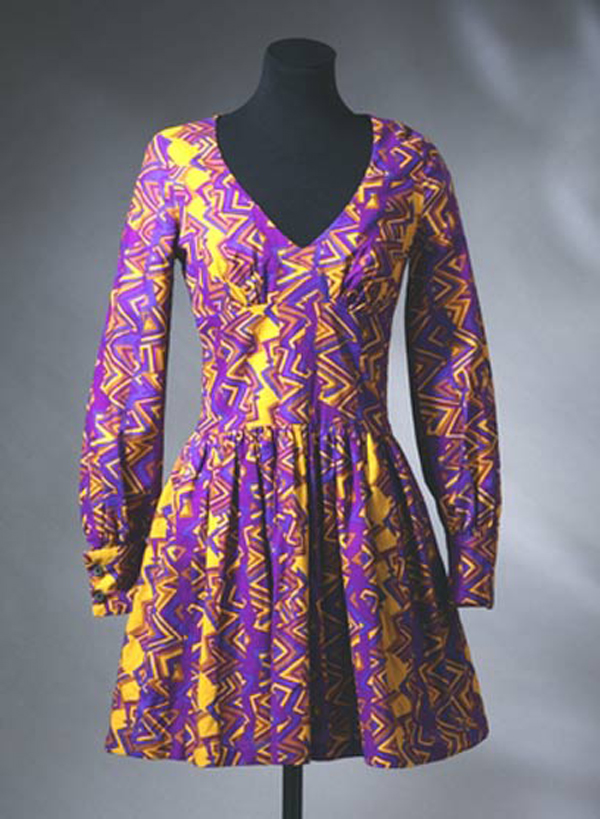 Mini dress, Barbara Hulanicki, 1967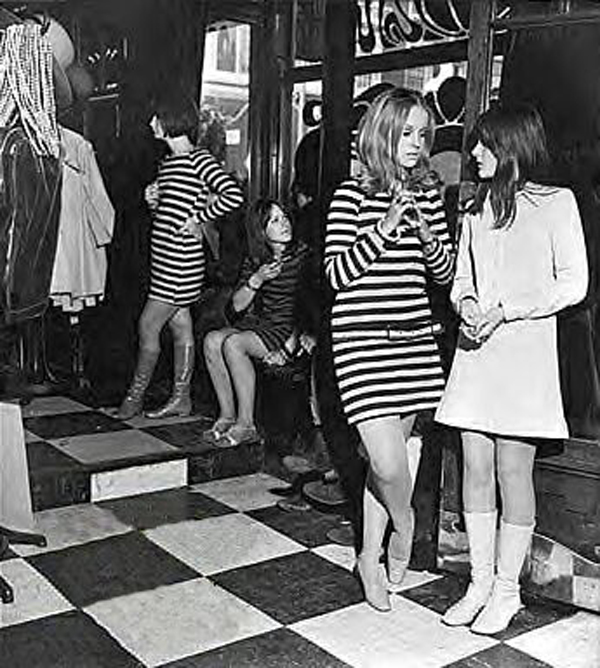 In the 1970's Biba relocated to an enormous building with an ornate Art Deco interior – Hulanicki's refurbishment of this space helped to revive the Art Deco movement. The building had an exotic roof garden (with live flamingos!) where Hulanicki would regularly host dazzling cocktail parties.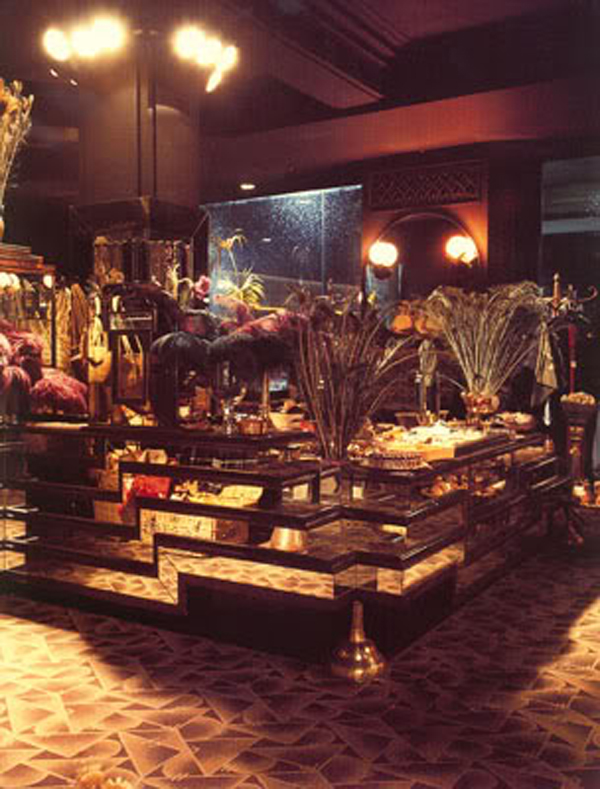 The Biba Art Deco interior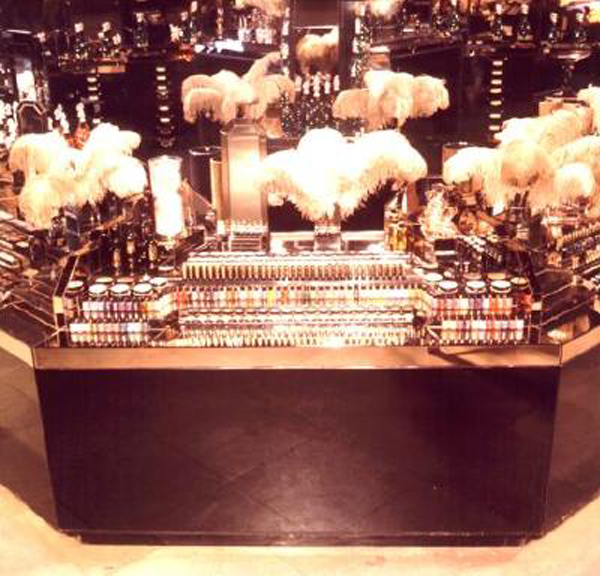 The Biba Art Deco interior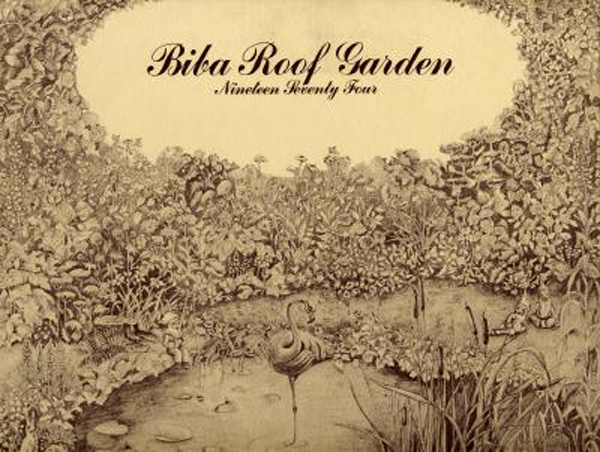 In 2010 Biba was successfully re-launched exclusively to
House of Fraser
. The designs have a great deal of twenties influence, which is of course bang on trend with everyone having a serious case of flapper fever of late (Aloha Great Gatsby!) Check out our Gatsby inspired style picks; because we of course
love the 1920's,
just as much as the next person. Biba's most recent designs are simple tees and dresses decorated with intricate art deco detailing.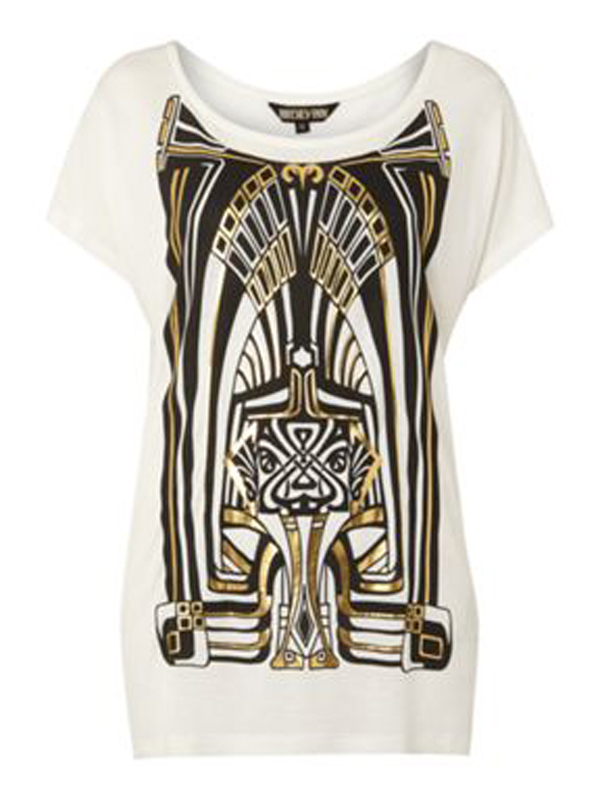 Biba t-shirt from a selection at House of Fraser
Beyond Retro has a treat in store for all you Biba loving babes and boys out there! On Thursday the 13th of June at
Beyond Retro Dalston
will host Barbara Hulanicki's book signing from 5-9pm at 92-100 Stoke Newington Road N16 7XB. 'Seamless from Biba' is a pictorial celebration of every aspect of Hulanicki's work and career.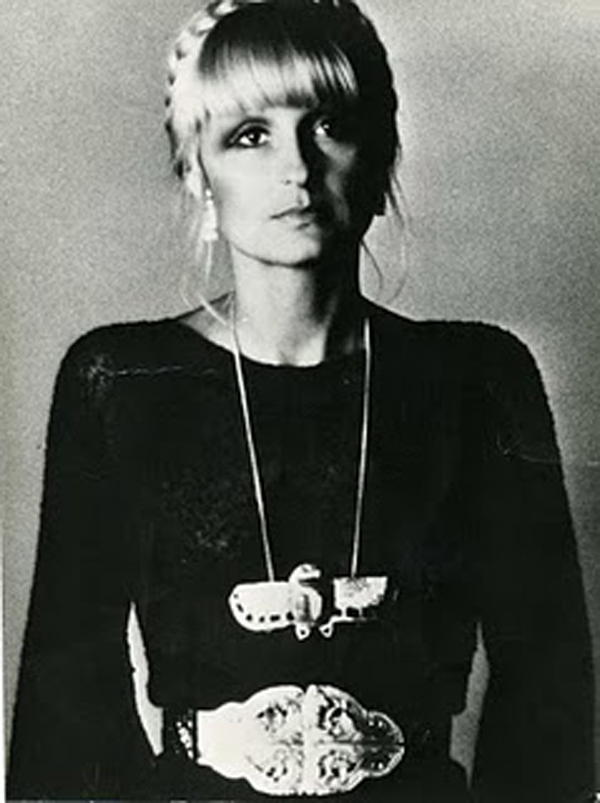 Barbara Hulanicki, 1960's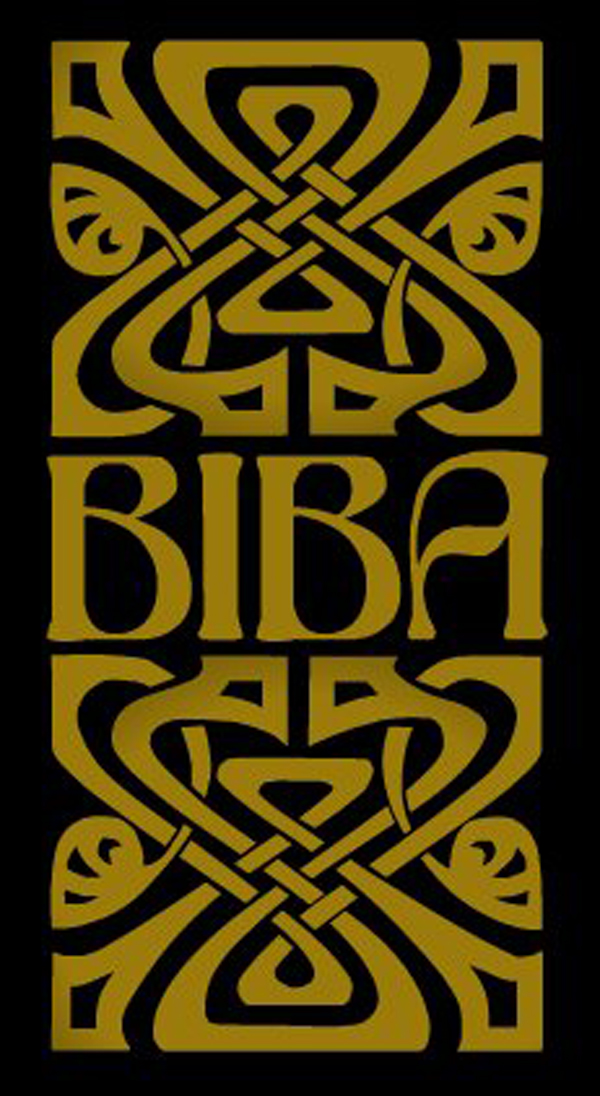 Iconic Biba logo