After a week of tips on how to look cool in a field this year, we've put our Get The Look! Festival Guides in one handy place so, whether you're staying local or flying abroad, there's no excuse not to look your best this summer!
Look 1: City Festivals
Staying local? London festivals are always an on-trend fashionable affair and sometimes more about what you and others are wearing than how the bands are playing. Whether you're be hitting Wireless in Hyde Park or Lovebox in Victoria, these 'City Festival Looks' won't have anyone thinking you don't belong in the VIP area next to Kate Moss and Alexa Chung!
Fellas - A relaxed and casual 80s 
Hawaiian shirt
, colourful, fun and on-trend will be your stand-out piece. Add a pair of smart white 
shorts
accessorized with a brown woven 
belt
to give your loud upper half a city smart edge. Throw on this 70's Levi's 
denim jacket
as the headliners come on for an edge of urban cool.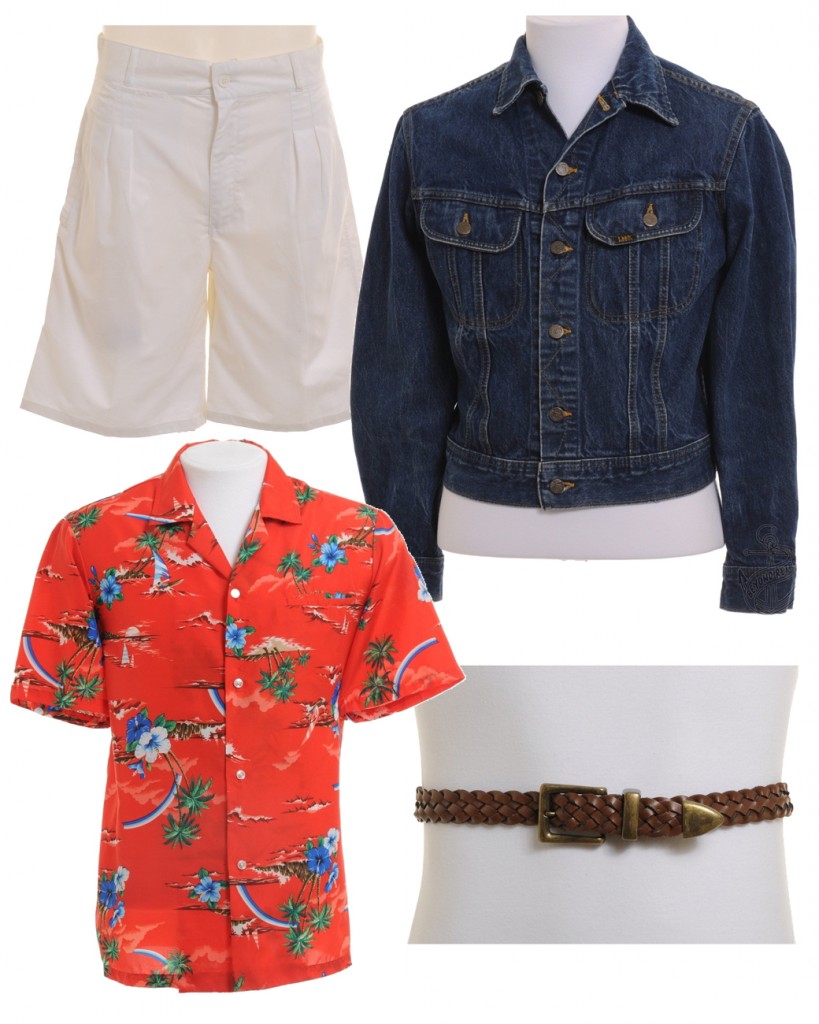 ___________________
Girls – 
maxi dresses
. Yes, we keep on screaming about them, and this peach novelty print halter neck number is certainly one to shout about. Throw on this amazing cropped black leather biker jacket and a straw wide
brimmed hat for an up to date look that'll definitely get those fashion bloggers and street style photographers fighting to be the first to take your picture!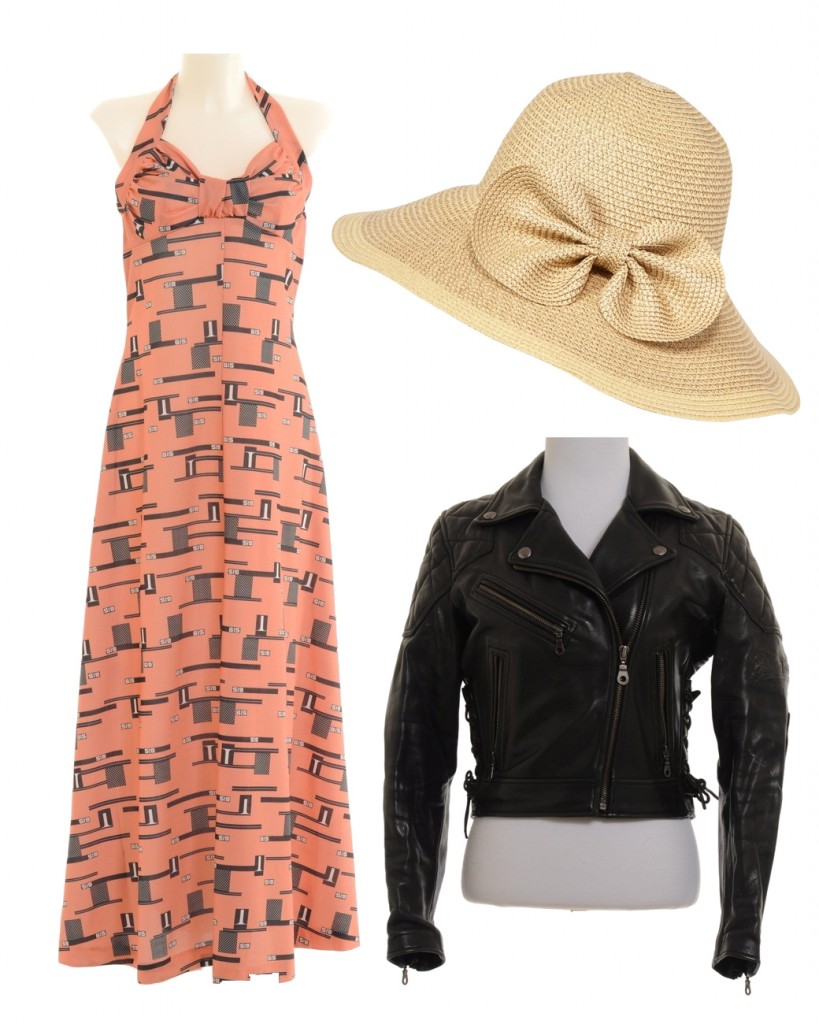 Look 2: Hippie Festivals
Whether you're hanging out at the healing fields at Glastonbury or Partying at the Secret Garden, you'll be reliving Woodstock '69 or the Acid House movement of the early 90's with our 'Hippie Festival Look'.
Our 'eco-warrior' look for the boys is one of utility and practicality. Ready to combat harsh weather and muddy fields, this 
green parka jacket
will keep you warm and dry as you manoeuver that slippery Glastonbury terrain. At dusk the 
tie dye T-shirt
and blue 
denim shorts
combo will make you boil under as you transform into full night time raver mode, ready to sweat it out in the dance tent.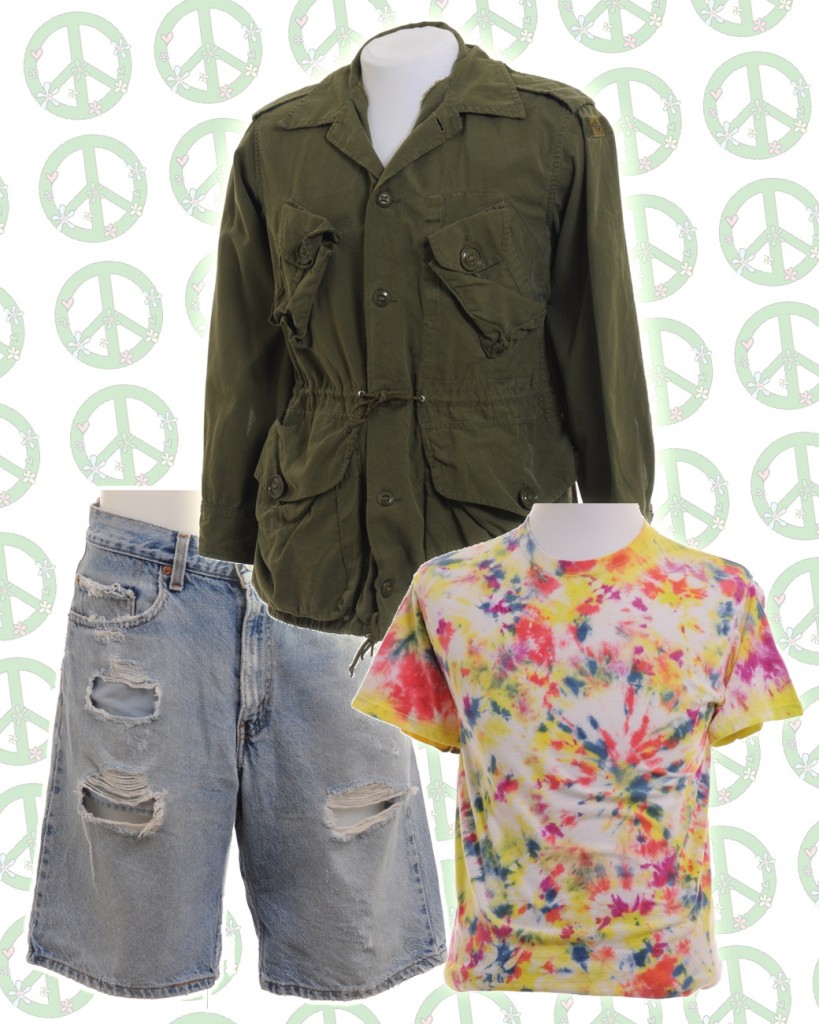 ___________________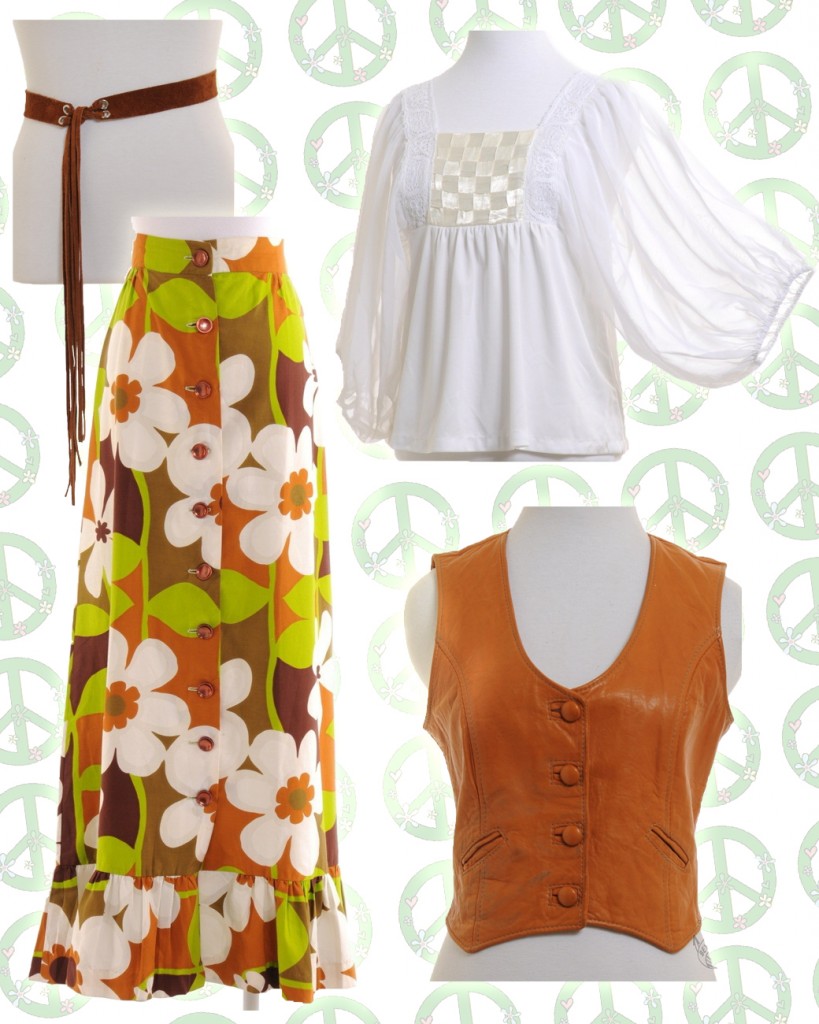 Look 3: Rock Festivals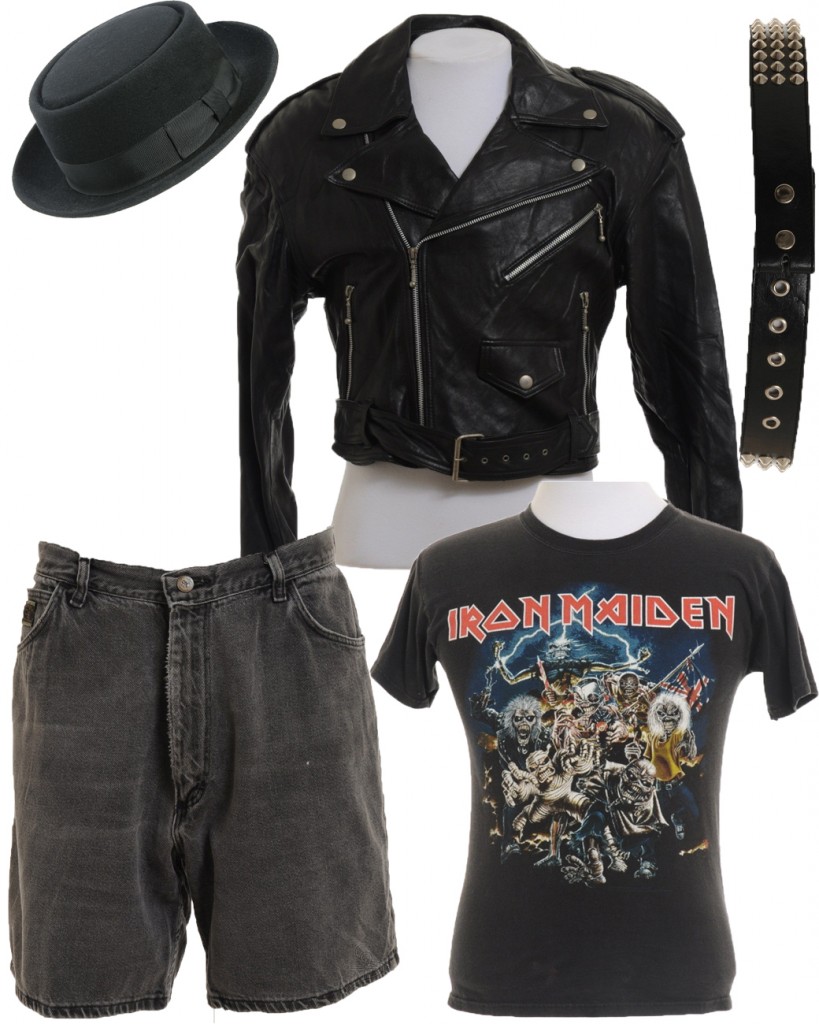 ___________________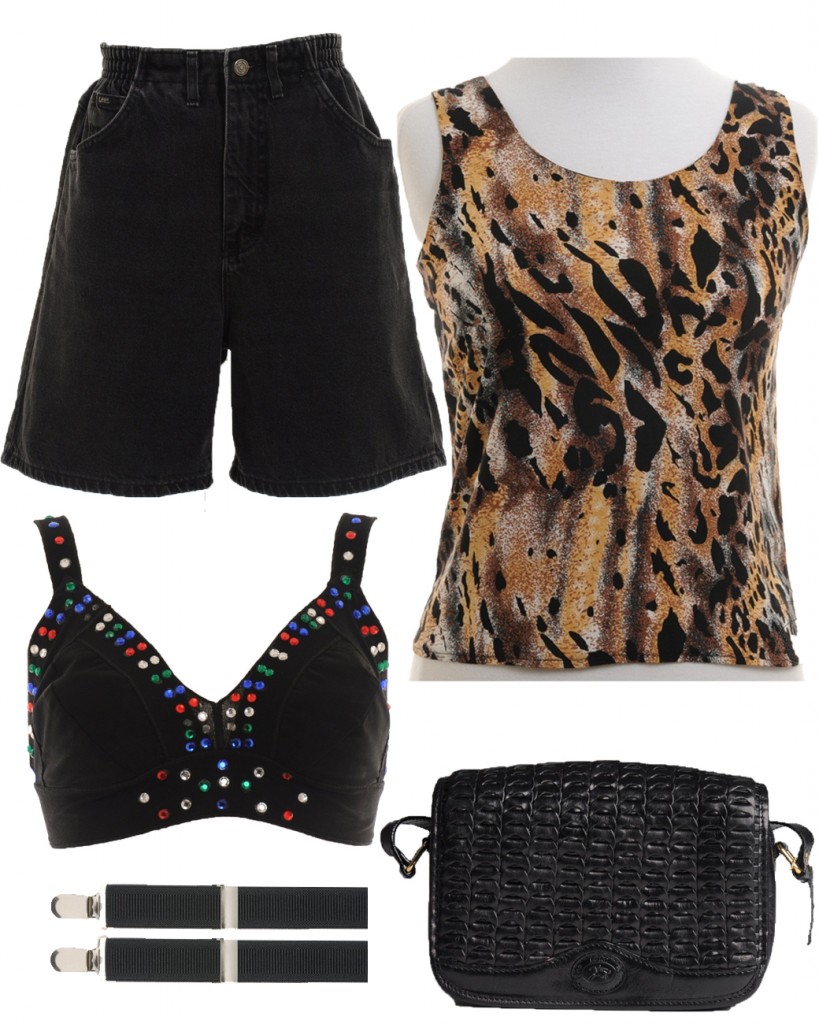 Look 4: Beach Festivals
Our beach festival look is bright and colourful with Hawaiian prints as our guide! Whichever festival you're flying to this summer, be it in Spain or Croatia, this outfit will keep your suitcase light as its multi-functionality will take you from the beach to the main stage and back again. All you need to do is remove a layer! In fact the bags we've recommended will probably be big enough to fit all your essentials in if you're following this rule.
The key piece is the swimsuit / swim shorts. Boys throw on a cool blue denim shirt as the sun sets and girls this pink skirt and sleeveless Levi's jacket will be the perfect evening look!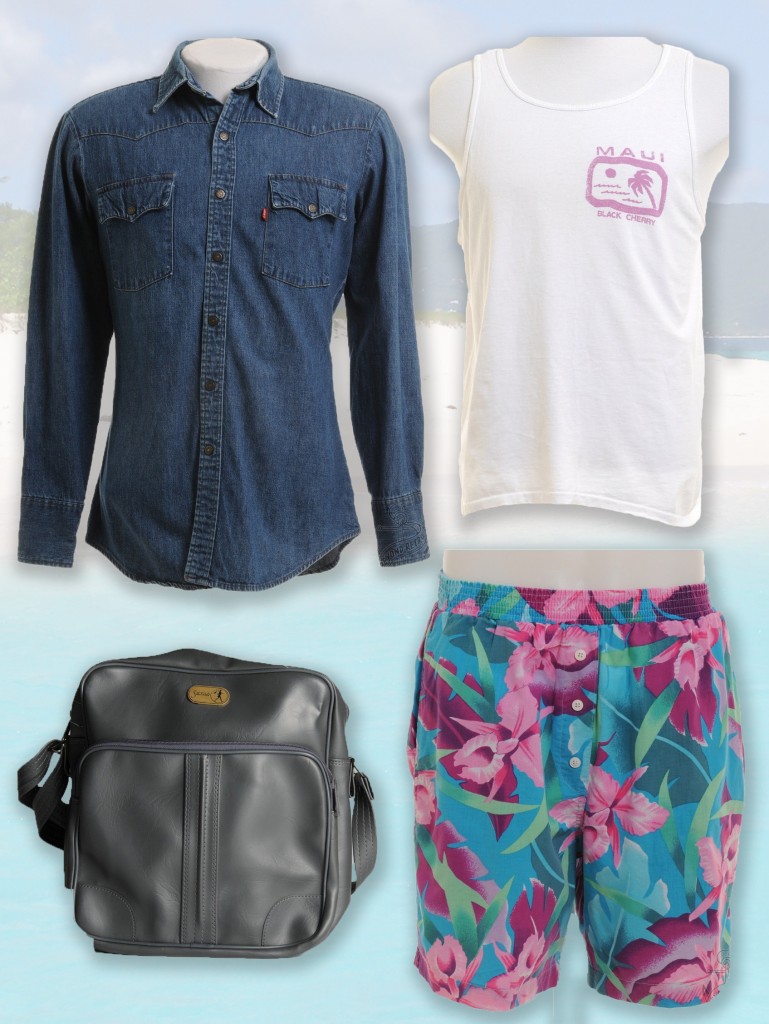 Levi's Denim Shirt | £24 | Buy 
Online
| See 
more like this
White 1980s Vest | £14 | Buy 
Online
| See 
more like this
Hawaiian Print Shorts | £24 | Buy 
Online
| See 
more like this
1980s Sports Bag | £24 | Buy 
Online
| See 
more like this
___________________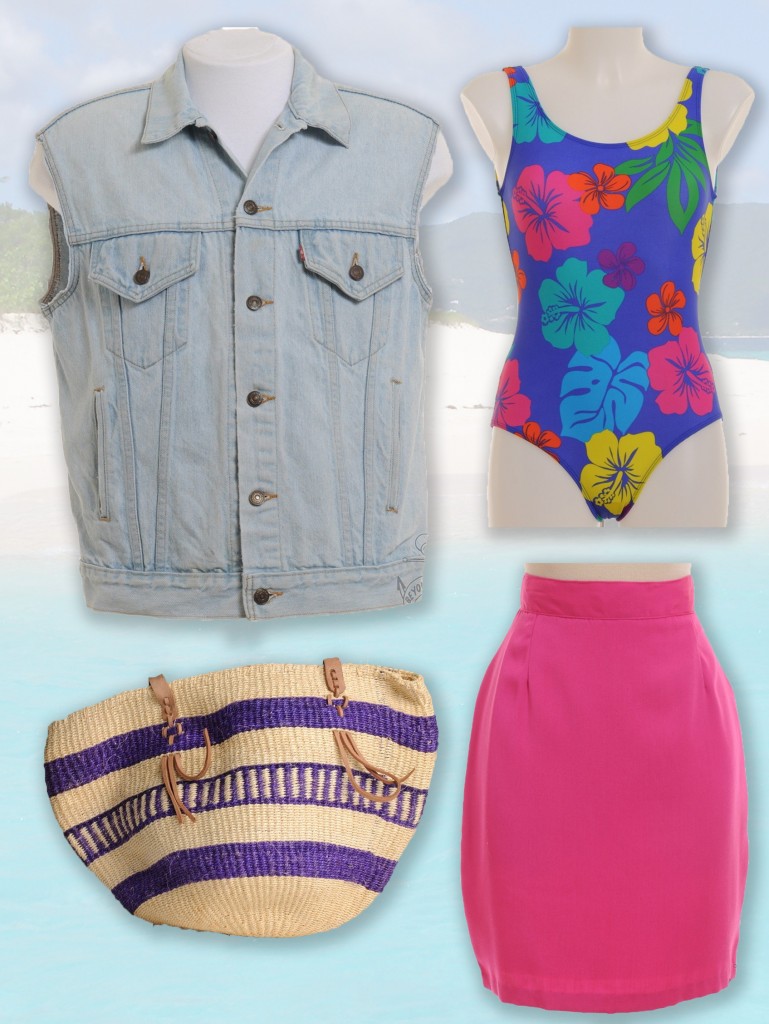 Sleeveless Levi's Denim Jacket | £24 | Buy 
Online
| See 
more like this
1990s One Piece Swimsuit | £8 | Buy 
Online
| See 
more like this
1990s Pink Skirt | £14 | Buy 
Online
| See 
more like this
Summery Straw Shopper | £20 | Buy 
Online
| See 
more like this
Look 5: Survival!
We end our Get The Look! Festival series on a more practical note; not dressing for a particular festival or musical genre, this last look is all about survival! As we all know, sunshine, blue skies and 28 degree heat can't always be guaranteed and this survival look will prepare you for torrential rain, galling winds and anything we know the unpredictable British weather can - and certainly will - throw at you this summer! We've all seen those mud slides at Glastonbury and even though some may find going for a muddy swim refreshing, we know that the vast majority of you will want to stay well away! So here's how to combat that dreaded forecast and still look your best...
Fellas - this 
1990s blue reversible rain jacket
will definitely keep you dry. It's also not too heavy so you won't have any problem tying it around your waist once the sun comes out.  Light blue on one side and dark on the other, you can swap and change this number throughout the festival so you're always looking fresh. Wear this woolen yellow, green and blue 
striped jumper
to keep you warm when hanging outside your tent discussing which bands played best and finish your look with some 
acid wash jeans
tucked into a pair of wellies to keep you looking on trend.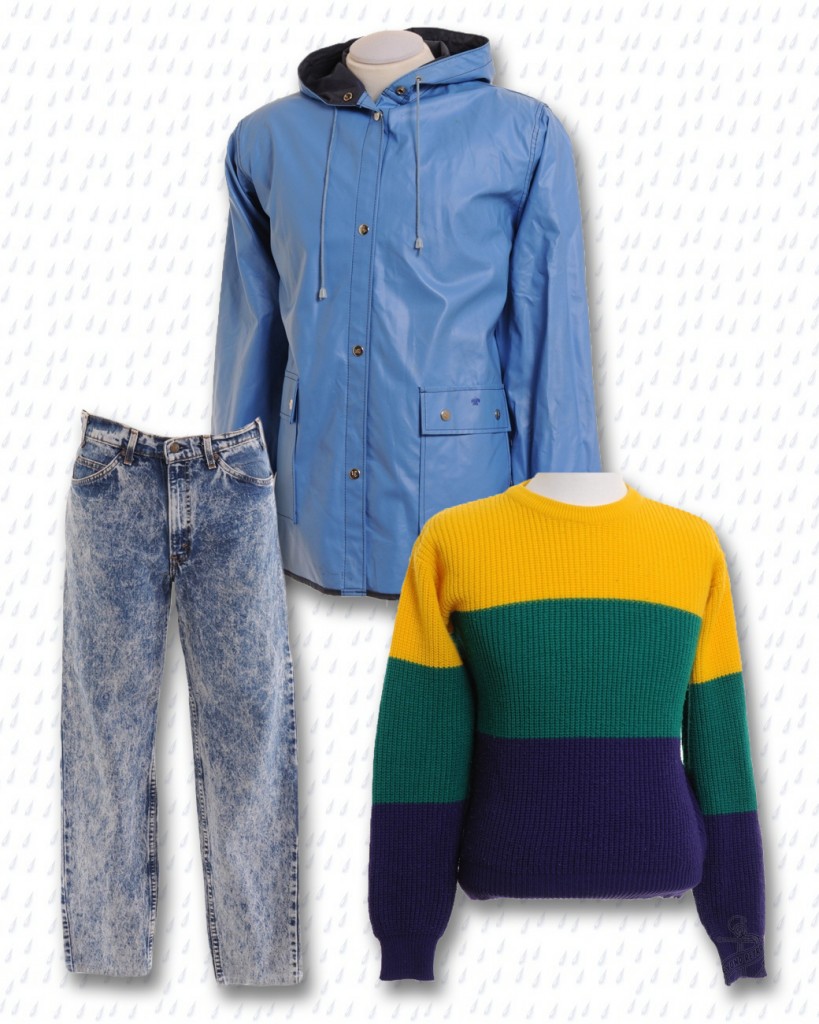 Blue 1990s Mac | £12 | Buy Online | See more like this
1990s Striped Jumper | £15 | Buy 
Online
| See 
more like this
Levi's Acid Wash Jeans | £20 | Buy 
Online
| See 
more like this
___________________
Ladies - a rain Mac is the must-have survival item and this bright red 90s gem has a great shape, being knee-length to keep you well protected.  This'll certainly make you stand out from the crowd (and hopefully rain clouds) so if you ever get lost, fret not, your friends will have no problem finding you in a second! Sweatshirts are also an essential item - as the temperature drops, throw this superb black and white tiger print on for warmth; the jeweled eyes are hypnotizing, don't you think?! Remember to pack a pair of thick tights for added warmth - we love this black pair with white zip detail. And finally, this leopard print stick umbrella will make your survival body armour complete!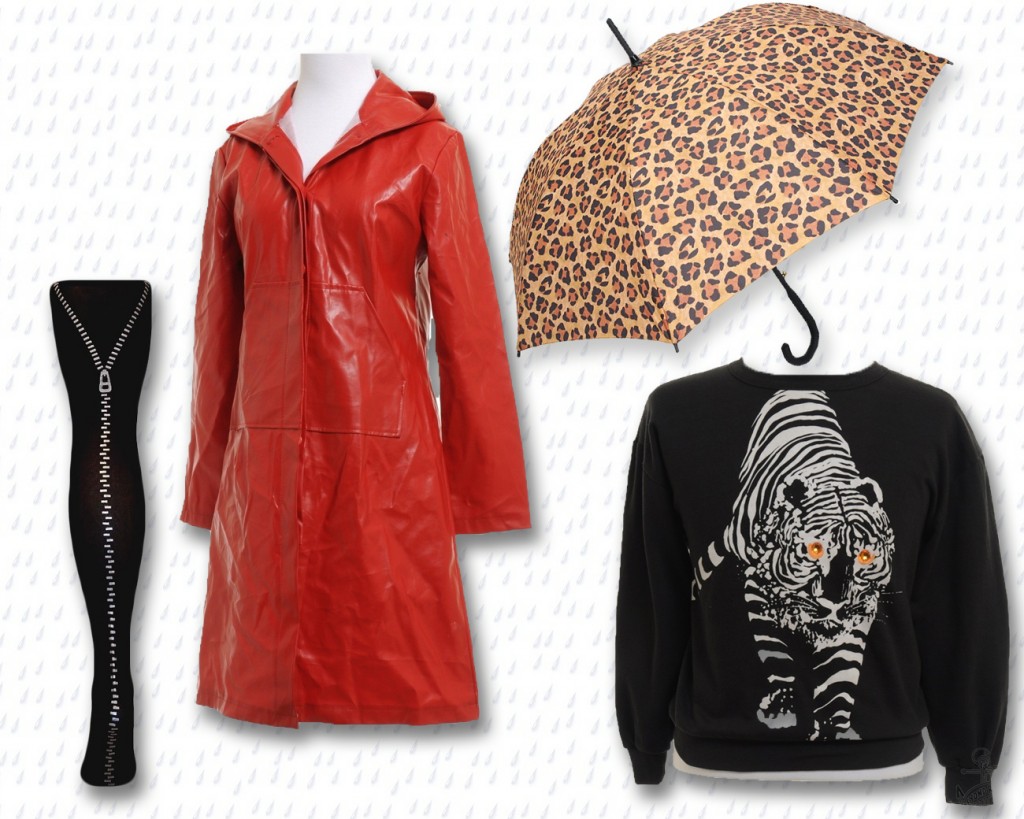 Red 1990s Raincoat | £22 | Buy 
Online
| See 
more like this
Tiger Sweatshirt | £22 | Buy 
Online
| See 
more like this
Black Tights with Zip Detail | £12 | Buy 
Online
| See 
more like this
Leopard Print Stick Umbrella | £18 | Buy 
Online
| See 
more like this