Exciting news for all vintage lovers and spend savvy shoppers..
This Saturday, our flag ship store in Cheshire Street will be opening up half of its floor to a brand new shop-in-shop, it's very own OUTLET! Well after seeing Sweden's new Malmo store we couldn't resist not to let our UK customers in on the action too.
Vintage must-haves will fill room 2 of our Brick Lane store with 20%, 50% & 70% off  all week, to ensure everyone gets more vintage for their money whenever they shop.
The concept behind the store is a simple one. Product will be whizzing its way into store weekly, these will be items not having been in Cheshire Street before on a 2 week rotation increasing in discount using a colour coded system, so its super easy to know just how much cash you will be saving.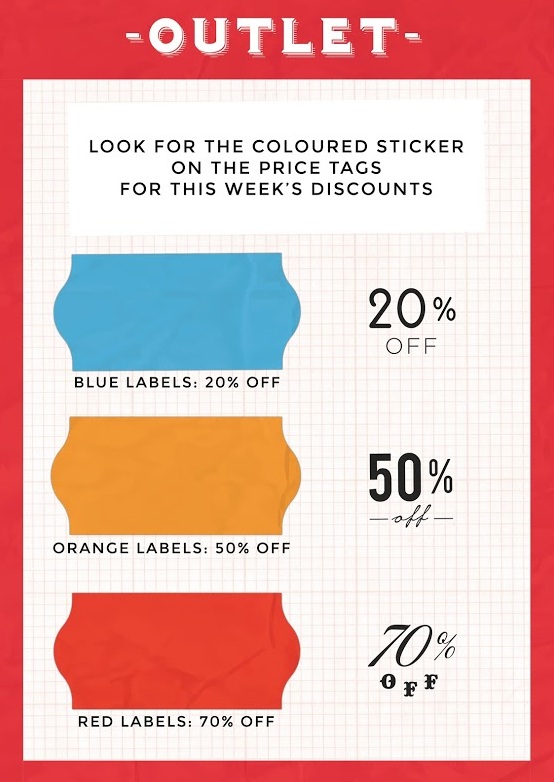 Shoppers will be able to enjoy a special opening weekend this Saturday April 12th  with 50% & 70% off everything in the marked down area, the best bit? This isn't a usual mark down of items left over from last season, instead you get your have your pick of some incredible vintage treasures for this summer!
Come and celebrate with us, head down to Brick lane from 10am Saturday 12th April to bag some amazing garb at an even more amazing price.
110-112 Cheshire Street, London EC2 6EJ.