You Say You Want a Revolution, well, you know - we all want to change the world. At Beyond Retro, we say we got a real solution - and today's second annual Fashion Revolution Day is the perfect time to tell you all about it!  
As you well know, we sift through a tidal wave of secondhand product to bring you an exhilarating pick 'n' mix of vibrant vintage fashion. But what about the stuff that's just not vintage enough? Only 1 in 1,000 items sorted actually makes it to our vintage department. Beyond Retro Label was launched as our answer to the other 999. After all, we're hoarders at heart - and we like to dig deep. This growing line of apparel and accessories takes our mission of recycling clothing one step further, by allowing us to reclaim and reuse a larger portion of the world's secondhand product.
How does it work?
We set aside an extra 120,000 pieces per year that can't be sold as vintage, and brainstorm new ways to cut and reconstruct exciting new fashion. Sounds complicated? It is: you can't always get what you want. So we work around seams and set our pattern pieces sideways to achieve a range of savvy styles for both Ladies & Gents. From simple "nip & tuck" pieces like cut-off shorts and shortened dresses, to fully-reconstructed bags and jackets, our Beyond Retro Label has something for everyone.
Meet the Makers
That's only half the story though. Fashion Revolution Day is about Meeting the Makers, and we don't want to keep you in the dark: every Label item is crafted straight at the source of our raw material, in India. Why India? Along with Pakistan and Dubai, India is a world hub for industrial secondhand sorting. We were already in town to source the vintage that keeps our stores stocked with items you love, and it was time to put down deeper roots. So in 2012, we made a more meaningful investment in the local community with the launch of our factory.
Unlike traditional contract-based manufacturing, full operation equals full responsibility: our team is our family, and we know them by name. Led by Raw Material Manager Padmini and Master Tailor Laxman, our 85 full-time employees are paid fair market wages and benefits. We've met our makers - and we'd like you to meet them too. These are the faces that make our Label range happen.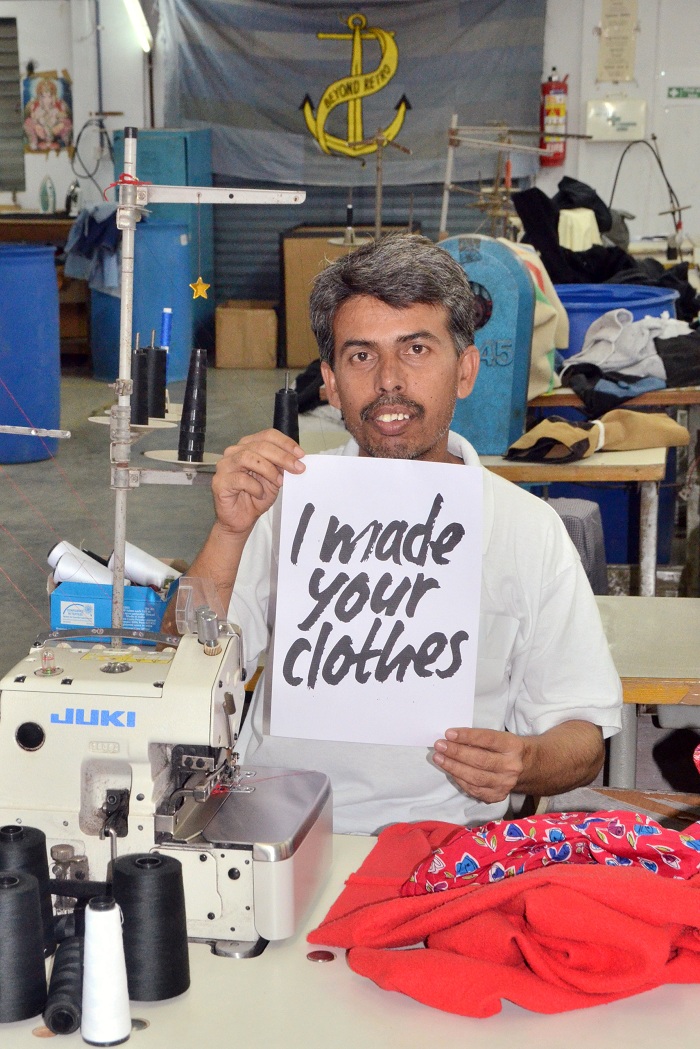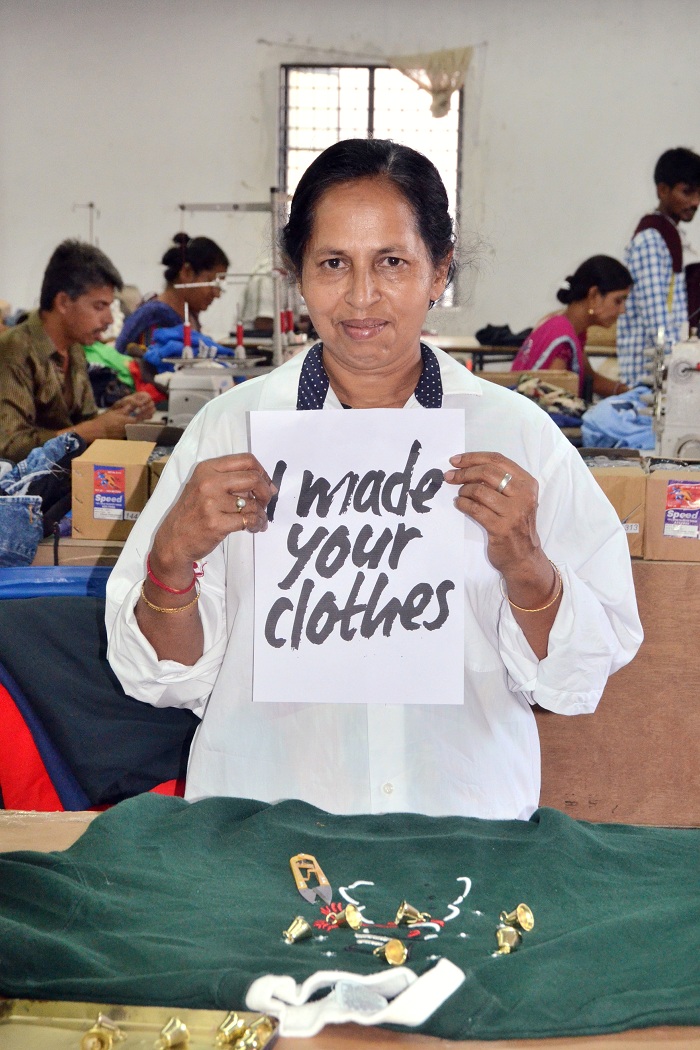 As Mick sang...If you try sometimes...you just might find...you get what you need! From what we can source.
Help us spread today's message with the hashtags #fashionrev #whomademyclothes #meetyourmakers #hoardersatheart #recycleretro, and check out our latest selection of Label product.