Beyond Retro LABEL Bags S/S '17
Beyond Retro LABEL S/S '17 Bag Collection
Since starting the LABEL collection in 2012, Beyond Retro has saved 600,000 items a year from landfill, making a positive impact on the fashion landscape and contributing to a more circular economy.
With 13 million tonnes of textile waste generated in the US every year, there is a growing and urgent global need to address the crisis of stuff. In a world of throwaway fashion, the LABEL team seek to reclaim and reuse more of the world's second-hand product.
Check out our latest adventure, a series of upcylced bags made from discarded prison uniforms!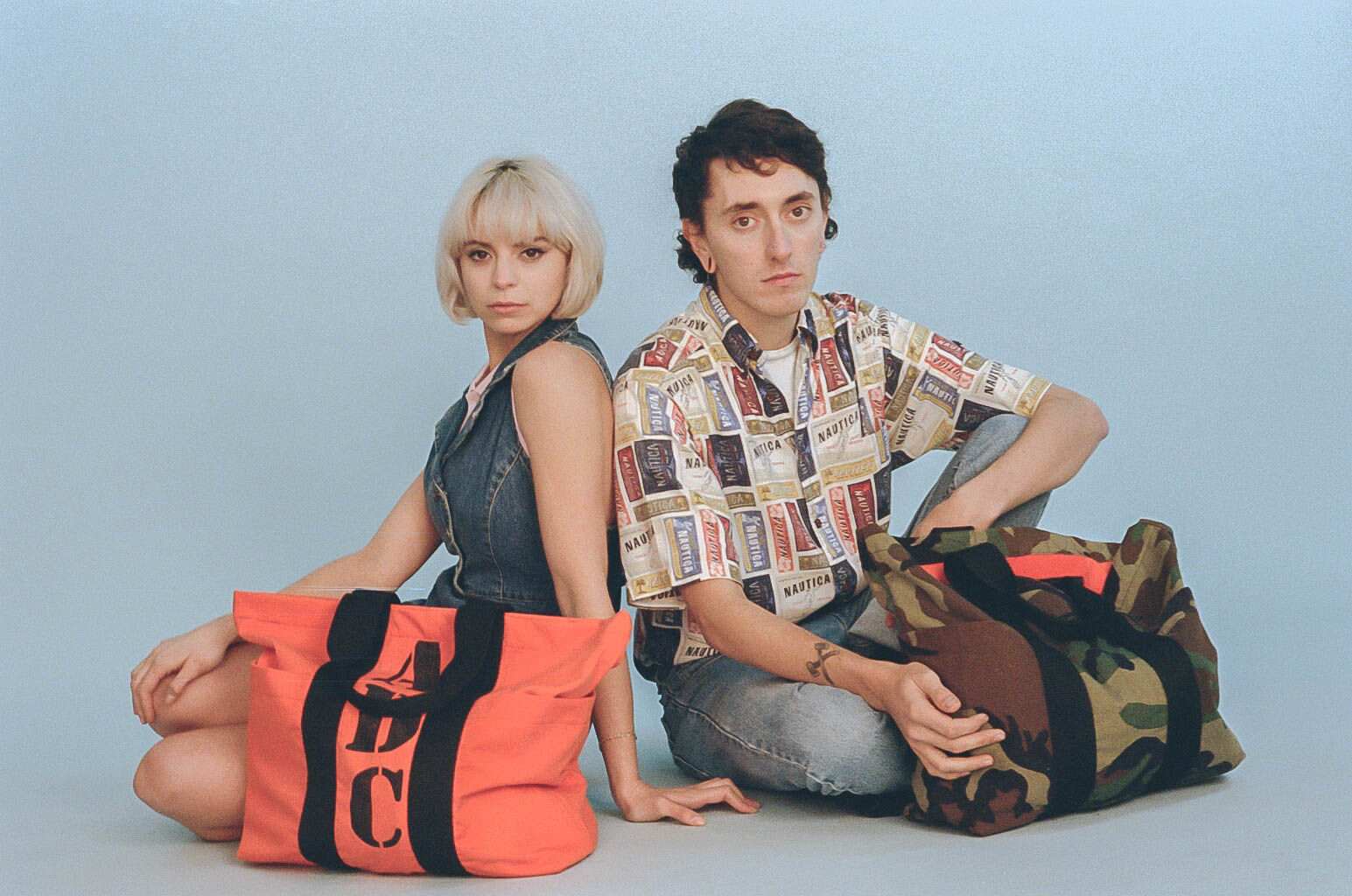 Charlie Tote Bag in Orange Twill & Camouflage
As part of our upcycled LABEL range, we are super excited to finally announce our new story. We have created a new range of bags made from discarded orange prison uniforms. The bags are the latest pieces in a series of innovative solutions pioneered by our Beyond Retro LABEL range.
Keen to utilise every viable material available, we have created a fashion forward and sustainable product out of prison uniforms, which are otherwise sent to landfill or cut into rags. We have upcycled them into some of our favorite designs, as well as some brand new designs! They come in the Charlie side pocket tote, Dylan gym bag, Alex drawstring and the Jamie sporty backpack. Not only this, but these bags are lucky enough to be hitting our concession stand in TOPMAN Oxford Circus, landing on 20th Feb!
But this isn't all we've been up to....Why not brighten up your week and take a look at our new Upcycled
Beyond Retro LABEL bags
S/S 17 Lookbook, each item just as unique as you!
The new LABEL bag collection will also be exhibited at trade show
Pure London
from the 12th - 14th February, and pieces will be available for wholesale.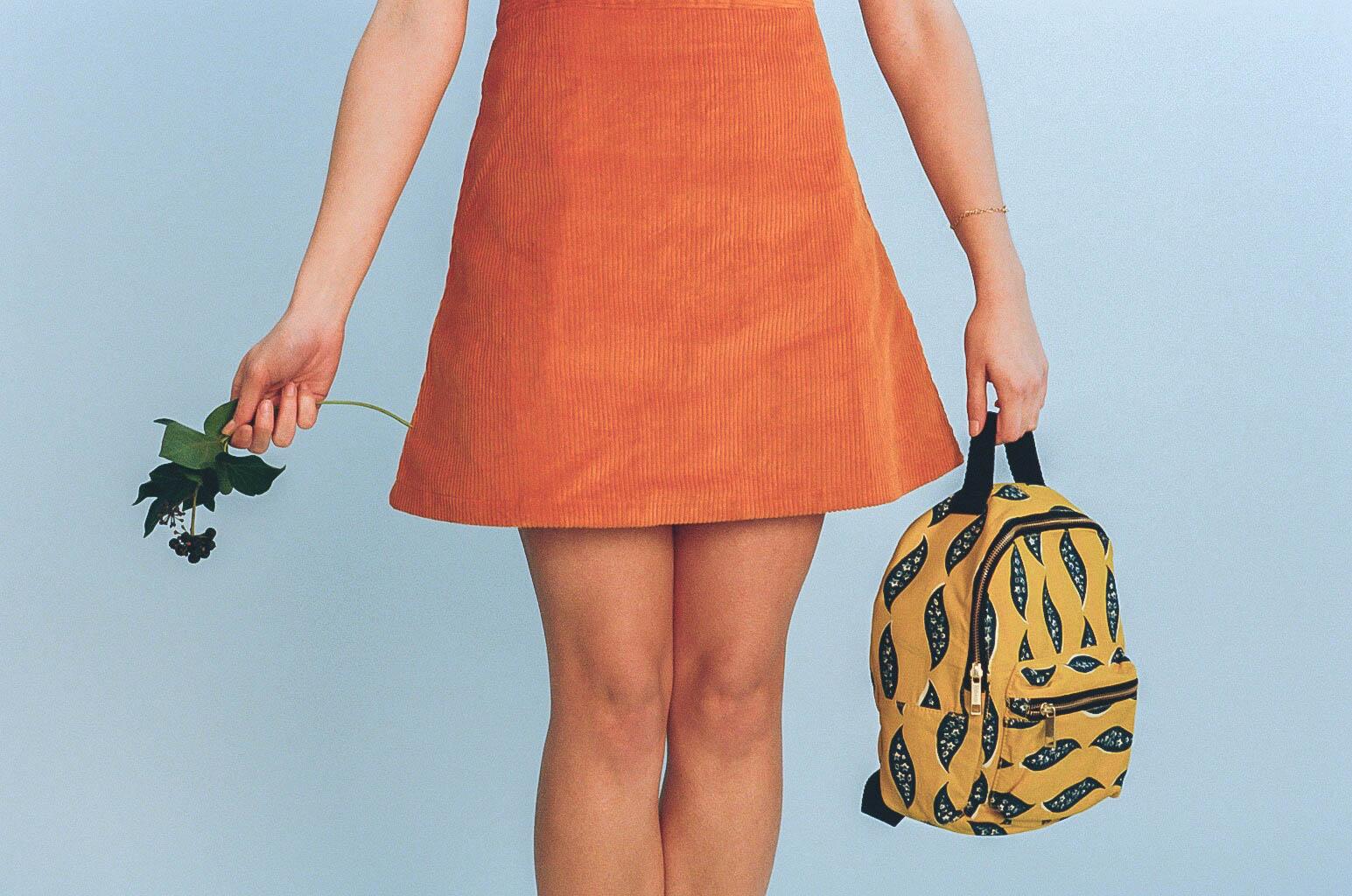 Roxy Mini Backpack
Mini Dome Backpacks
Check out our new amazing Danni mini printed backpacks. Take a little cut of history around with you, as these are each made from damaged 1970s dresses or off cut fabrics...each one individual. Flouncy floral not your thing? Well we have also upcycled classic Hawaiian shirts, traditional African fabrics, silk scarves, bold denim and ditsy floral print to our most popular shape!
The revolution of upcycling has never looked so groovy, take the festival season by storm and that that little bit of Woodstock with you!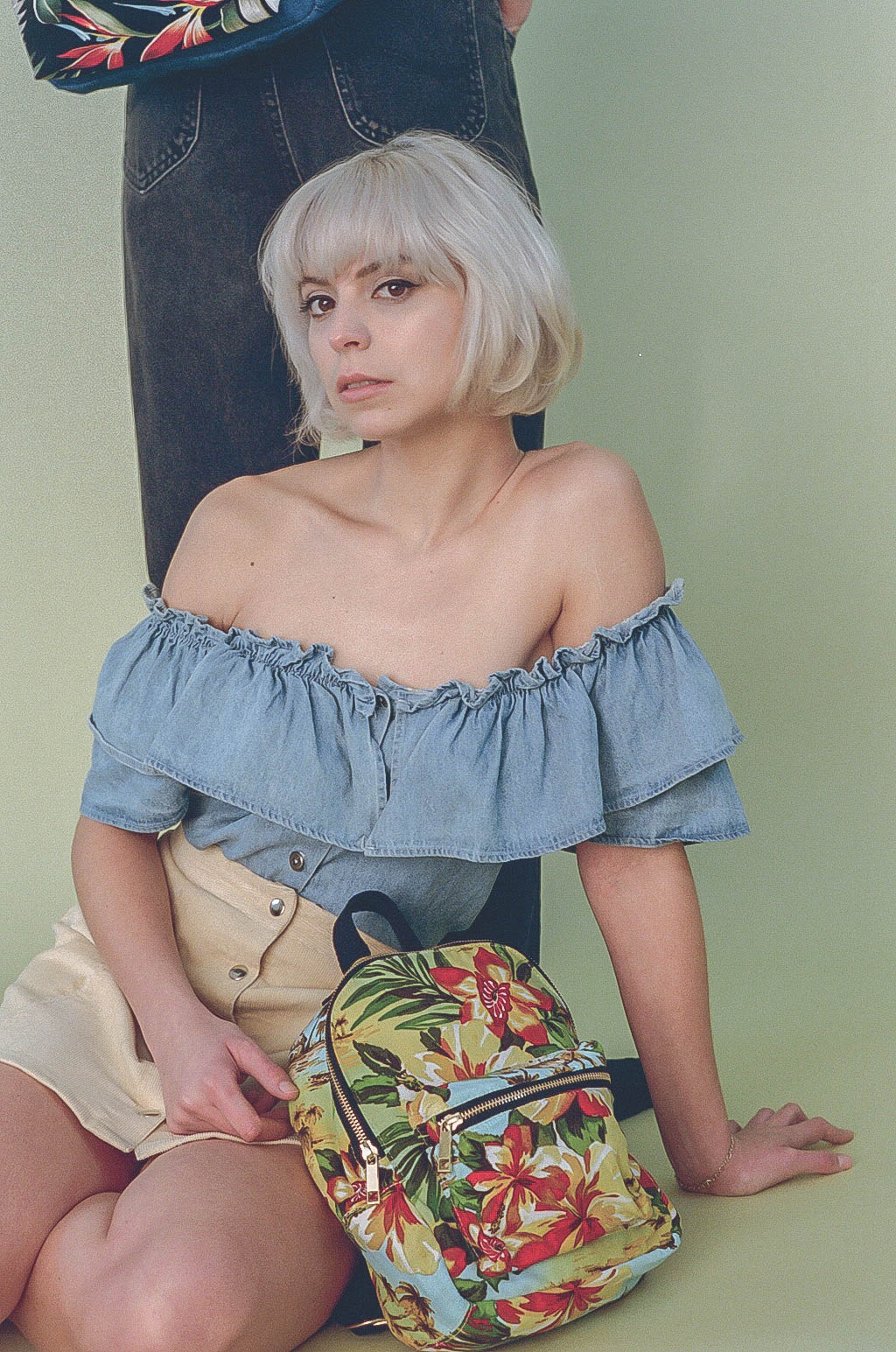 Danni Hawaiian Mini Backpack
Angry Face Bags
Ahhh! A Backpack with two personalities, I wouldn't want to get on the wrong side of these guys! Our leather Angry Face bags come in our Mini Dome Backpack shape and the Madison mini cross-body camera bag and are made from 100% unwanted, upcycled leather...scarily sustainable!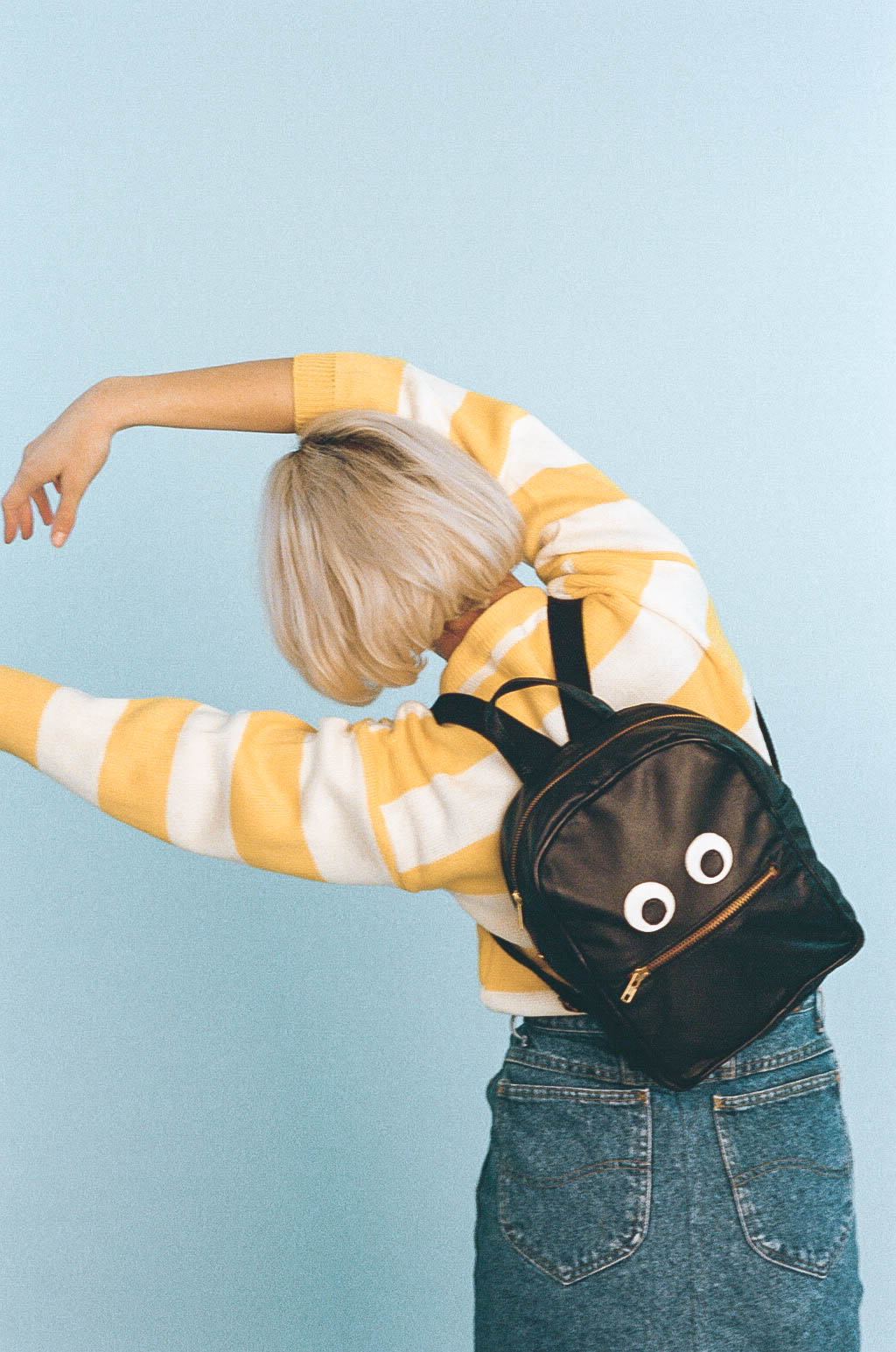 Billy Mini Backpack
Ella Bucket Bags
The Ella drawstring bucket bag is bang on trend, versatile and still small enough to go from day to night! This style comes in black leather, coloured denim, suede and vintage tapestry with a cross body strap.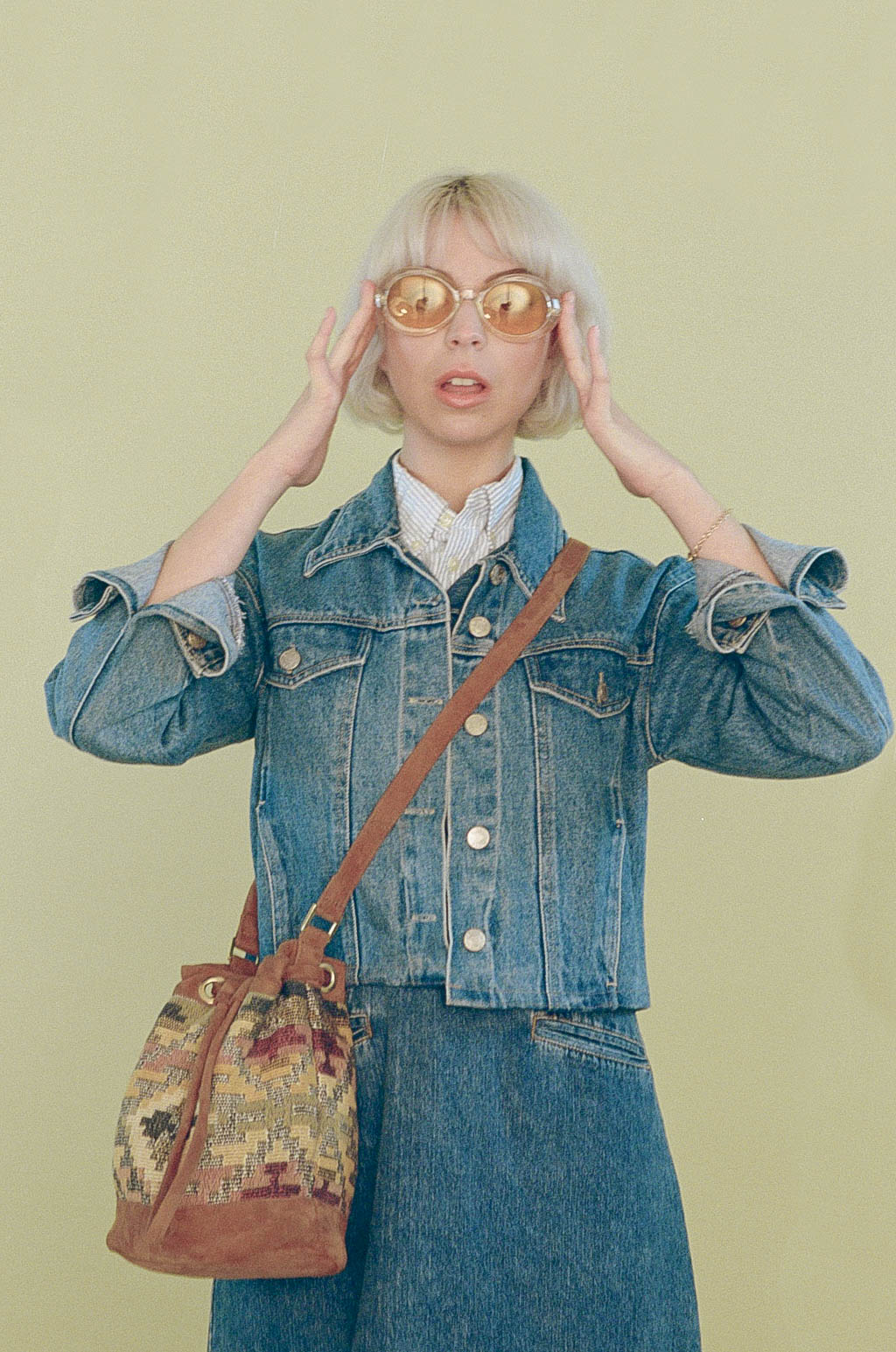 Ella Drawstring Bucket Bag
The Alex & Parker Backpacks
On trend, and perfect for a casual sportswear look, the Alex drawstring backpack comes in black & blue denim, black leather, traditional camouflage, plain velvet and orange twill with leather straps.
For a classic workwear inspired backpack, check out our Parker canvas backpack, supplied in black denim and cotton canvas from workwear jackets. These statement backpacks are a London creative's go-to!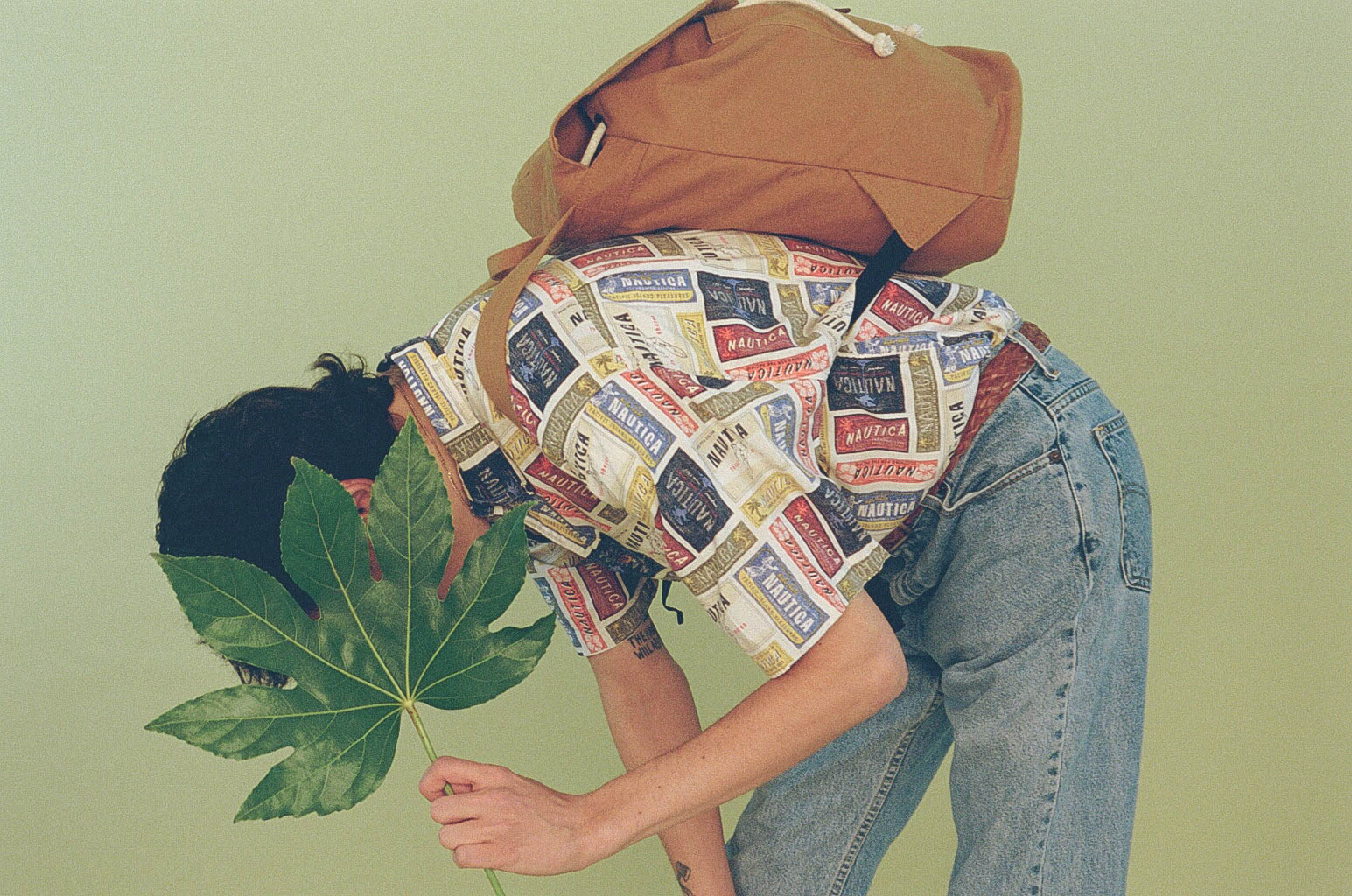 Parker Canvas Backpack
We've started these bags off on a journey, now you take it on yours!
Photographer :
Shaun James Grant
Stylist :
Kirstofj Von Strass
Wanna hear more about our Beyond Retro LABEL story?
Check it out here
!
Words : Mary Costello