Beyond Retro gets CHEEKY with a bit of Italian!
Hands up if you are all turkey'd out?! We have enjoyed the festive feathered friend- roasted, cold with pickles, in sandwiches, curried and even in a pie, so now we feel, its time for something different!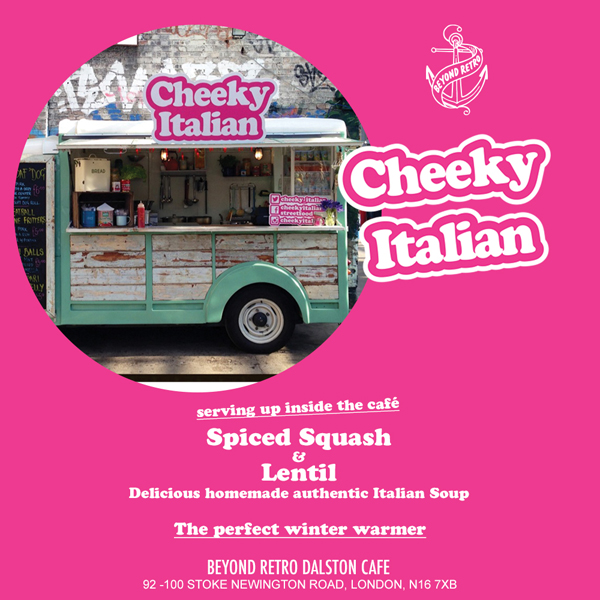 From the 28th December for a whole week we have teamed up with
The Cheeky Italian
, our favourite street-food chef who specialises in the best of Italian food made from the freshest ingredients combining traditional and family recipes, to bring you a rather delicious
spiced squash and lentil soup
 served in our warm and cosy cafe at our Dalston store. Homemade by the cheeky guy himself this is a healthy, hearty and perfect winter warmer, a recipe favoured by his Nonna who still ensures she has a pot on the go whenever there are visitors! Come and relax with us and this perfect authentic Mediterranean grub after a great days shopping, and the best bit?...There is not a hint of turkey about it!
The Cheeky italian will next be out and about on New Years Eve at Street Feast's Hawker House.