It's a new year and a new term for many of us.  Hear that?  There goes the synchronised yawn of an entire nation. School Days may have been a while back for us old folk at Beyond Retro HQ (ahem), but we all remember 
that
feeling.  After such a looooong, wonderful break over Christmas and bulging from all the excessive eating, to then be FORCED back into school/college/university against our own will can be pretty tough.  But, there is a silver lining on the academia cloud… The excitement of purchasing NEW BAGS AND STATIONERY!!! Forgive the overzealous use of exclamation marks there, but many of you may share the same bizarre passion for getting new stationary and school bags.  So we were beside ourselves with nostalgic glee when our new instalment of leather goods arrived.  Made from the yummiest leather with shiny schoolboy buckles and buttons, our inner dorks are madly in love. These bags are perfectly distressed to give that much-loved and personal touch, just like your favourite vintage pieces.  And they're wonderfully androgynous, so if your generous self sees this as the perfect gift for your beau you can always… Y'know… "Borrow" them. Our prices range from £7 with the multi-pocket wallets to £43 for the beautiful large satchel, all available in-store and soon to launch online.  So pull up your socks, throw on your duffle and place that stationary order for scented highlighters and that glow in the dark pencil case.
Medium £40 | Large £43
___________________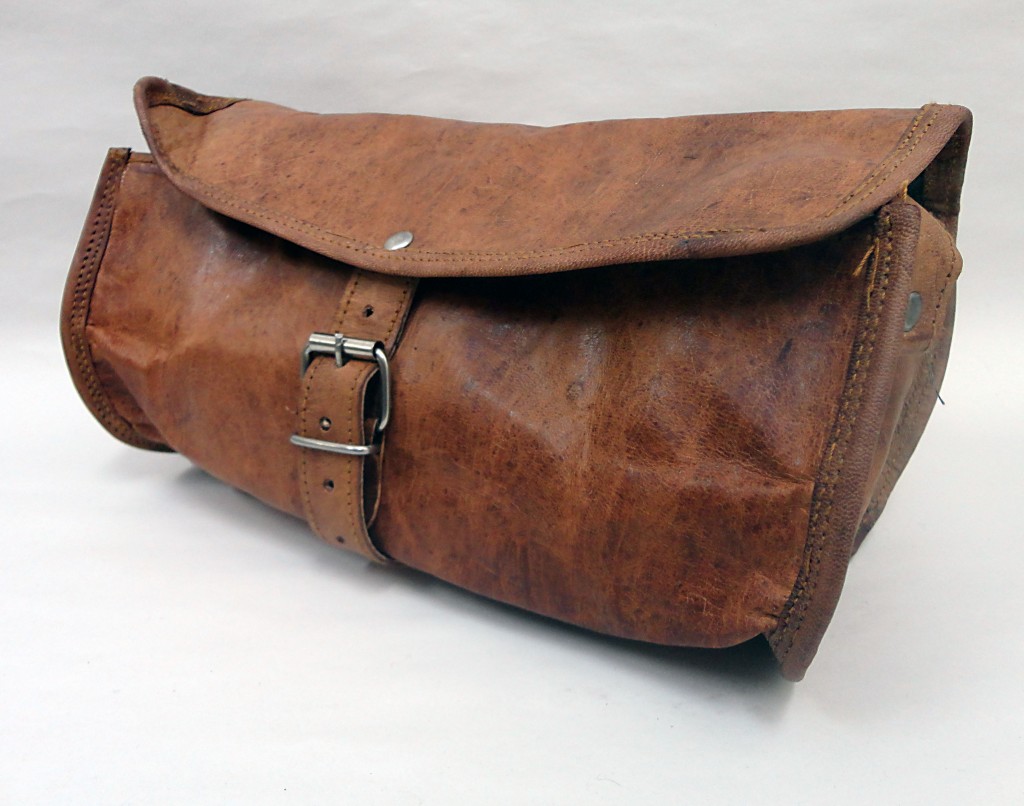 Tube Bag £22
___________________
___________________