Autumn/Winter doesn't necessarily mean dark and dreary. Yes, colours may be darker and fabrics thicker, but there's no reason why you shouldn't adorn your most brightest of brights in damper climes. London Fashion Week was emblazoned with colour, particularly after the Ashish show, which is our main source of influence for our final collection for AW12. Traditional Indian clothing combined with grunge styling made the Ashish show this season so spectacular. The coolest show by far as we were raving in our seats to '90s acid house that complimented the collection perfectly. Over in New York, designer Jeremy Scott mixed rave rainbow colours with Japanese street style and a tongue-in-cheek approach to Western mass media. So without further ado, we'd like to present our collection
Rainbow Grunge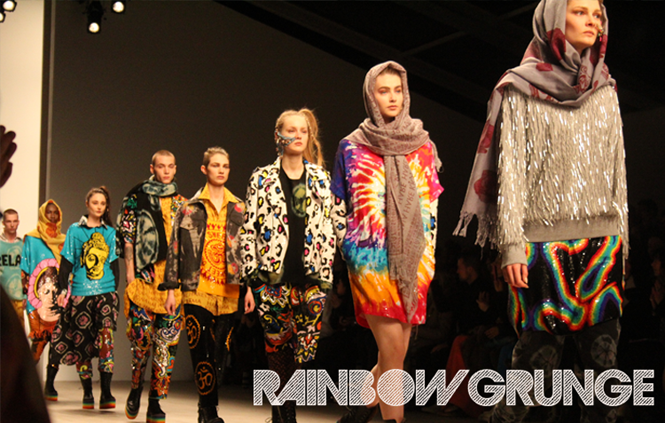 Glamour meets grunge as surfer prints meant high-octane luxury. Team over-sized tie-dye t-shirts with luxe sequin maxi dresses or '80s sparkly tops with grungey skater shorts.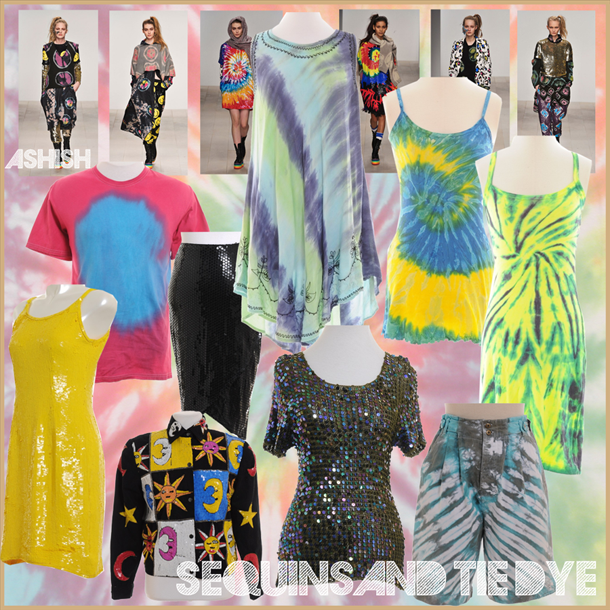 Conversational prints such as childlike animal faces mixed with Bart Simpson and acid house smiley faces are key. Up-and-coming designer Fam Irvoll wowed the crowd at London Fashion Week with her take on monsters and Ghost Busters. Anything that reminds us of our favourite cartoons is good with us.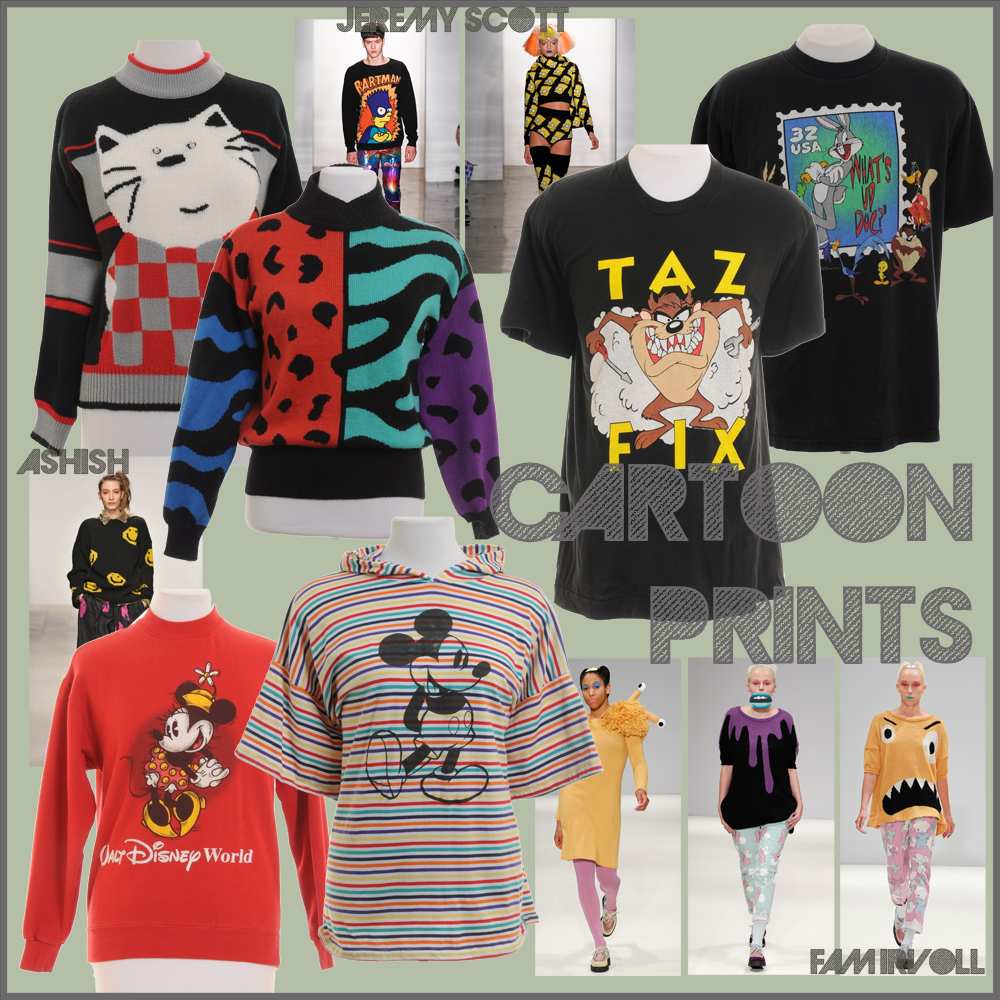 Maxis teamed with grunge knits is a surprisingly sexy look this season. Large paisleys and Indian prints on maxi skirts and dresses are perfect in achieving a '90s Gwen Steffani style (arguably her coolest look) and dark khaki, navy or black is so Mary-Kate Olsen it hurts.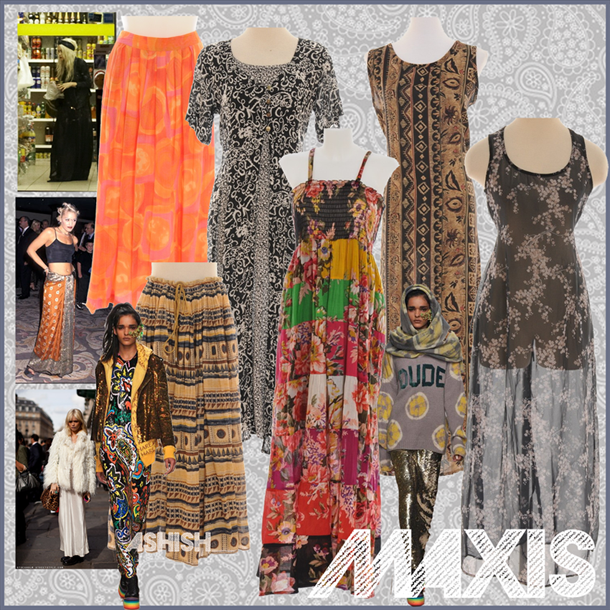 We all love a good jumper in winter, particularly when it's nicked off the male species. Dark, drab colours wonderfully juxtapose all those sequins and tie-dye.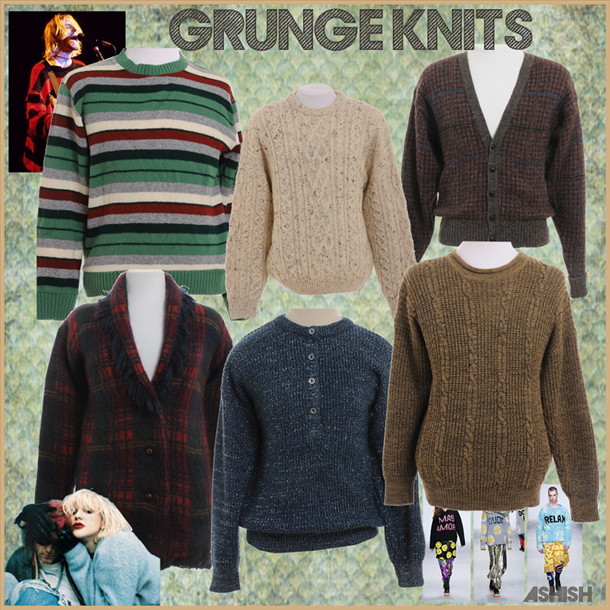 And boys, you're not forgotten. Both Ashish and Jeremy Scott included great menswear pieces in their show. Mix bright colours in jersey and denim with tribal knits and plaid hoodies.