Yes folks. Summer may be well and truly over - bar the odd random heatwaves - but let's rejoice as this fast-approaching colder season means a brand-spanking new wardrobe! Autumn/Winter allows us to be more experimental with clothes as layering is key. Nothing beats finding that beautiful new winter coat or a fabulous sparkly number for the party season, so let's turn those frowns upside down and embrace this fantastic season! Beyond Retro have spent the past few months analysing the best shows and hottest trends and we're thrilled to present this; our daily update of the best looks and the brilliant new vintage items available now to buy in-store and
online
. First up is our take on the decadent 1920s;
Puttin' on the Ritz
. The perfect look for party-wear, this range takes inspiration from folio and flapper dancers, Orient Express glamour with a nod to Marlene Dietrich with gentlemanly dressing. Plus, with the launch of Baz Luhrrman's remake of the classic, The Great Gatsby at the end of the year, this high-octane and luxurious look is sure to be a hit.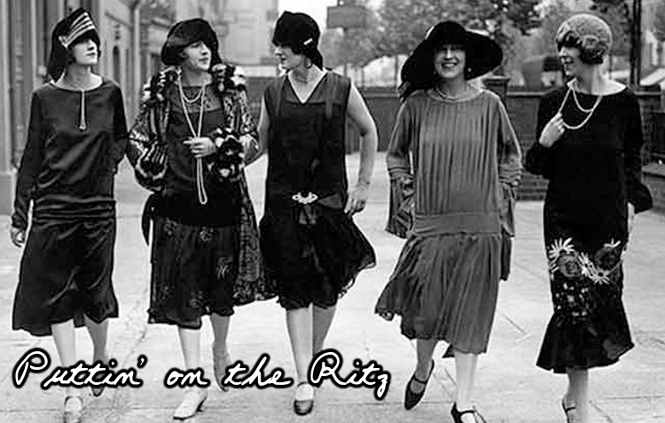 Beaded dresses, drop waists and lots sparkle are the most desirable looks for any cocktail hour this Autumn/Winter. Sumptuous lace and delicate beading add a vintage luxury to any dress. Just make sure dancing the Charleston is possible in these numbers!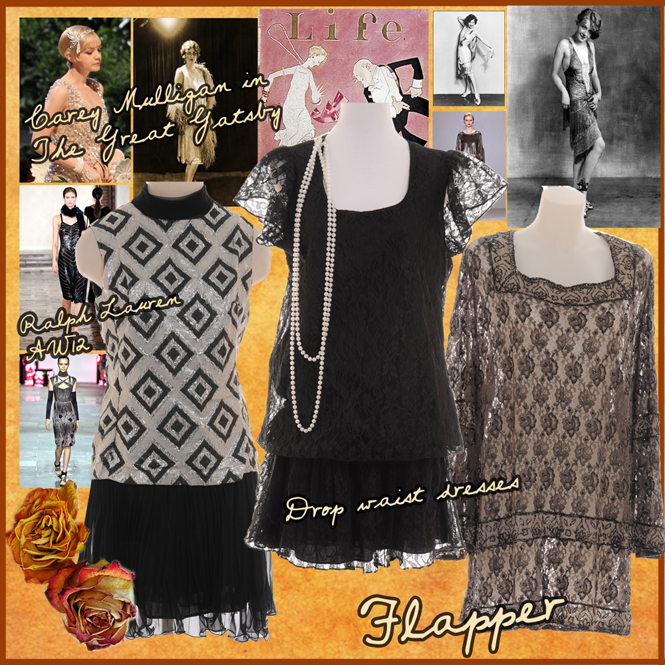 Fringing is set to be huge news too, adding full fringed drama to any party piece or just a little bit of glamour on every-day items with subtle tasseled edges.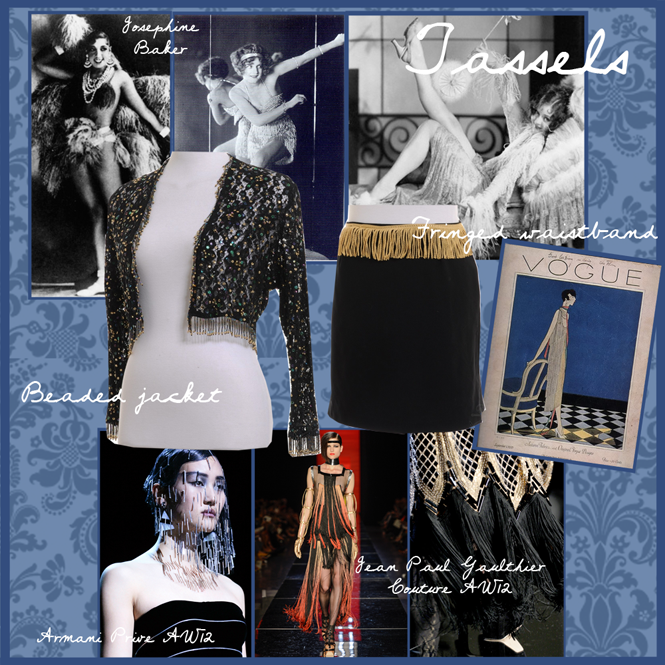 Sparkle won't fizzle out any time soon if AW12 is anything to go by. All over sequined floor gowns are perfect for show-stopping evening wear whilst hand-beaded butterfly tops add fizz to more refined ensembles.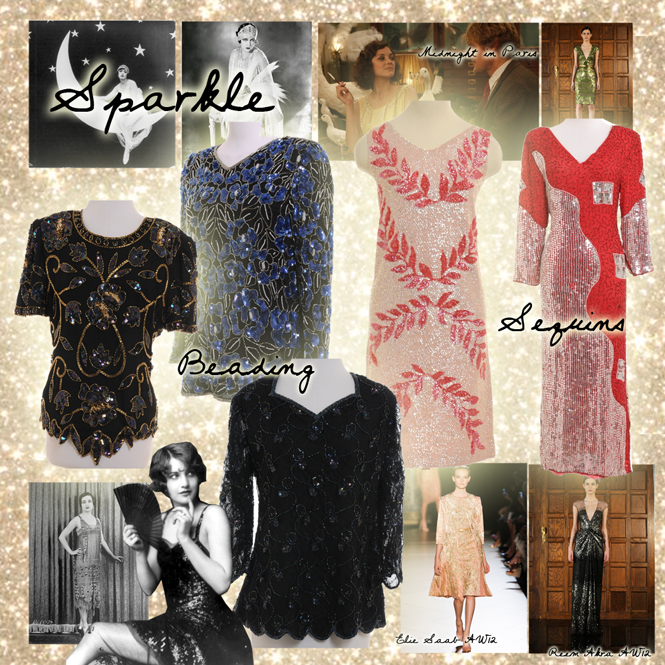 The most popular print our trend scouts found for this look was Art Deco. A design instantly recognisable with nightlife of the 1920's, geometric shapes and conversational prints were seen everywhere this season. Quirky details like this make those vintage clothes just that little bit more special.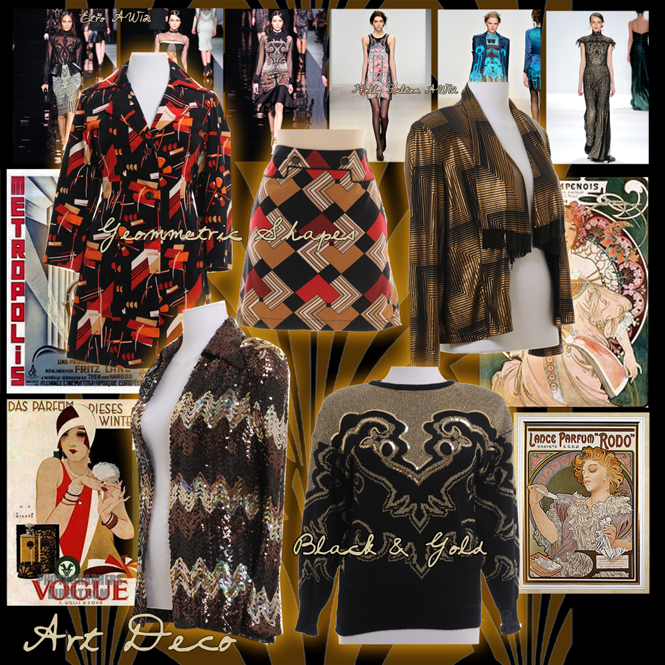 Dries van Noten, Zac Posen and Proenza Schouler all went crazy for the elegance of the Orient Express. These reputable designers adopted printed silks in their creations as well as layered kimonos and large obi belt detailing. The look is pure luxury and sophistication making this utterly chic.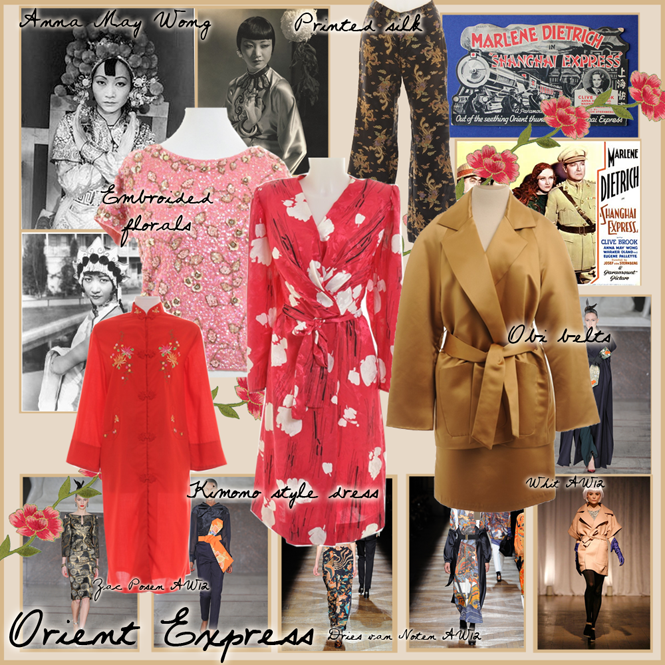 Finally, our last look is the quite possibly the most sumptuous of all. Androgynous dressing has long been viewed as the highest form of sophistication, but the real pioneer was '20s superstar Marlene Dietrich. She was the first to challenge femininity in such a daring manner that her style continues to inspire in the decades that follow. So much so, that fashion darling Mr Ralph Lauren combined Downton Abbey-esque country dressing with sharp tailoring à la Marlene. Which look will you be coveting this season?