Our first instalment for the boys this season is our comfortably classy
N-R-G
selection. Thought sweatpants would never make it to the catwalks of Paris? Think again... Somewhere between the Lower East Side of '80s New York, the council estates of '90s England and the fashion forward attitude of present day East London, is an active outlook for Menswear. Many designers this season such as Henrik Vibskov, Acne and Thom Browne mixed formal classics with casual items to create a new language in dressing down to dress up.The Sports Casual movement, '80s & '90s street wear combined with skate-wear all contribute to this melting pot that is N-R-G.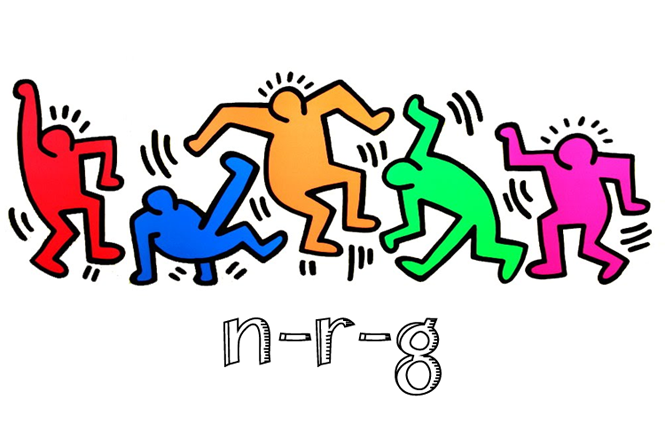 Subtle variations of marl jersey, mottled prints, flecked fibres & twisted yarns are giving t-shirts, sweatshirts and jumpers a quiet but distinctive personality. Simple polo-shirts are resurrected as a reference to "smart casual" boom of the '80s and '90s.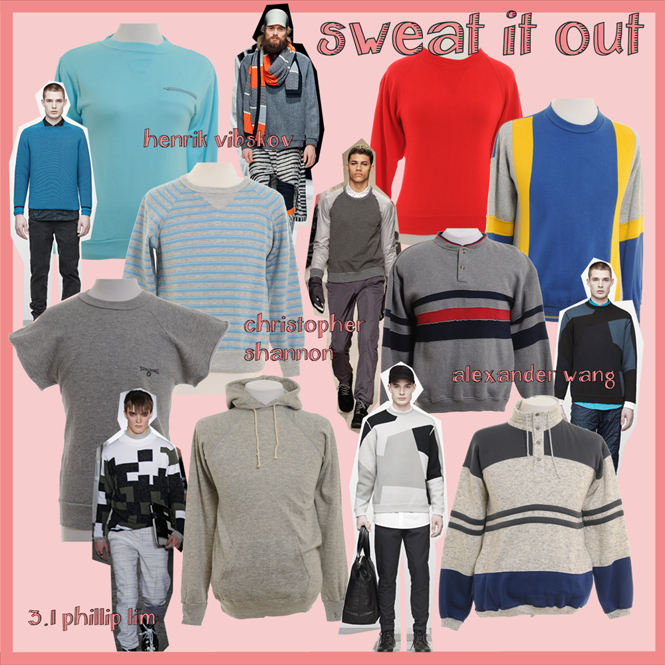 Along with jersey, comfortable knitwear is just as essential in this look. Mix hints of grunge with laid back stripes and geometric knitted patterns. Black, white and grey are an easy slacker colour palate. The classic stripe is present again and again each season and designers play with proportions and varying scale give the old classic a new look.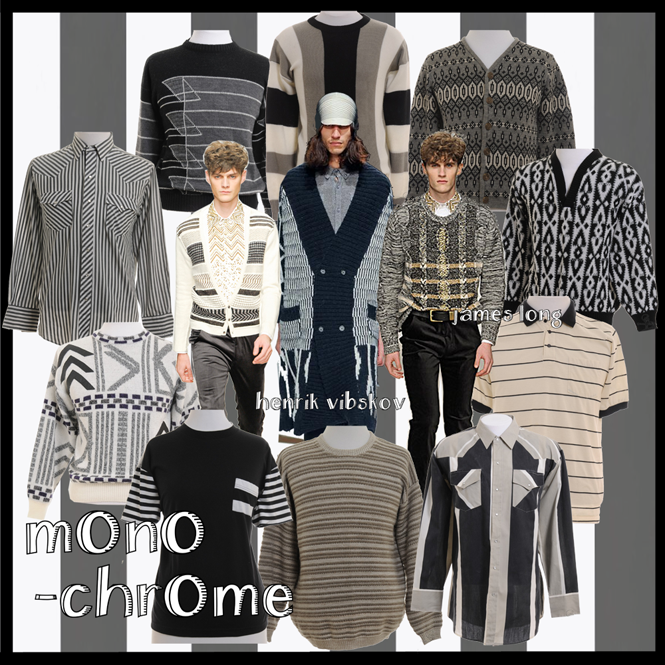 Certain designers like Thom Browne employed an almost super hero style silhouette. An inflated stature, similar to an American quarterback that enlarges the masculinity of the wearer. '90s style puffa jackets are a great way to achieve this look, especially those in futuristic metallics and silvers. For something more svelte, ski jackets & vests are great too. Or if you really want to bulk out this season, go for the military MA1 bomber jackets available in all Beyond Retro stores.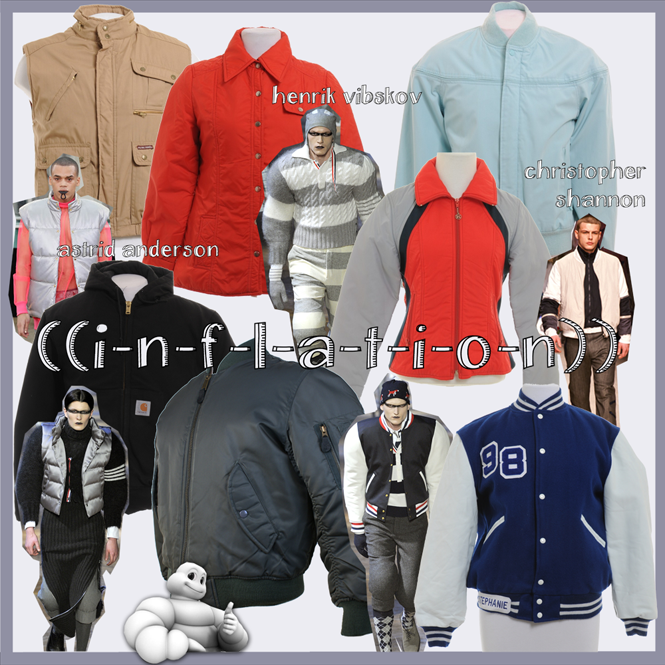 From full length, three quarter, cropped or boxed – the theme connecting all Men's winter coats is a functional but chic aesthetic. Designers styled their smart overcoats with casual separates underneath, continuing a casual but charismatic look. The same feeling easily can be translated in to classic vintage items such the full length Army coat, field jackets, pea coats and wool blazers.