Fellas, it's time for smarten up. Snarls, scars and suits are key for formal attire this season as menswear designers adopt a "You talkin' to me" attitude for AW12. Iconic films like The Godfather and Goodfellas, heroes like Bugsy Malone and villains such as the terrifying Judge Doom in Who Framed Roger Rabbit inspire designers John Galliano, Jil Sander and Versace to name a few. Oh, and us of course! So we bring to you this strong suited collection with a 1930's and '40s twist;
Cartoon Mobsters
.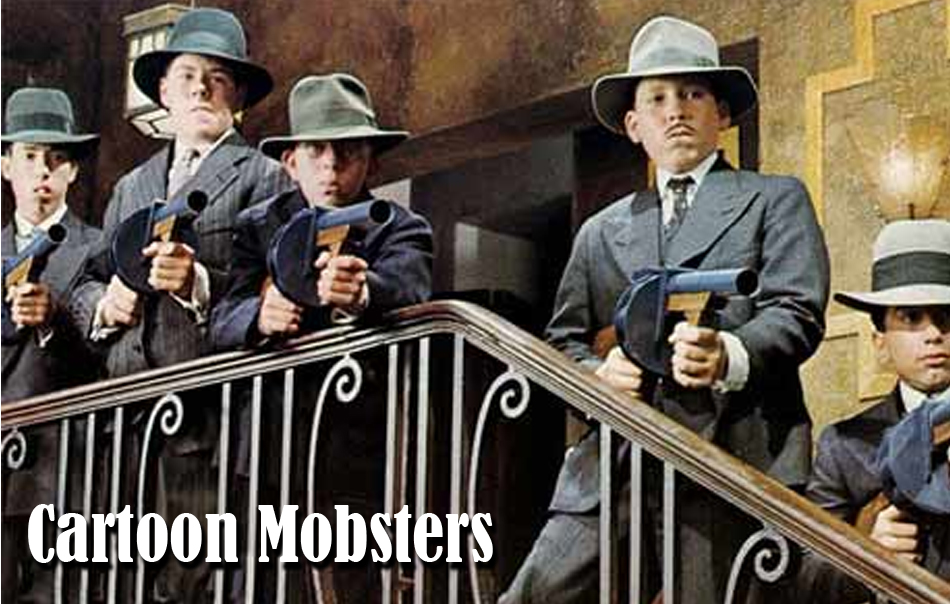 A strong pinstripe suit is the perfect place to start when creating this Mafioso look. Double-breasted blazers with wide lapels embody the powerful of 1930's Sicily with modern-day Wall Street dons. And nothing quite beats a three-piece suit... Just ask Gary Barlow.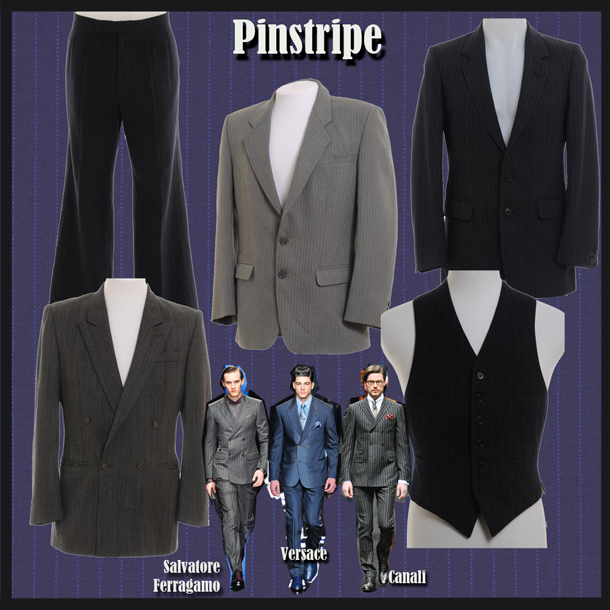 The Godfather's signature look is without a doubt the tux. Black velvet or cream with silk detailing, Don Corleone's favourite styles both exude power and money. This season, the typical tux gets a luxurious revamp with ox-blood and navy as the key colours for all-over velvet creating the ultimate in sophistication.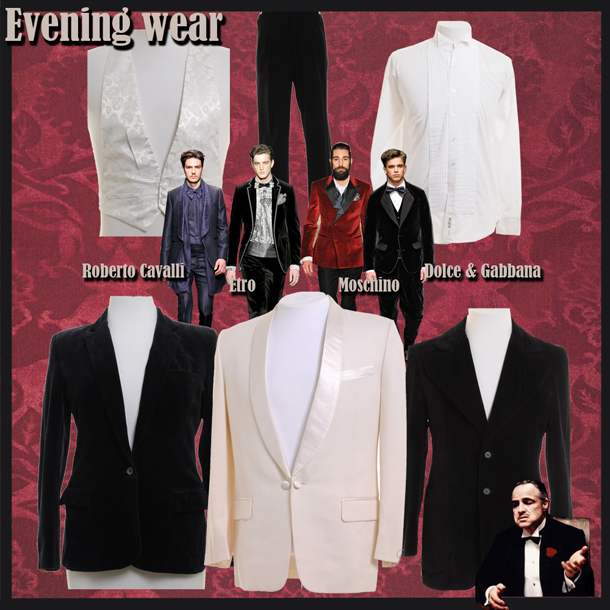 Despite an icy-cool exterior and/or a hothead, even the most threatening of mobsters need to stay warm this winter. So choose from classic trench coats, sheepskin fabrics and silk smoking jackets (a la Prada) and drape them over broad, powerful shoulders. Volume is key, so don't be afraid of borrowing fur coats from the ladies. Even the most astute of pimps has a softer side and androgynous dressing is, quite simply, extremely handsome.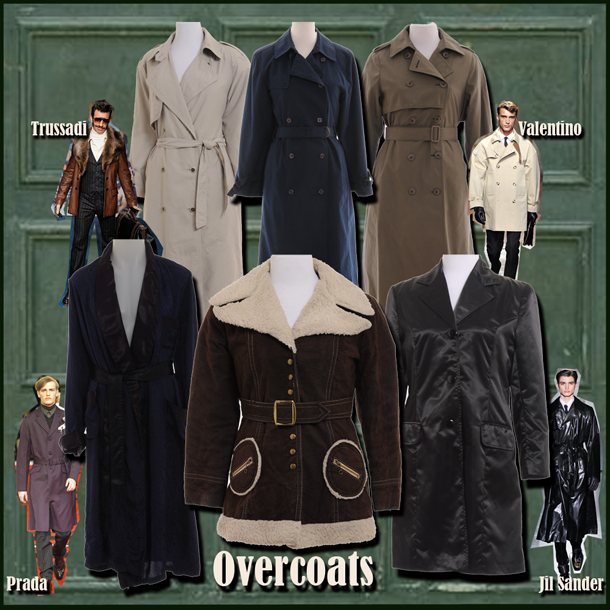 These dapper ensembles are nothing without accessories. Think silk cravats by
Beyond Retro Label
, wide-brimmed trilbys and briefcases.