Are you ready? Student Week begins on 23rd January 2013
Back to school already? Well fear not, Beyond Retro launch "Student Week" for you lovely lot on Wednesday 23rd January 2013! Students across London & Brighton can enjoy with exclusive student sale nights, presentations from our team of experts and access to the Beyond Retro design archive.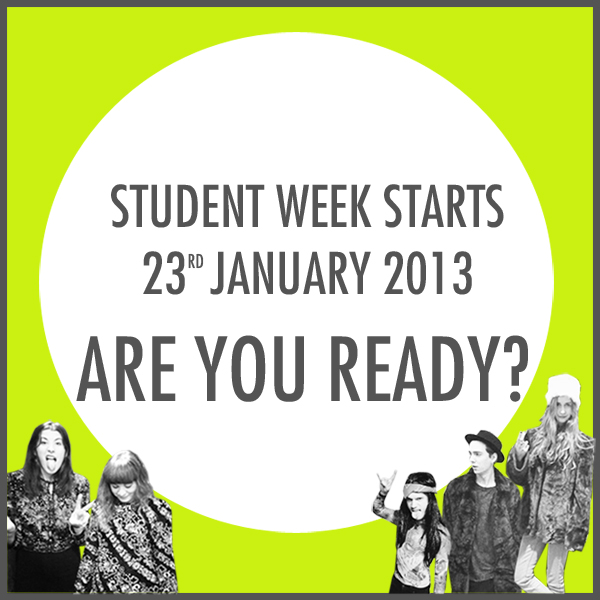 To kick-start the week, head down to Soho for a presentation on visual merchandising by our team at Beyond Retro. Following his recent presentation for the V&A's "Fashion Festival" in December, Head of Visual Merchandising Kristofj von Strass will discuss window and mannequin dressing, visual merchandising as well as discussing
his career in fashion photography
. He will be joined by Soho's visual merchandiser, Ida Jacobsson, who is a keen vintage enthusiast, collector and
musician in her own right
.
The talk will be held at
Beyond Retro Soho
at 9am Wednesday 23rd 2013. The talk will last 30 mins and is free of charge, although we advise emailing
RSVP@beyondretro.com
to book due to space limitations. Complimentary breakfast from the Beyond Retro café will also be served.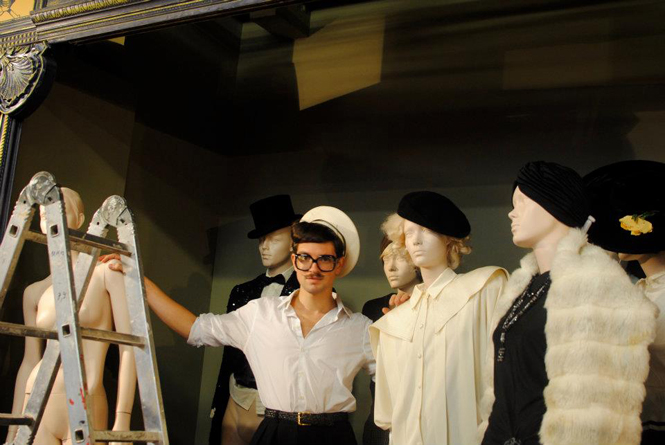 Kristofj von Strass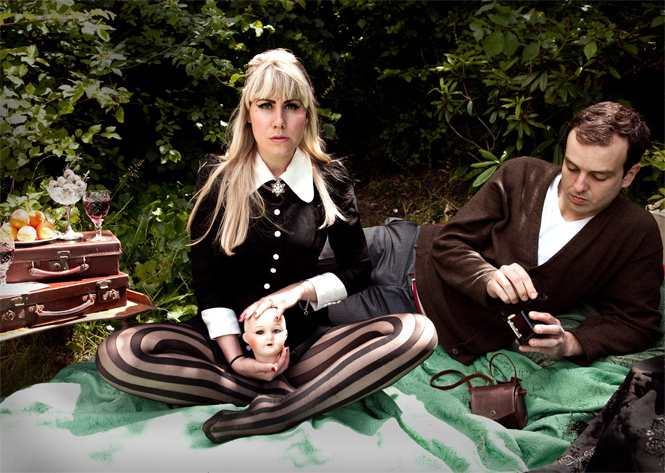 Ida Jacobsson with her band We Walk On Ice
At Beyond Retro Brick Lane and Brighton on the evening of Thursday 24
th
January, you can grab some amazing bargains at our bi-annual Student Sale Night! With selected items at an amazing 50% off and complimentary drinks, this night  is a great excuse to put the student loan into some serious action!
The Student Sale Night will commence from 5pm on Thursday 24

th

until 27th of January at Beyond Retro
Brick Lane
and
Brighton
.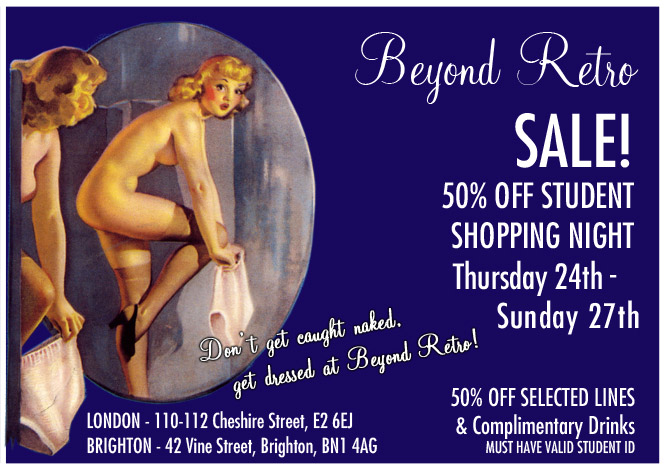 Student Sale Thursday 24th January Brick Lane & Brighton
The week will conclude with an exclusive invitation to view the Beyond Retro Design Archive. With over 10,000 swatch and garment pieces on site, you can have a sneak peak of specialist vintage garments that are normally reserved for the eyes of the world's leading fashion houses and designers. Be inspired by an array of beautiful historical prints, intricate design techniques and the most beautiful vintage pieces.
The showroom will be open for two-hour slots on Tuesday 29th January 2013 at 11-1pm and 3-5pm. Students will be shown the collection by Beyond Retro's archive manager. Please email
archive@beyondretro.com
to book spaces. The Design Archive is located at Beyond Retro Head Offices, 23-28 Penn Street, N1 5DL. Please note photography is strictly forbidden.
Beyond Retro Design Archive
All events during student week are free however booking may be necessary for selected events.