Subtlety is key to pulling off an enchanting, femme fatale look, especially where the shiny is concerned, and a fine line needs to be established between the hypnotic and headache-inducing. To add a healthy dose of the Midas touch, these spellbinding pieces contrast dark, brooding black with dazzling rich gold, gently reminiscent of 90s Versace. Studded tights add a suggestive dash of fetish, whereas this sequin beret simply turns heads for all the right reasons.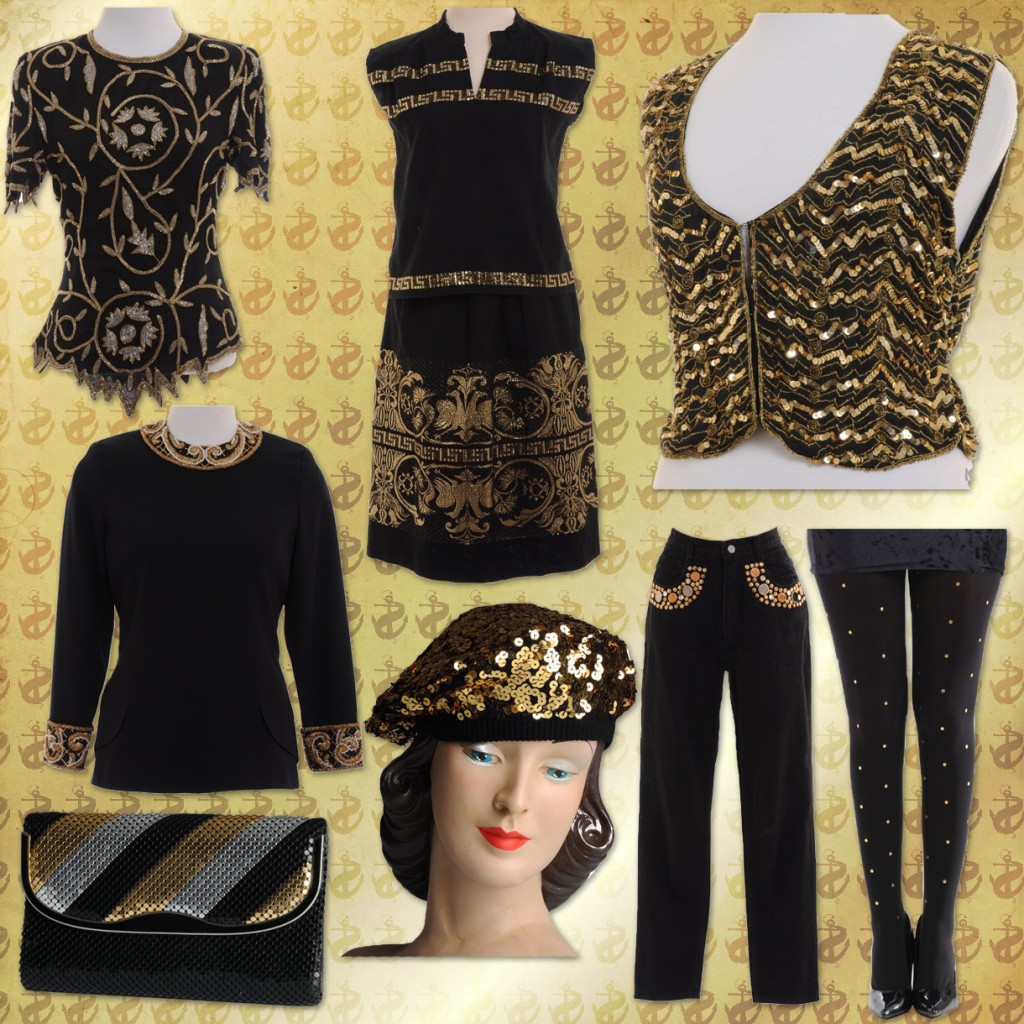 Click to see more of our:
Evening Tops | Dresses | Waistcoats | Bags & Purses | Hats | Jeans | Tights
Perhaps subtlety is not your thing; you have been enticed by the spectacular garments of showgirls and the brilliant glimmer to behold. Grab two friends and for One Night Only make that retro Girl Group dream a reality, with these stunning sequin numbers that really are camp as Christmas. Be bold and glisten under the spotlight in these lovelies, they are after all the only way to do top-to-toe sequins with true élan.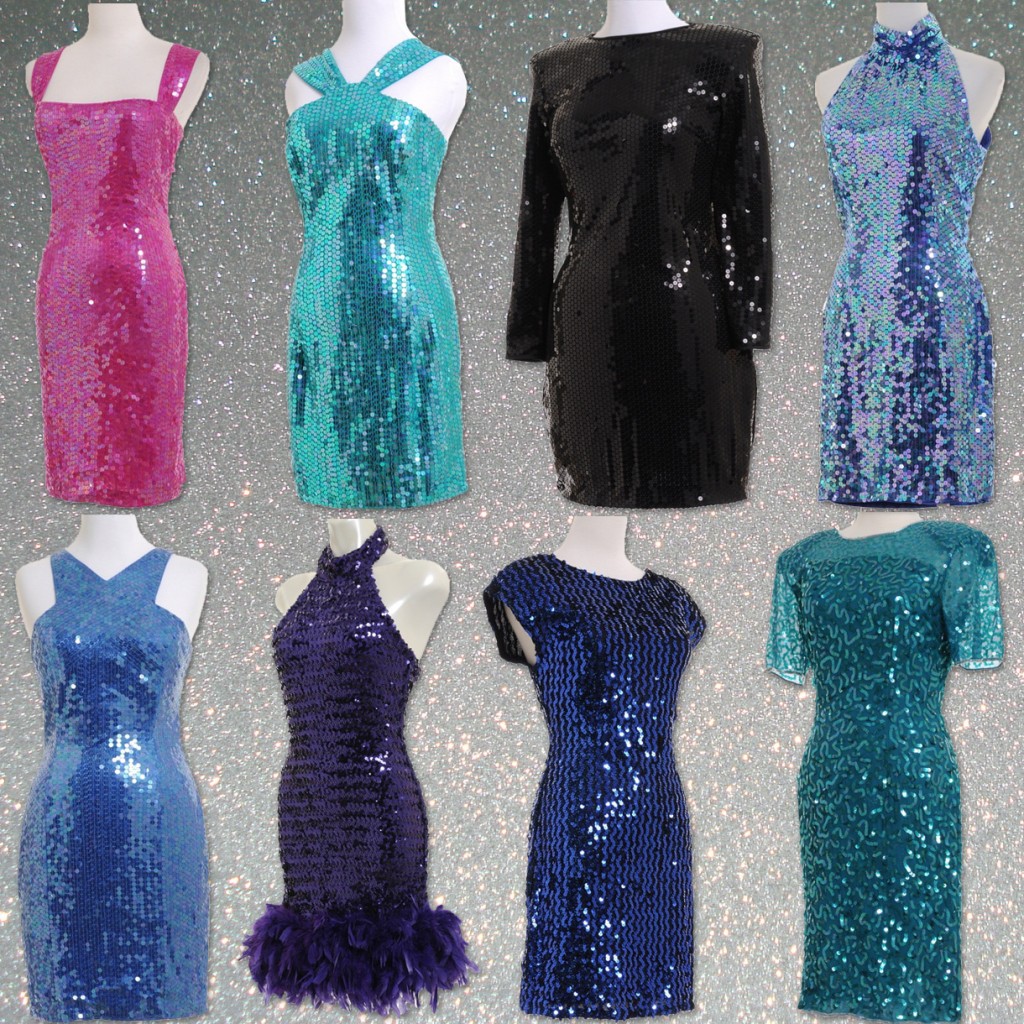 Click to see more of our dresses
A few gold buttons, embroidered accents or a shiny clasp, when mounted on a light-reflecting satin or velvet has a stunning effect. That is the allure of this fabulous red Cheongsam top. To really bring out the intricacy of its fine-spun gold details, accompany with a metallic gold clutch and behold the illuminating combination.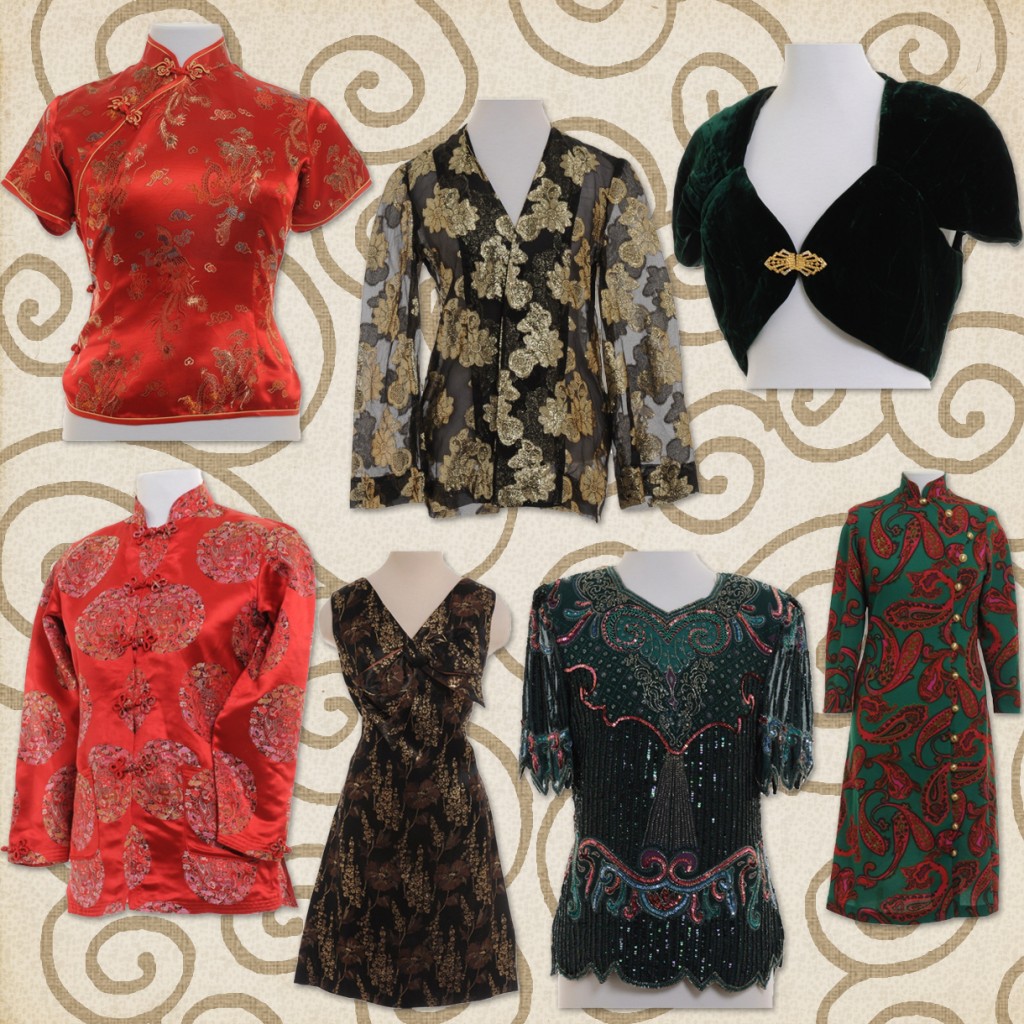 Click to see more of our: