In the build up to our much awaited Wedding Fair, we have gone crazy for bridal. Be it short like Yoko or princess-esque à la Grace Kelly, we can't get enough!  Are you a blushing bride to be in need of a little vintage inspiration? Take a look at these! They've been long and they've been short, they've been meringue and they've been understated; we look back at our top 5 (okay, it's 7, we got carried away!) weddings of days gone by.
The Moss: A nostalgic and elegant wedding against the backdrop of St Peter's parish church in the Cotswolds. It was a dreamy, 1920's inspired occasion... plus, that Galliano gown just makes us swoon!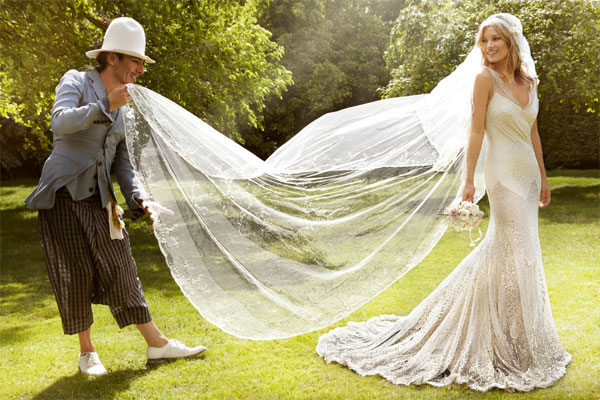 Mario Testino for Vogue  
The Kate Middleton:  It will be forever immortalized in the history of fashion. Inspired by Grace Kelly and designed by Sarah Burton for Alexander McQueen, this gown was intricately stitched with french lace with a bodice made from ivory silk. The wedding of the decade. Need we say more.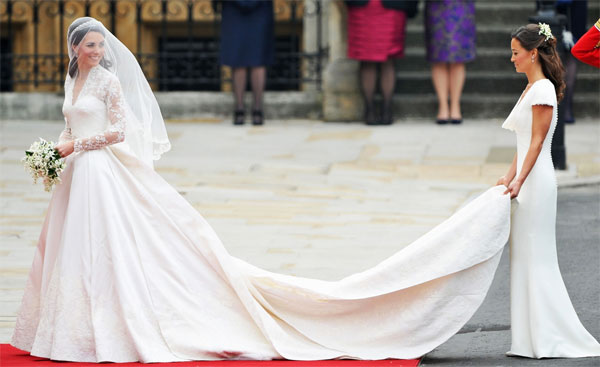 fashionbombdaily  
The Jackie O: These dresses still do it for us! First time round saw her glide down the aisle in a classically feminine dress with a voluminous skirt, whereas the second occasion saw her don a mod- like number with long sleeves and a high collar.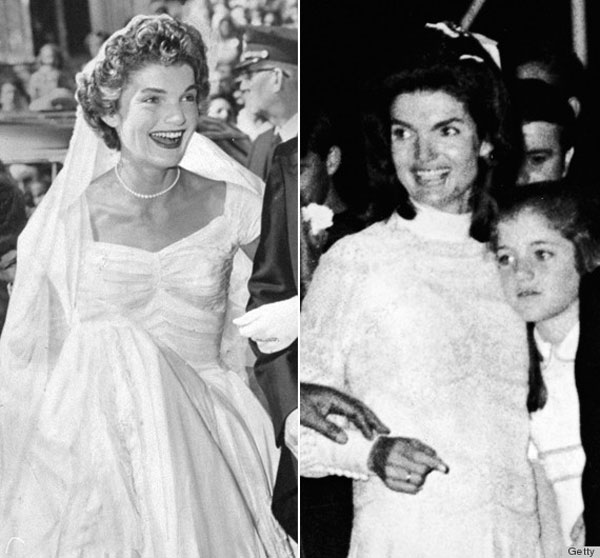 Getty Images, Huffington Post  
The Yoko: This bride chose to forgo glam gowns and donned a white textured mini dress, felt hat and signature glasses; understated cool for the wife of John Lennon.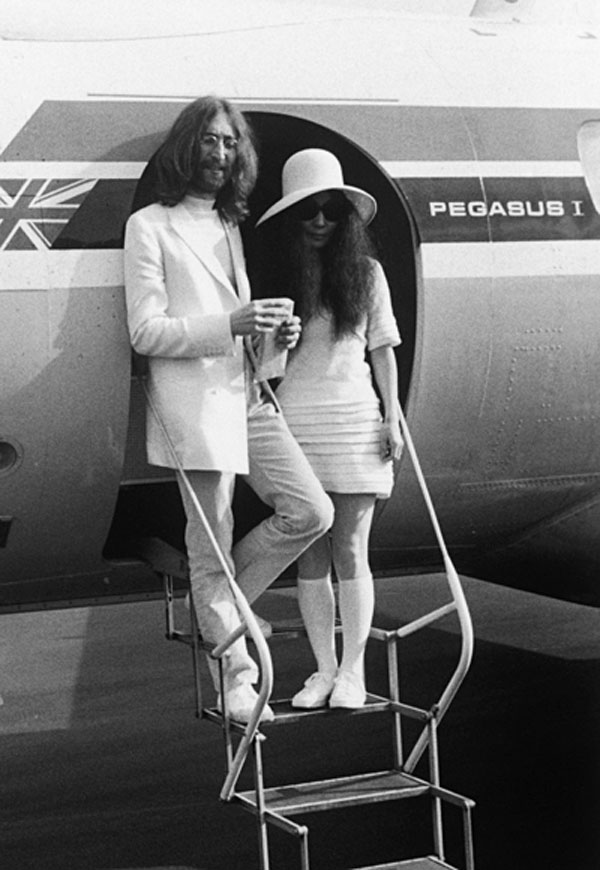 Getty Images  
The Jagger: Another unconventional gal. Opting against traditional wedding attire, Bianca Jagger walked down the aisle in 1972 wearing a YSL Le Smoking jacket. To add to that, the four-months pregnant bride ditched the shirt and bared a bit of skin.  And darn good she looked too.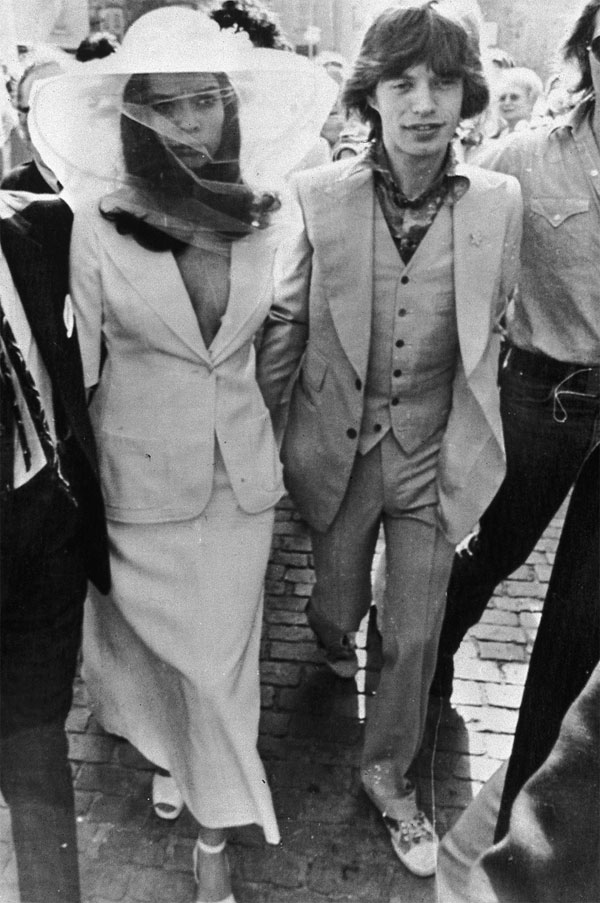 Express/Getty Images  
The Grace Kelly: No list of wedding dresses would be complete without the yards of silk taffeta, antique rose-point lace and sublime silhoutte of Grace Kelly's 1956 dress.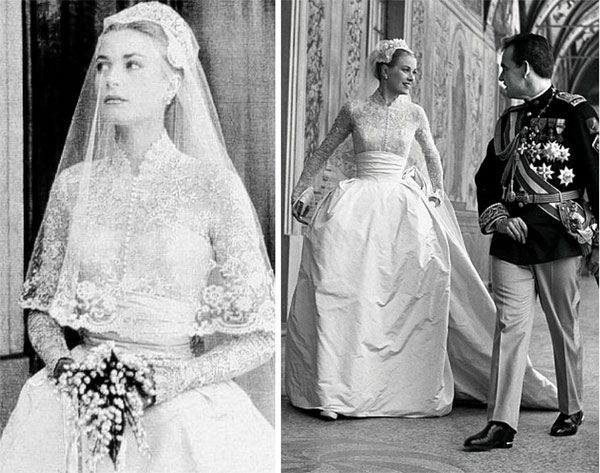 Fashion-era.com  
The Elizabeth Taylor: For her fourth marriage, Taylor wore a forest green dress with matching shoes and a bouquet made up of orchids and baby's breath.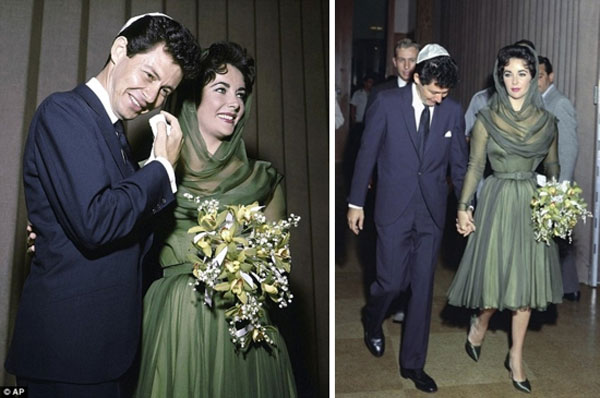 AP Images  
If that's got your wedding juices flowing, then come on down to Beyond Retro's Dalston store for our Vintage Wedding Fair, 13th-16th March! With over 300 gowns, you'll have your own little piece of history to wear on your big day. Whether you have that ring on your finger, have your fingers crossed or just want to enjoy being a princesses for a day, join us for this FREE event, with your mother, mother-in-law or your best friends.
Watch this space over the next few weeks for handy suggestions and quirky ideas to make your day one you will never forget!