A Very Retro Love Affair With London: Part Three, Dalston
For those visiting the capital this summer, the North-East London hotspot Dalston is an absolute must, as all of London would agree that this exciting district is the place to be. So much so, we uprooted here almost a year ago with our most recent Beyond Retro venture on Stoke Newington Road.  It houses a wide range of activities to suit all personalities, all in one postcode. Head to Kingsland Road for the trendiest of bars, up to Stoke Newington for quaint little shops and restaurants then head over to Hackney to one of the best parks in the capital. Take a look at our guide to this happening hotspot.
Eat: MANGAL OCKBASI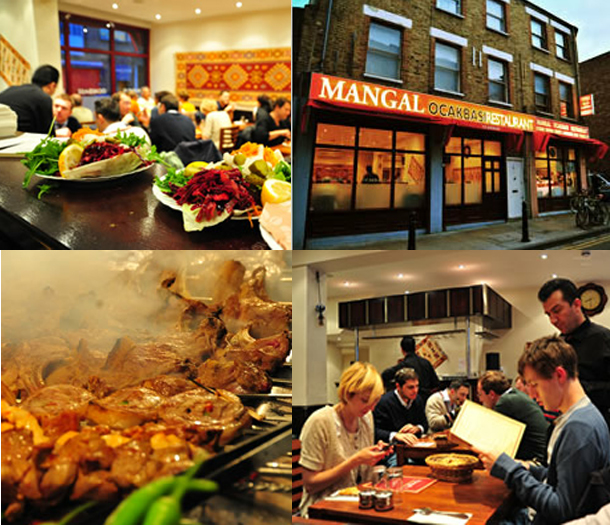 Known for its buzzing Turkish community, Dalston has a huge range of Turkish restaurants. Our favourite, Mangal Ockbasi, is nothing special on appearance, but the food is something spectacular. A stone's throw away from our Beyond Retro stoee, this no-frills restaurant is perhaps the most popular in Dalston, with kebab experts making their way in from all over London. Be as greedy as you wish, as this place is so cheap you could order three of everything! And with a bring-your-own-booze policy, we really mean it when we say go nuts. A personal recommendation is the mixed grill to share as you'll get to taste a bit of everything; from smoky lamb to succulent chicken. The flavours blend incredibly, with each mouthful as surprising and delicious as the next. Order a variety of mezze plates, like the Lahmacun or Beyti and treat yourself to a baklava to go (if you have room that is!).
Mangal Ocakbasi, 10 Arcola Street, E8 2DJ | Transport: Dalston Kingsland or Dalston Junction (overground)
See: BROADWAY MARKET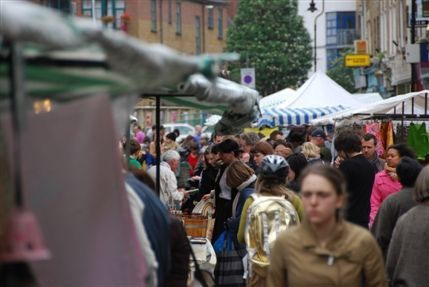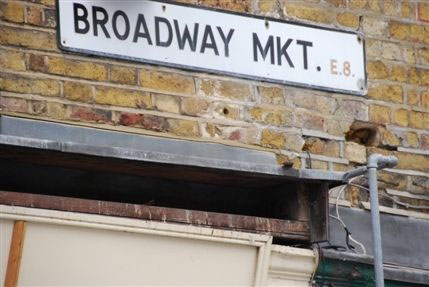 If on the rare chance the weather is lovely, head on over to Broadway Market. This renowned market has a variety of clientele, with yummy mummies, young professionals and large groups of foodies frequenting there each weekend. Dabble into some culinary delights such as a Thai chicken scotched egg or a cupcake from Violet's stall. This market place has a huge variety of stalls to look through and the area has a real sense of East London charm to it that is thoroughly enjoyable. It's also down as one of the trendiest eating spots in London, particularly with the hotly-anticipated Market Café that critics have raved about since it opened. Park your bike up next to one of the many pubs surrounding the market. We love either the Dove for fine ales or the Cat & Mutton which looks over London Fields. Bring your wares to the park and enjoy a picnic with friends. Could we get more British than that?
Broadway Market, E8 4QL | London Fields (rail) | 9am-5pm Saturdays
Shop: PELICANS & PARROTS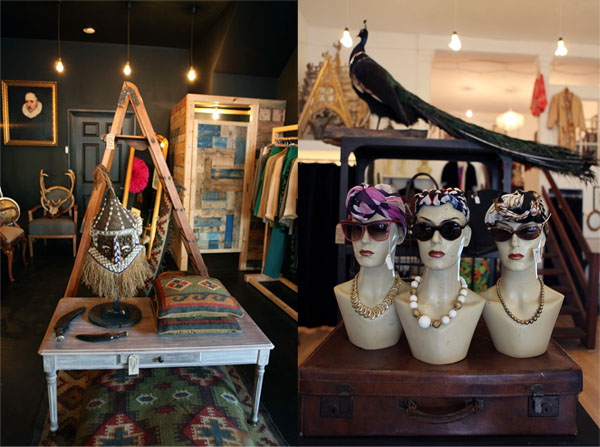 We love a good vintage shop... So our pick for our favourite shopping destination in Dalston (other than yours truly) is without a doubt the delightfully delectable Pelicans & Parrots. Not only does this wonderful shop have some of the most beautiful vintage items, owners Juliet and Chuko were wonderfully welcoming when we moved into the area that they made us feel at home straight away! They have a meticulous buying technique by travelling the globe for weird and wonderful goods. Expect unusual delights such as an Ostrich feather headdress from Trinidad or a tribal monkey skull that has been kept in a Victorian glass dome. With two stores (one newly opened just opposite Beyond Retro), you'll find a mixture of furniture, ornaments and some of the finest vintage designer clothing. This place is almost museum-like, but the owners warm personalities break the stuffy barrier that you may expect in a store as beautiful and as special as this.
Pelicans & Parrots
, 40 Stoke Newington Road, N16 7XJ |Transport: Dalston Kingsland or Dalston Junction (overground) Pelicans & Parrots Black, 81 Stoke Newington Road, N16 8AD | Transport: Dalston Kingsland or Dalston Junction (overground)
Late Night: SHACKLEWELL ARMS / BIRTHDAYS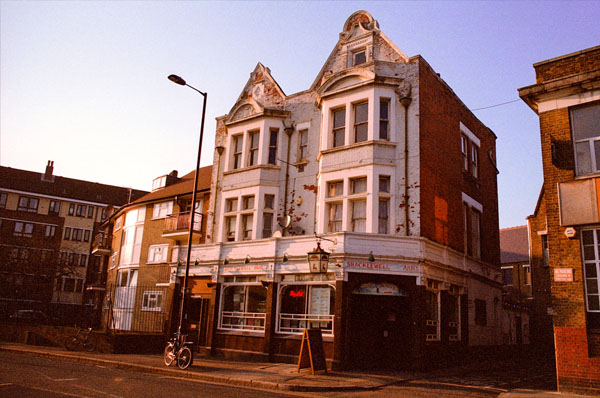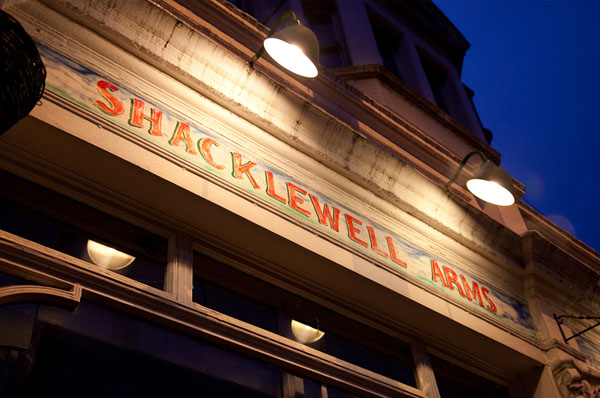 Rather like The Old Blue Last, The Shacklewell Arms is a great spot for catching some awesome live gigs, as well as single/magazine launches, club nights or anything really – you name it. Located just around the corner from Beyond Retro, this is a great place to catch a band, grab a pint and to get yourself pumped up for a memorable night on the tiles. Plus, many of Beyond Retro's own team have bands performing regularly (
Weird Dreams
par example) so check it out. Another new venture in town is the newly opened Birthday's on Stoke Newington Road. Open until the early hours of the morning, this bar is split into two levels. It's housed in the lower levels of a faceless residential block which they've transformed into an awesome club with a massive sound system and a stage and pretty lights and all the other stuff you'd expect to find at a music venue. Downstairs is their dark, thumping dance floor, where you'll not only lose yourself but probably your friends too. But it's worth it, as some of the best DJs have already played here in the very few months it's been opened.
Shacklewell Arms
, 71 Shacklewell Lane, Dalston, E8 2EB | Transport: Dalston Kingsland or Dalston Junction (overground)
Birthdays
, 33-35 Stoke Newington Road, N16 8BJ | Transport: Dalston Kingsland or Dalston Junction (overground)
Chill: BEYOND RETRO DALSTON CAFÉ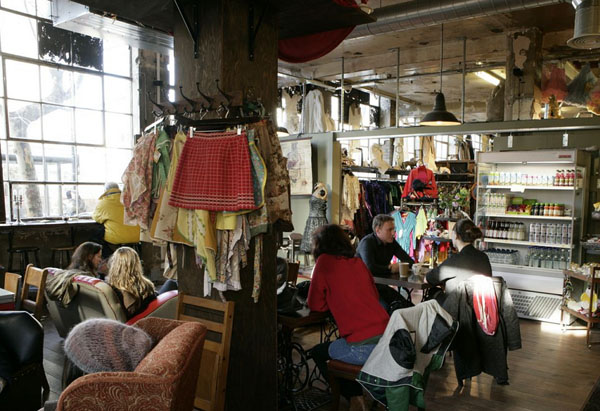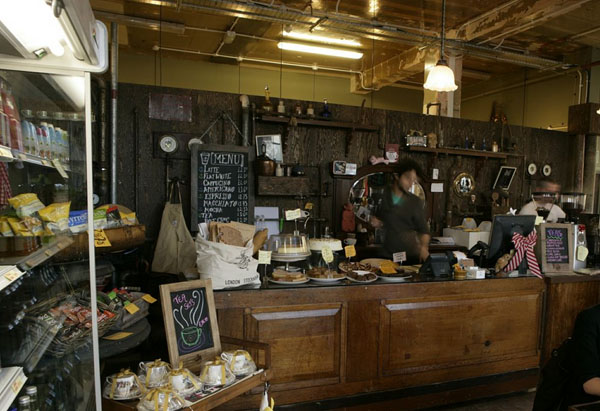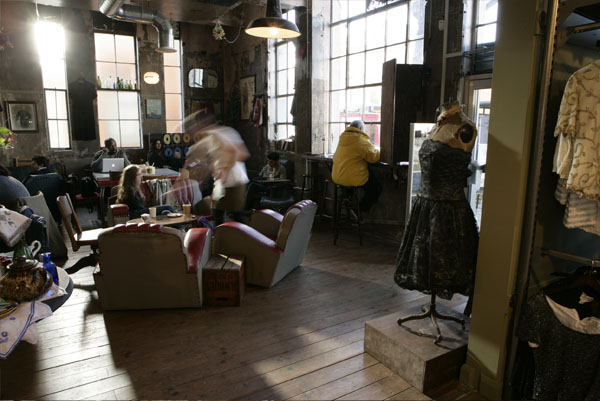 As Beyond Retro Dalston is blessed with a gorgeous coffee shop, the choice for a good relaxing spot came pretty naturally here. As shopping can be a tiring task, park up a chair and take a breather in our café. Enjoy a deliciously creamy latte (with the yummy coffee provided by Small Batch), then tuck into one of our many treats. Personal favourites are the Beesting cakes, made from honey, almond and custard which are dangerously delicious. Or try our new salads, sandwiches and pork pies, so popular they are flying out the door... Like a pork pie in the sky... Sorry. Enjoy watching the world go by and take a look at the fun paraphernalia that fills up the space. Our tables are constructed from sewing machine stands and the Willy-Wonka style piping came from the underneath the floorboards! Once you're refuelled and energised, you'll be ready to peruse the store, delving through the jam-packed rails and taking in even more of our whacky surroundings for hours.
Beyond Retro Cafe
, 92-100 Stoke Newington Road, N16 &XB | Transport: Dalston Kingsland or Dalston Junction (overground)