With a certain Summer Games happening in London right now, the capital has become a top must-see destination for many across the world. For those native to this fair city; you may be recoiling in claustrophobic fear at the thought of millions descending on the capital, but sometimes it's worth taking a step back and looking at what London has to offer... Not only is it home to the first ever Beyond Retro (duh!), it's a vast hub of creativity and culture that regularly tops the leader board as the world's coolest cities. As all eyes are on 2012, we've asked our team at Beyond Retro HQ which they're favourite spots in London are. So whether you're new to the city and planning a visit, or just a regular who needs some inspiration, have a read of Beyond Retro's favourite destinations. You'd be an absolute fool to miss the vibrant, buzzing district of Shoreditch, where Beyond Retro was born. Although some could argue that it's lost it's cool in the past decade, the area is still pouring with history and there's surprises to be found around every corner...
Eat: PIZZA EAST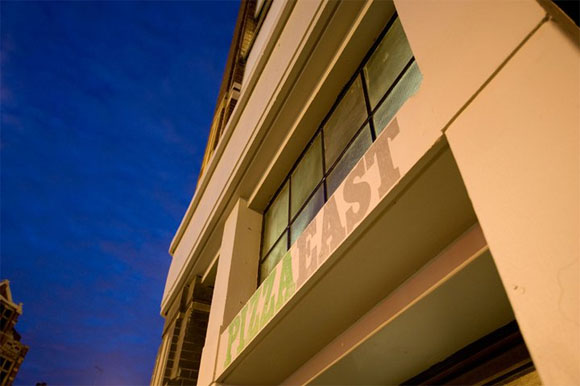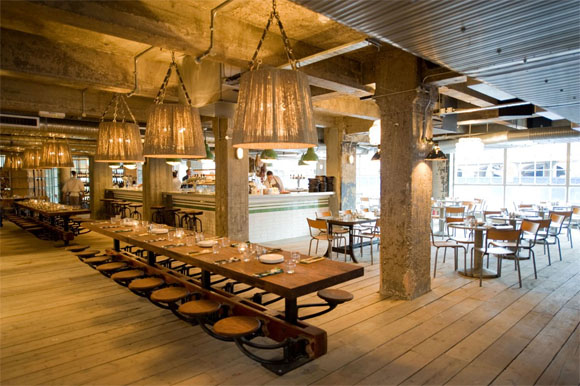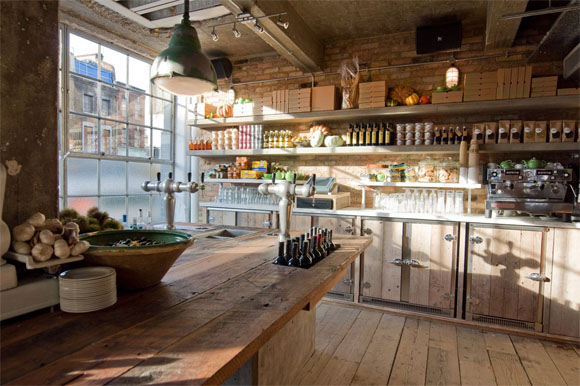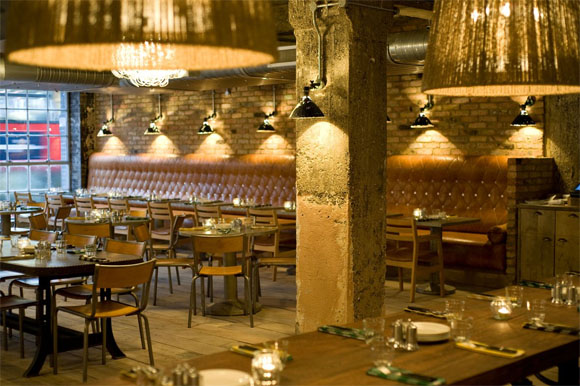 This ultra hip pizza destination has been the go-to destination for Shoreditch kids for a few years now. Opened by the reputable Shoreditch House (the sister to Soho House in Central London, and the brainchild of New York's renowned members bar), the menu boasts some delicious concoctions that are more enticing than just your average Hawaiian. Their cuisine is an experimentation of different cultures, mixing Spanish Tapas with American-inspired clam pizza. Try the potent gorganzola, parma ham and almond pizza and the creamy polenta starter that is topped with spicy chicken liver. For the fainter of palettes, the simple salami pizza is out-of-this-world. The atmosphere is achingly cool, dark and noisy just like a great bar with the added bonus of delicious food, but this means that booking is essential. Buon Appetito!
Pizza East, 56 Shoreditch High Street, London, E1 6JJ | 0207 729 1888 | reception@pizzaeast.com |
Transport: Liverpool Street (tube/rail) or Shoreditch Highstreet overground
See: WHITECHAPEL GALLERY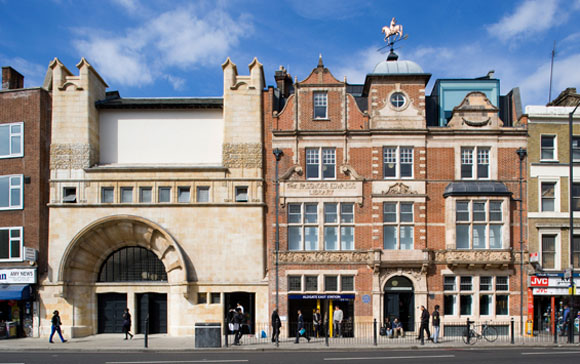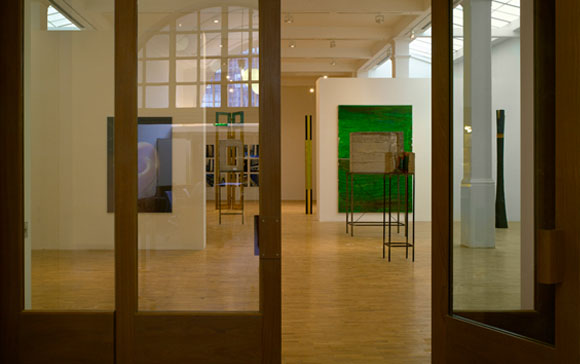 The Whitechapel Gallery is one of London's most important contemportary art gallery. Housing some of the most prestigious artists in modern history, this destination is a must-see if you're interested in world-class modern art. Some names that have has their works previously exhibited here are Pablo Picasso, Jackson Pollock, Mark Rothko and Lucian Freud, so you can see what all the fuss is about! One of the UK's first art galleries to be purpose-bulit, this impressive space still retains some of its original features, mirroring the historical spirit of London's East-end (Whitechapel was Jack the Ripper's old stomping ground). Currently exhibiting is
The London Open
, showcasing the most exciting young names, who's innovative works have been hand-selected and curated by international artists, curators and collectors. Be prepared to spend a few hours getting lost in this marvellous gallery.
Whitechapel Gallery, 77-82 Whitechapel High Street, E1 7QX  | T: +44 (0)20 7522 7888 E: info@whitechapelgallery.org | Transport: Aldgate/Aldgate East tube
Shop: ROUGH TRADE RECORDS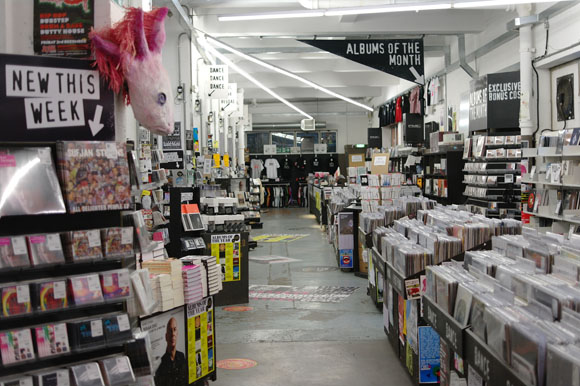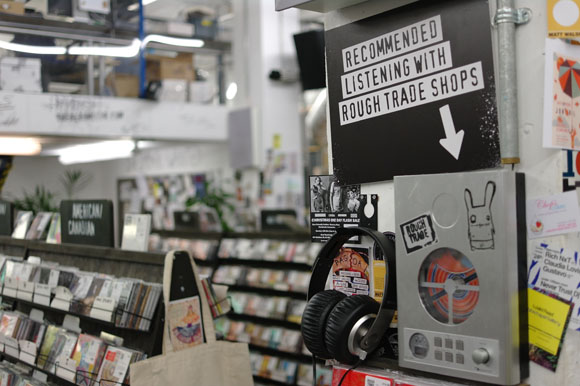 This infamous record label opened its doors to the public in 2007, having recently celebrated their 35
th
birthday as the daddy of indie music. Our Brick Lane neighbour has since then been
the
mecca of East London lifestyle, with music lovers flocking in from all over the globe. Expect to see gigs from some of the most exciting acts in music, whilst perusing their endless reggae section and slurping on a latte from their in-store café. You'll stumble upon never-before-seen EPs and hear the freshest sounds blaring out of the overhead speakers. Be sure to save some space in your luggage as you won't be leaving this shop empty-handed.
Rough Trade, Old Truman Brewery, Dray Walk, 91 Brick Lane, Shoreditch, E1 6QL | T: 0207 392 7788 | Transport: Liverpool Street (tube/rail) or Shoreditch Highstreet (overground)
Late Night: OLD BLUE LAST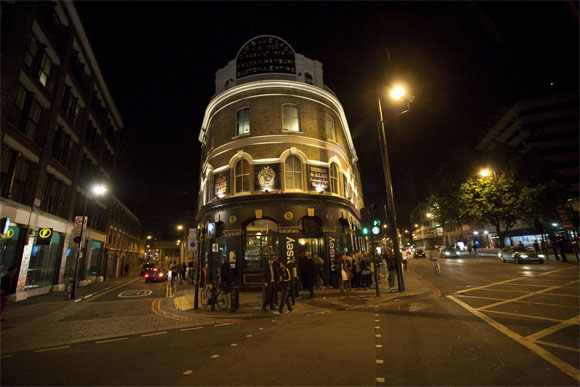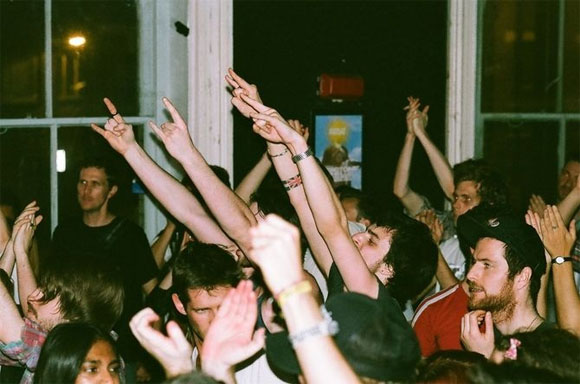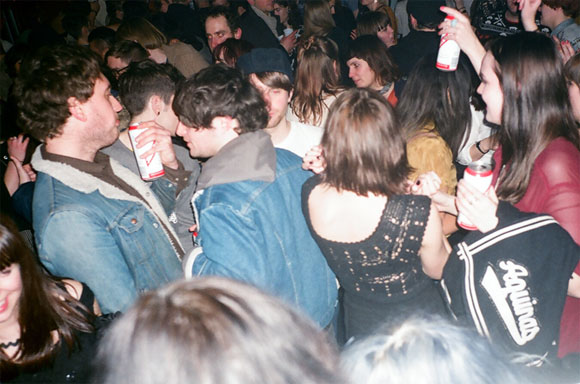 Who's heard of a pub that's owned and ran by an international magazine? No? Well, The Old Blue Last pub is the baby of cooler-than-thou Vice magazine and houses East London's newest and best acts in the industry. Come here for late night boozing, dancing and getting pretty messed up with all of Shoreditch. Every night you'll find something different, whether it's a secret gig of your favourite band or a Motown night, The Old Blue can make any evening a memorable one. And best of all, most of their events are free and the beer is cheap, so it's always pretty squashed once you get inside.
Old Blue Last, 38 Great Eastern Street, Shoreditch, EC2A 3ES | T: 0207 739 7033 | Transport Liverpool Street or Old Street (tube/rail) or Shoreditch High Street (overground)
Chill: BRIDGE CAFE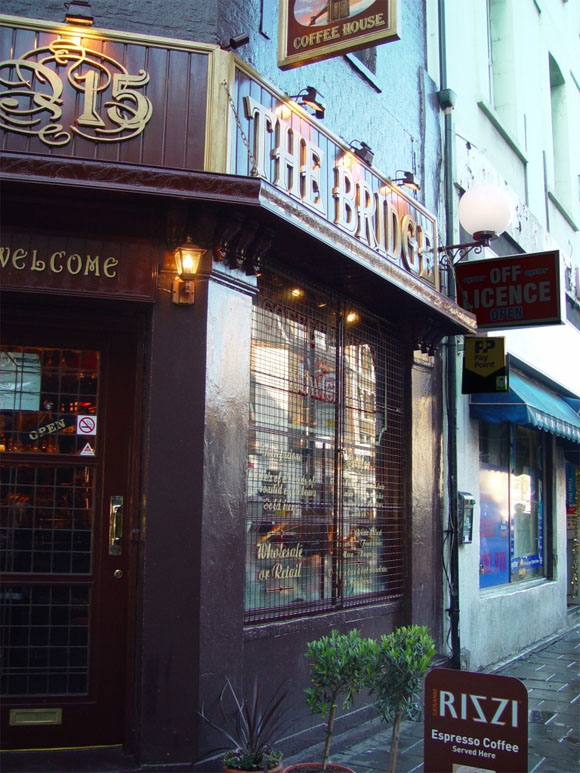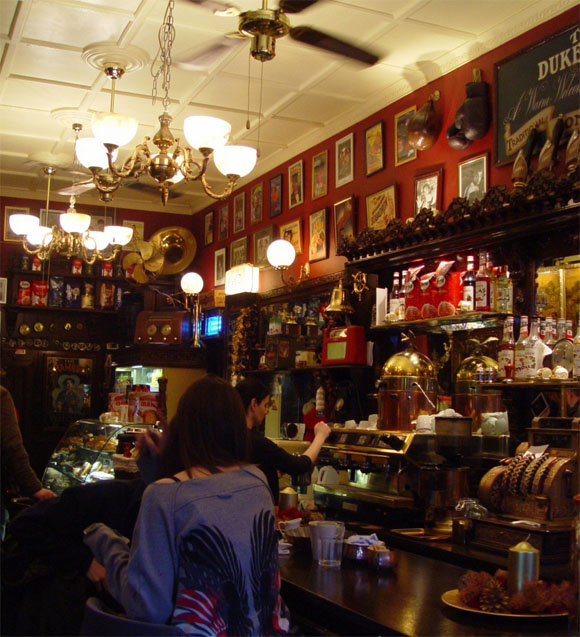 After a heavy one at the Old Blue, with your head full of regret over those things you can't quite remember from the night before, why not treat yourself to some quintessentially English Victorian sponge cake and a pot of Earl Grey tea? Delightful! The Bridge café has the ambience of a Parisian salon with Marie Antoinette style chaise longues, gilded mirrors and marble tables thrown together with gothic fabrics and heavy, velvet curtains as well as art deco mosaics and lighting. This little treat is hidden under Shoreditch Bridge and has fast become a café legend. With vintage paraphernalia everywhere, their avid collection of paintings and photographs borders on ridiculous, but the warm welcome from the Cypriot owners makes this place comforting and cosy. The Bridge Cafe, 15 Kingsland Road, Shoreditch, E2 8AE | 
Transport:  Old Street (tube/rail) or Hoxton (overground)