There's no denying that feminism is having a bit of a moment. A fourth wave is crashing upon 2014 and, as we celebrated the 106th IWD over the weekend, we reflect upon the haunting tale of Malala Yousafzai's  fight for the right to education, along with the controversy of the Pussy Riot and the ever contentious image of women in the media- Mileygate anyone?
Today we turn to the wealth of men and women, yes plenty of men have been campaigners too, who got us where we are today. Here's a brief history of International Women's Day, now marked on 8th March each year and which stemmed from a time of great turbulance in the industralised world, booming population growth and the rise of radical ideologies! Let's here it for the girls.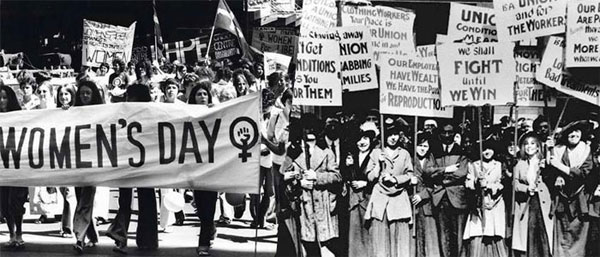 1908: Saw the rise of critical debate amongst women and an increase of more a vocal and active drive for change. In New York, 15,000 women marched in demand for shorter hours, better pay and voting rights.
1909: First National Women's Day was observeed in the U.S on 28th Feb! The Socialist Party of America designatied this day in honour of 1908 garment workers' strike.
1910: Copenhagen established a Women's Day to press for women's rights. Led by Clara Zetkin, the Women's Office built upon the need for international recognition at a conference which won unnanimous approval from 17 countries.
1911: International Women's Day (IWD) was celebrated for the first time! More than 1 million men and women took to the streets and rallied for women's right to work, vote, be trained, to hold public office and to end discrimitation. The glee of successful ralles throughout Austria, Denmark, Germany and Swizerland soon faded into the background as the 'Triangle Fire' in New York city highlighted the deadly working conditions and poor labour legislation apparent in the U.S.
1913-14: On the eve of World War I, IWD was celebrated in Russia for the first time! It was these women who marked the day on the 8th March and which set the standard for the rest of the world thereafter.
1918-1999:IWD grew from strength to strength throughout the century. 1975 was dubbed International Womens' Year and campigners continued to march in the name of continued vigilence and a pursuit for equality in all aspects of life.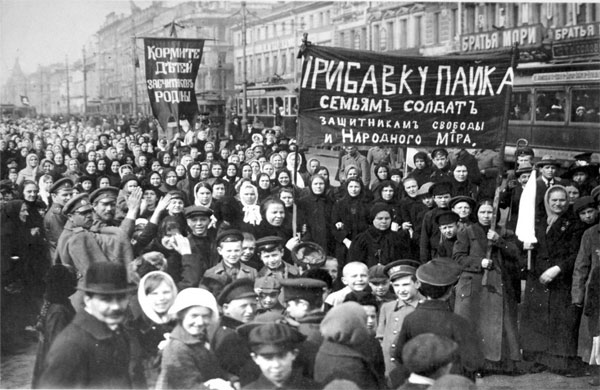 "The story of women's struggle for equality belongs to no single feminist nor to any one organization but to the collective efforts of all who care about human rights" Gloria Steinem